Going into 2021, and especially since the Corona virus pandemic, more companies are offering their staff to work remotely since it reduces their overhead expenses and keeps everyone safe during this health crisis.
The Dominican Republic and Las Terrenas have recently emerged as a popular destination for remote workers. This Caribbean jewel offers the ideal beach lifestyle and a low cost of living. In brief, The Dominican Republic has all the conditions required to work remotely.
Discover below 7 reasons why the Dominican Republic is the perfect place for remote workers.
Lower Cost of Living
Compared to developed countries in North America and in Europe, The Dominican Republic is relatively inexpensive. In the beautiful beach town of Las Terrenas, you can find long term accommodations, well-located at walking distance to the beach, supermarkets and banks, starting from US$350 monthly for a 1-bedroom apartment.
The Las Terrenas real estate market now also offers affordable apartments for sale to respond to the growing demand from remote workers, young couples and freshly graduated students with a limited budget. Discover these 2 great options available for sale:
1-bed apartment near Popy beach
1-bed studio on presale by Bonita Beach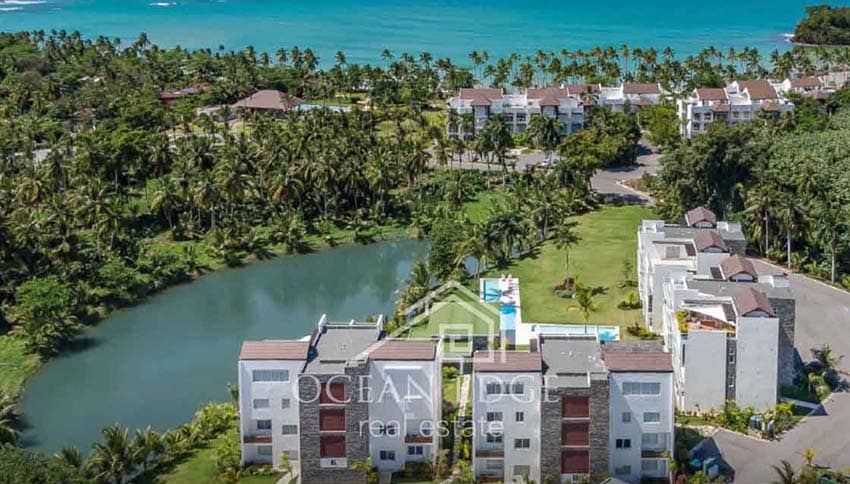 Las Terrenas offers a variety of international restaurants or "comedores", typical Dominican canteens where you can have lunch for about US$5 per person and dinner for about US$10.
Generally speaking, your income goes further in the Dominican Republic, which is incredibly important for freelancers and workers who have lower incomes. You can live very comfortably in Las Terrenas within a monthly budget of US$1,000.
Large Expats Community
A large community of expats and immigrants has set foot in the Dominican Republic over the past 30 years. At first, travelers mainly from France and Italy came to Las Terrenas to retire and to enjoy the mesmerizing landscapes and beaches. Today more and more immigrants of all ages and from all over the world, lately from the USA and Canada, are settling in this unique beach town.
Thanks to its numerous foreign residents, there is a strong real estate market and a large offer of long term accommodations in Las Terrenas. Purchasing a house or a condo in Las Terrenas is still relatively affordable.
Strategic Time Zone
The Dominican Republic is situated in the Atlantic Standard Time zone. It is only one hour ahead of the East Coast (New York, Toronto) and 4 hours ahead of the West Coast (Los Angeles, Seattle). This makes the Dominican Republic an excellent choice to work remotely with the American continent. No more late night calls!
Remote employees in contact with Western Europe (Paris, London) will have a 5 or 6 hours difference with their counterparts, depending on the summer or winter season. This translates into an early start around 4:00 in the morning and usually the whole afternoon free of work to relax at the beach or learn KiteSurf. How about that lifestyle?
Internet & Telecommunication Services
The Dominican Republic enjoys one of the most advanced telecommunication markets in Central America. It provides inexpensive calling services to North America.
Working remotely requires a stable internet connection. Internet packages start from 20 USD monthly for 3 Mbps download speed and 50 GB capacity. A better internet package is available at 30 USD monthly, providing 10 Mbps download speed and a limit of 100 GB of data usage.
While Santo Domingo usually offers high speed internet and stable services, Las Terrenas internet service can prove a little less functional. However, optical fiber is available in most areas of Las Terrenas today. Make sure that your apartment benefits from an inverter or a backup generator in case of power cut in town.
Semi Tropical Weather
The Dominican Republic has a warm climate all year long, usually sunny. The weather is definitely appealing to North Americans and Europeans looking to escape from the cold winter and clouded autumn. Not mentioning the mesmerizing beaches of Las Terrenas, the endless palm groves and the mountain scenery in the back. What better to disconnect from work than a nice walk on a white sand beach at sunset?
Click here to Discover the Top 10 beaches in Las Terrenas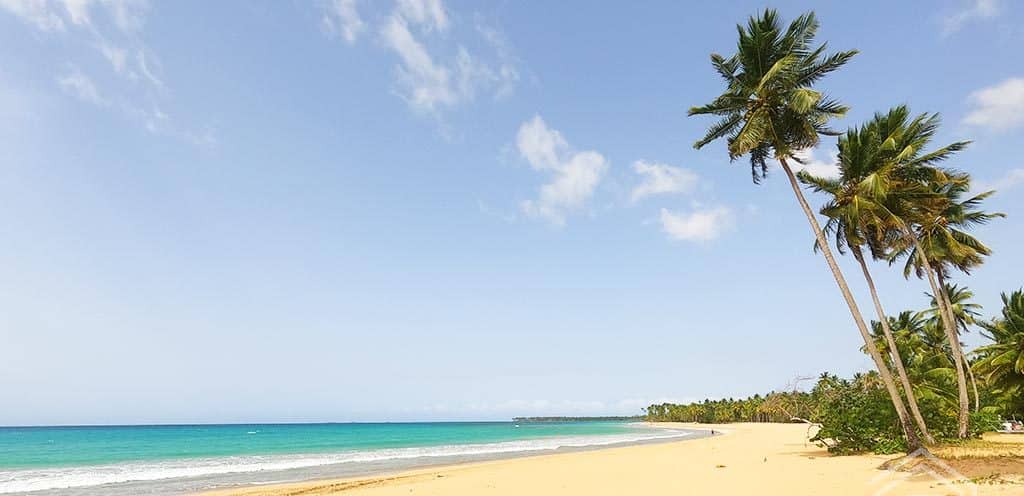 The Caribbean Lifestyle
The Dominican Republic satisfies many conditions for the perfect working getaway. Las Terrenas' laidback lifestyle, ever smiling people and breathtaking landscapes provide you with a chance to live fully and find the right balance between your working and personal life. It permits you to stabilize and evolve in your life objectives.
Discover here the 10 Best Activities to do in Las Terrenas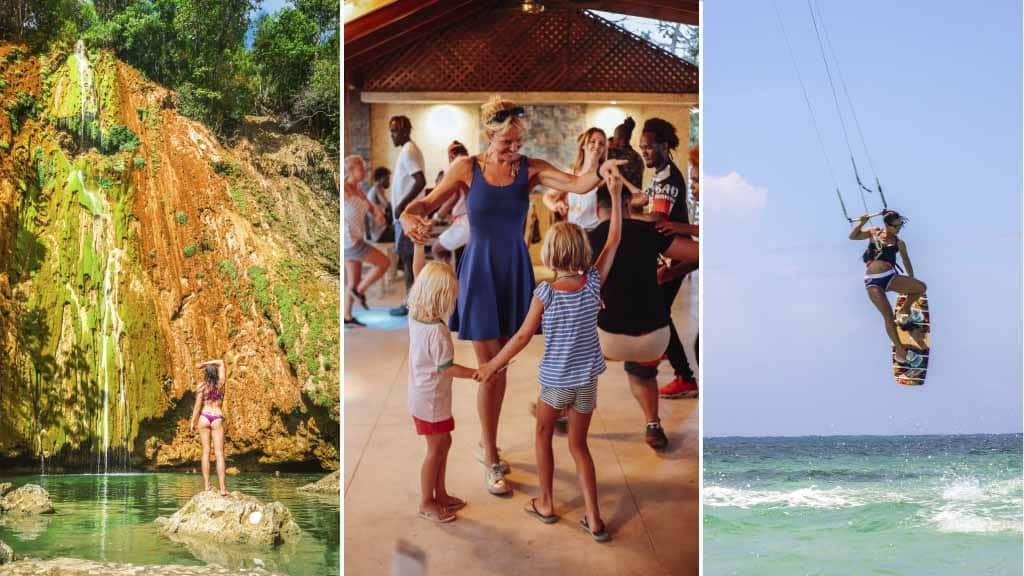 Working Spaces
The recent arrival of remote workers in need of good internet connection and comfortable working spaces has pushed the opening of Co-working spaces like "Comun" for example. Located in the tourism center of Las Terrenas, Comun provides a well-equipped open space with 400 Mbps download speed, 2 soundproof cabins and unlimited coffee and water. A great place to accomplish work and meet fellow remote workers.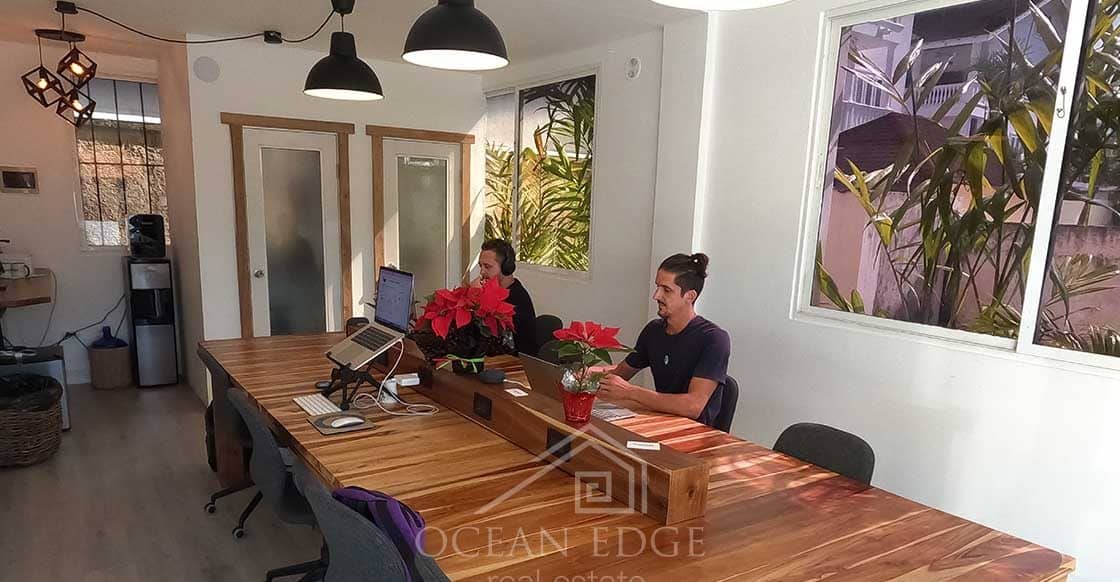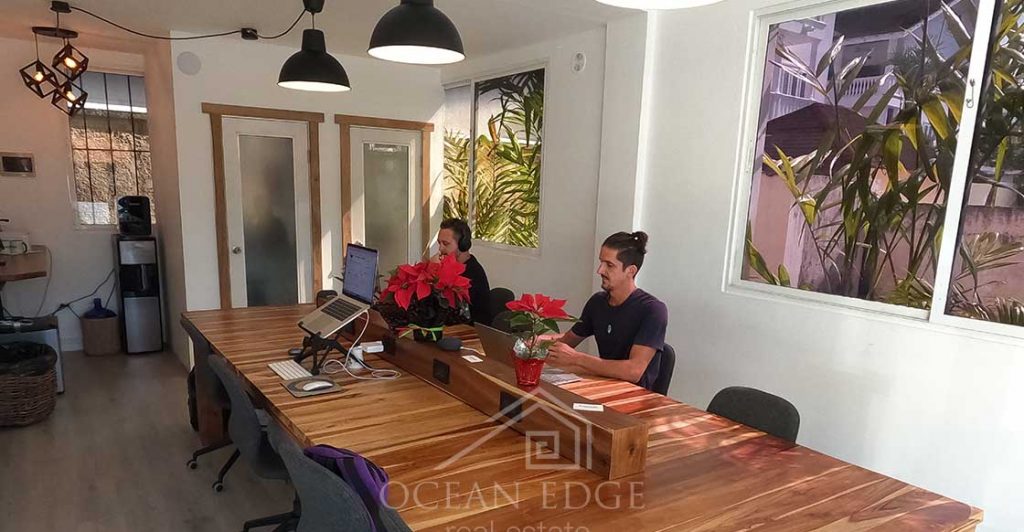 In addition to specialized co-working spaces, there are plenty of bars and restaurants right on the beach offering decent WiFi and a peaceful environment. How about setting up your nomad beach office, feet in the sand?
Overall, the Dominican Republic offers the ideal environment to work remote. The lower living expenses, the time zone and Caribbean lifestyle by the beach will appeal to digital nomads and workers looking for a different way of life and personal development in a relaxing environment.