Las Terrenas is a touristy beach town located in the peninsula of Samana on the North Coast of the Dominican Republic. The colorful beach village attracts visitors all year long, from all over the world. It's the perfect mix between dreamy white sand beaches with crystal-clear waters and green mountains and palm groves. Are you ready for unforgettable adventures?
Before making the decision to invest in real estate, it is important to get to know the area and all the things to do. The activities available tell a lot about the place you are looking into. Are there activities for all ages? Are the activities more indoor or outdoor? Are there enough things to do? For those of you looking to settle in Las Terrenas on the long term, it matters even more.
Discover below our selection of the 10 best activities to do in Las Terrenas!
Beach tours
Yes, Las Terrenas definitely proposes some of the most beautiful beaches on the island. From Cosón beach to Portillo beach, enjoy a long walk and discover plenty of different sceneries. From the quiet bays of Las Ballenas beach to the more agitated surf coastline of Playa Bonita, Las Terrenas has it all, and for every lifestyle!
Kilometers of uncrowded beach for a power jog in the morning or a peaceful walk
Calm and crystal waters and cozy beach bars to enjoy drinks and music with your friends
Waves to learn surf in Bonita beach and Coson beach, wind to practice kitesurf in Portillo beach
Unique viewpoints for a mesmerizing sunset or sunrise
Remember to use sunscreen and get informed on the swimming areas.
Choose the beach you would like to live on and find out about all the properties for sale beachfront or near the beach
Coffee Trail
"La Ruta del Café" is a must do in the area of Samana. Driving through the province on a dirt road, best on an ATV, you will explore beautiful sceneries among coffee and cocoa plantations and discover local farms. During the tour you will visit a classic mountain home and the local family will show you the artisanal methods used to harvest and process coffee and cocoa.
After having a taste of these precious organic products you will share a typical Dominican dish. Back on the road, next stop in a cigar factory, roll your own cigar and enjoy it with a shot of mamajuana (typical Dominican liquor prepared with roots, rum & red wine). The coffee road trip ends on Morron beach, an unspoiled shore with pristine waters.
El Limon Waterfalls
"El Salto del Limón" is the most spectacular natural monument to see in the peninsula of Samana. The waterfall is approximately 130 feet (40 meters) high and flows into a pool of spring water where it feels great to bathe after the hike. To get there you can choose between riding on a horse with a local guide or walking up there with your own feet. The trek is more or less 30 minutes by foot, half that time on a horse. Crystal and fresh water, powerful downfalls and lush greenery. This adventure will fully immerse you into the wild and the stunning nature encountered in Samana, Dominican Republic.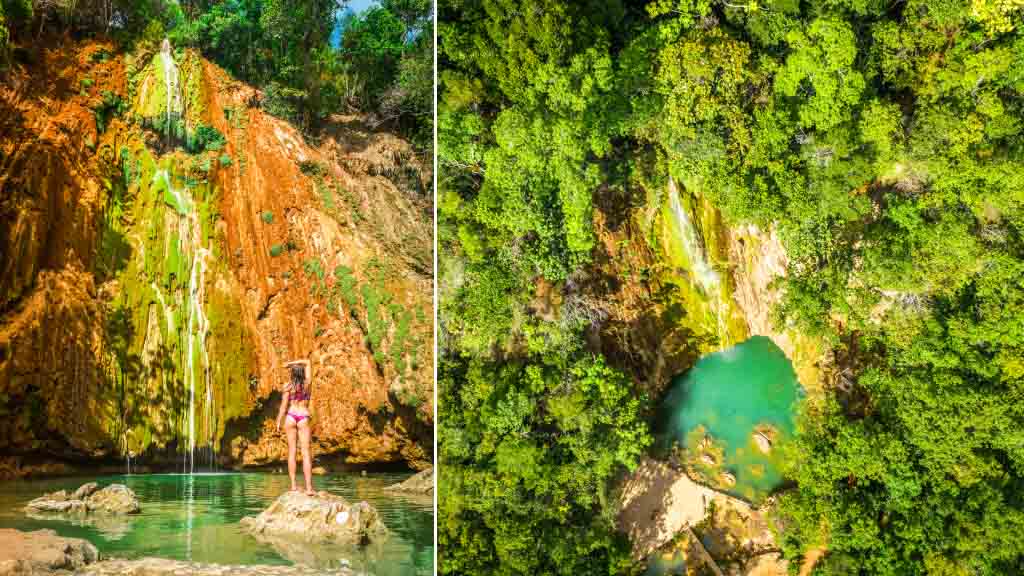 Kite Surf
Did you know that Las Terrenas is one of the places where kiteboarding was born? A major revolution on kitesurf equipment (4-line kite) was invented here at Portillo beach. The spot enjoys a consistent wind every afternoon and offers the kite surfers a unique scene to practice. Different kite surfing schools are available. You can find them directly on site at Portillo beach or on their website:
There is no age limit to learn how to fly a kite, it's a really fun sport and you will quickly become addicted to it. Compared to the spot in Cabarete, Kite Beach, Las Terrenas offers you better glassy condition, with clear water and more room on the water. Las Terrenas is way less crowded and sometimes you can even enjoy a solo ride or go with your group of friends.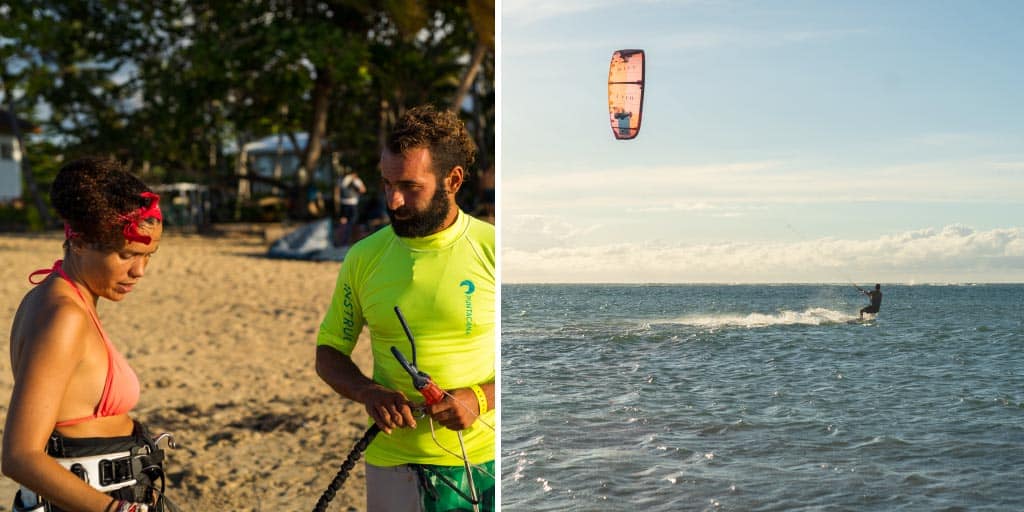 Kayaking / Paddle Board
Kayaks or a paddle boards can be rented at several places like Manatee Watersports for example. Go and explore the entire coastline of Las Terrenas. Enjoy unique sunsets on your board in Las Ballenas beach. The local guide will bring you to secret spots, through mangroves and rivers, at the discovery of unique wildlife and natural environments.
Different options are available, visit their website here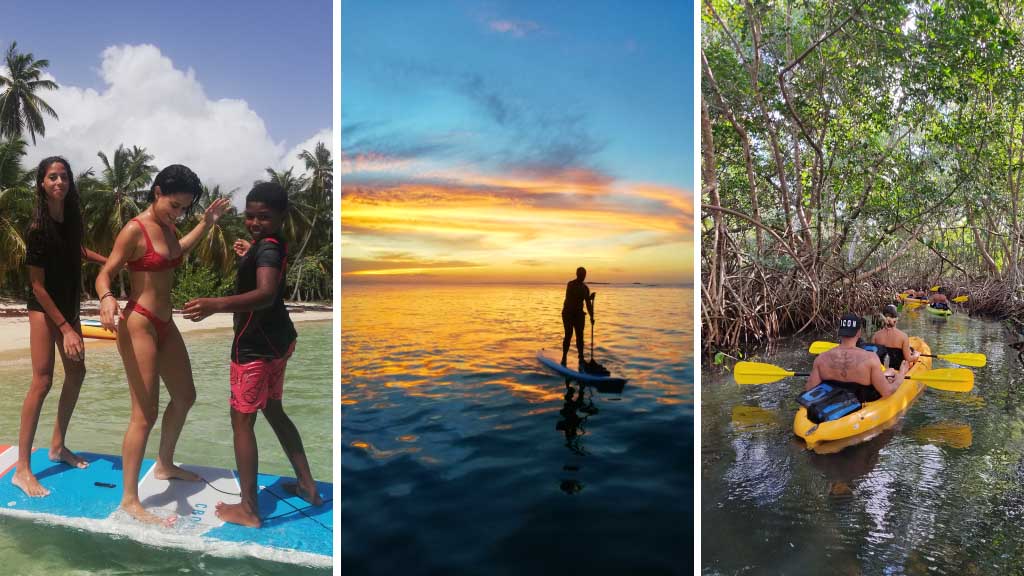 Surf
Some of the best surfers of the Dominican Republic are from Las Terrenas. Three of them were competing this year at the ISA World Surfing Games for the Tokyo 2021 qualifications. In Las Terrenas, you can find waves all year long, but it's during fall and winter (September to April) that the swell arrives from North and brings the pretty waves with it. The waves can reach up to 12 feet high. All along the coast you can find different surfing spots for different levels.
Let's start with Bonita beach, perfect for beginners to catch their first waves. You will find 2 surf schools where you can rent your board for about US$8/hour or take a private class (US$35 – US$50 /hour).
Pirata Surf School  and Carolina Surf School
Playa Cosón is a great spot for intermediate and expert surfers. Best time to go is in the morning in front of restaurant Luis or Café Cosón, when the swell is north you can ride a strong beach break, left and right. And when the wind is south you can admire beautiful and long barrels.
The currents are pretty strong in Cosón beach. If you are new to the area always take advice from locals and never go alone in the water.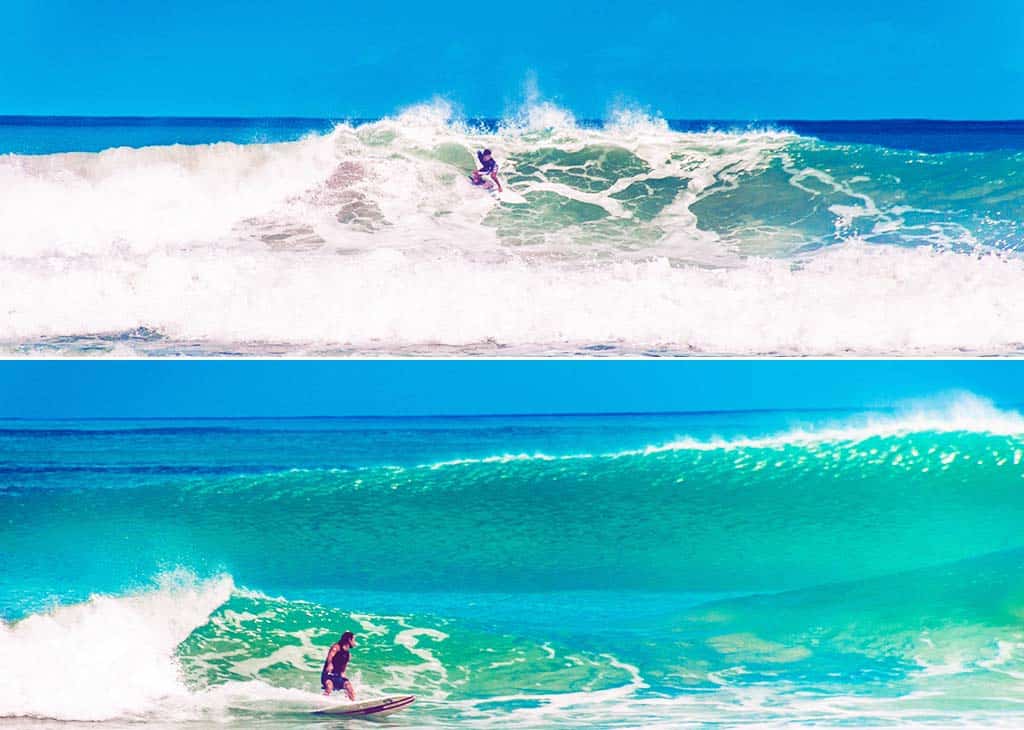 Fishing
The Atlantic Ocean offers a good environment for fishing activities. You can go early in the morning with the local fishermen or go on a fishing excursion and try to make the best catch of the day! Always be aware and inform on the laws and the fishing regulations in place, in order to respect the ocean.
Whales watching
From end December until mid April, the humpback whales cross the Atlantic Ocean to enter the safe and warm waters of the Samana bay. They meet to mate or give birth. You can contemplate males jumping to attract females, or to play games with the newborns and their mothers. The experience is truly magical!
This is one of the main attractions in Las Terrenas and many Tour operators offer this excursion for the same price. There are different options available, including drinks, food, transport and the visit of "Cayo Levantado" island.
Salsa and Bachata
Las Terrenas welcomes every year one of the best traditional music festivals in the Dominican Republic. Spread across the whole town, amateurs can fully immerse in Bachata and Salsa. Dominicans love to dance at every occasion. This is truly in their blood and culture. There are different schools in town that give classes from beginner to expert. At night, many bars organize salsa and bachata events.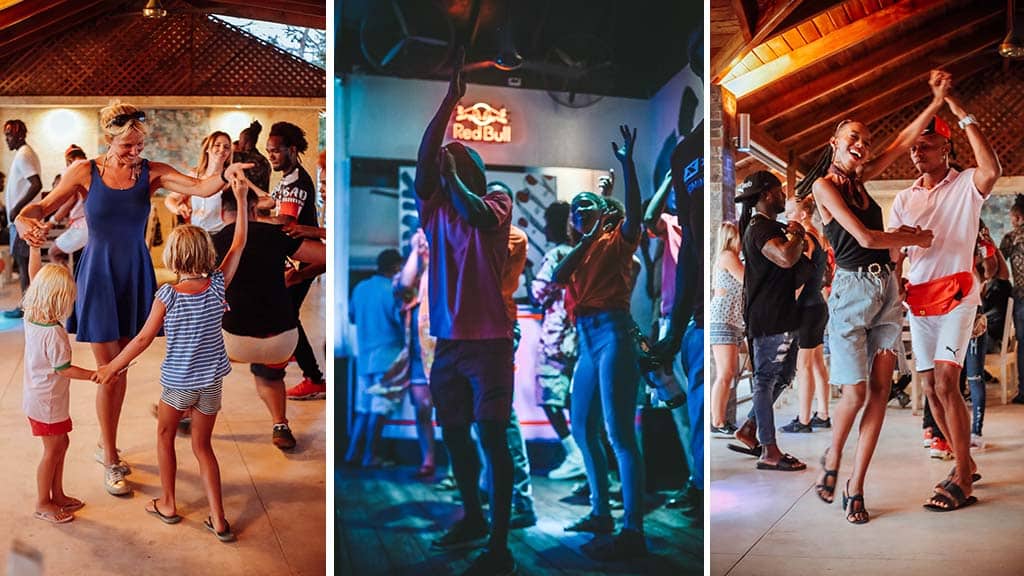 Wellness activities
Las Terrenas is an exemplary place for health & wellness resources. Discovery hikes in the amazing tropical vegetation of Samana. Yoga and meditation on a hilltop temple with views at the ocean and the mountains. Zumba dance classes on Las Ballenas beach. There are plenty of activities to remain fit and healthy, for all ages. These communities are happy to welcome new members. It is a good way to meet new friends and become an integral member of Las Terrenas community.
Find here two of our favorite yoga teachers that we recommend in Las Terrenas: Ondi Yoga  & Anett Kovacs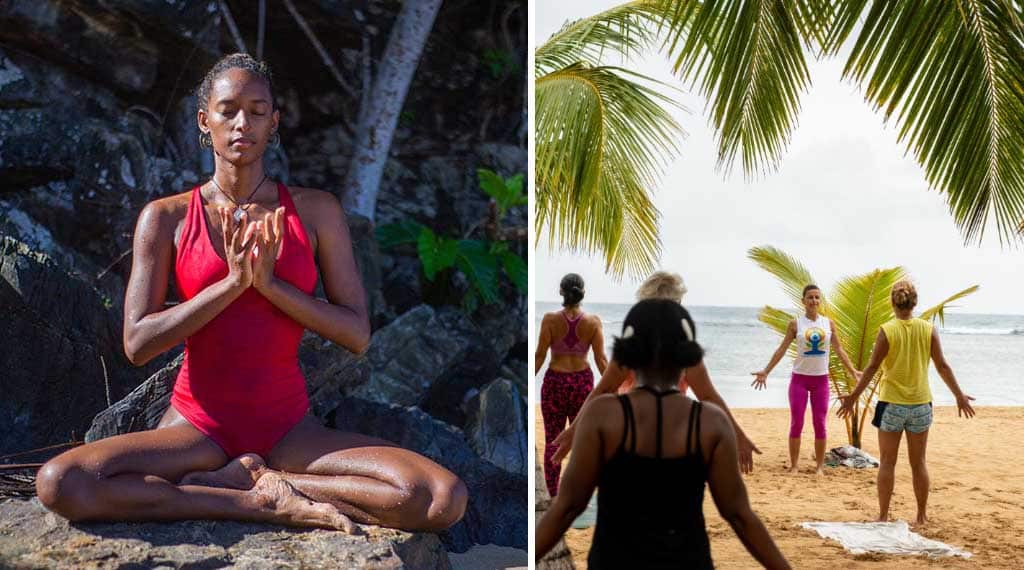 Do you want to enjoy the sweet Caribbean lifestyle in the upcoming beach town of Las Terrenas? Why not invest in real estate here and not only become part of the local community but also benefit from the growing success of Las Terrenas?
Discover our properties for sale here and become part of the family!