Introduction
Las Terrenas is an attractive beach town on the North coast of the Dominican Republic where tourism is the main source of the economy. Over the past 30 years Las Terrenas has welcomed foreigners and tourists, first from Europe and then Internationally. That trend was naturally followed by new constructions like hotels, condominiums and infrastructures (airport, roads, hospitals, schools,…).
The Real estate market significantly appreciated over that period and it is only the beginning…
Learn more below on the history of real estate in Las Terrenas, its recent evolution and what is to come tomorrow.
2000 to 2019: A first wave of development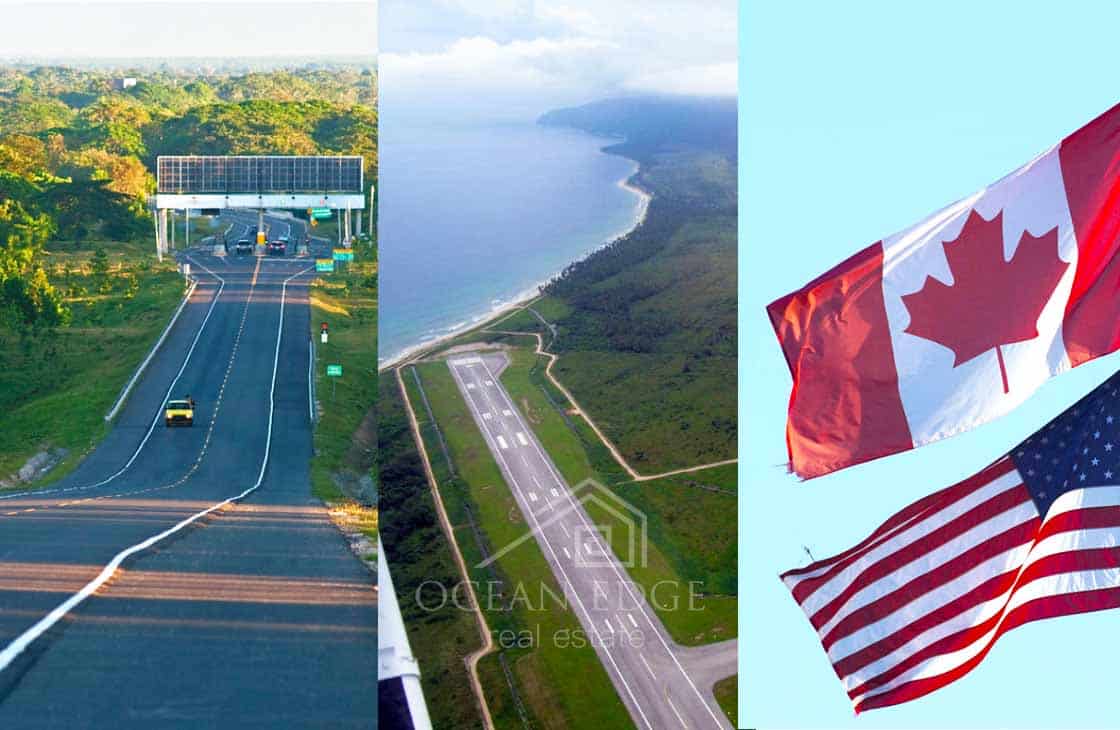 The construction of the highway Santo Domingo – Las Terrenas that was completed in 2008 and also the El Catey International Airport that opened in 2006 gave a strong impulse to the development of the Samana Peninsula and Las Terrenas. Shortening the drive from 6 hours to only 2 hours from Santo Domingo, Las Terrenas started to attract more foreign investments in real estate. The selling and construction of new projects of apartments and hotels quickly started in anticipation of the tourism wave that was going to follow.
In 2008 Las Terrenas had already grown substantially and all real estate appreciated, especially thanks to European tourism and investors. Still it was a small beach village of about 30,000 inhabitants and immense tropical forests.
The global financial crisis in 2008 brought a sudden brake to the development of Las Terrenas. Real estate prices maintained at a steady level for a few years then the market gradually regained interest from abroad.
In the years 2015 to 2019 North Americans started to find out about the little beach town thanks to more advertising and direct flights to El Catey Airport located 20 minutes only from Las Terrenas. Canadians and US visitors started to come more frequently to escape the cold winters and find a different pace of life.
2019 – 2022 the Covid impulse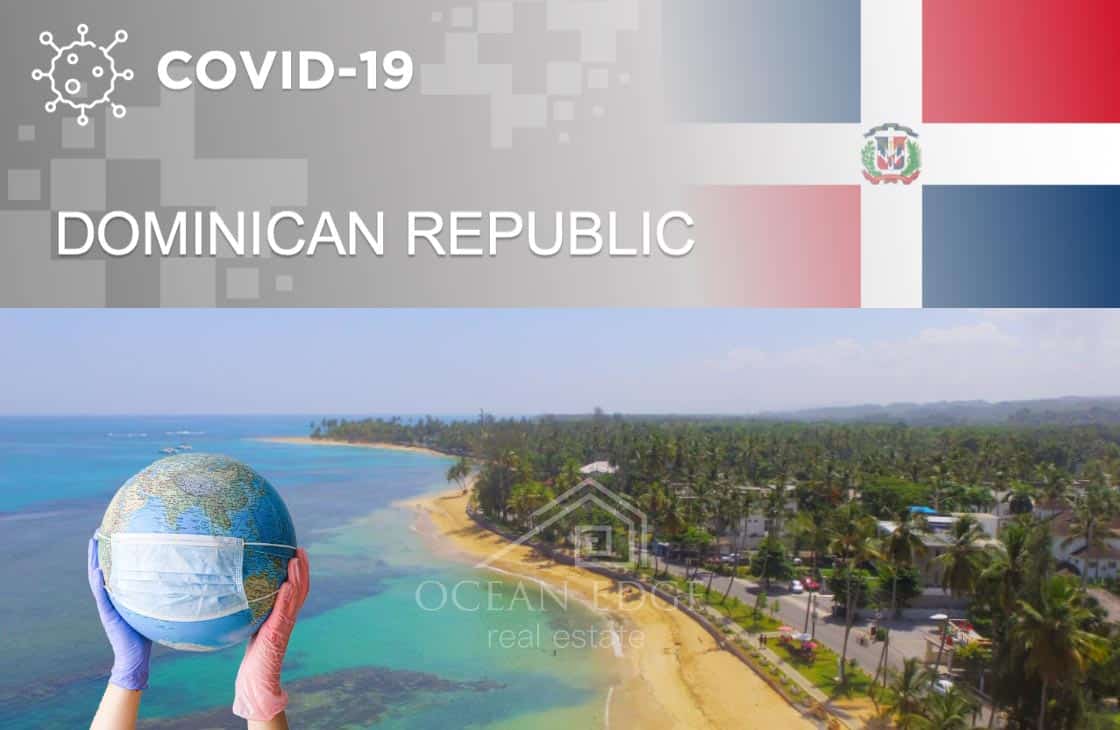 Coronavirus truly was an opportunity and a springboard for Las Terrenas. The Dominican Republic Government implemented the right measures so that the country would remain open to tourism and resume the construction works by the summer 2019.
It accelerated the upward trend in terms of tourism, construction and investments. All businesses and real estate are benefiting today from the increasing demand for Las Terrenas.
Below is an analysis of the recent evolution of real estate prices, demand and offer per type of property:
Land Price
Land located at a short distance from the beach (maximum 2,000 feet) strongly appreciated, especially in the tourism areas of Playa Las Ballenas and Playa Popy where there is little land available for sale. The price for land gained 25% to 50% in some privileged areas close to the beach.
⇒ The average price per m2 today is 250 USD for this type of land.
Beachfront land is increasingly scarce and thus quite valuable.
⇒ It is priced today at a minimum of 500 USD per m2 in the touristic area and up to 800 USD per m2 for exceptional land. 
15 minutes away from the center of Las Terrenas, in the direction of El Limon and Samana, it is yet possible to purchase large beachfront land for commercial developments at an attractive price around 150 USD per m2.
That region is gradually developing and will gain much value in the next 5 to 10 years.
Hill land with ocean views appreciated by 20% to 25% over the same period. 
⇒ Today the price per m2 for individual lots with ocean view is about 100 USD per m2. Larger lots suitable for residential projects are selling from 30 USD per m2 up to 60 USD per m2 for first line hills.
CLICK HERE TO DISCOVER ALL THE LAND AVAILABLE FOR SALE IN LAS TERRENAS
Built Price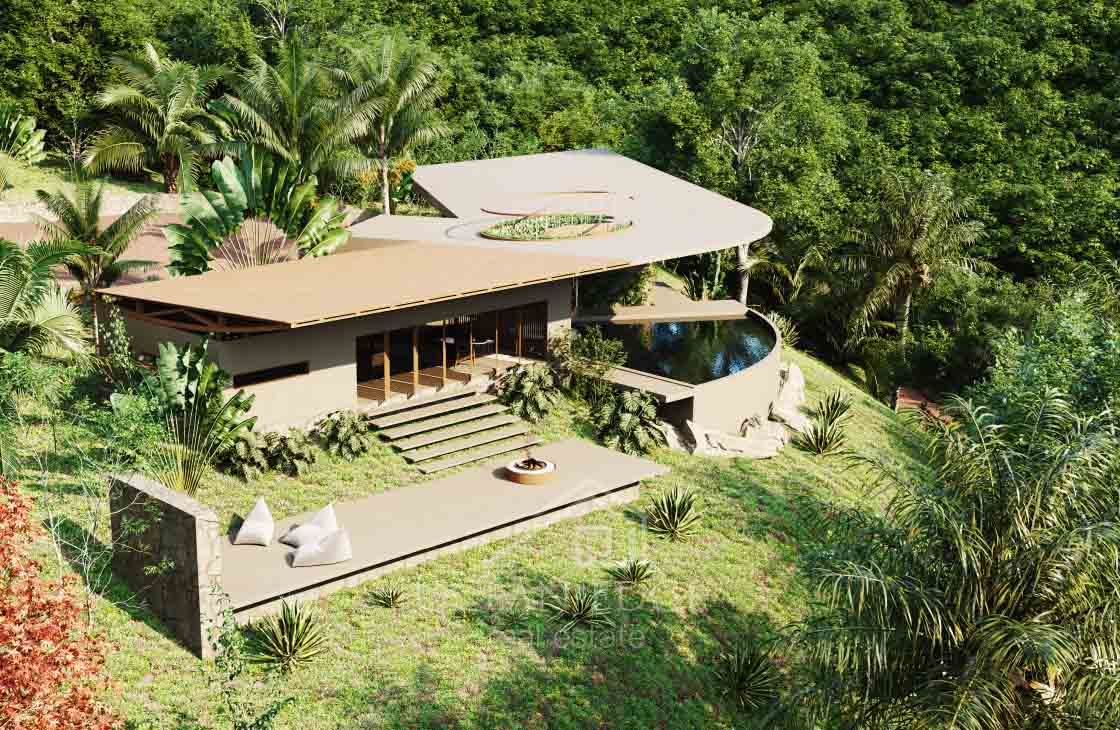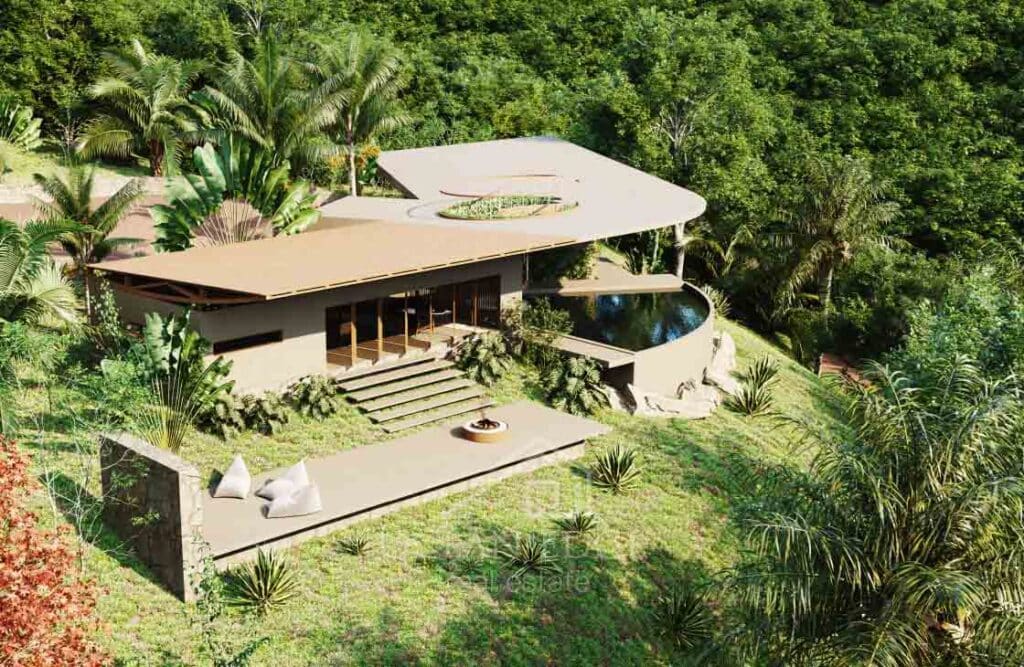 The built price per m2 also benefited from the strong demand for real estate over the past couple of years. The substantial increase in construction costs and materials also had an impact on built values in Las Terrenas. On average it increased by 20% to 30%. 
⇒ The price today is about 1,000 USD per m2 for older buildings (10 years or more) and finished with basic materials. The value goes up to 2,000 USD per m2 for modern constructions with high standards of finishing such as marble or travertine floors, oak woodworks, quartz countertops…
The cost to build a small private pool is about 10,000 USD
CLICK HERE TO FIND OUT MORE ABOUT CONSTRUCTION IN LAS TERRENAS
Tourism and Rental Business
2021 was a record-breaking year for Tourism in the Dominican Republic and particularly in Las Terrenas. After a decline in 2020 due to the first wave of Coronavirus and most governments forbidding travel, the first months of 2021 showed great signs of growth. The month of March 2021, as North America reopened their Airlines, saw 256,000 foreign visitors, an increase of 56% over the visits recorded in February 2021. Since that moment the number of tourists kept increasing.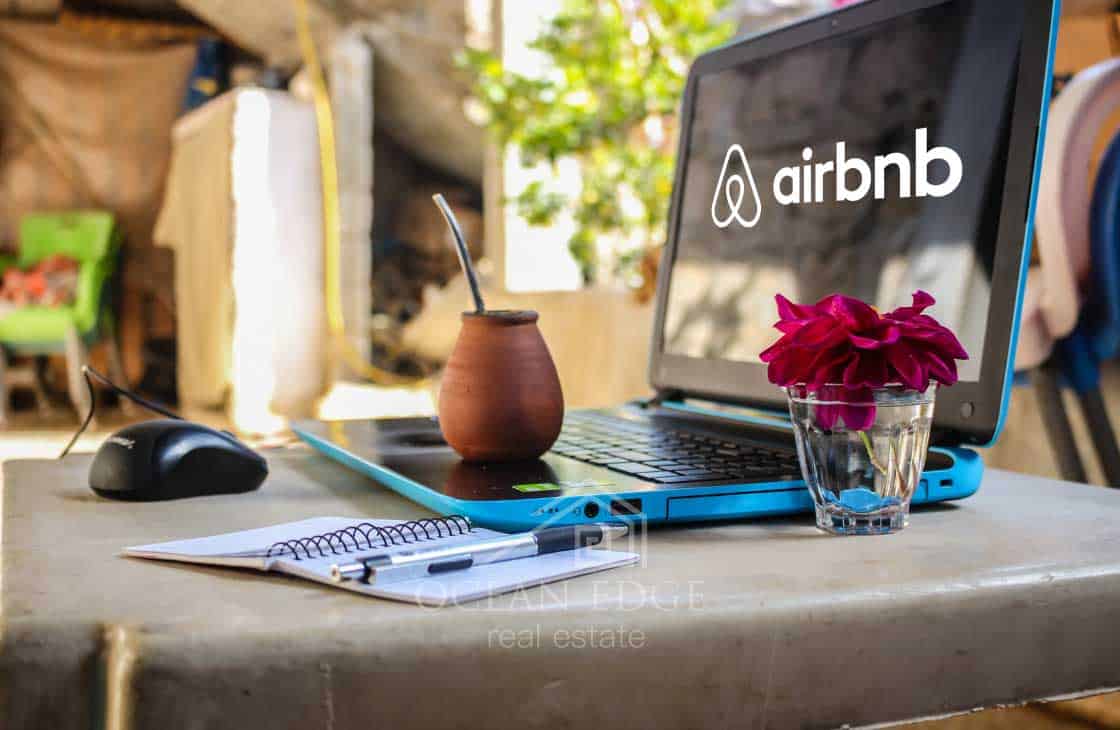 Rental Rates
1-bedroom apartments located near the beach in the touristic area of Las Terrenas rent for 80-120 USD per night depending on the season. Owners can expect a net return from rental of 1,500-2,000 USD every month after expenses.
2-bedroom apartments rent between 100 USD and 150 USD per night. They yield a monthly net return in a range of 1800-2500 USD after expenses.
3-bedroom villas located in the touristic area have a night rate of 250 USD – 350 USD. Monthly rentals yield a net return in the range of 4000 USD – 6000 USD after expenses.
How to choose the right rental property?
Location is the most important factor. Properties located at walking distance to the beach (less than 10 minutes walk) and to the center of the village (supermarkets, banks, shops…) benefit of a higher demand. The occupancy rate for this type of location reach on average 80% in high season and a minimum of 40% occupancy rate during low season.
Rental properties located just outside the central area of Las Terrenas towards Coson beach and Portillo Beach know a lower demand but higher rates. The occupancy rate in high season is about 65%-70% and 30%-35% in low season. These properties are usually much more exclusive since they are located in less busy areas. They attract clients of a higher standing, looking for tranquility and willing to pay a little more for their accomodation. Luxury resorts and villas are located in these areas (Coson beach and Portillo Beach).
Amenities offered in or around the property also have an impact on price and demand for rental properties. Swimming pool, restaurants, bars, lobby,… Make sure that your guests get the best service and find plenty of activities to do near their apartment or villa.
Purchase a property on plans in new projects
For those looking for a medium or long term investment, it is recommended to purchase a property on plans in a new project. Presale projects bring the following benefits:
Attractive Entry prices – 20% to 30% below market price
Immediate capital gain
Better building standards (modern finishes)
Payment installments over the construction process…
Possibility to adapt the design and choose between various options of materials and furniture
New projects usually build over a period of 1 to 2 years and get an immediate appreciation as the construction advances.
CLICK HERE TO SEE ALL THE PROPERTIES AVAILABLE ON PRESALE IN LAS TERRENAS
Contact us at Ocean Edge agency and get in touch with a real estate agent. Ocean Edge guarantees a proactive and customized service and detailed information on the real estate market of Las Terrenas!