2021 Furnished 2-bedroom apartment in beachfront community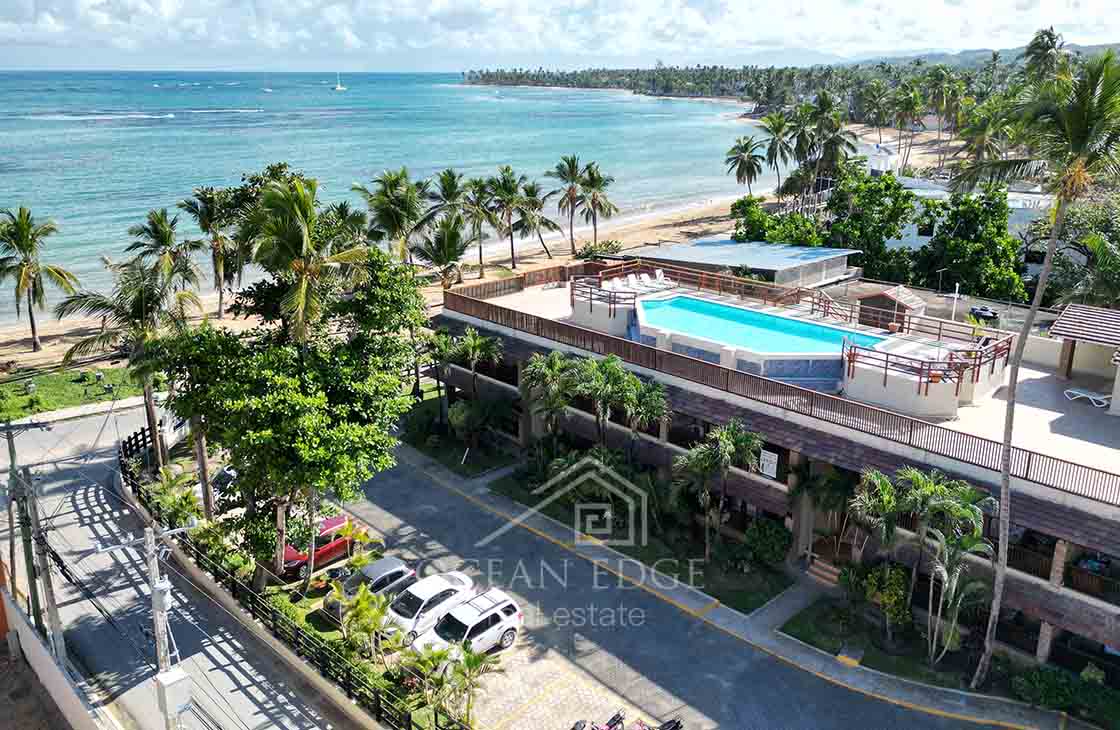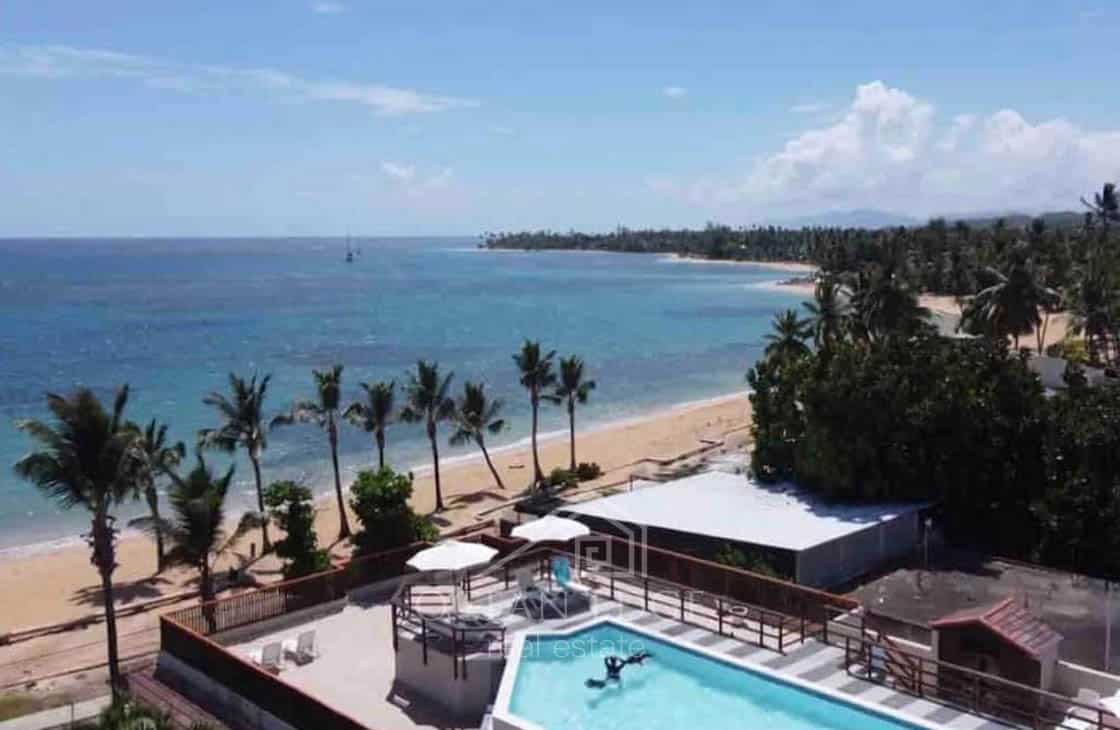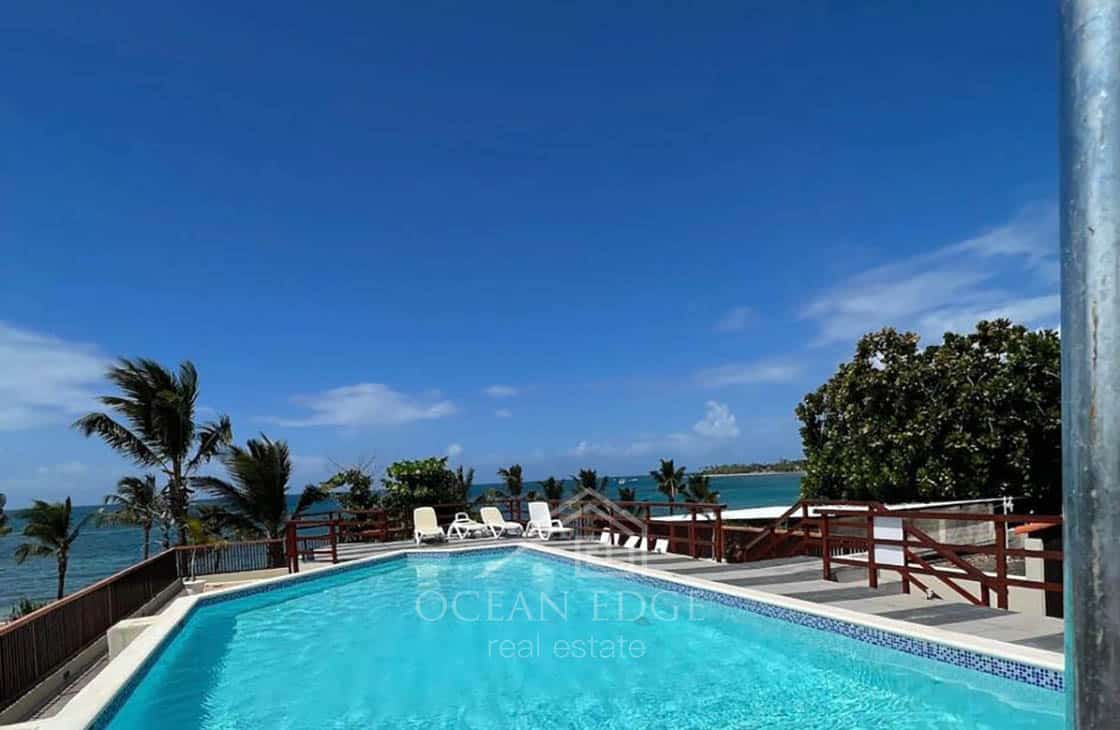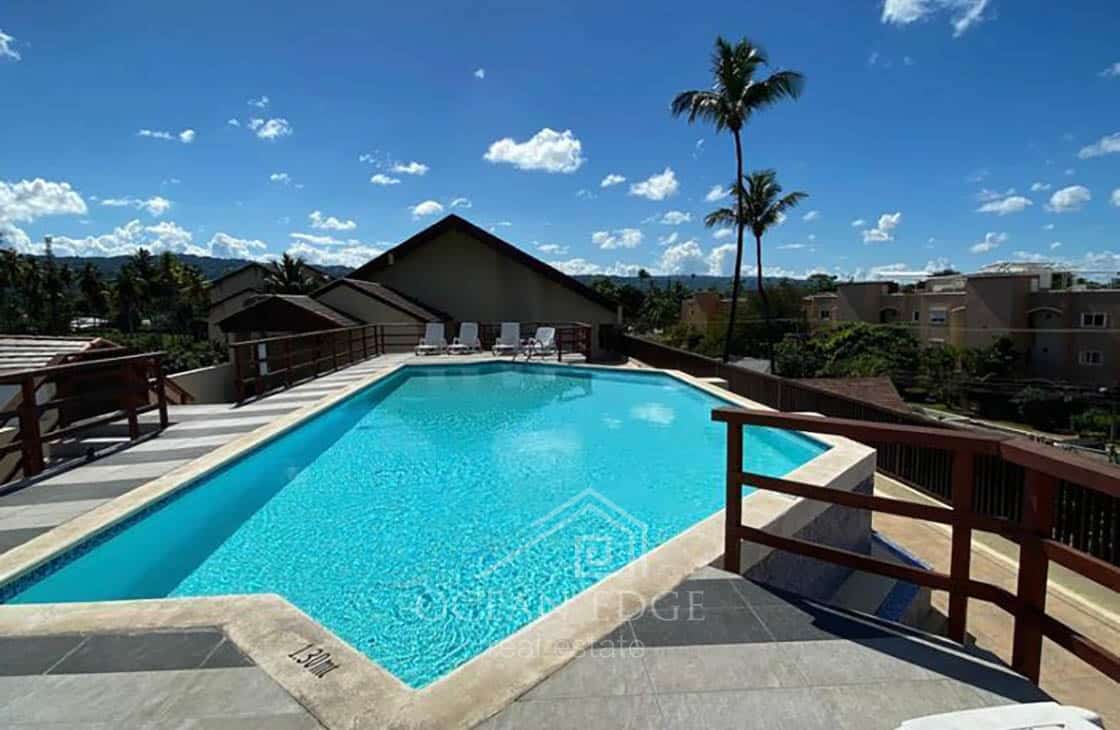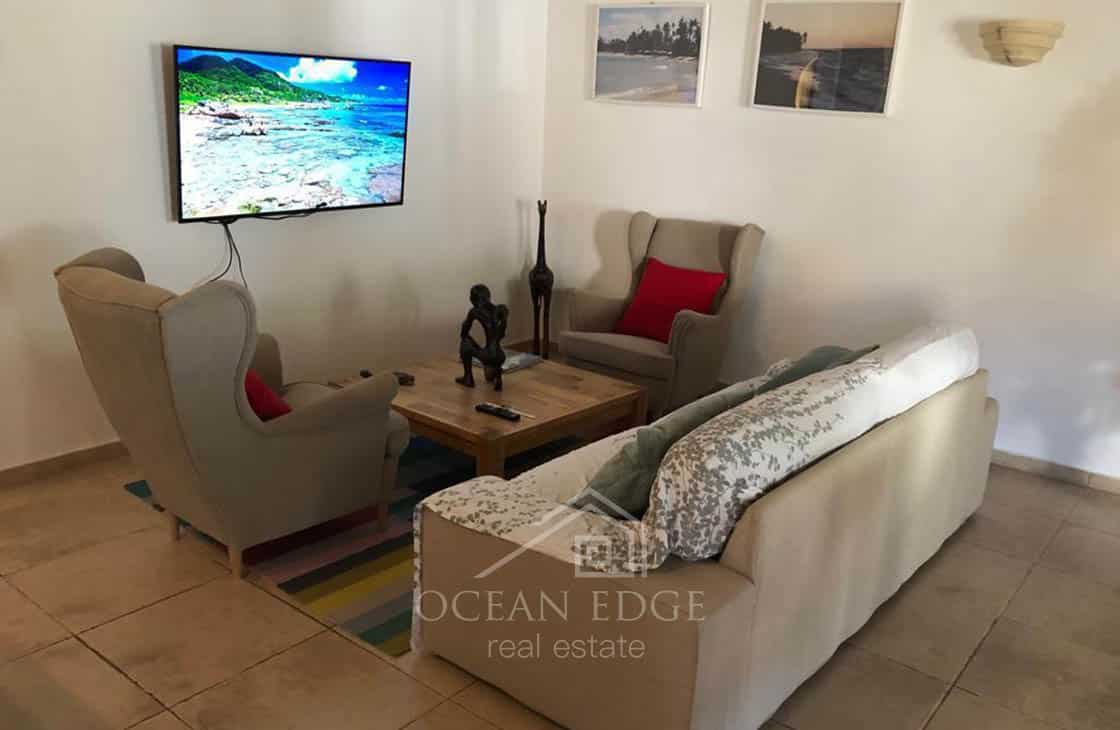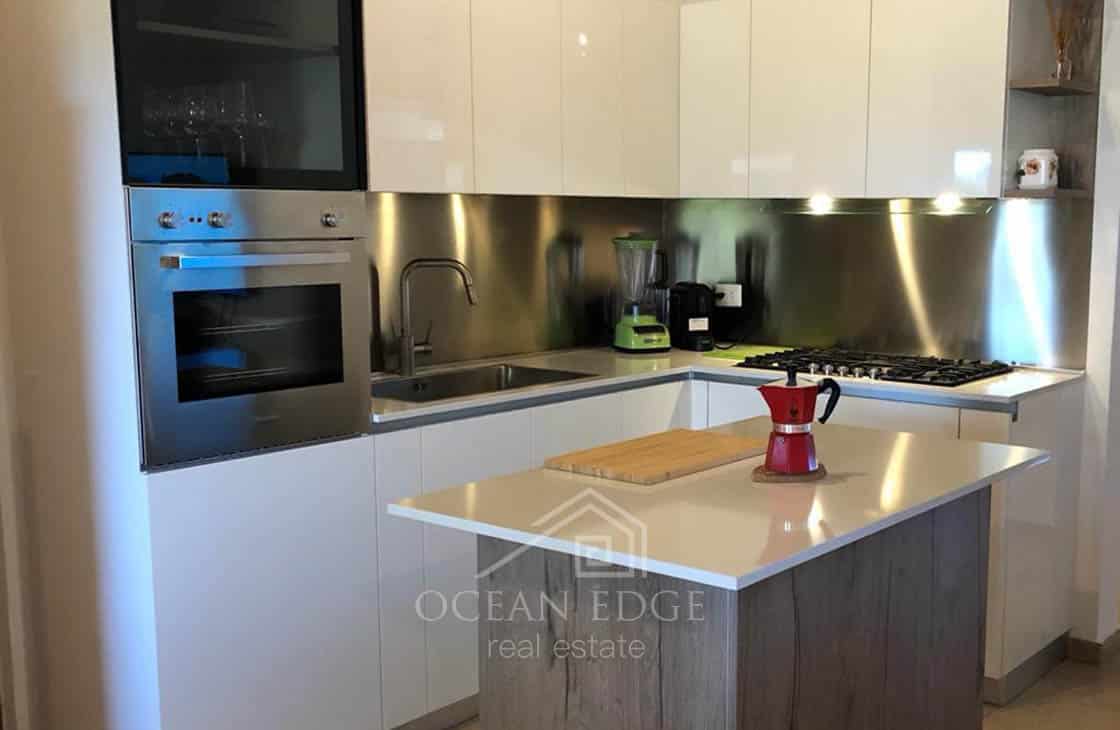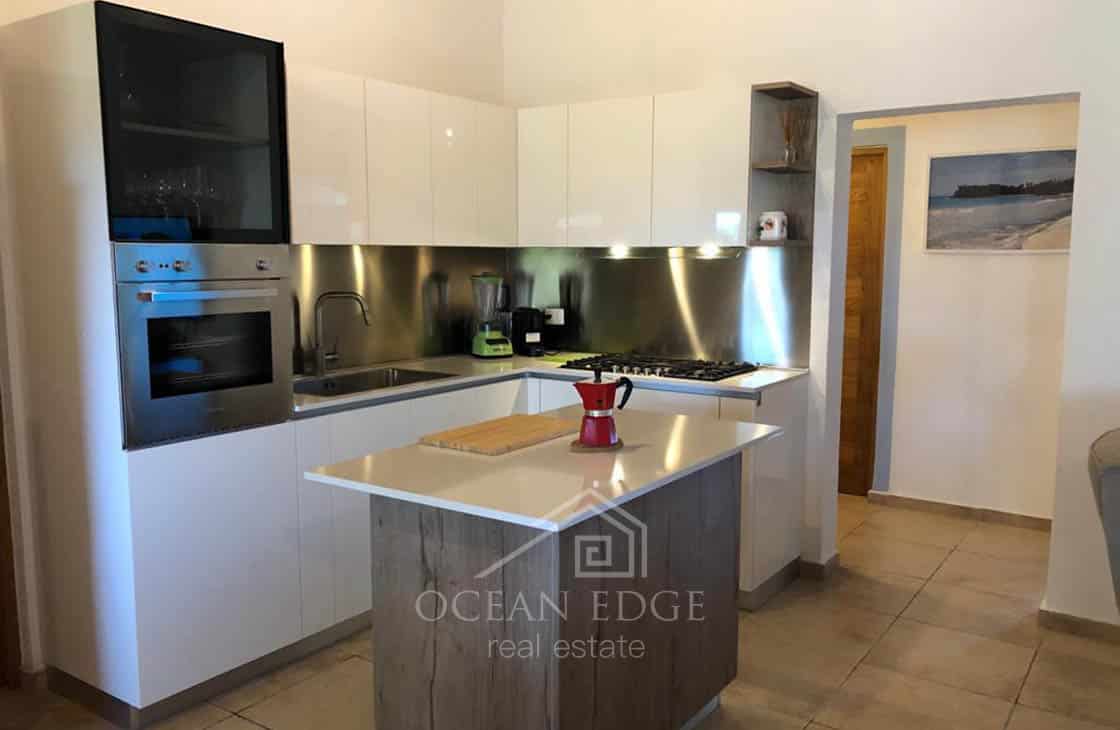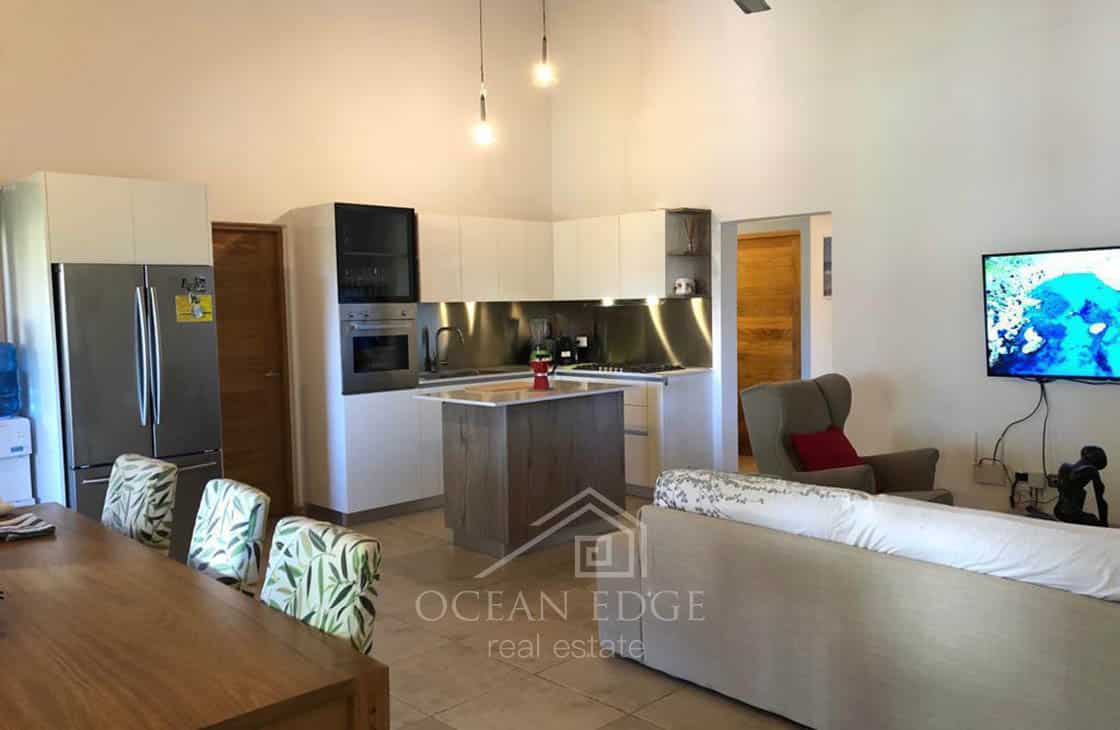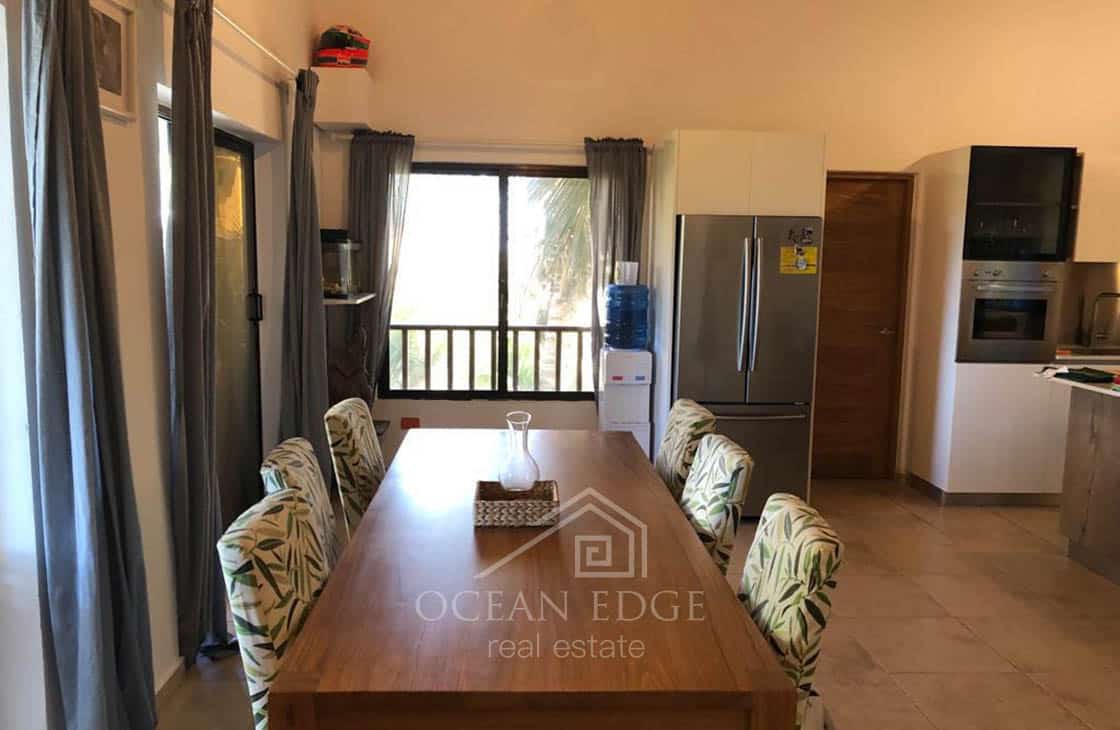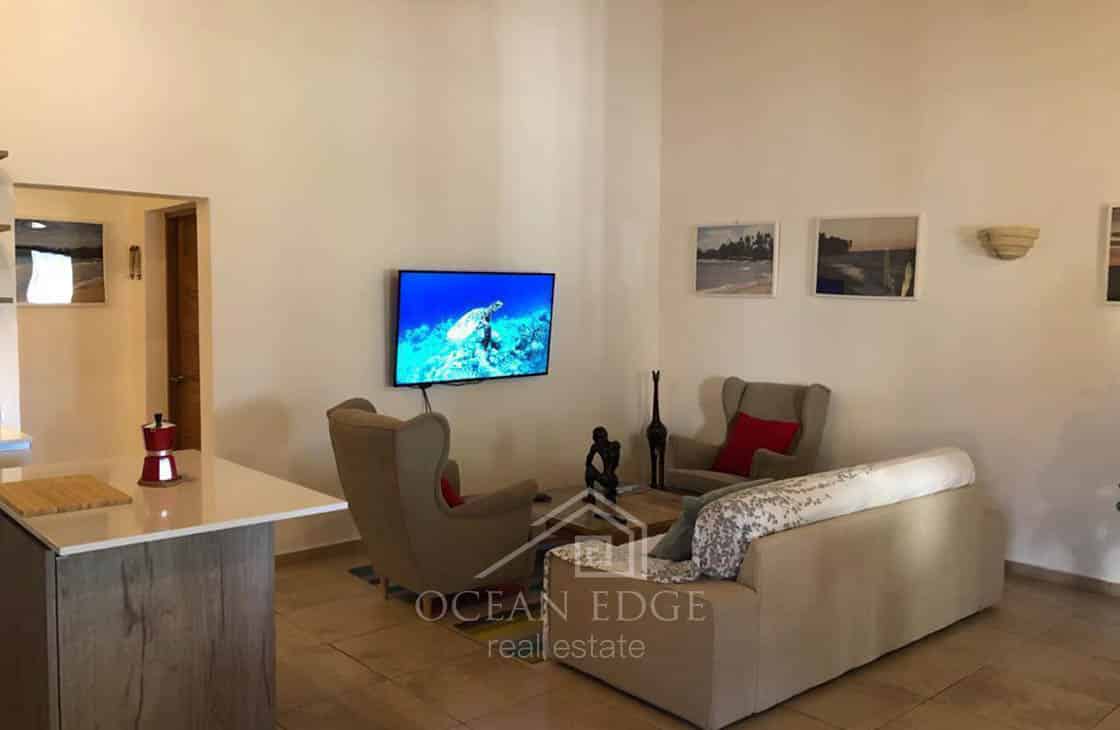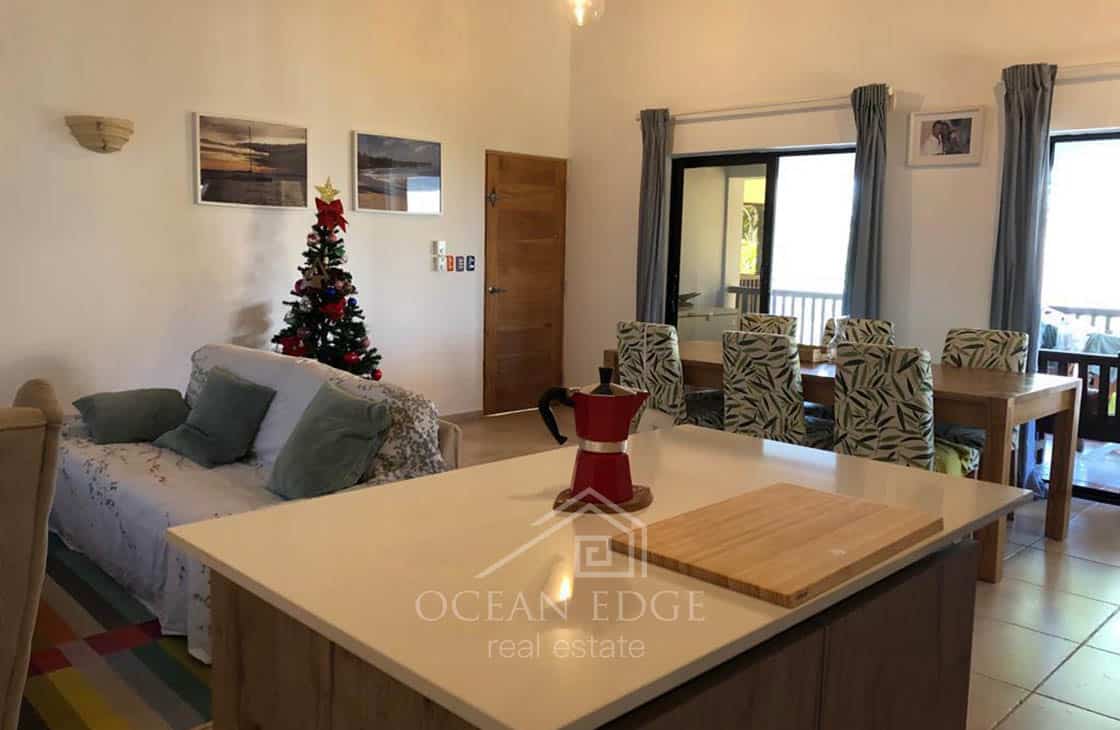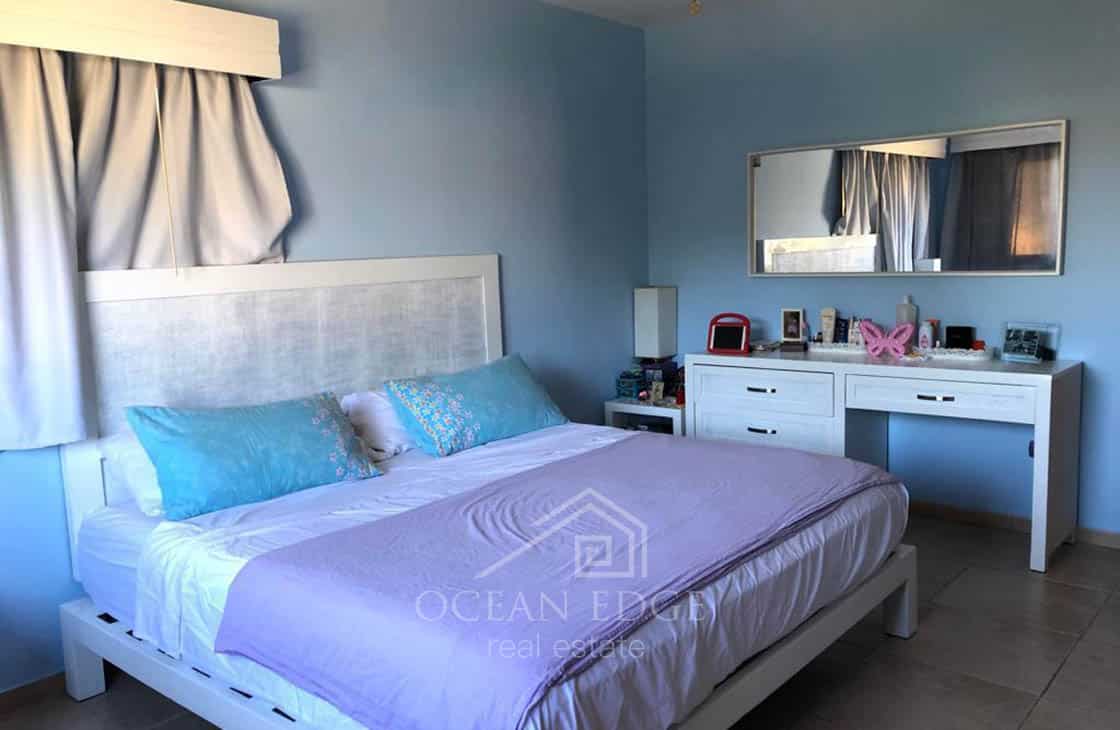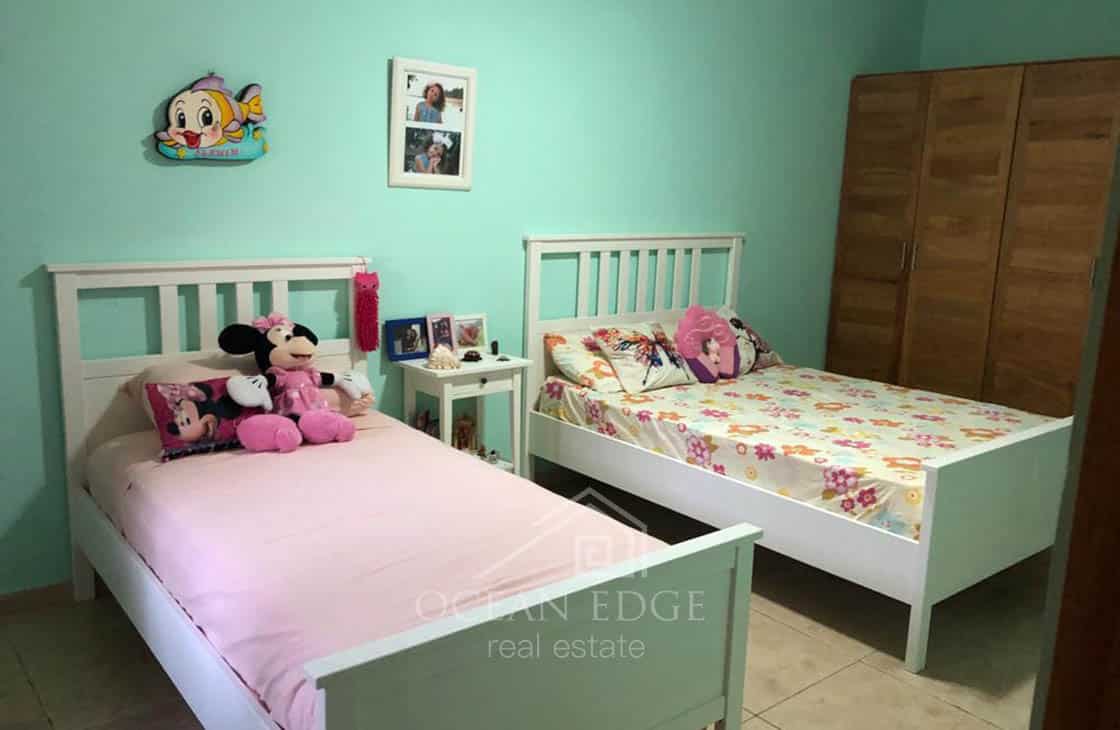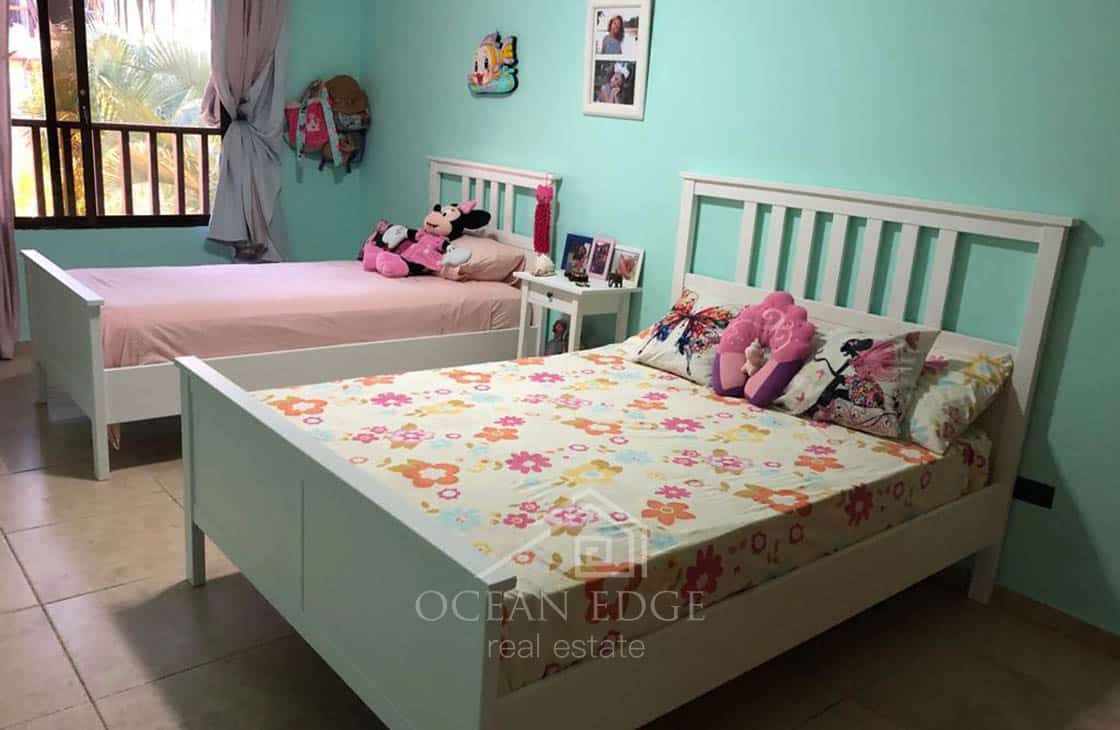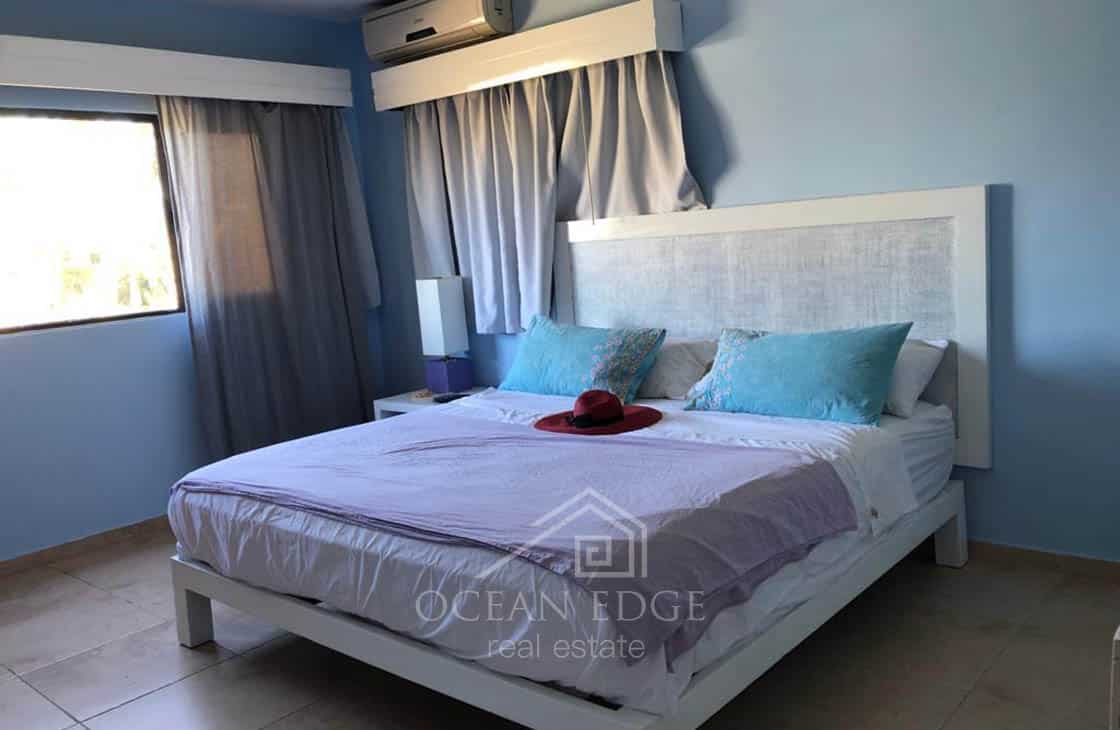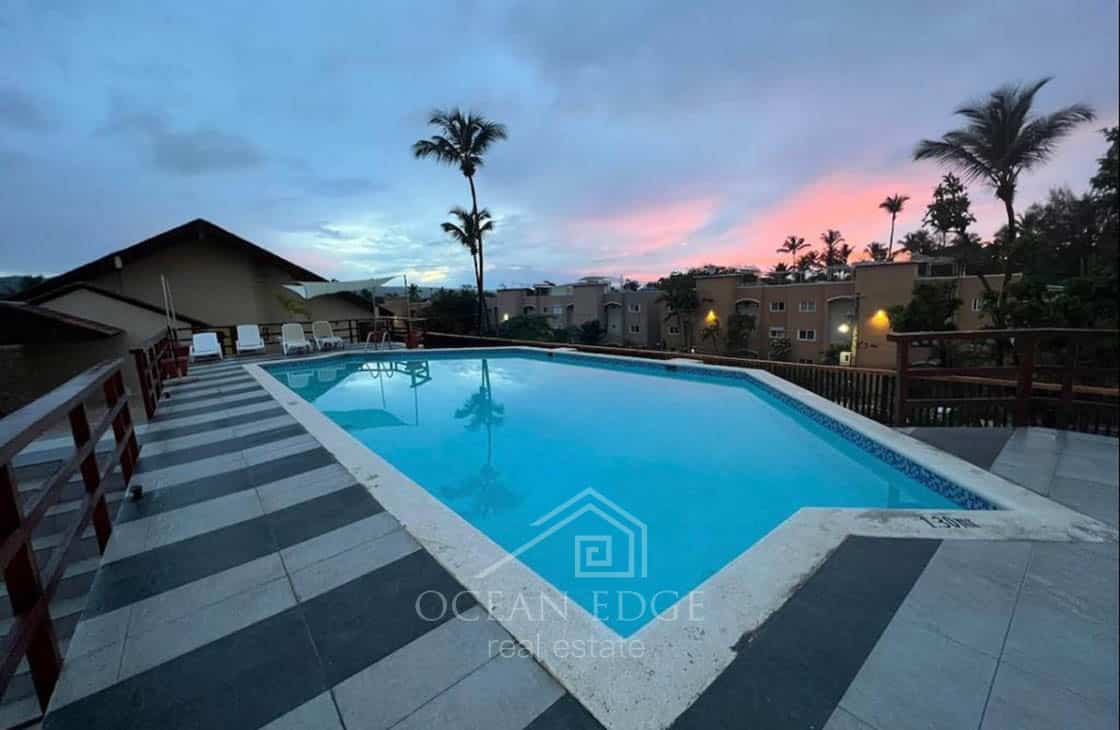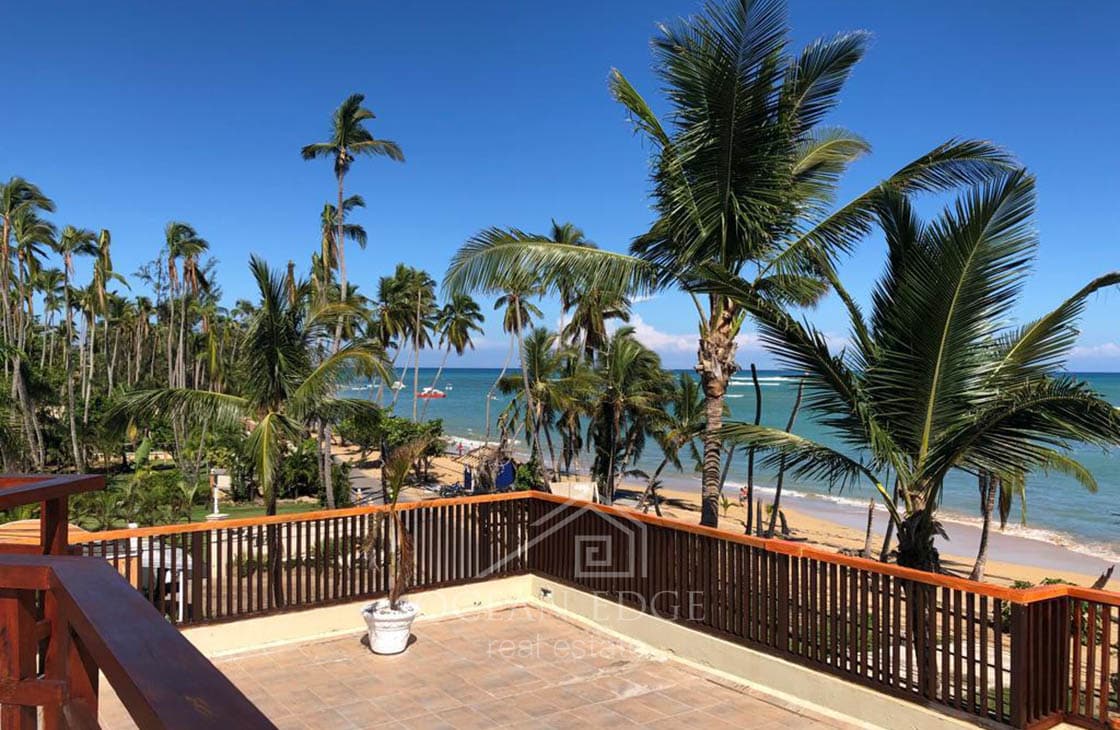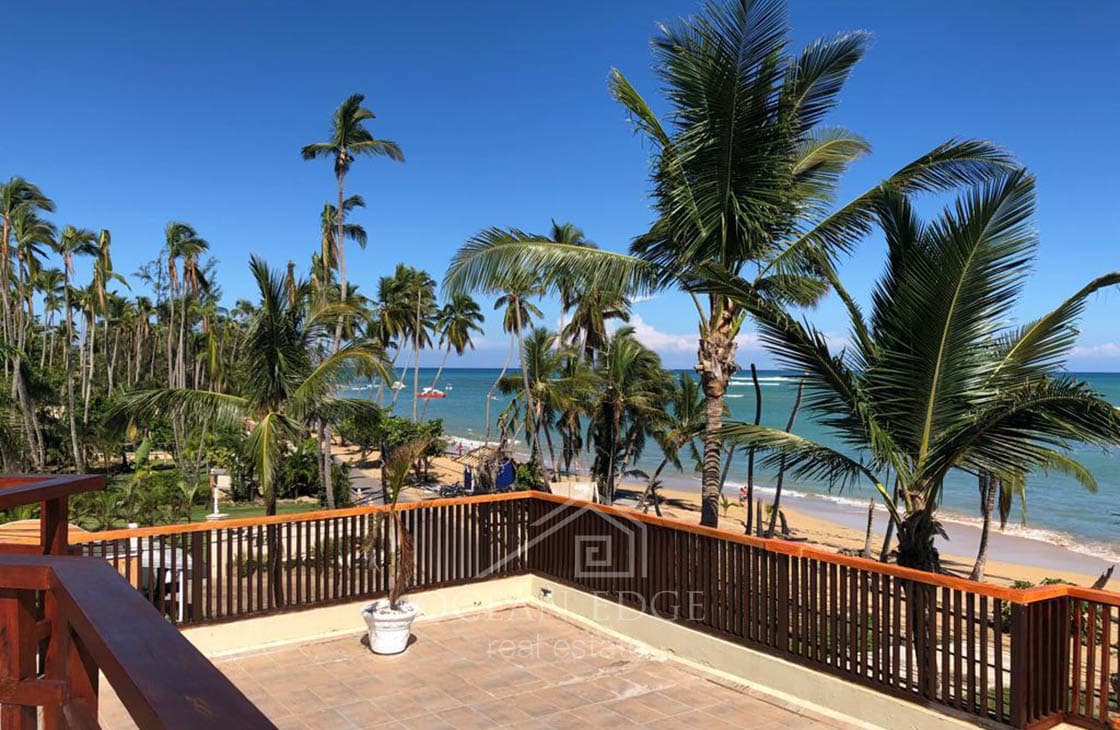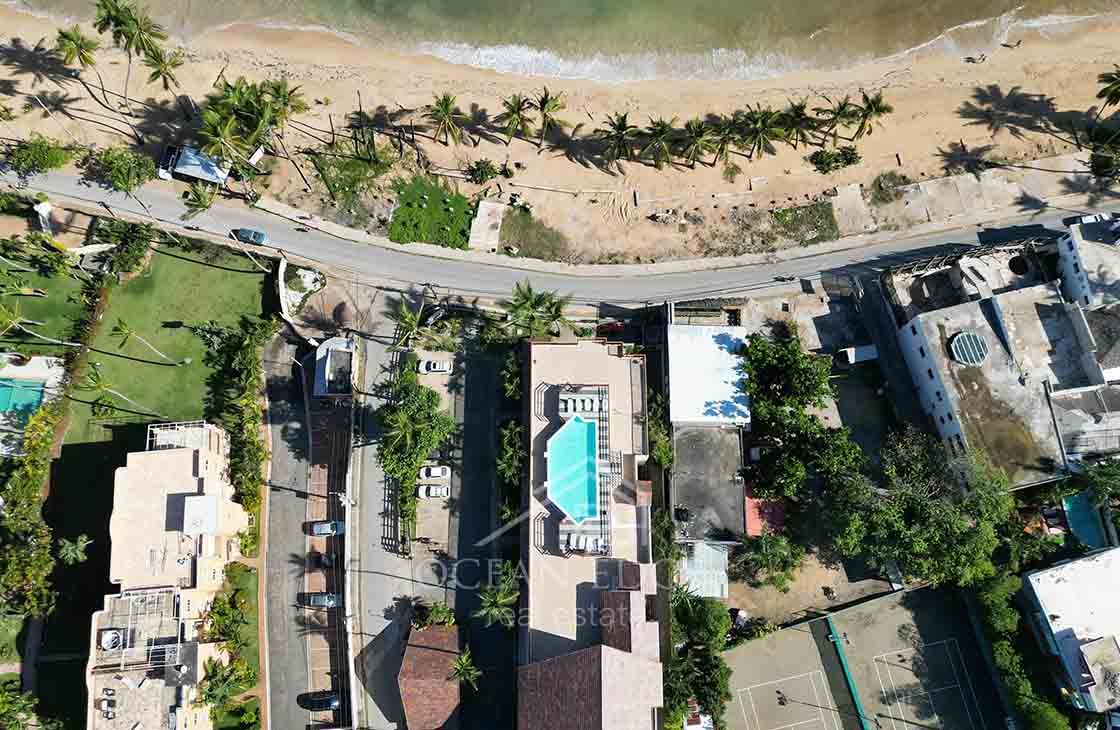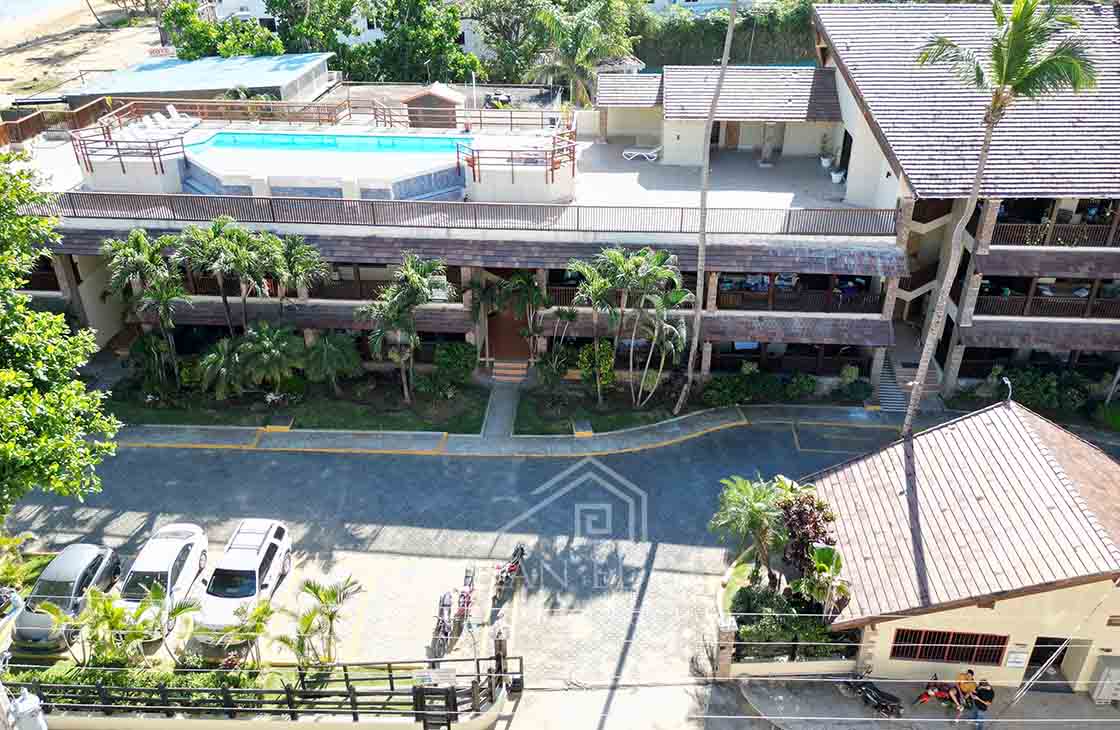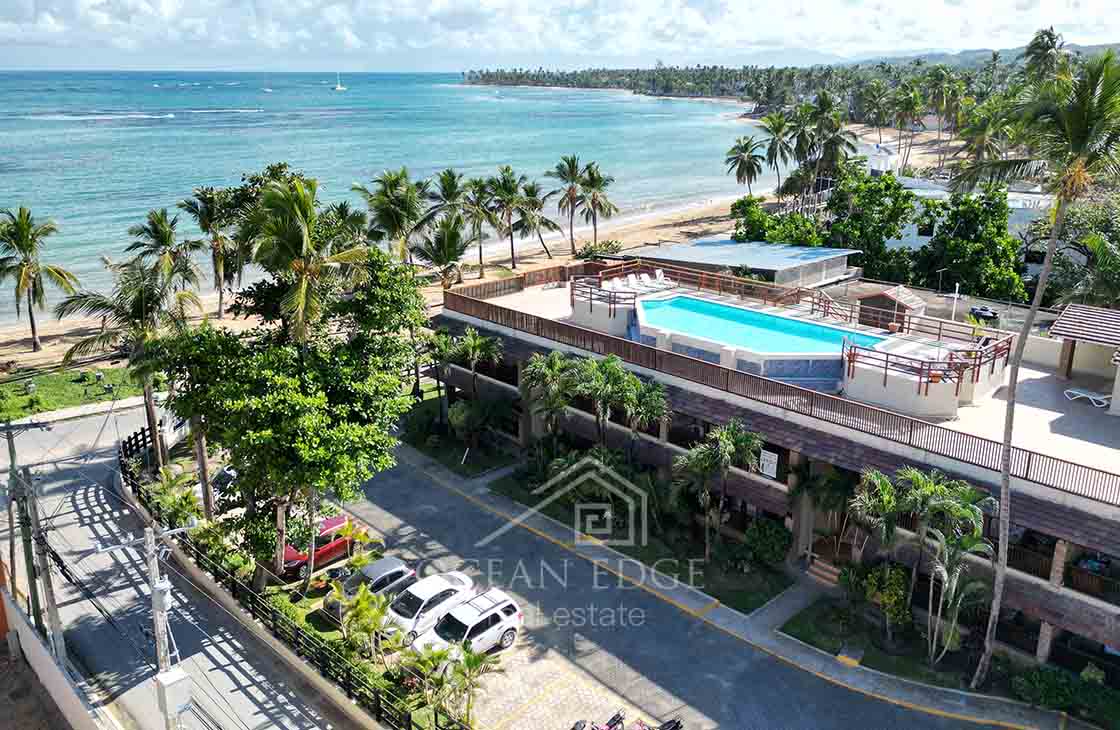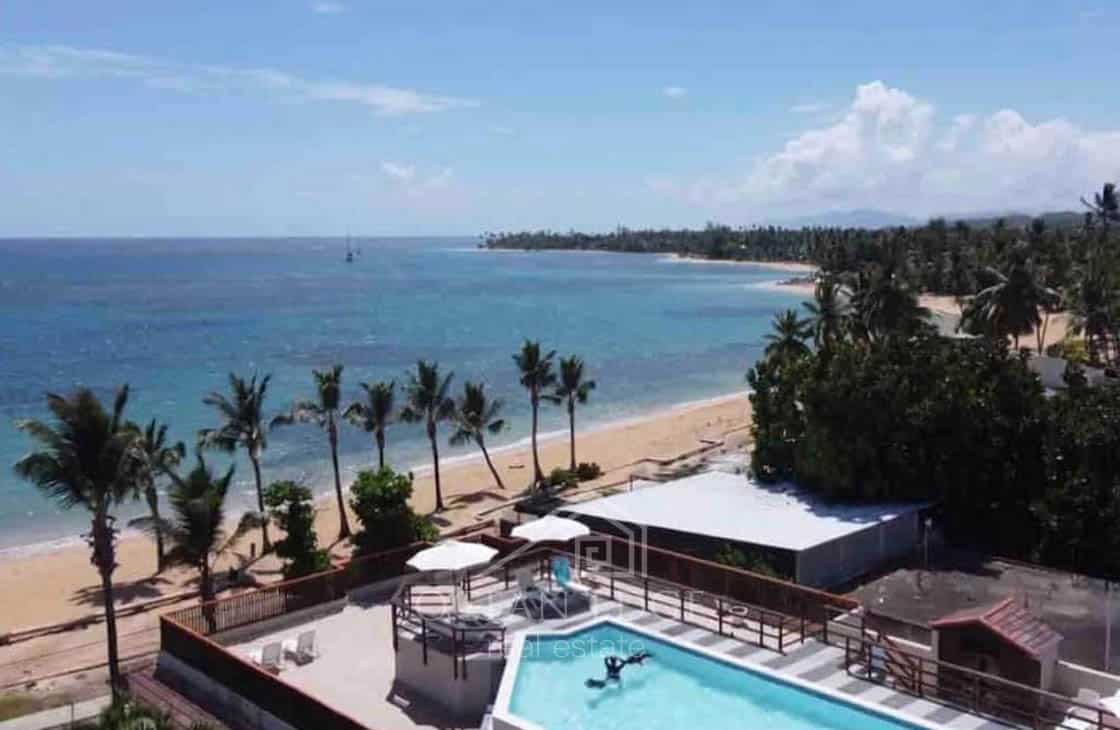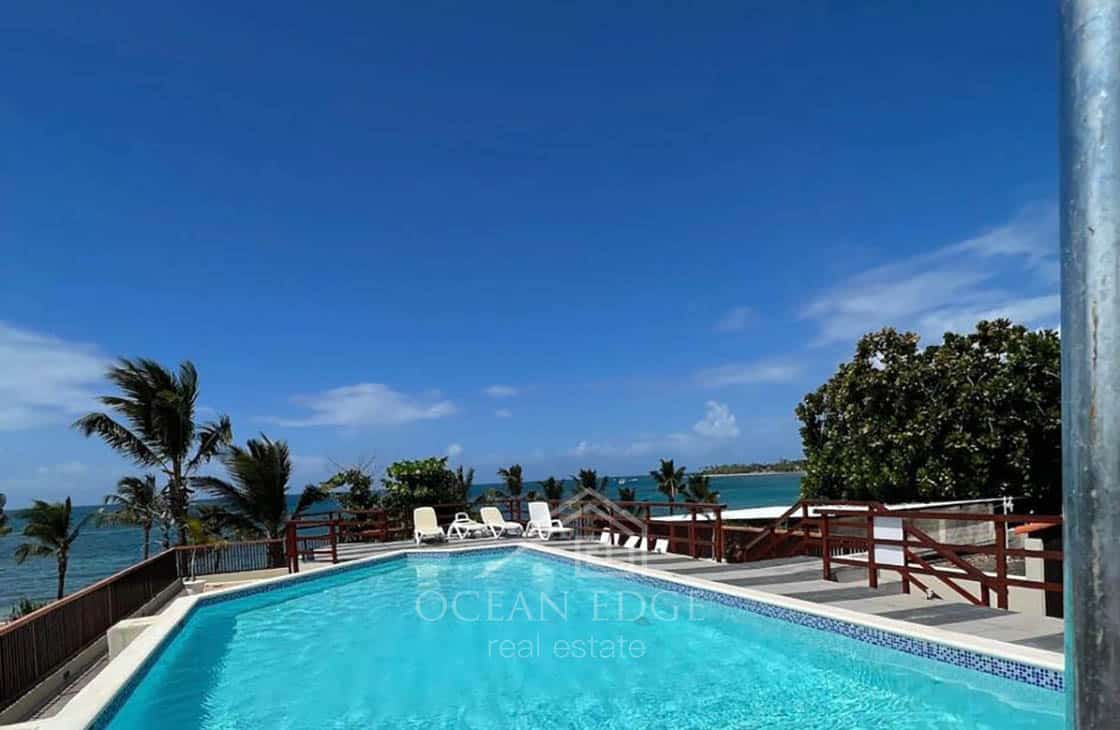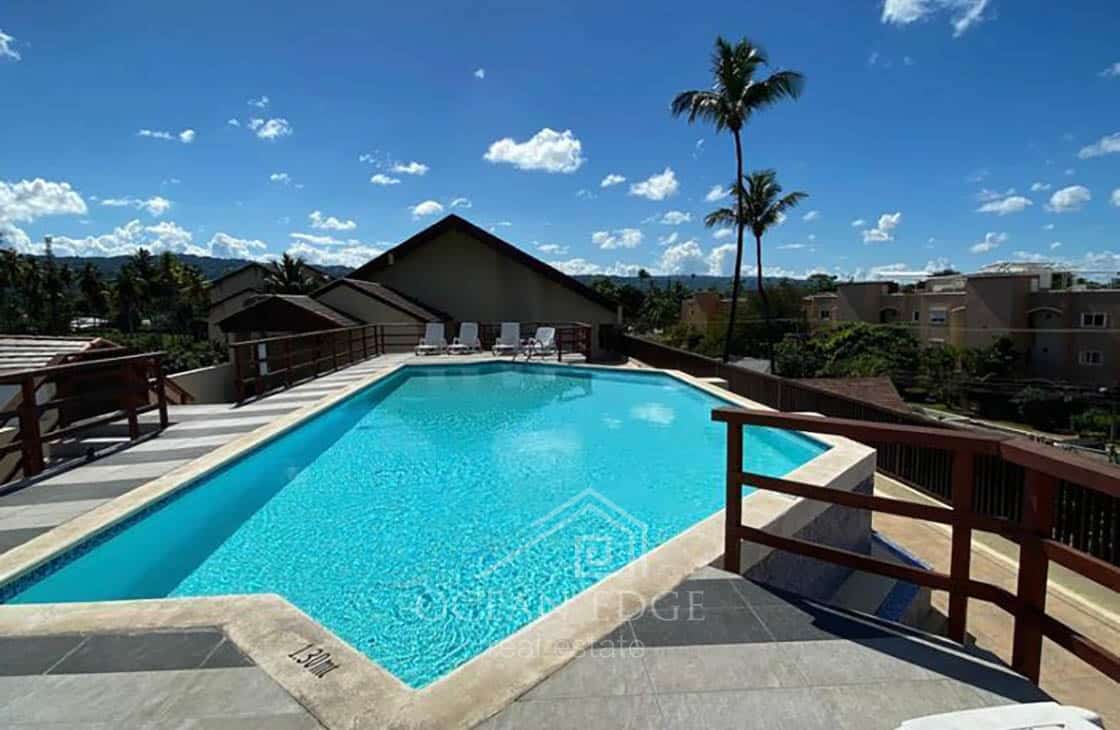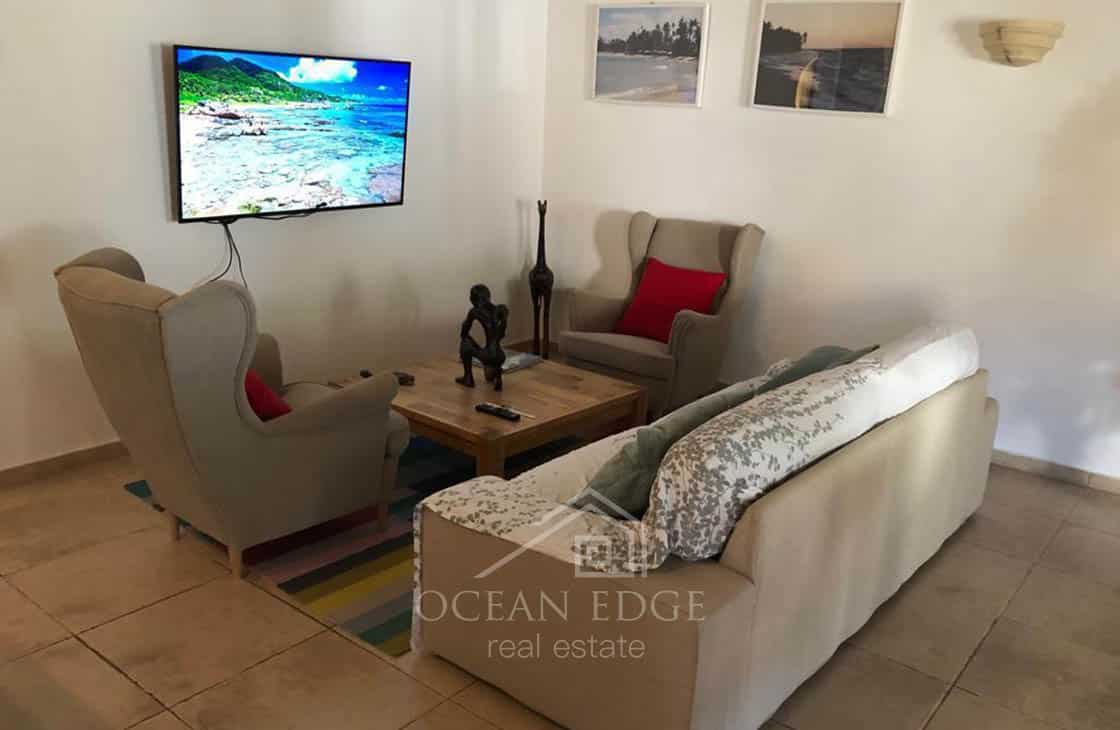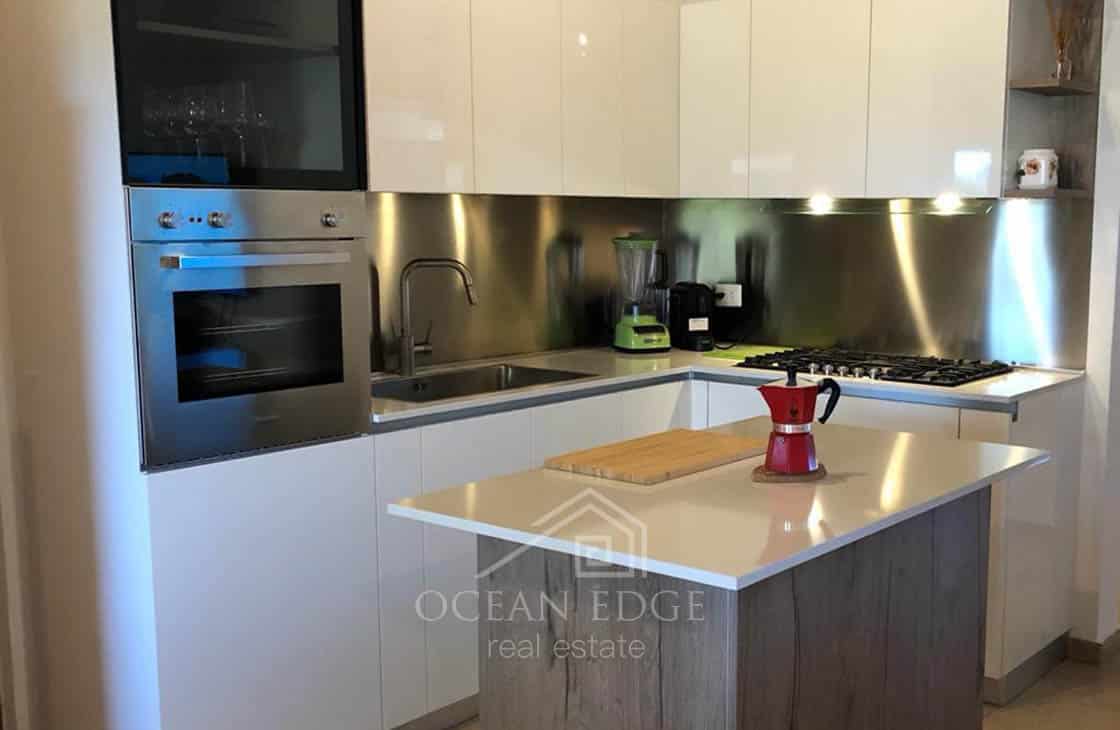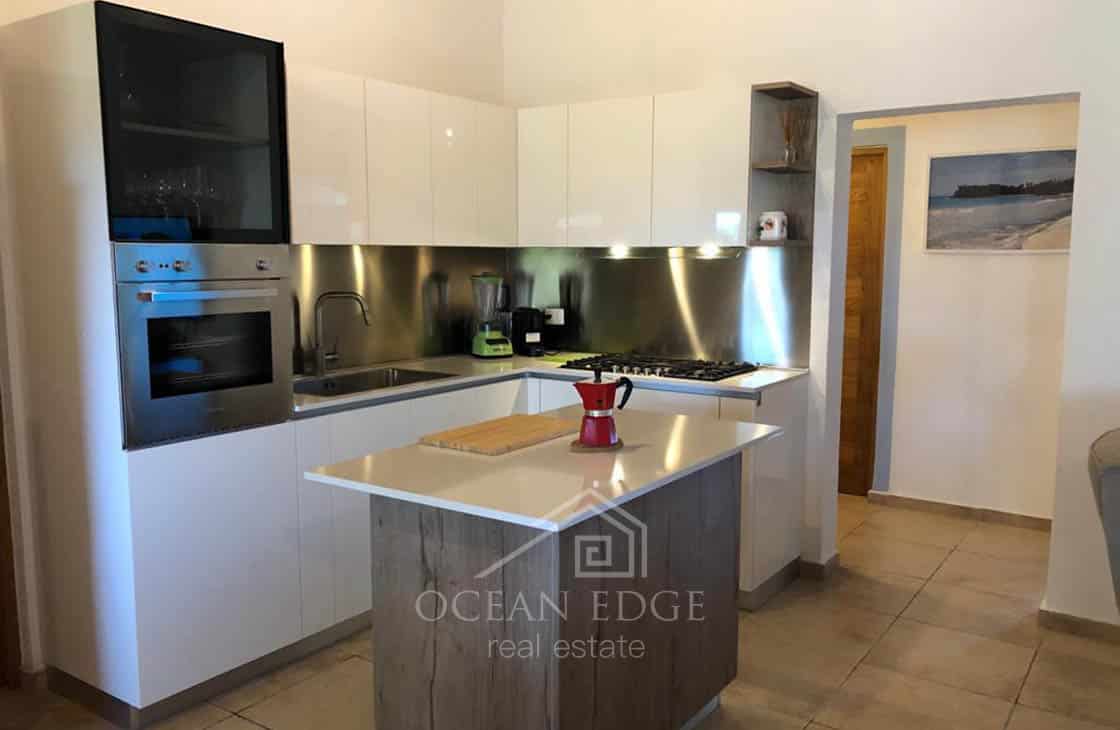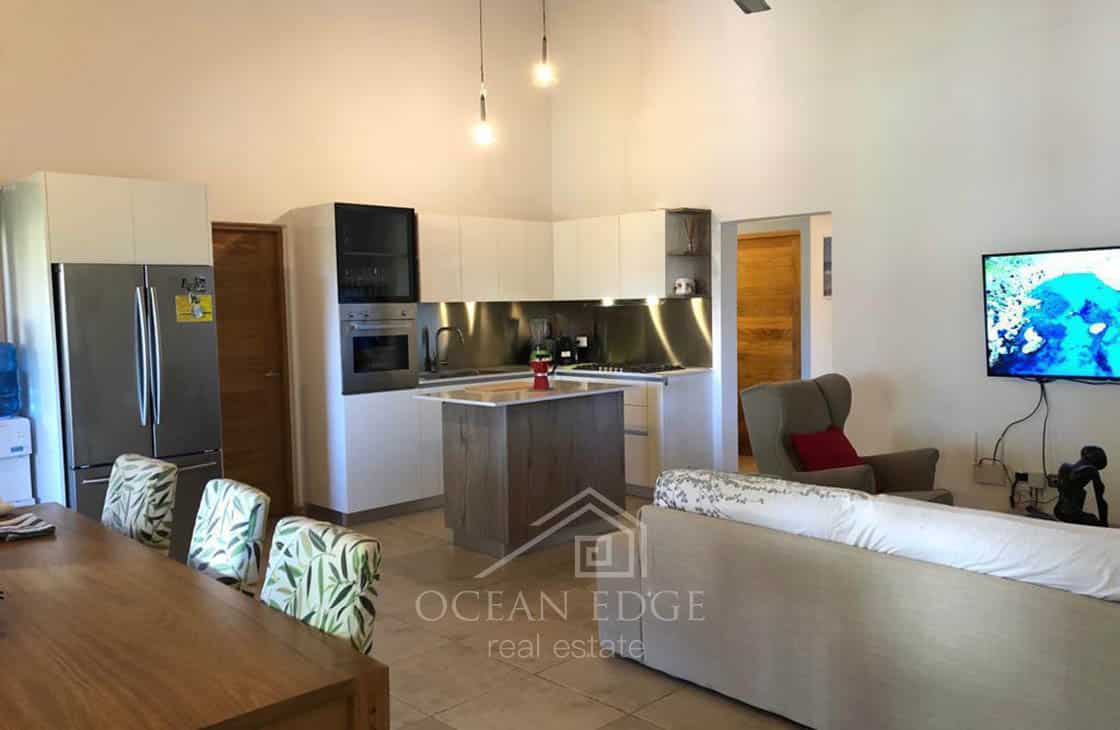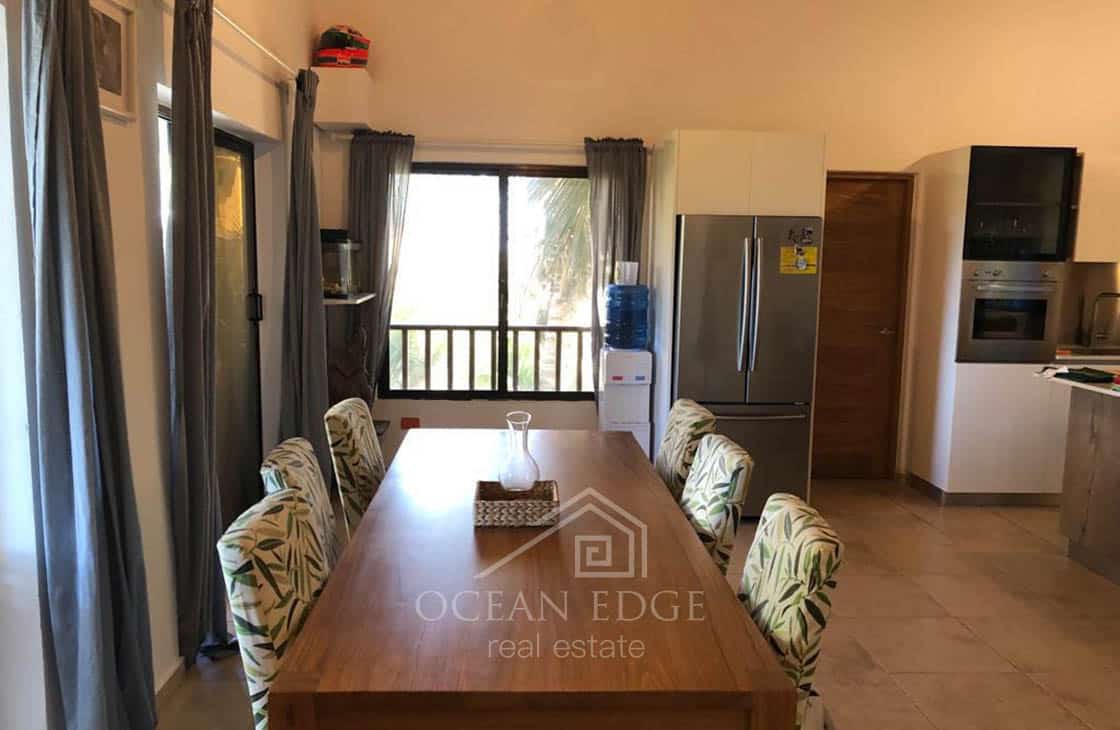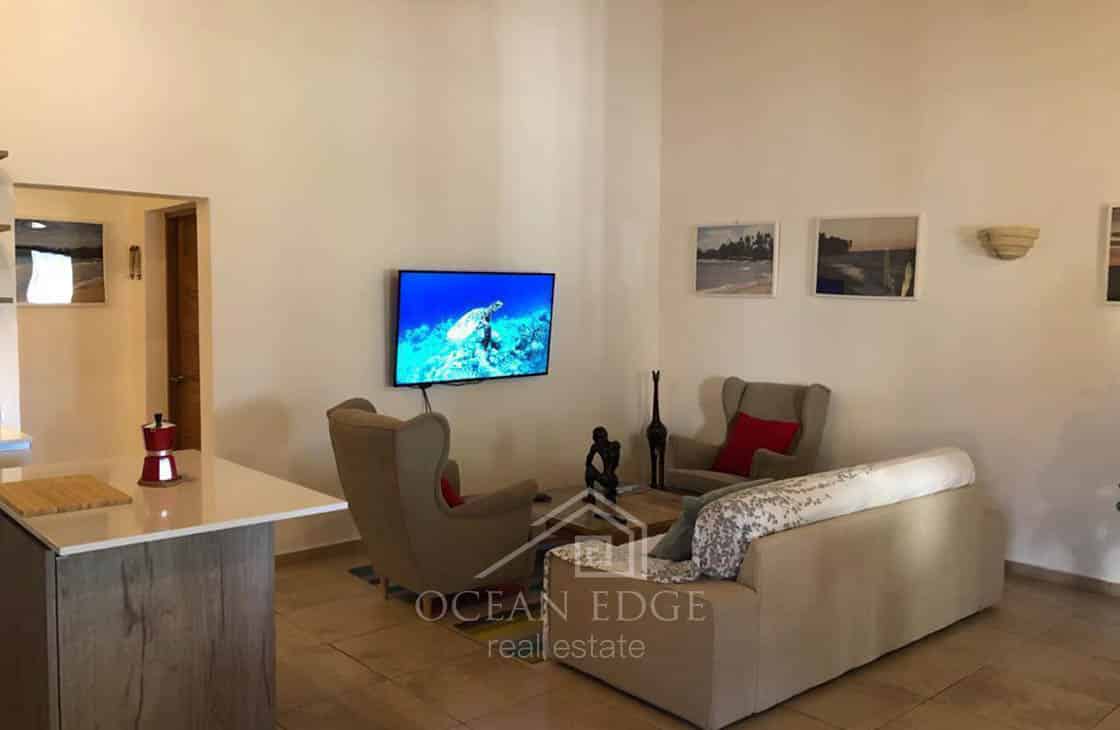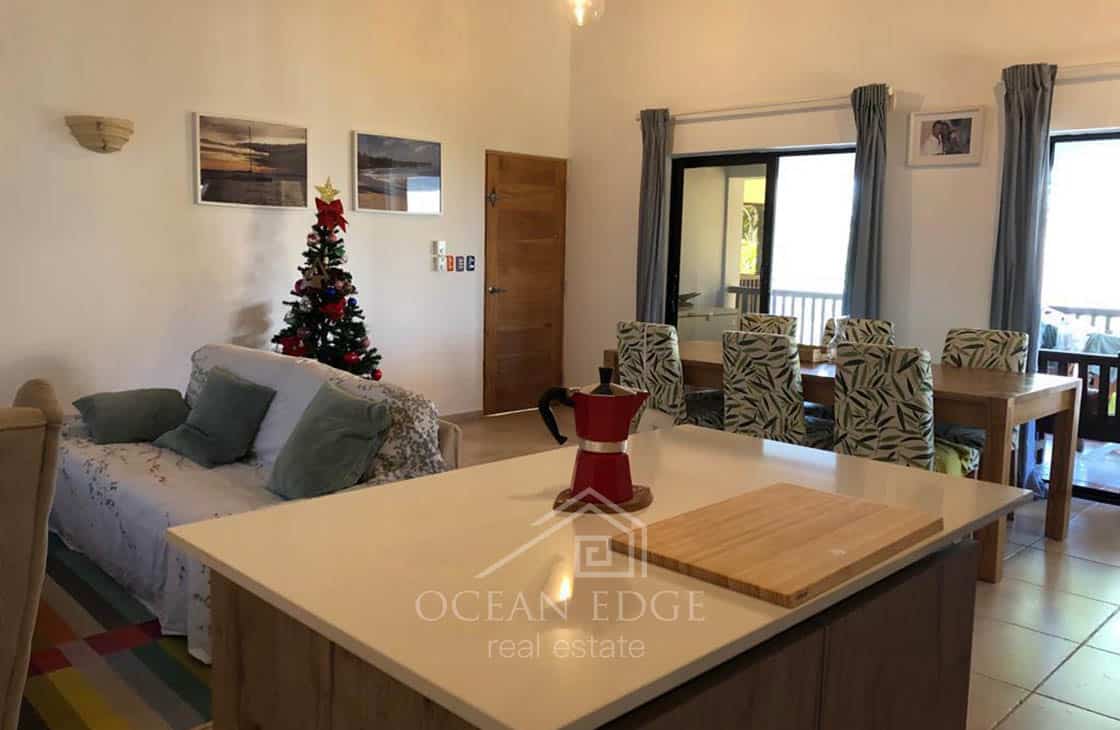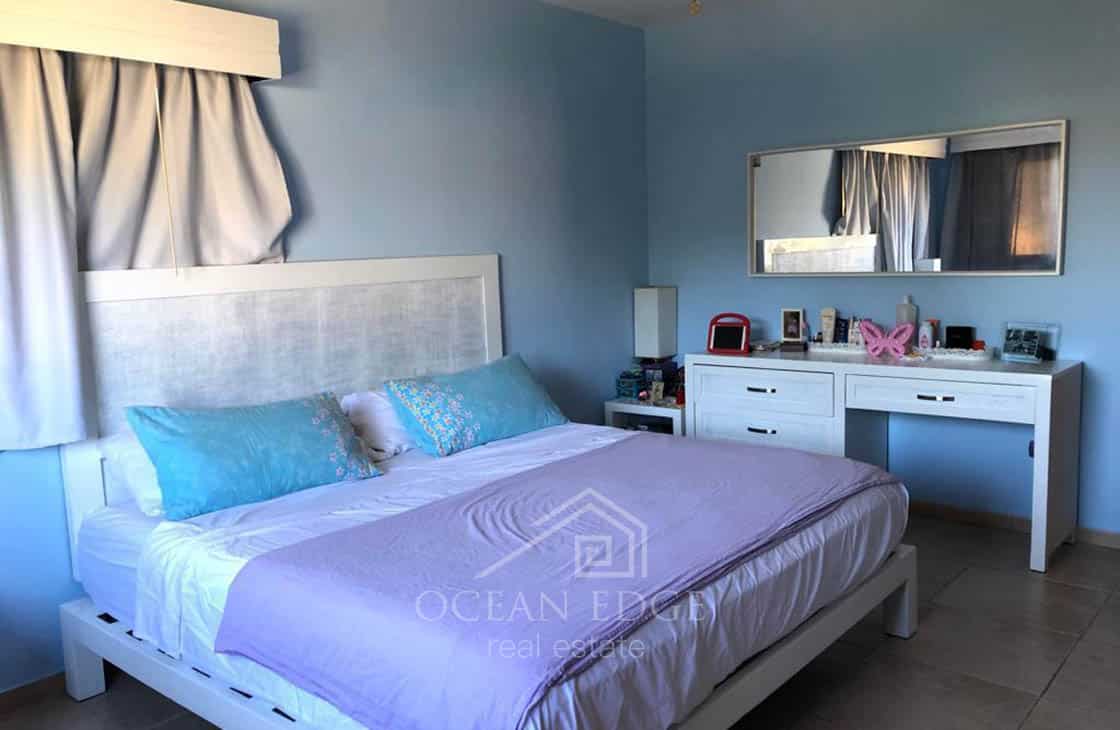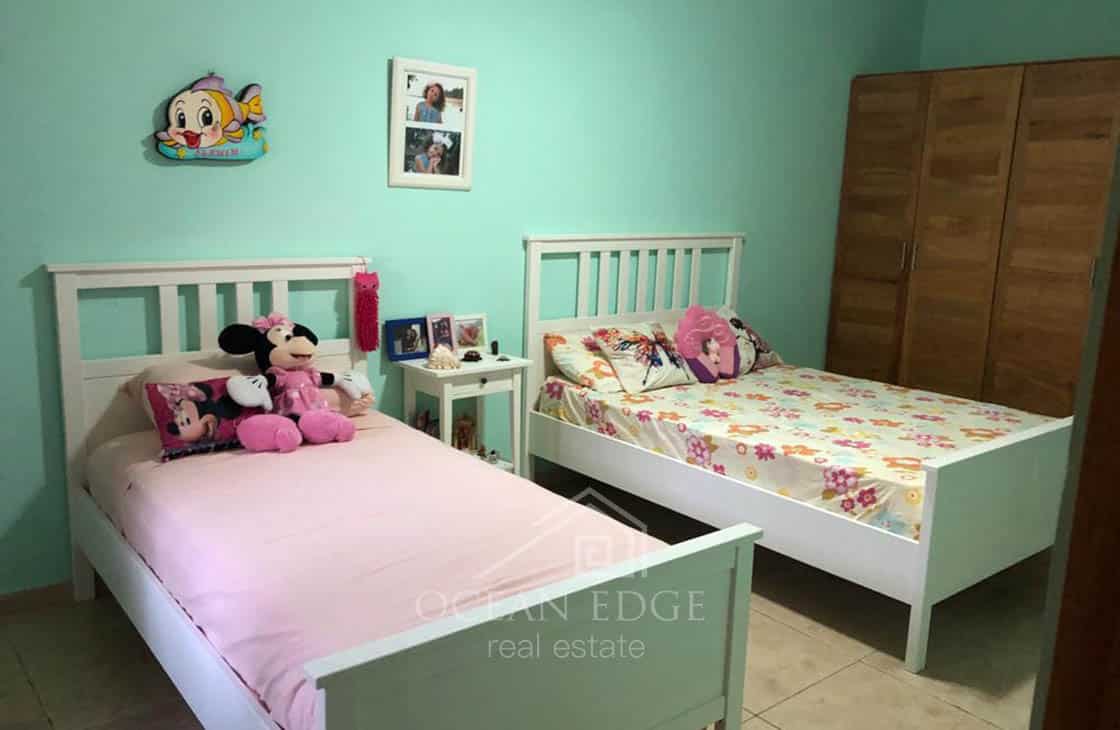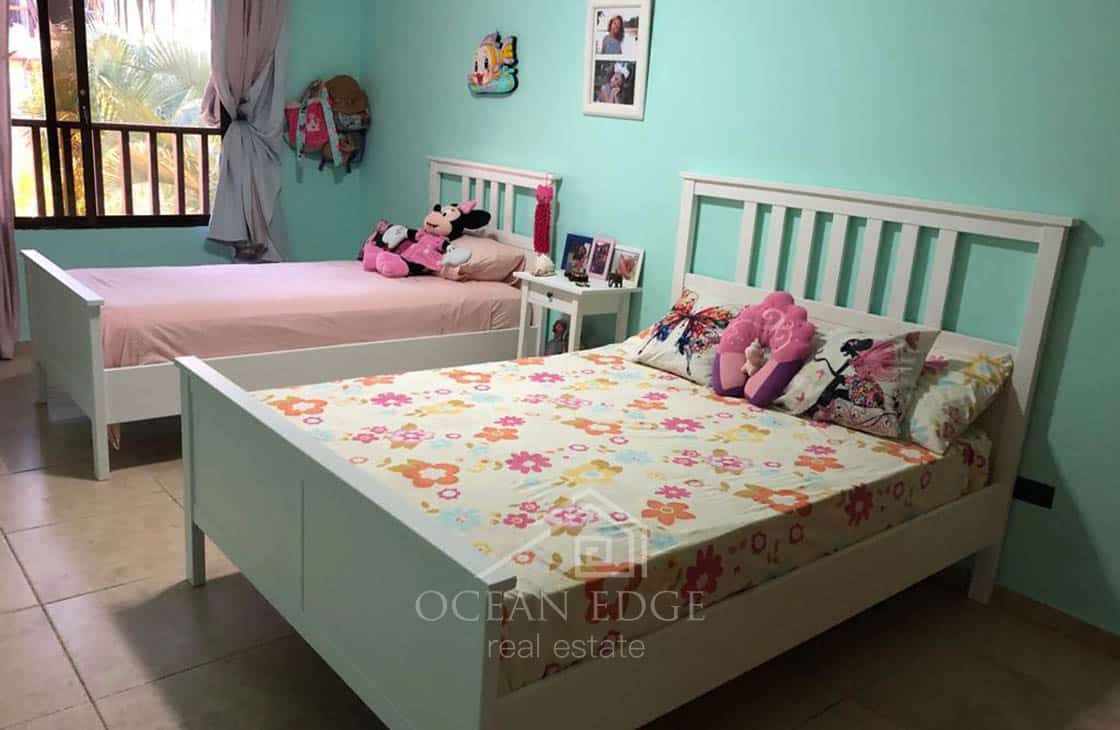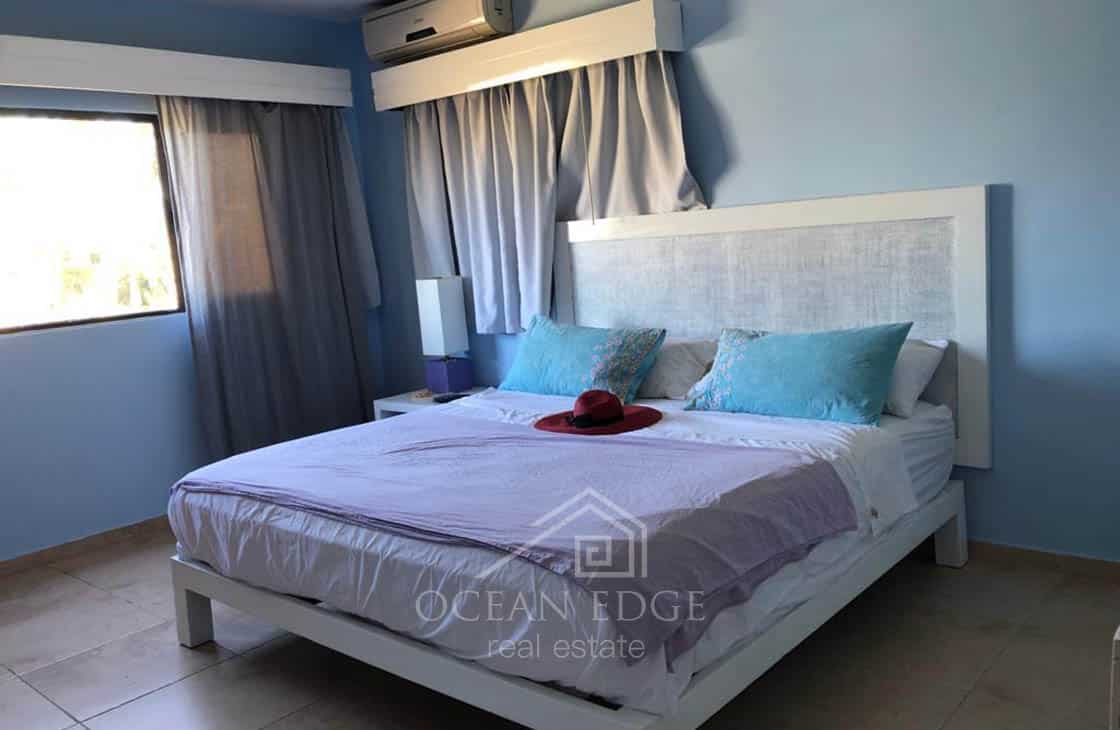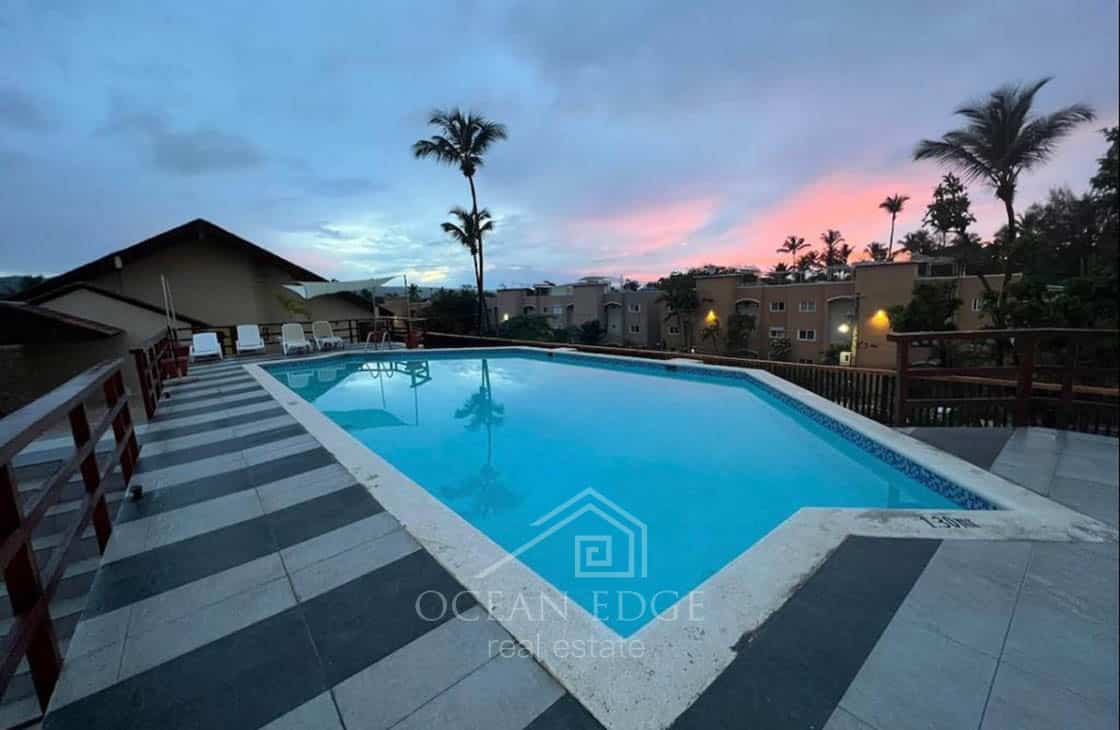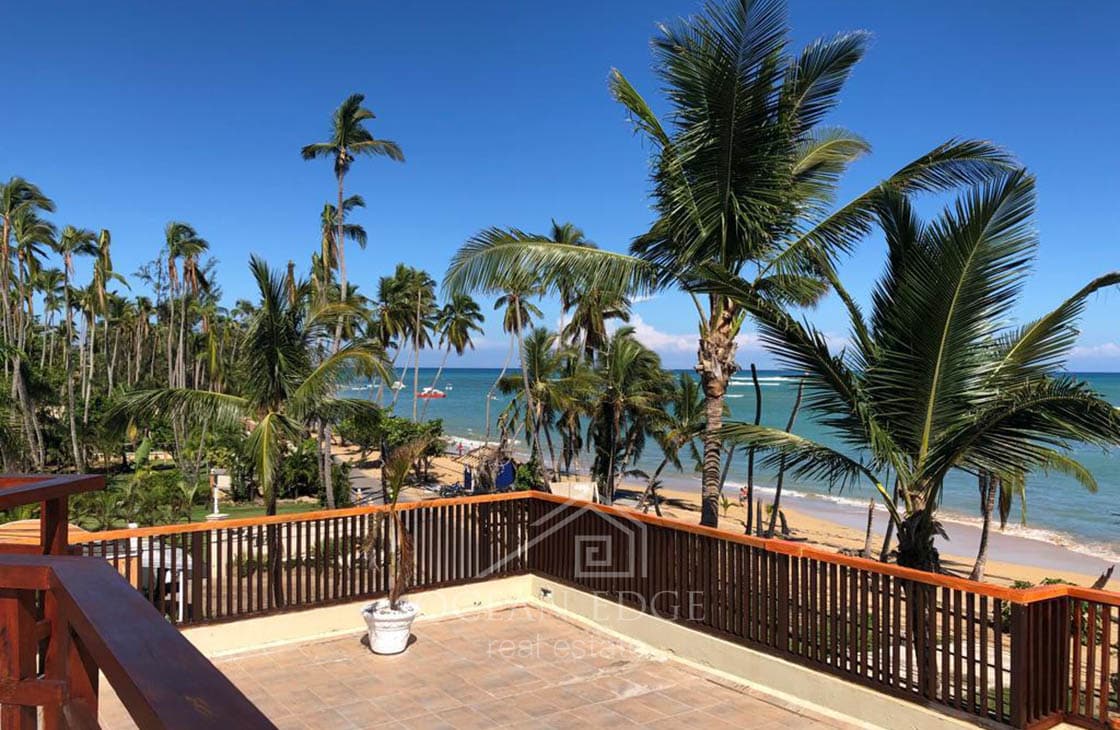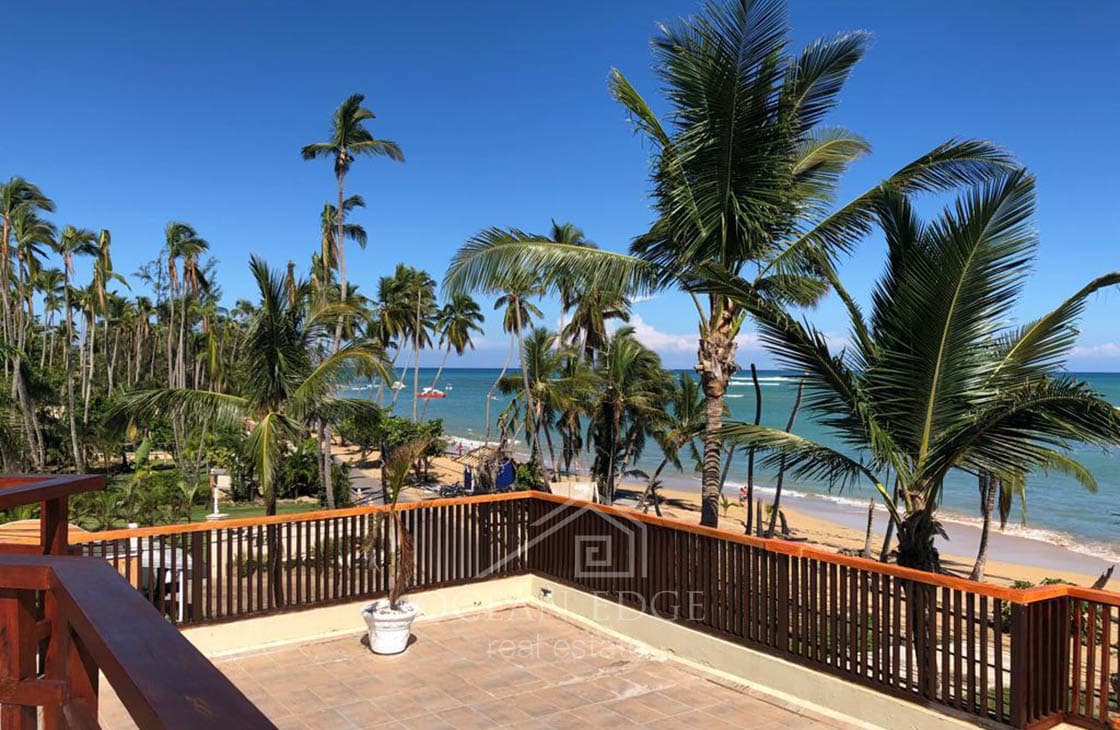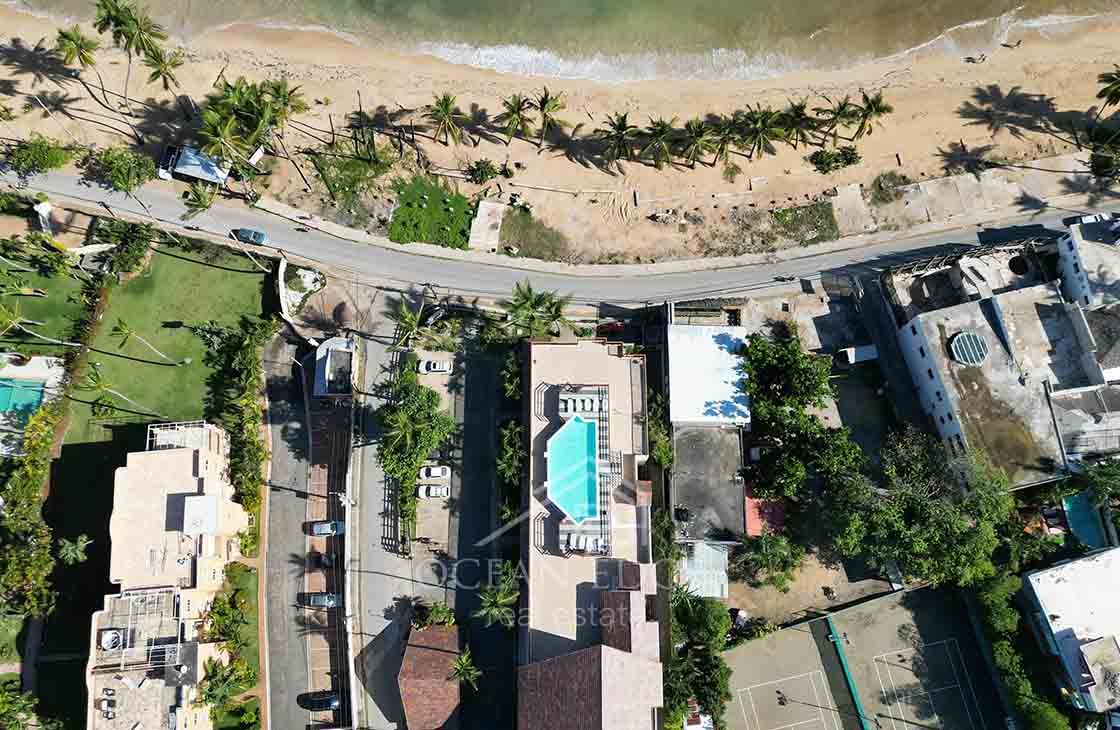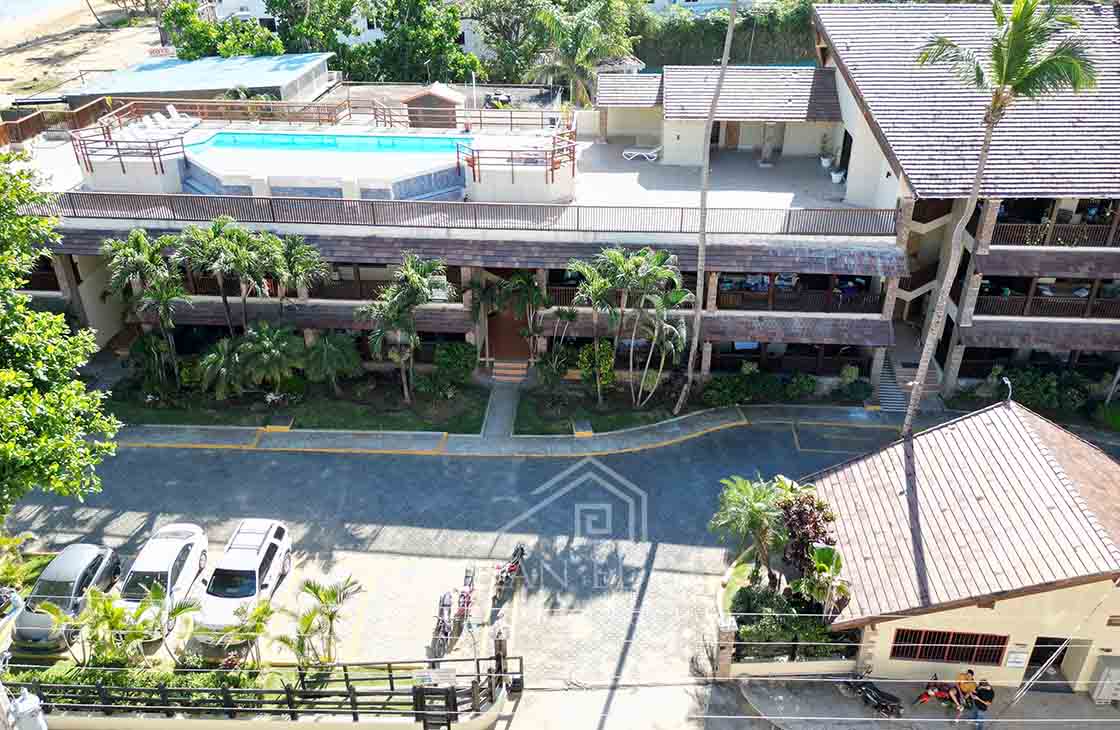 Ocean Edge presents this recently built (2021) 2-bedroom apartment located on the top floor of a 3-level building, under high ceilings. The community has direct access to the beach, Pueblo Pescadores and the famous Mosquito Nightclub located a few steps from the property.
The central location is excellent for rental, at walking distance to Las Ballenas Beach and to center town Las Terrenas.
The ceilings at about 23-feet height (7 meters), allow for the construction of a second apartment, fully independent from the existing apartment below.
The apartment is sold fully furnished, ready to live in or for rental income. Equipped with air conditioning in the bedrooms. Smart TV in the living room and in the bedrooms.
All rooms of the apartment offer an extensive area. The bedrooms have their own ensuite bathroom.
The HOA's are limited to 170 USD monthly, including condominium insurance.
The community amenities include:
1 children pool
1 large swimming pool on the rooftop with view at the ocean
Reception and administration desk
Security 24-7
Elevator to the rooftop club
Laundry
Back-up Power Plant
Ocean Edge recommends highly this property as a sound real estate investment with strong rental income and capital gain expected.
Contact our realtors to organize a tour!
High Ceilings | Beachfront Access | Central Touristic Location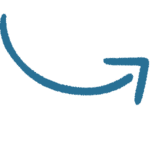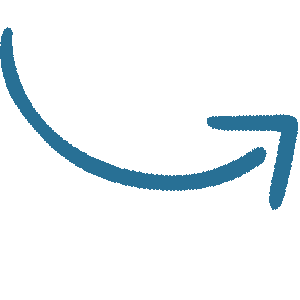 2021 Furnished 2-bedroom apartment in beachfront community
properties for sale by location type
What is your favorite lifestyle? Waking up in the morning with gorgeous views over the ocean and the surrounding nature, the exclusive beach life feet in the sand or in a quiet neighborhood a few steps from the pristine waters of Las Terrenas.
Click on your preferred lifestyle and find the perfect fit.
properties for sale by type