2-Bedroom condos in Beachfront Apart-Hotel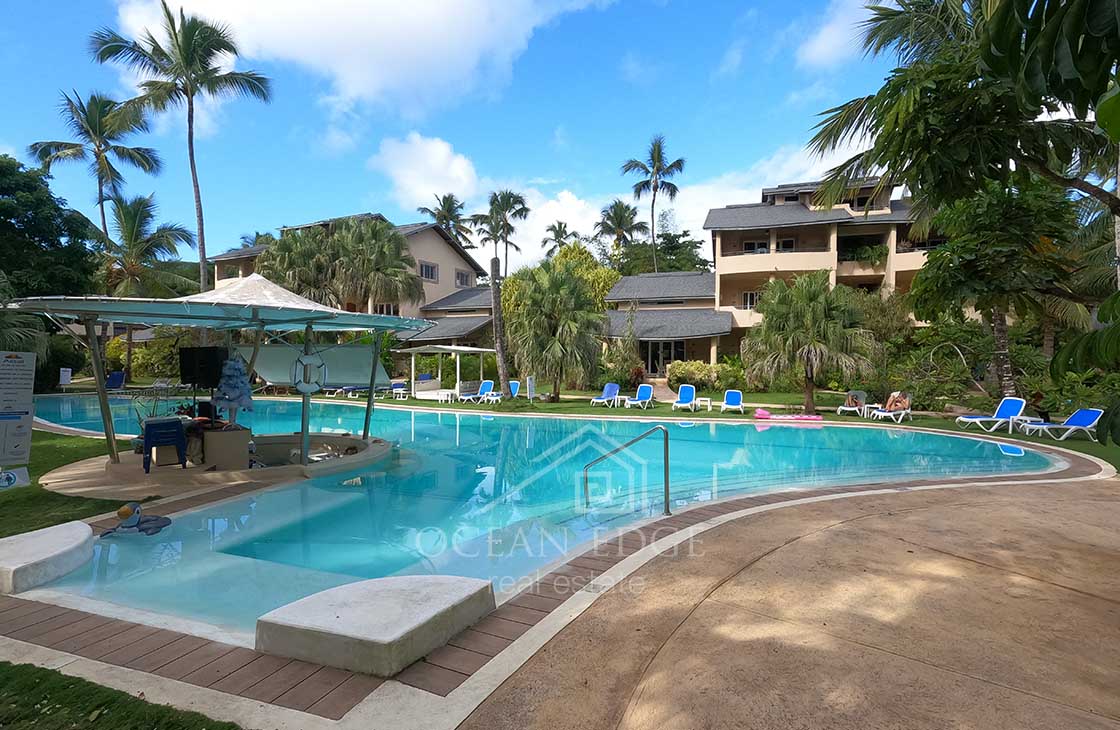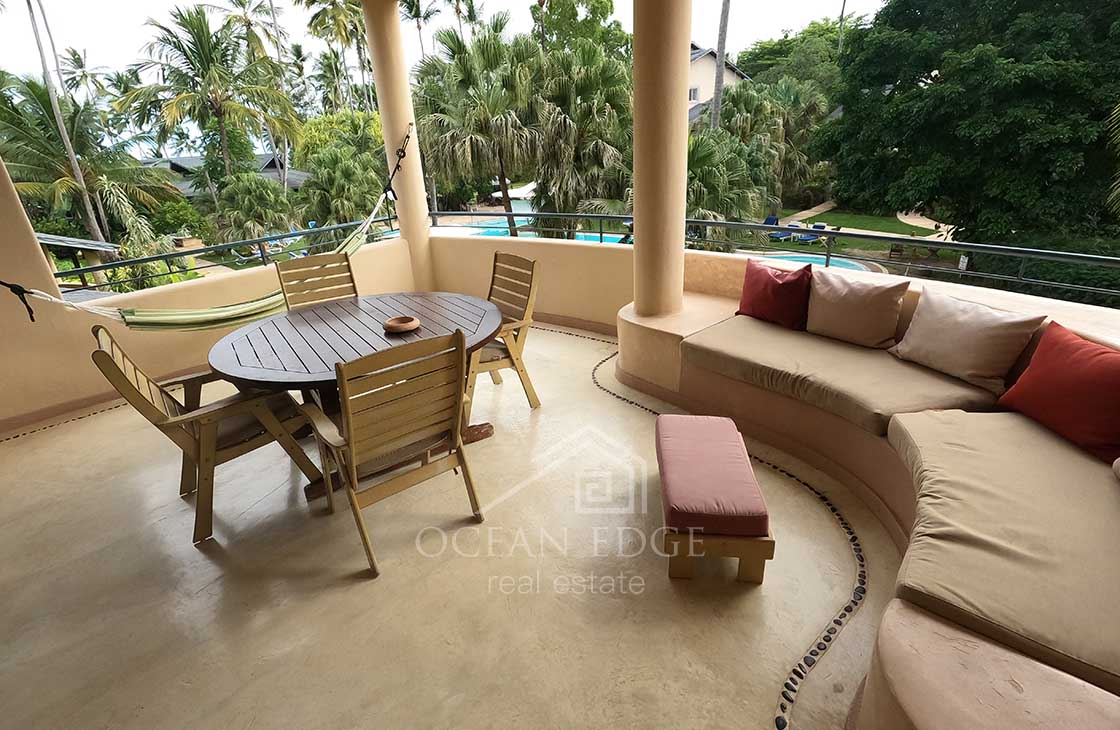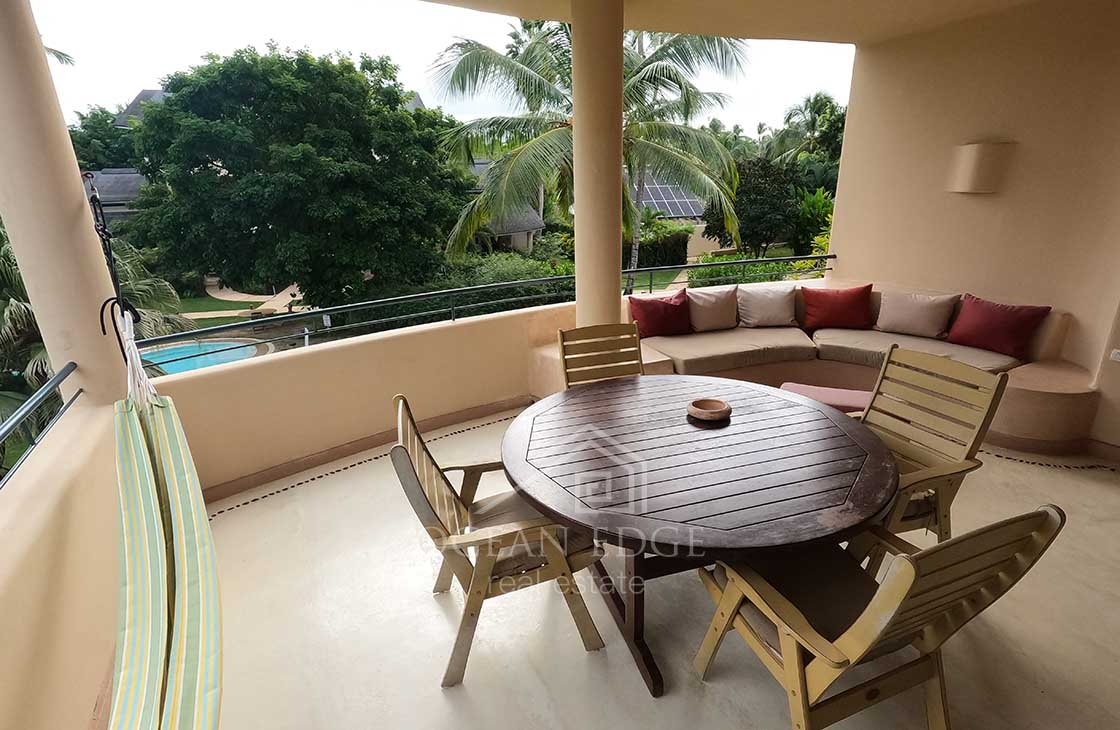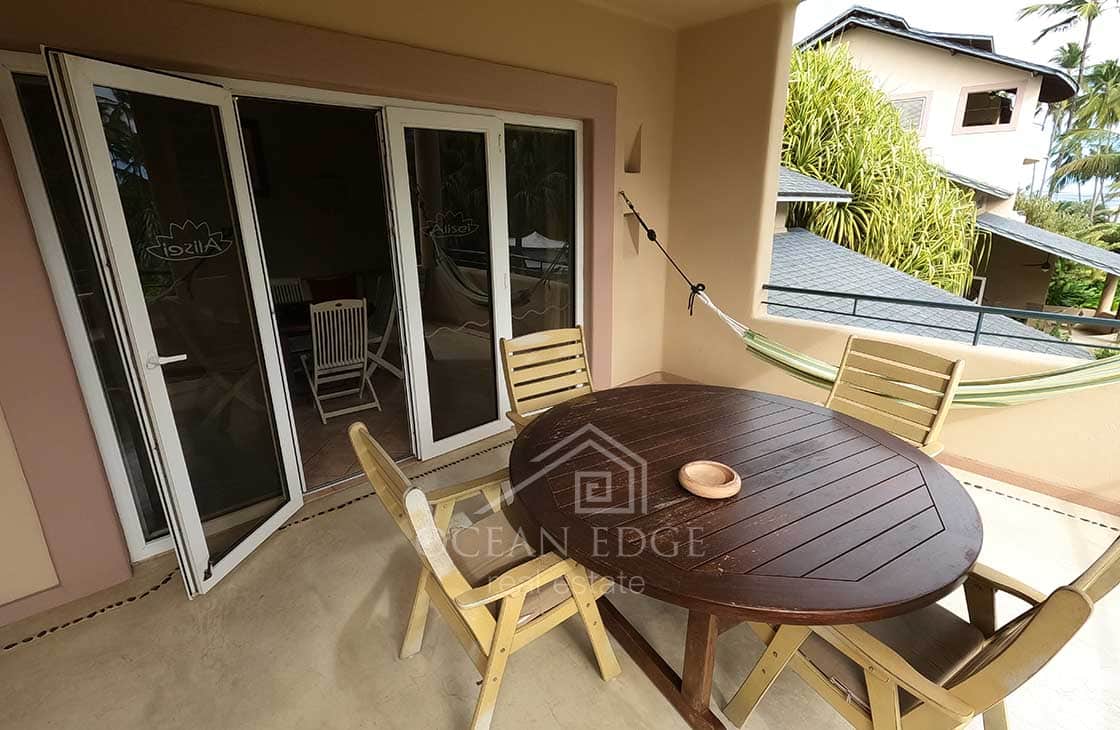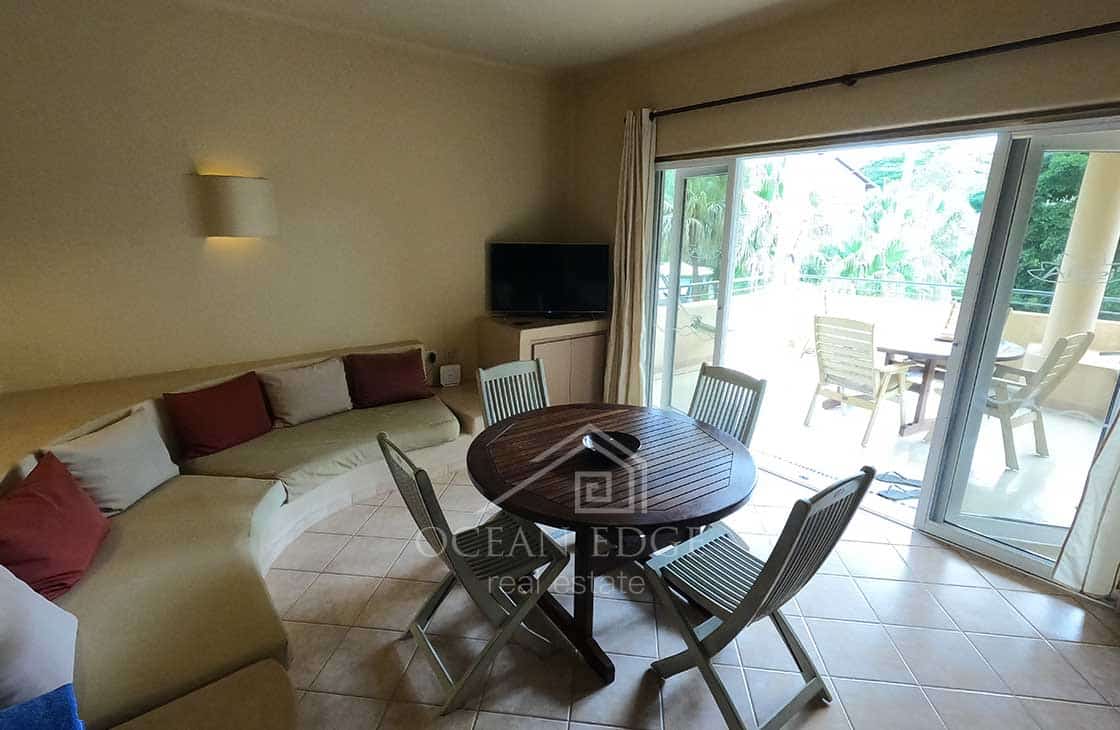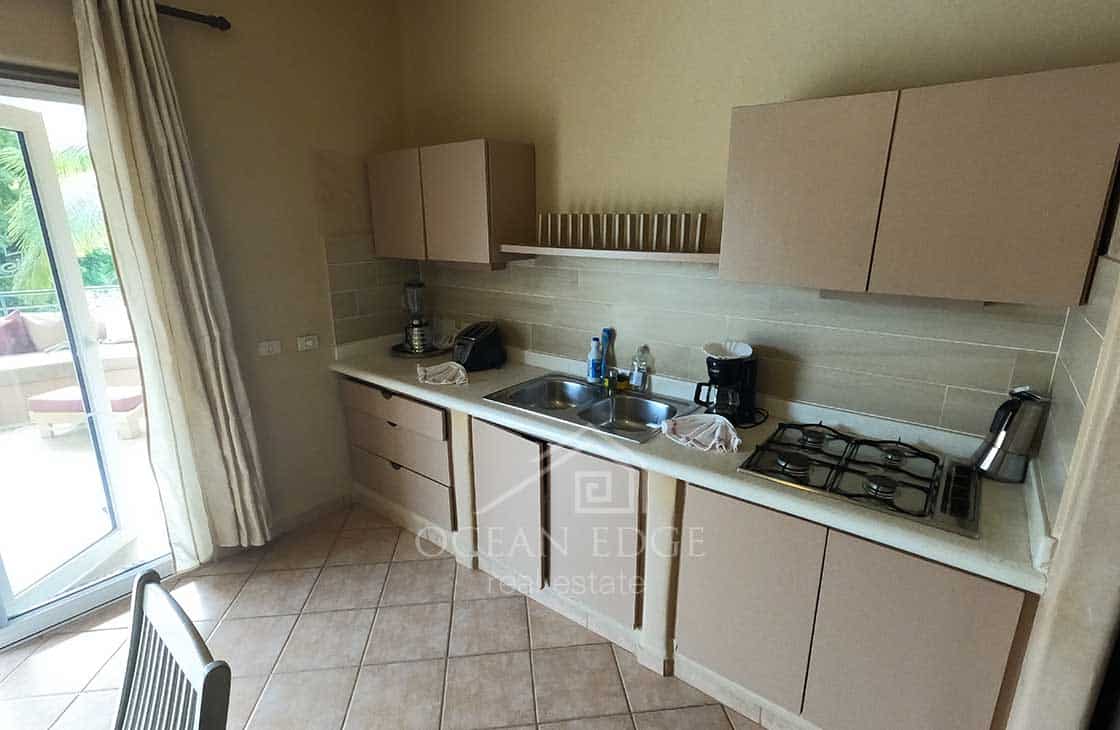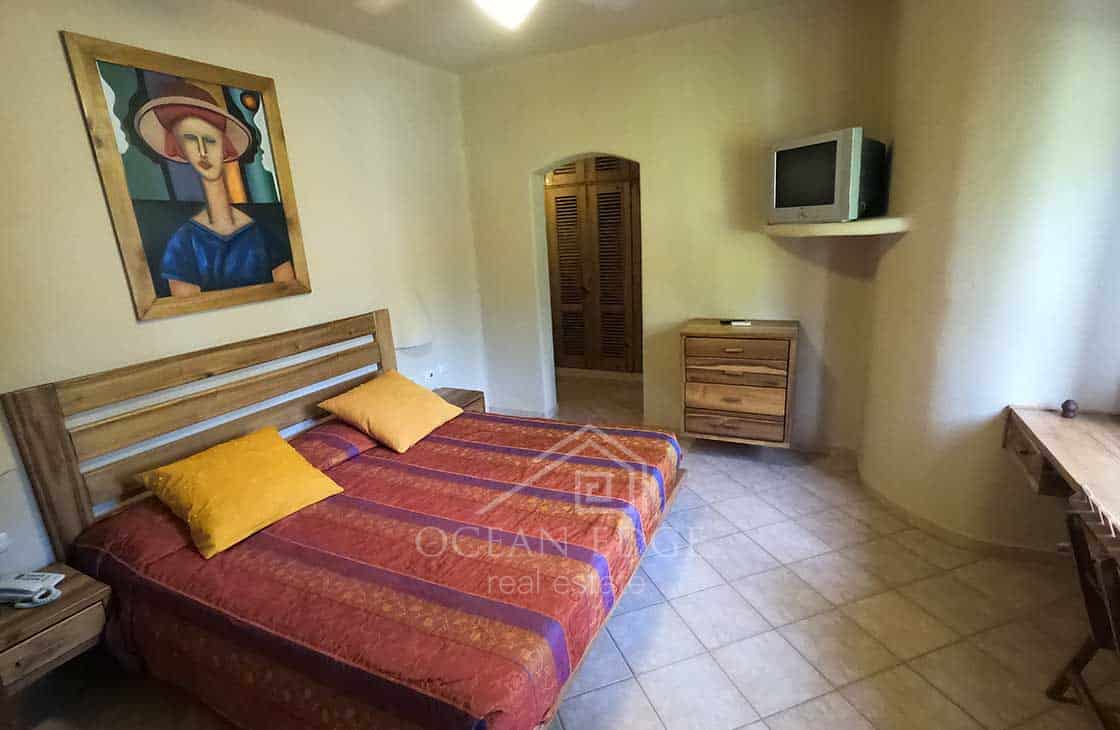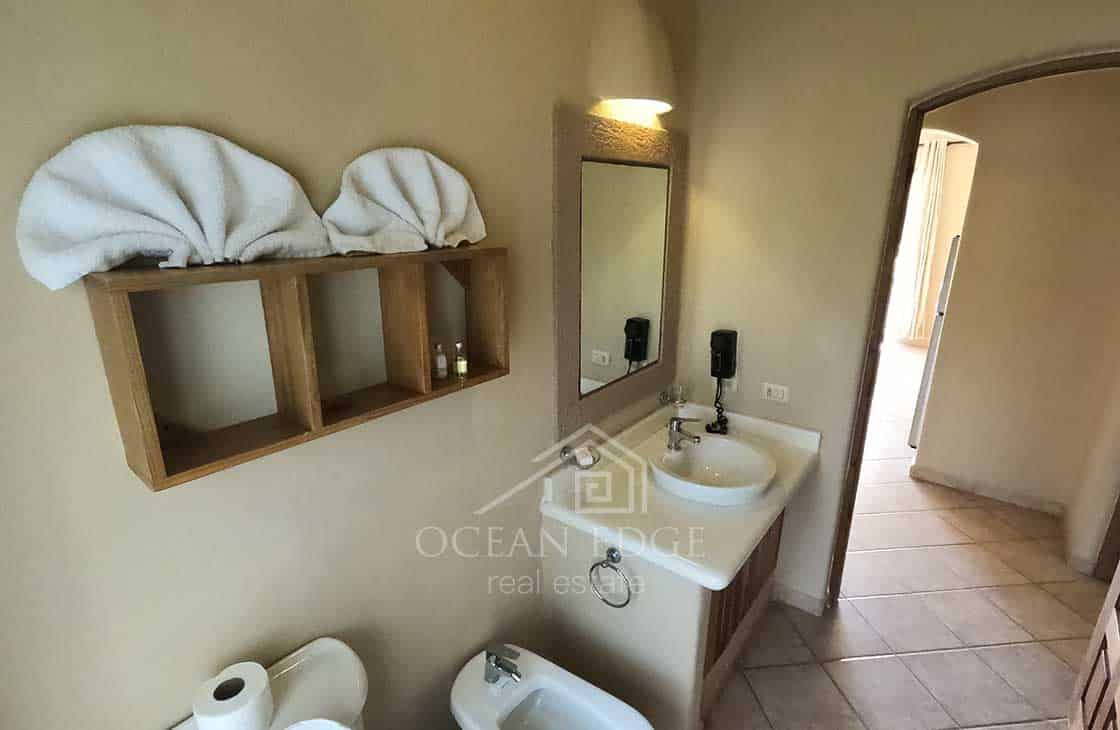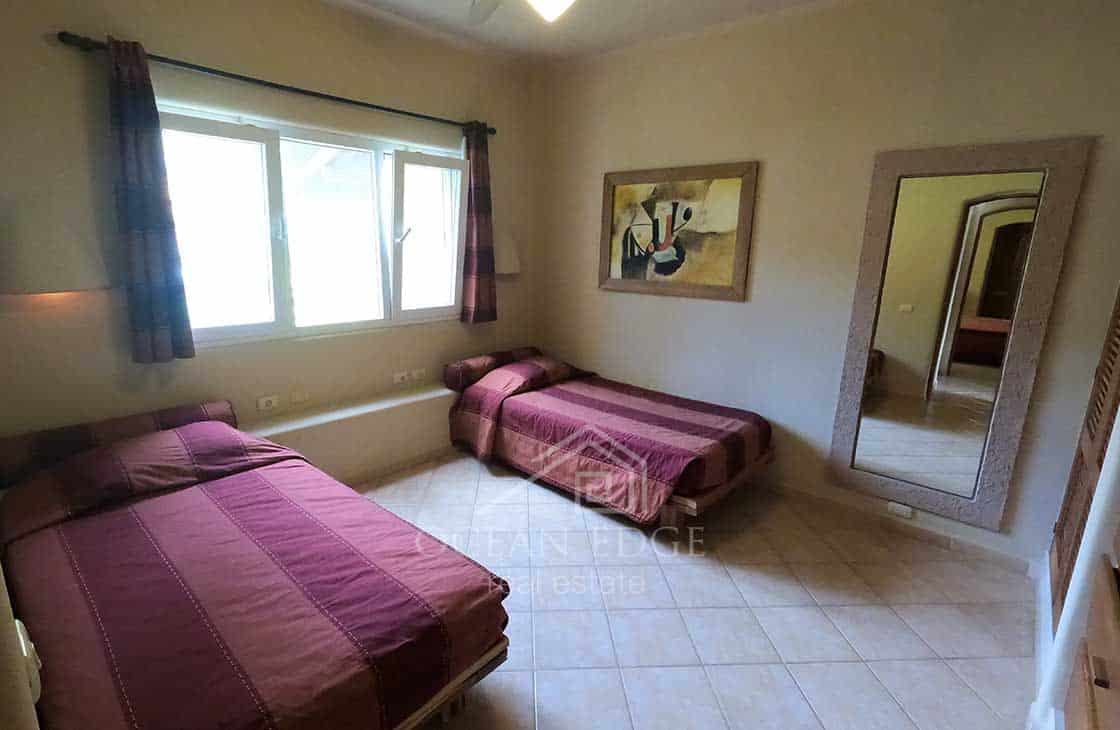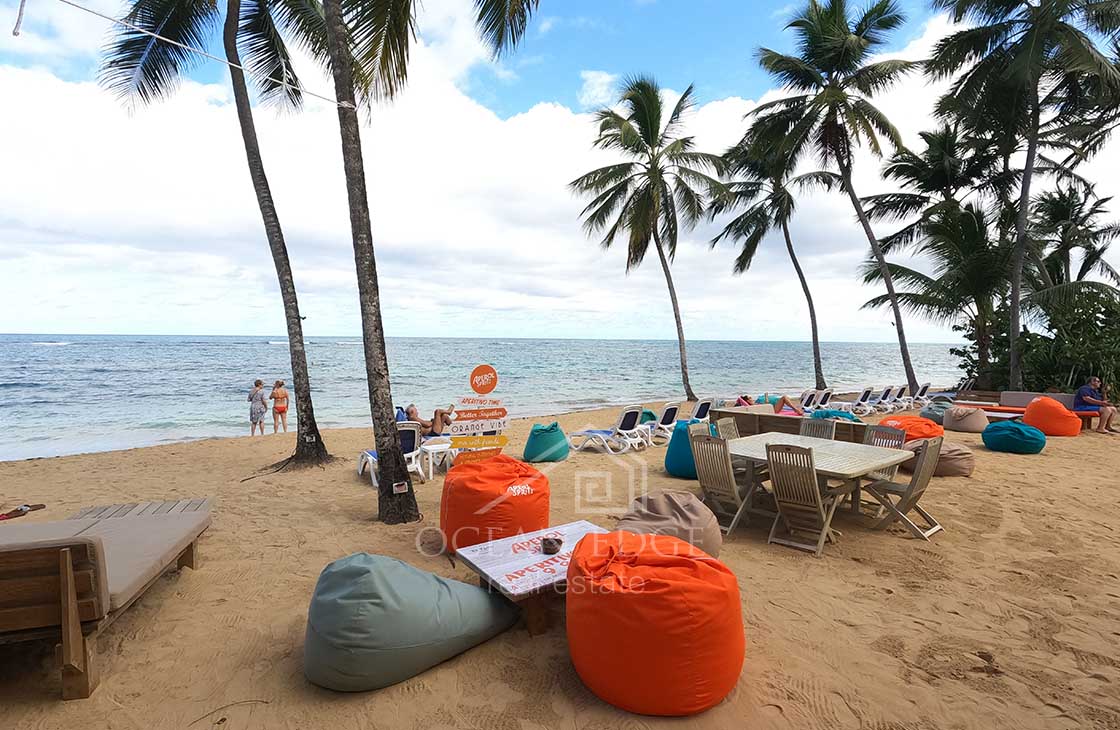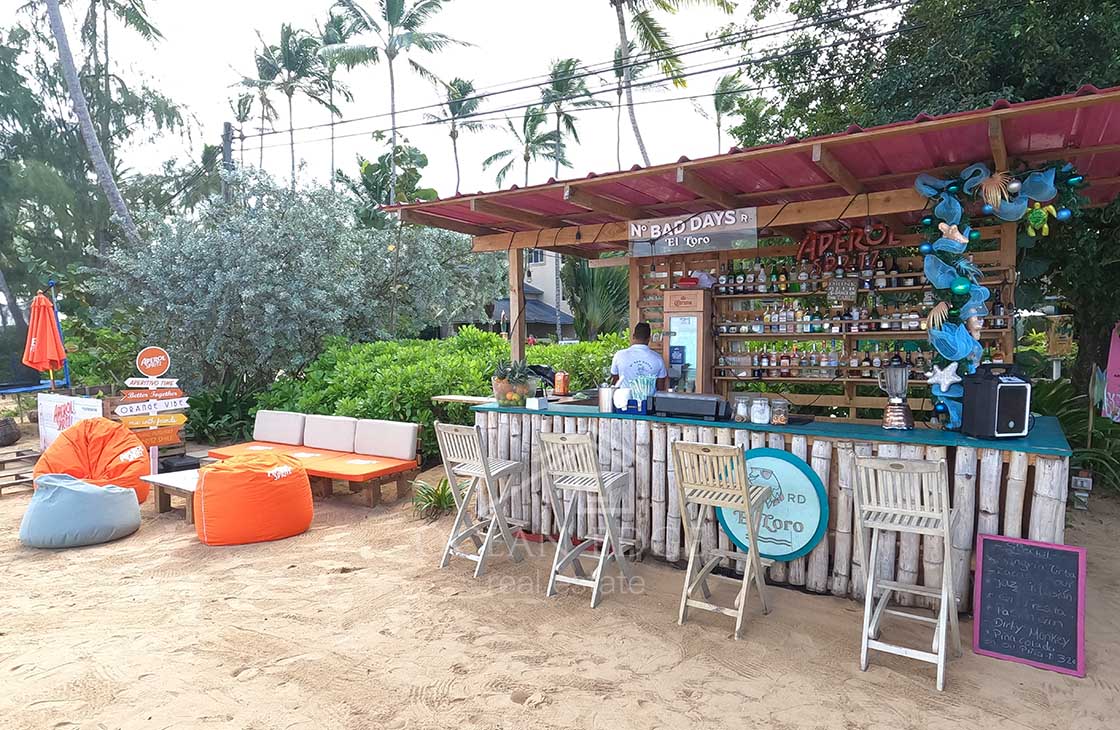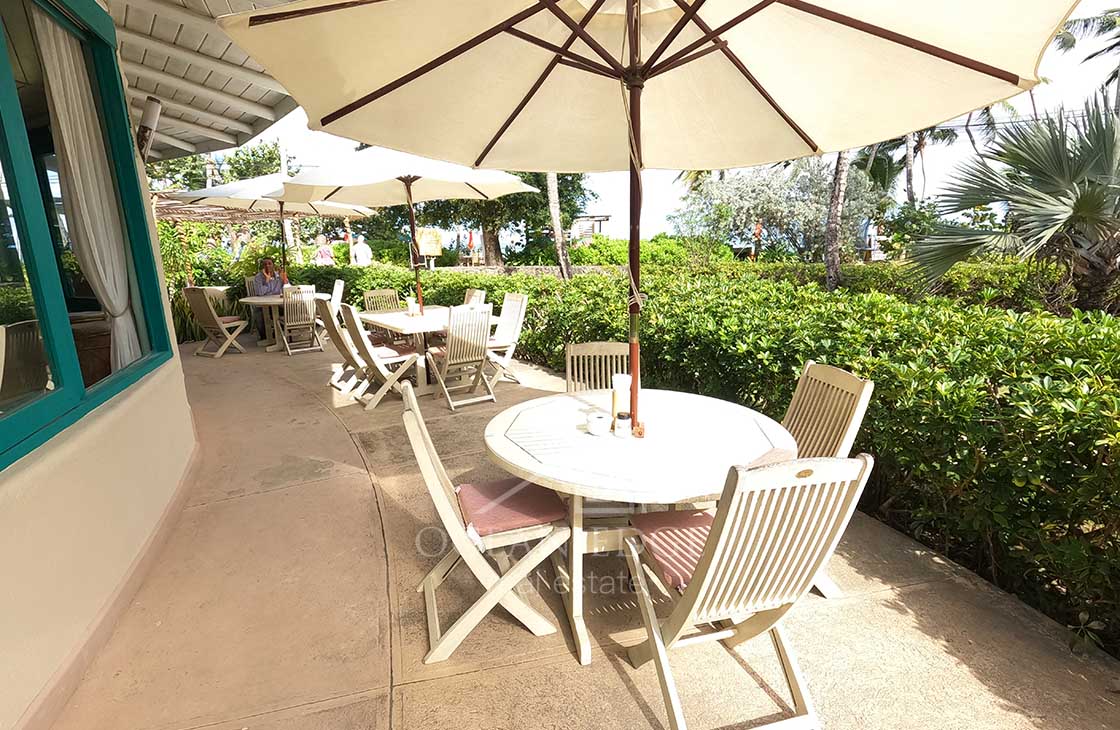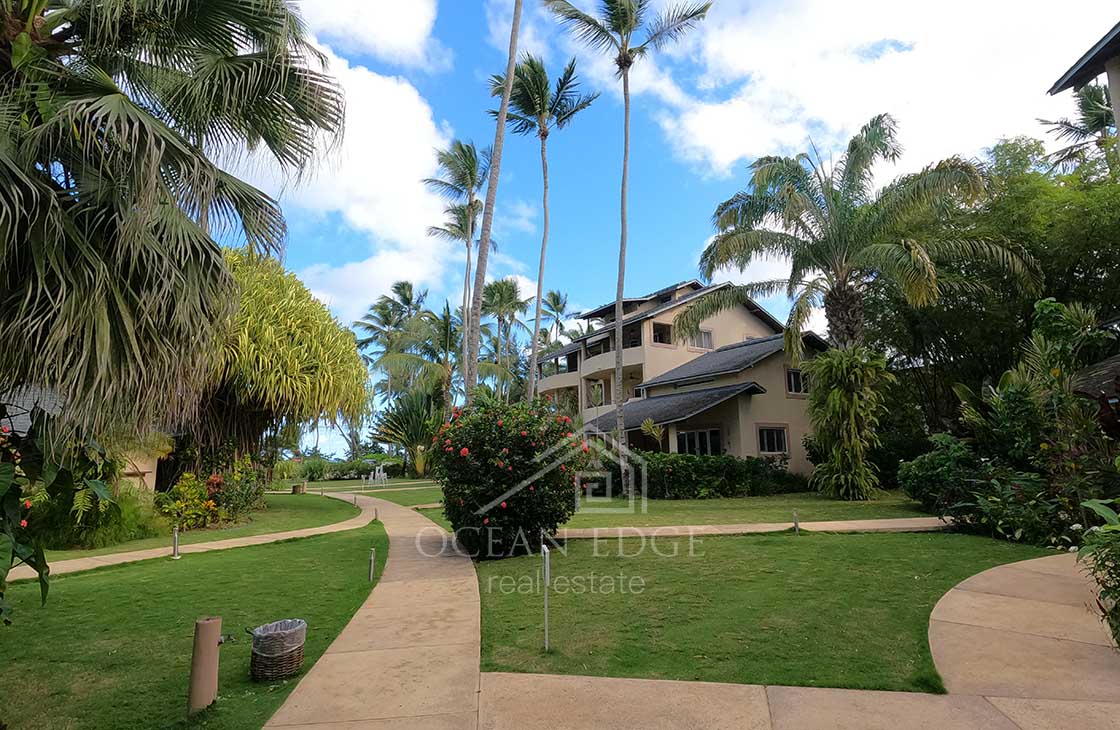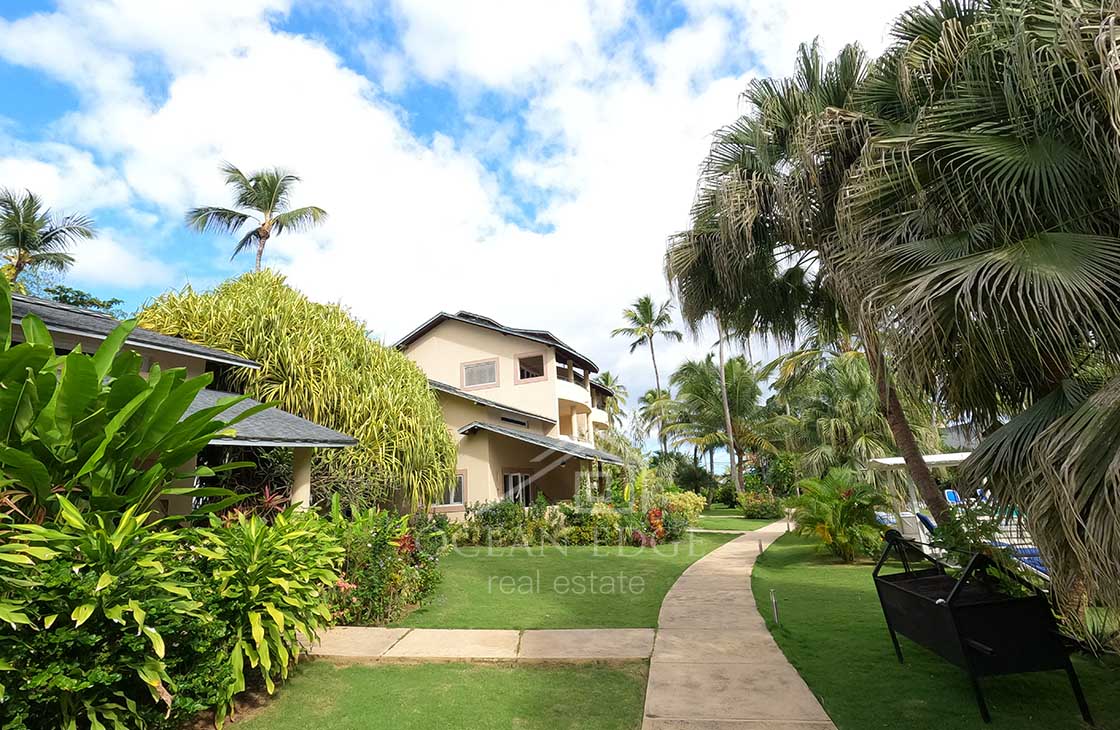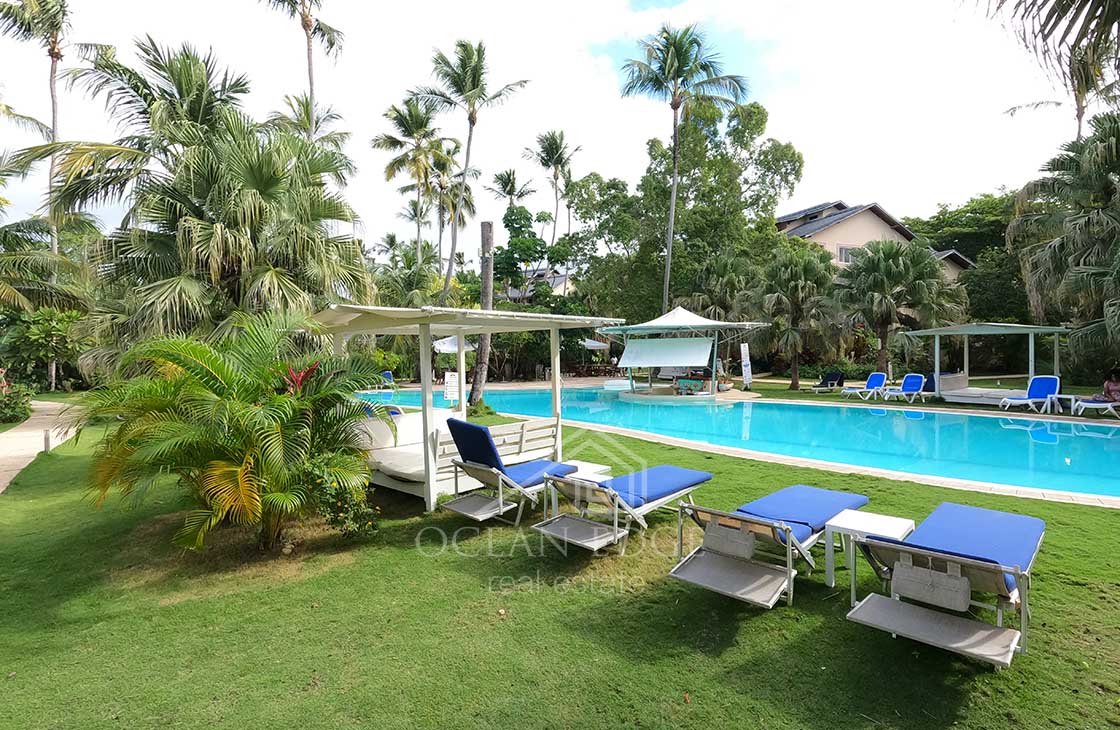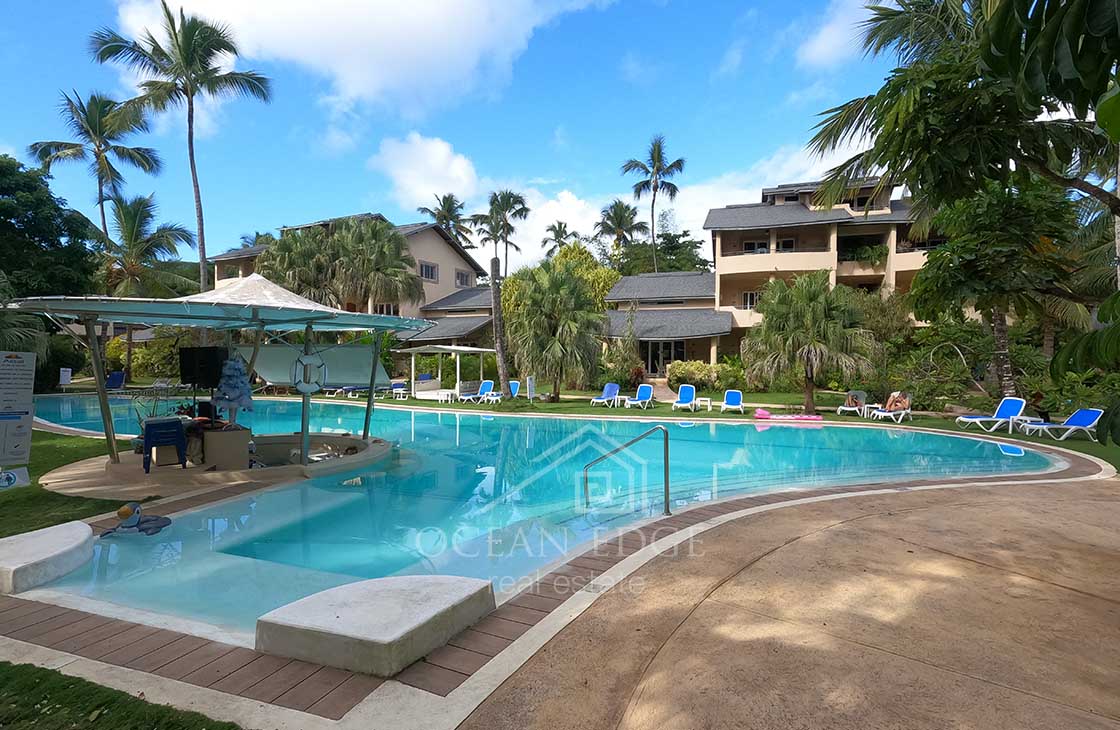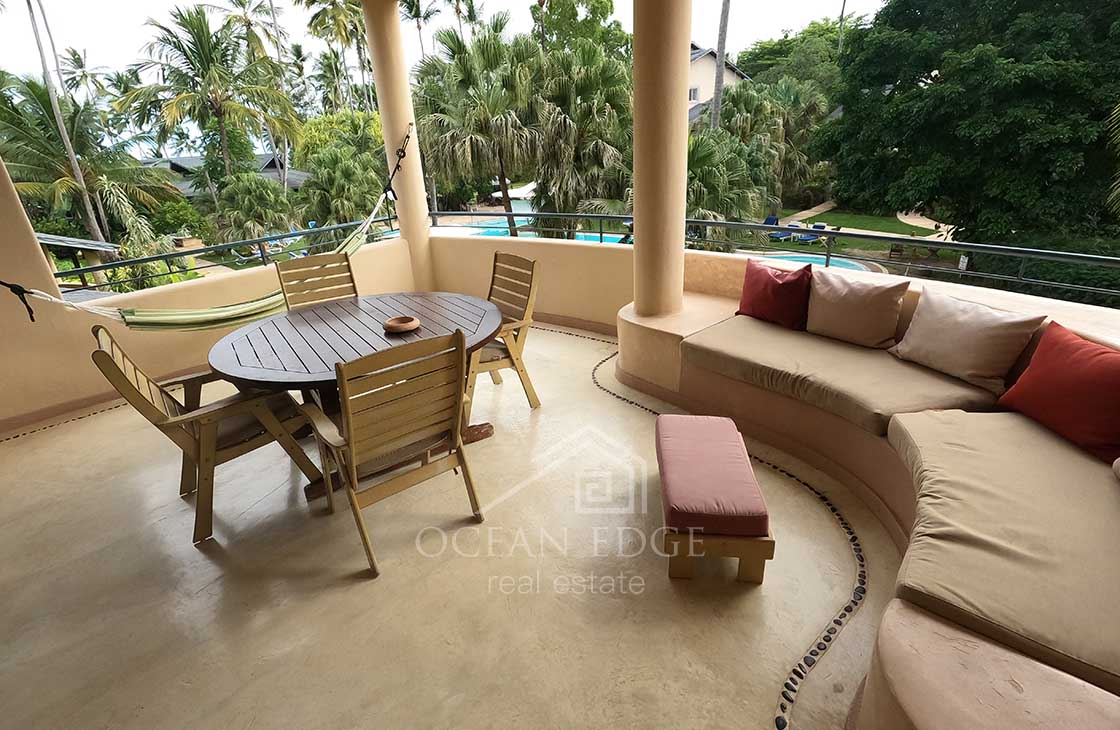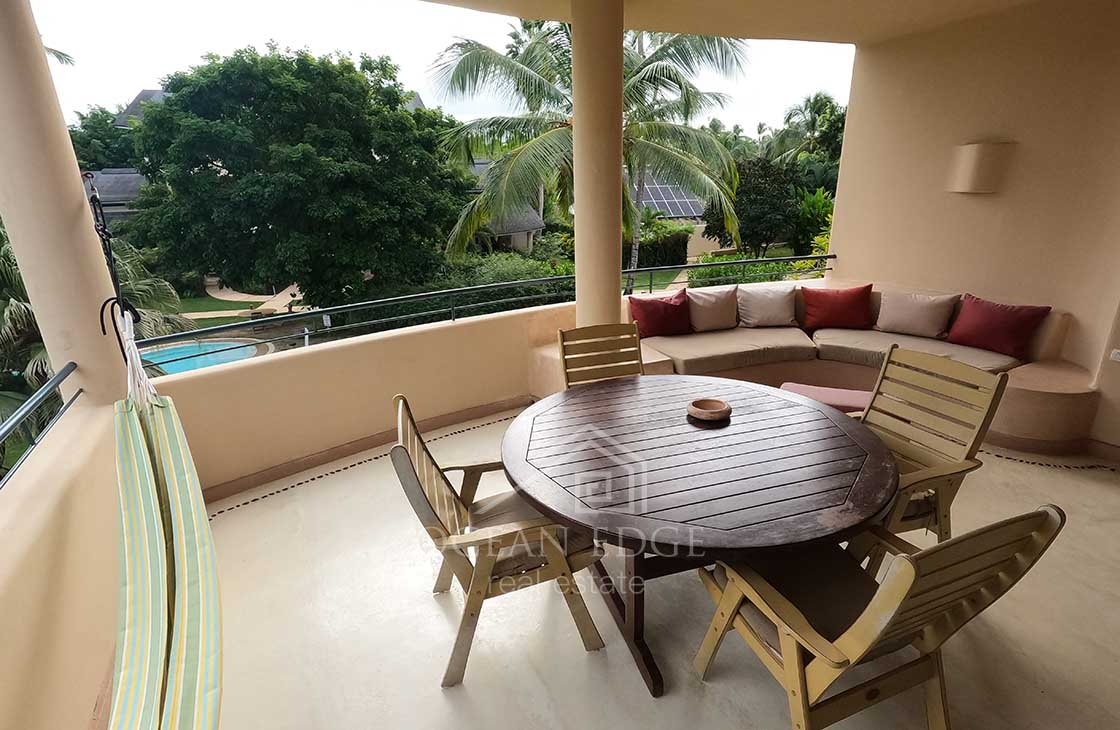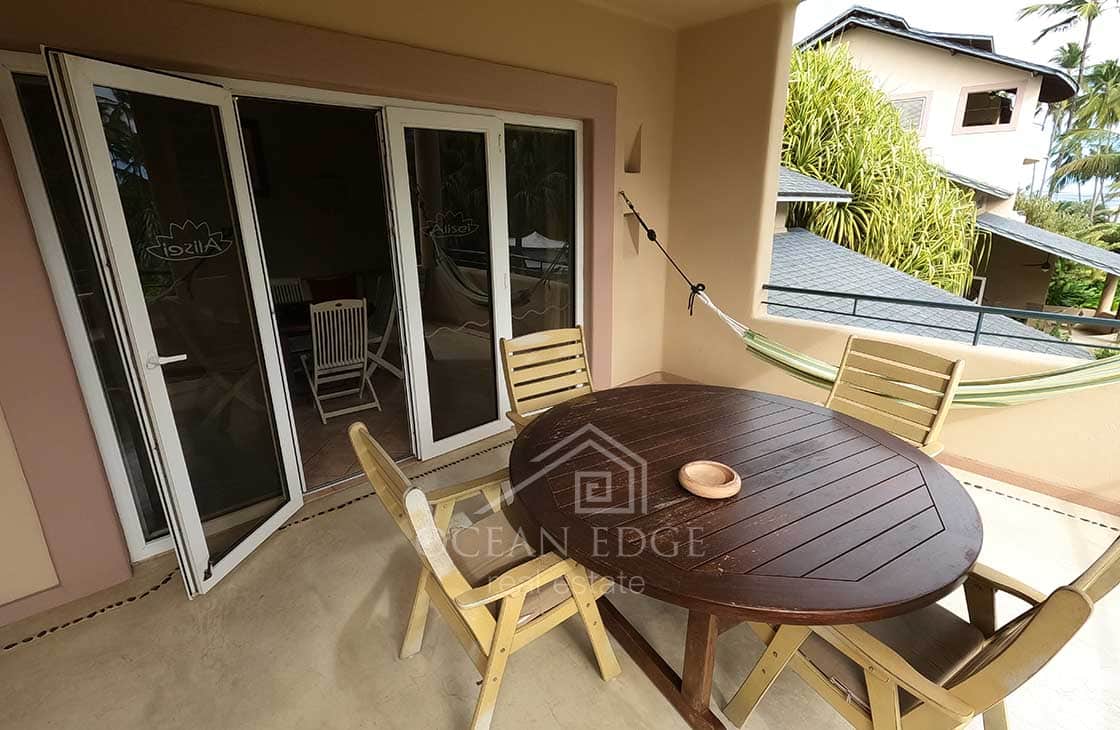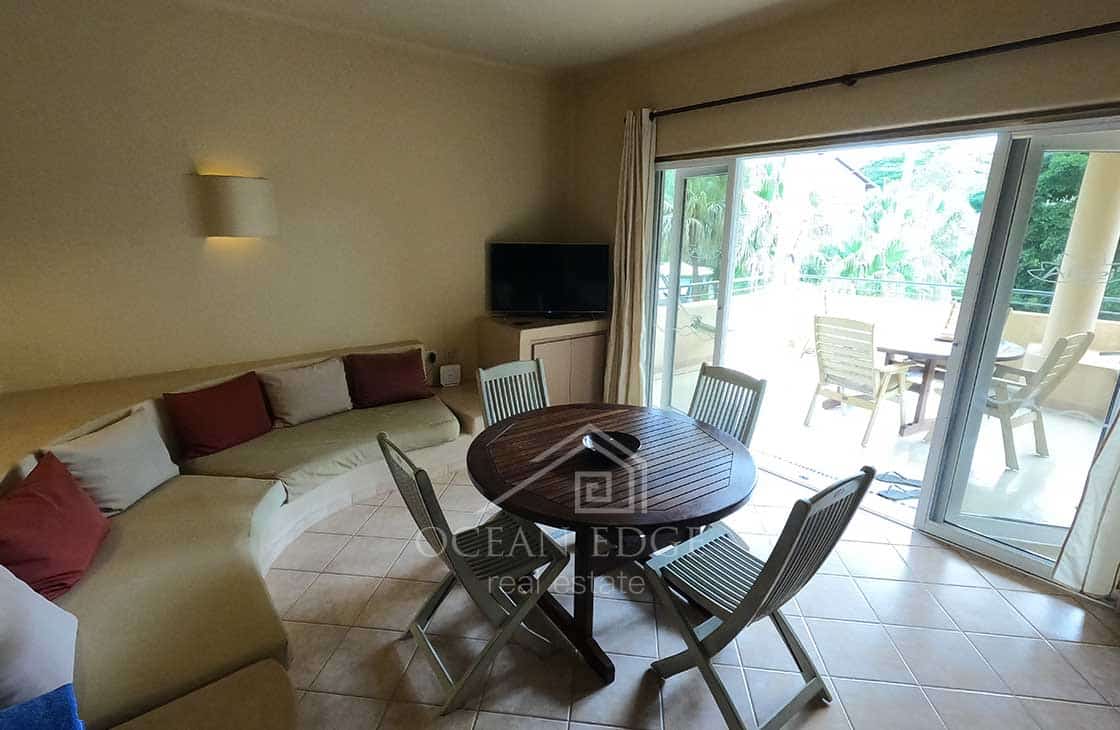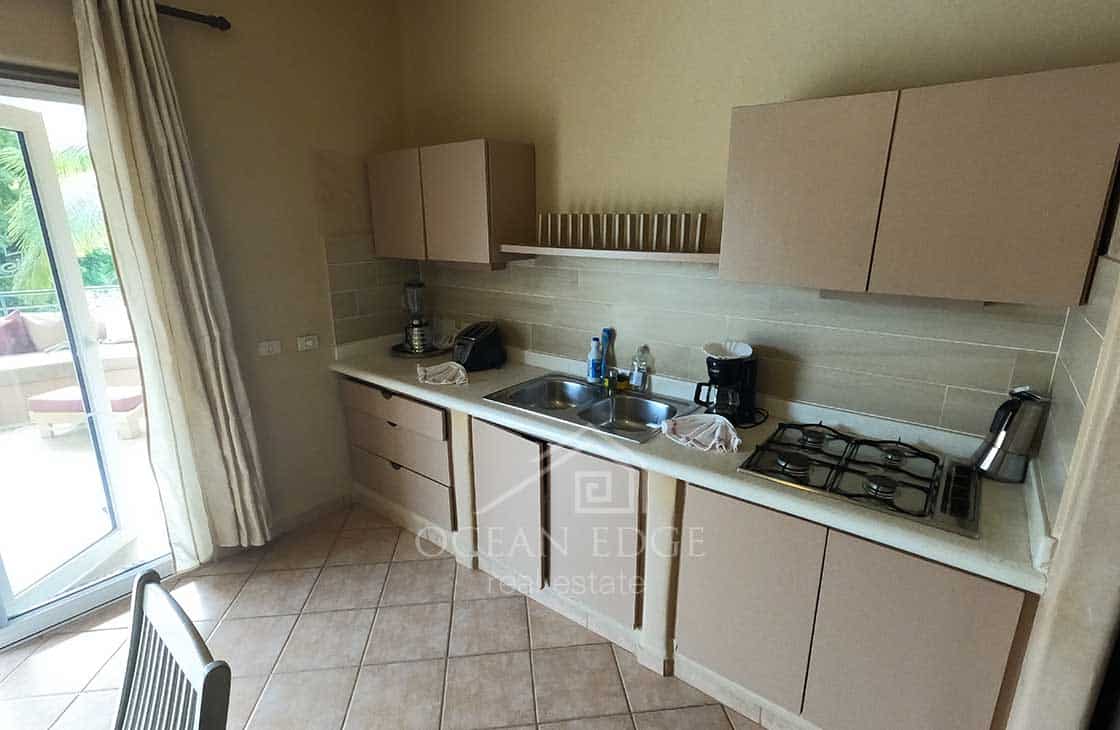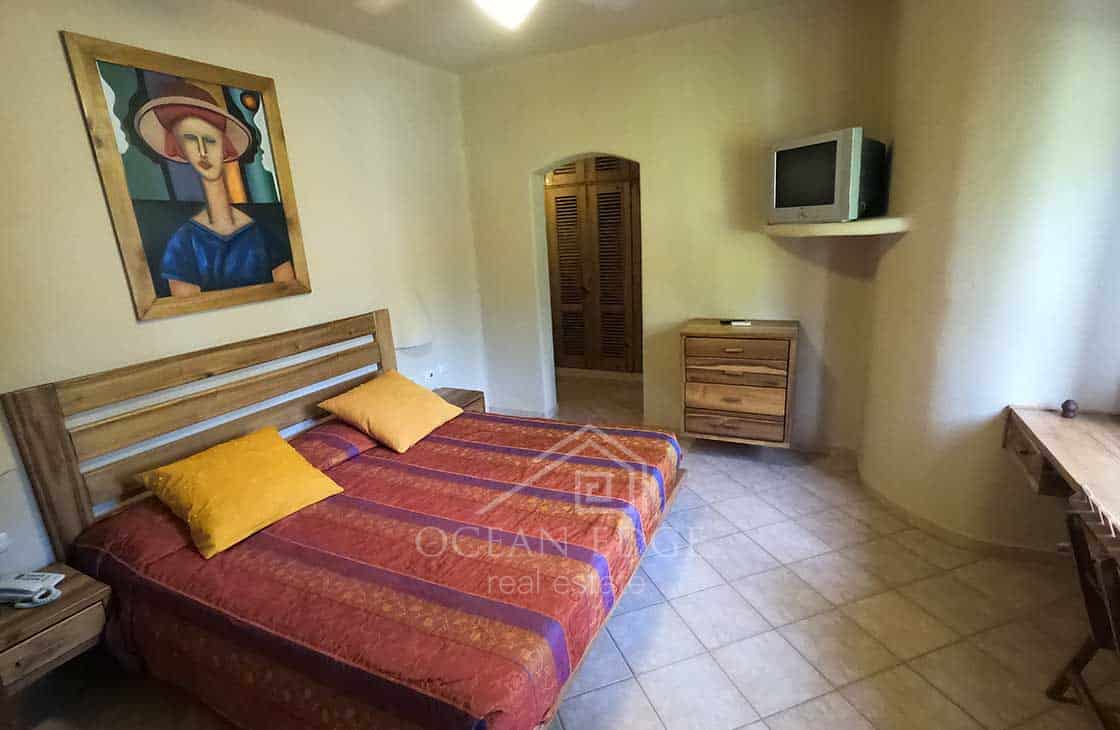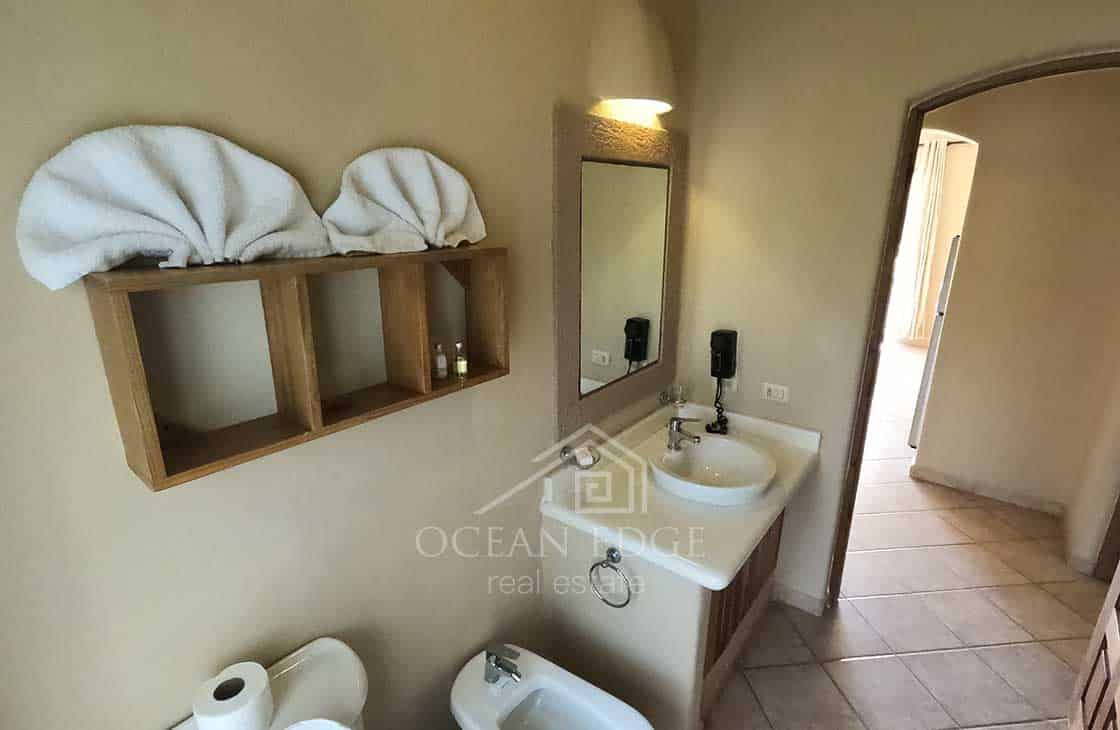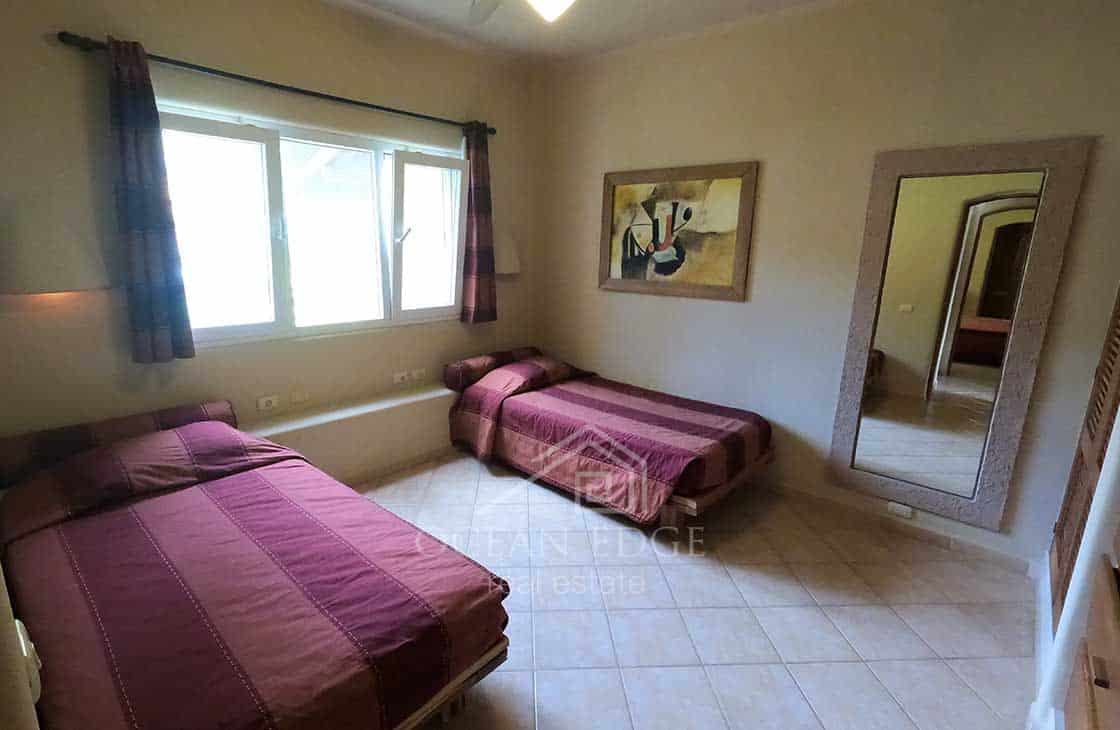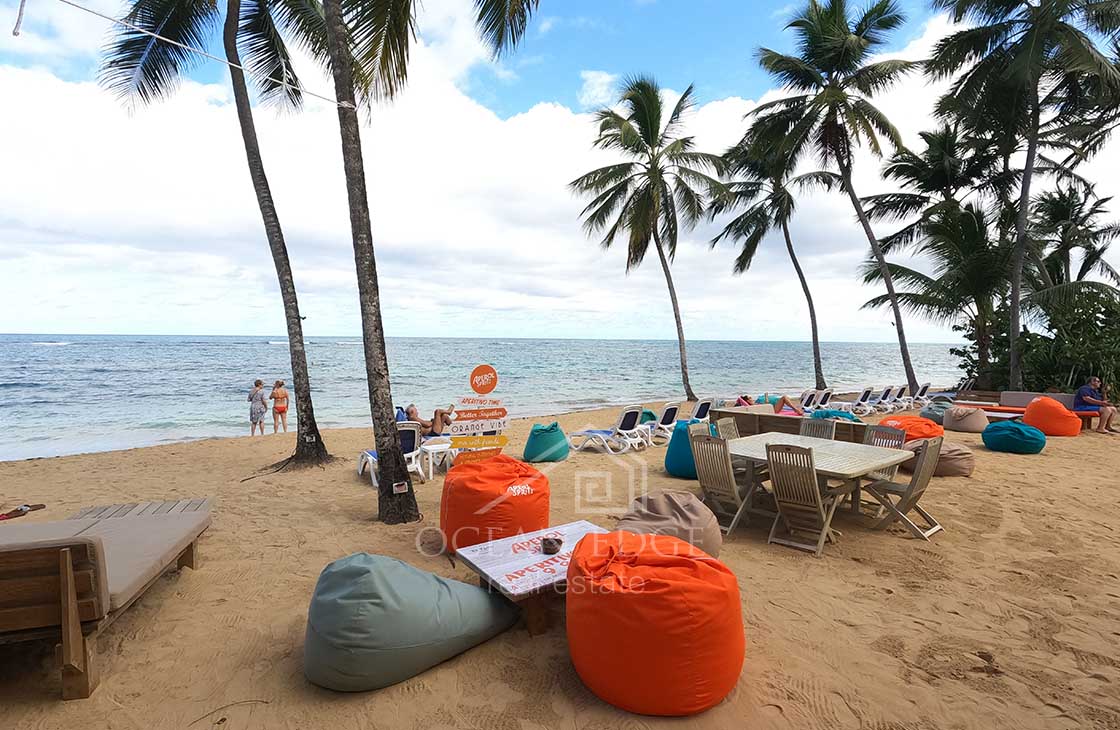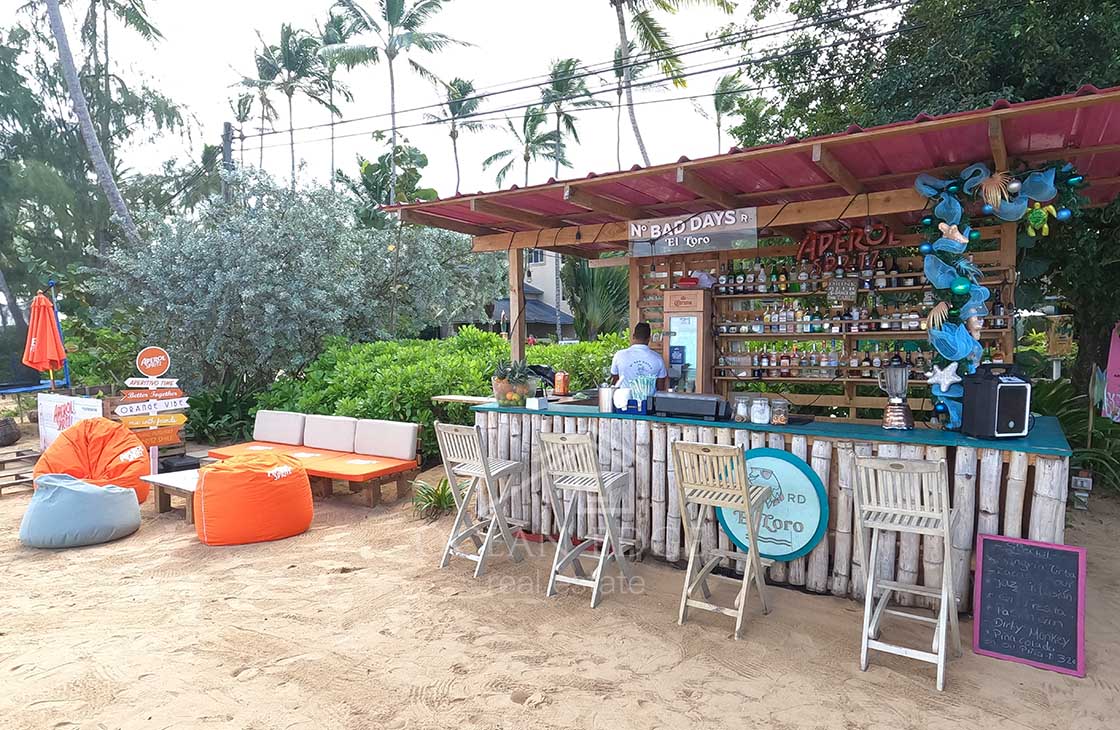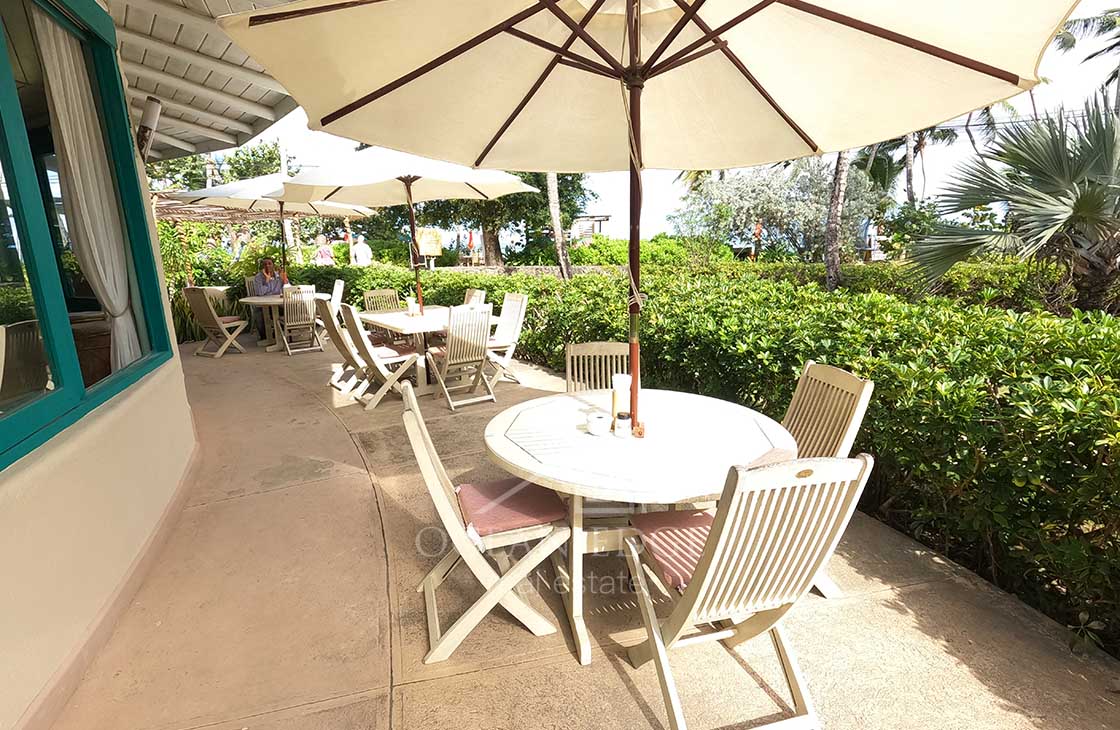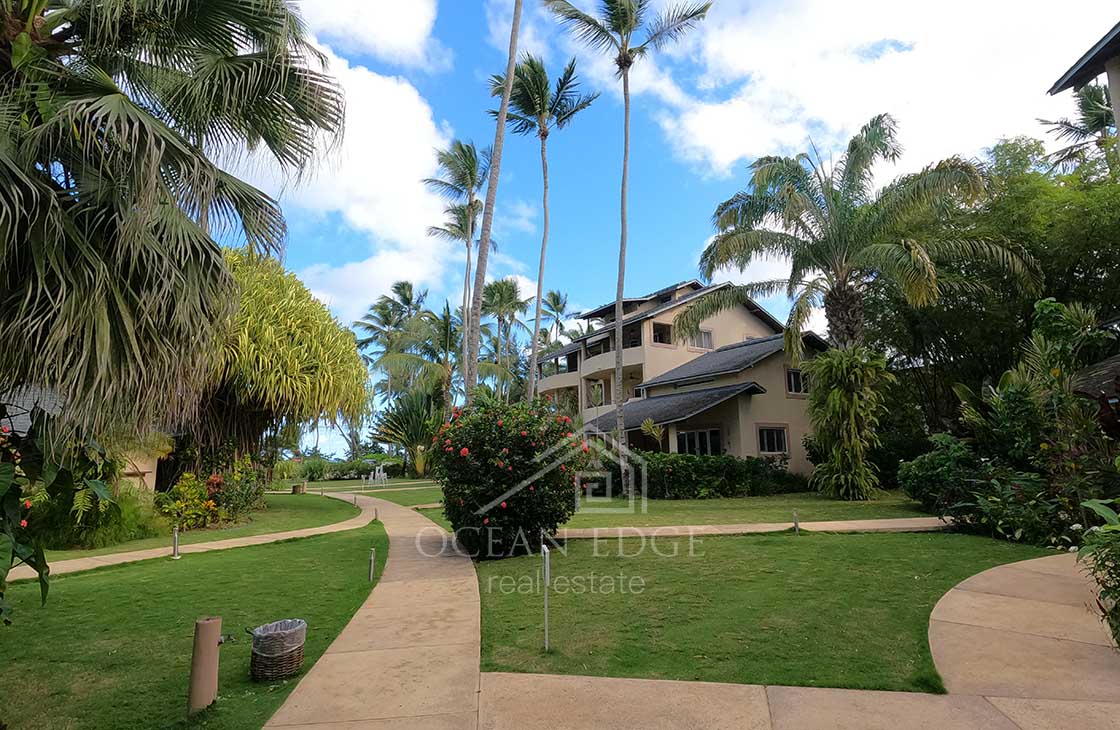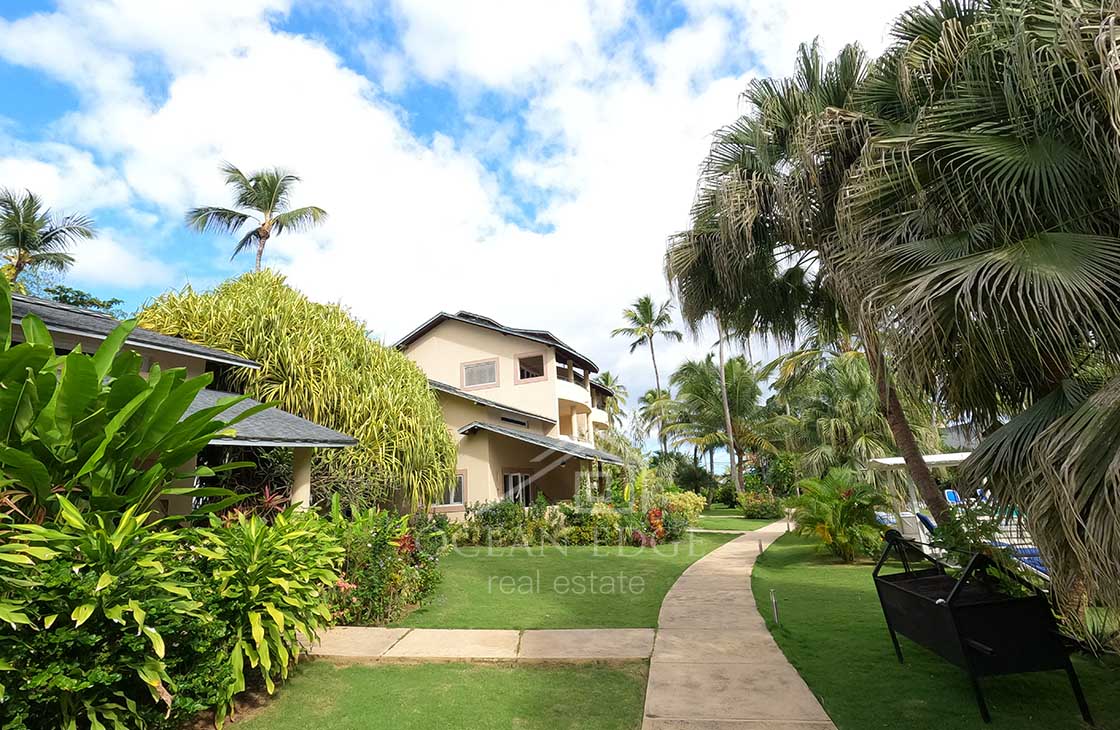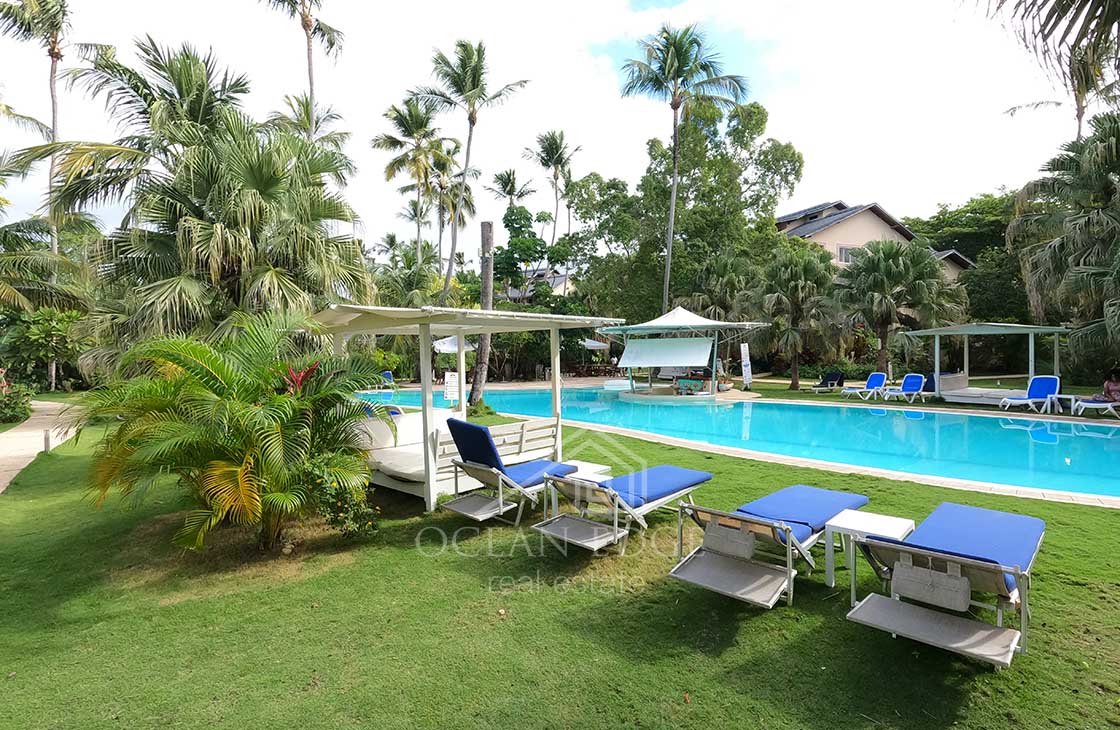 Last 2-bedroom condo for sale, fully furnished and equipped in this apart-hotel located on the beachfront of Las Ballenas Beach, in a touristic area of Las Terrenas.
The hotel offers full rental management functioning as a rental pool. The net income is redistributed every month to the owners in function of the square meters of the condo. The net income on 2-bedroom units is about US$12,000 yearly. 
Owners can keep their condo for personal use. HOA fees amount to US$3.5 per square meter monthly.
The condo features a commodious outdoor terrace with built-in sofa, dining table and hammock. It enjoys a refreshing breeze coming from the trade wins. Inside one finds a central living room including:
A kitchen fully equipped
A built-in sofa and TV corner
A dining table with 4 seats
In the back is the spacious master bedroom with air conditioning and its own ensuite bathroom.
The apart-hotel offers plenty of amenities and social areas:
Large Swimming Pool with children's pool
Spa & Wellness Center
Excellent Restaurant serving Buffet breakfast, lunch and dinner
Beach Bar with long chairs and a children playground
Reception Desk
We recommend this condo for someone looking for a secure real estate investment with consistent rental income without having to worry about anything thanks to the full property management service in-house.
Beachfront Hotel | Spa & Wellness | Beach Bar & Restaurant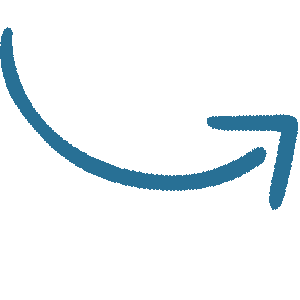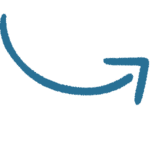 2-Bedroom condos in Beachfront Apart-Hotel