Hey you? I am addressing to you my dear friend. Aren't you tired to live in a stressful world to earn a living that you are not able to enjoy because of a lack of time and freedom?
Don't you deserve happiness, self fulfilment, and to simply wake up every day with a good feeling and the smile on your face?
Let me tell you more about the expats who decided to take a new turn in their life, change their lifestyle radically to find happiness and new life projects. 
Lifestyle
The beach town of Las Terrenas has welcomed many expats over the last 30 years. First it was mainly retired people setting up under the coconut trees. Today with better infrastructures, las Terrenas is a fitting destination for all types of expats in search for a different lifestyle.
Younger people are coming to Las Terrenas to open new businesses or to work remotely.
Couples with young children are also taking the decision to raise their child in a different way, more connected to nature and people, away from the city.
And the best part of it, you don't need to be rich to do so! Did you know that a monthly budget starting from 1,000 USD is enough to live comfortably in Las Terrenas?
Below is a breakdown of the monthly expenses in USD for one person:
Long term rental apartment 400
Groceries + Restaurants 400
Activities 100
Gasoline 40
Phone and Internet 30
Gas and Electricity 30
Total Expenses: 1,000 USD
Apartment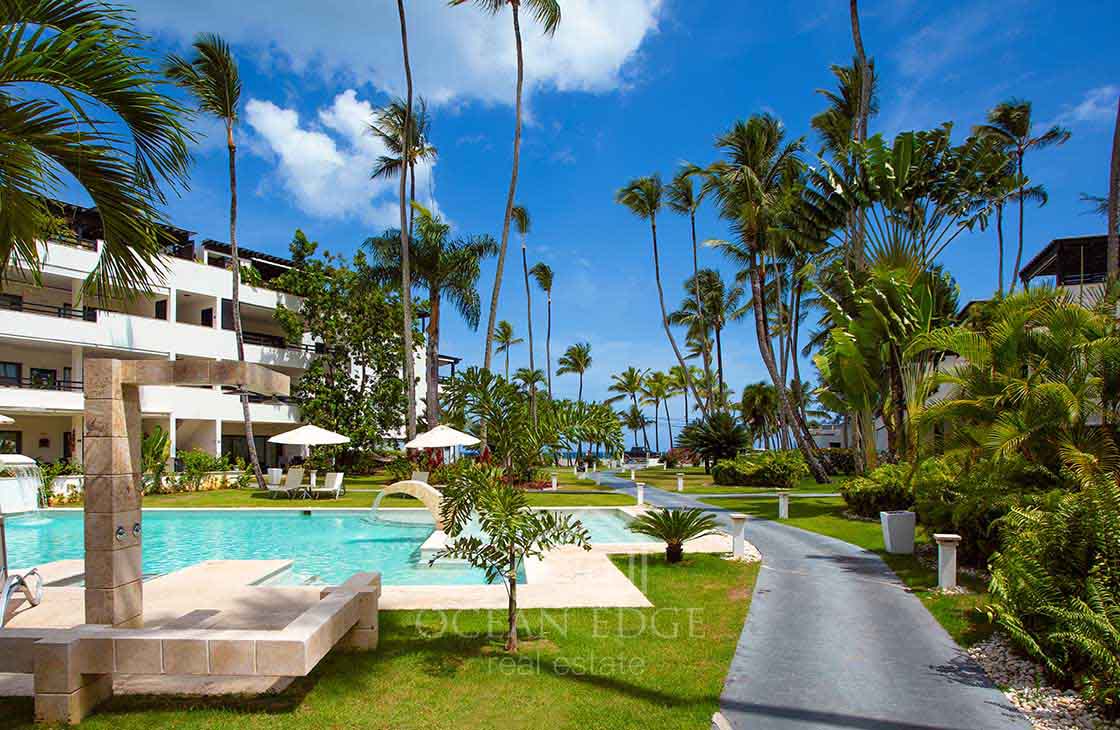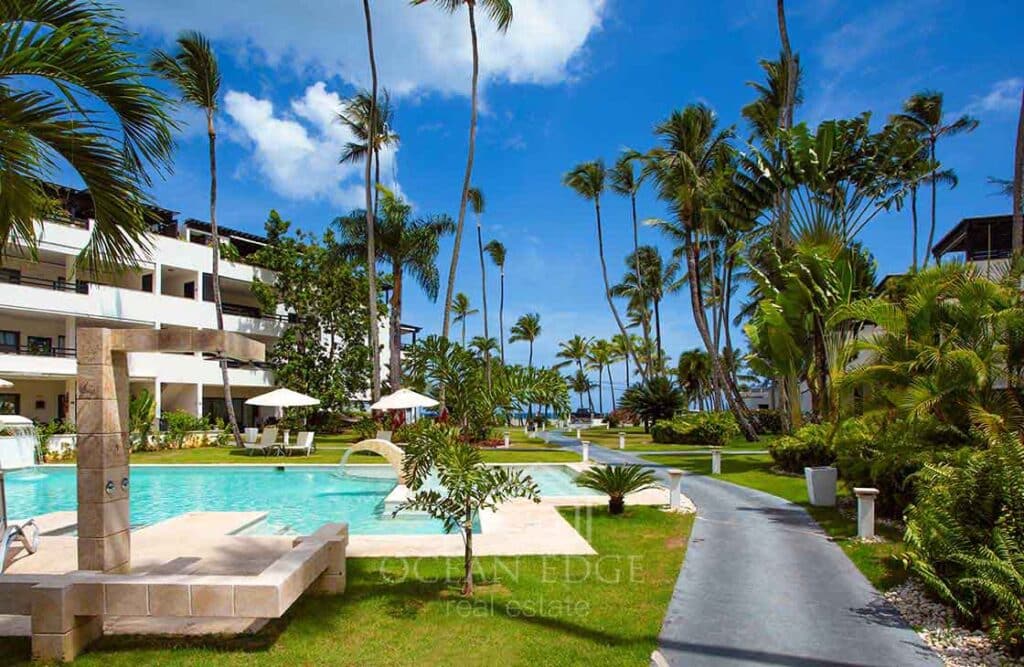 The rental rates for a long stay (6 months or more) for a 1-bedroom apartment located at a walking distance to the beach starts from 500 USD monthly. 
If you don't mind living a little further away from the tourism area, in the center of the village it is possible to find nice apartments starting from 300 USD monthly.
Click here to Discover all the condos for sale in Las Terrenas
Gasoline
If you are going to stay at least a few months in Las Terrenas then it's useful to have your own transport means! You can purchase a motorbike or a scooter for less than 400 USD and resell it for about the same price when you leave the Dominican Republic. Your gasoline expenses should not exceed 1.50 USD per day. The casual repairs and maintenance are usually between 5 USD and 10 USD.
Groceries
There are 2 large supermarkets in Las Terrenas: 
Super Lindo

selling French and European imported products

Super Pola

selling Dominican and US imported food
In addition to the supermarkets you will find plenty of smaller grocery stores selling fresh vegetables and fruits and all the basic products and food. Plus it is a nice way to give back to the locals!
The weekly budget for groceries for one person is 50 USD. Obviously that is if you are not too heavy on Champagne and Lobster!
Restaurants
There are 2 categories of restaurants in Las Terrenas. The restaurants located along the beach are usually more touristic and thus more expensive. The price for a full dinner with a glass of wine is about 20 USD per person in these restaurants. 
For lunch many of these restaurants offer a day's special for less than 10 USD.
Walking a couple of minutes towards the village center, you will find plenty of local restaurants serving typical Dominican specialties. The price is about 5 USD. We bet you will love it!
Activities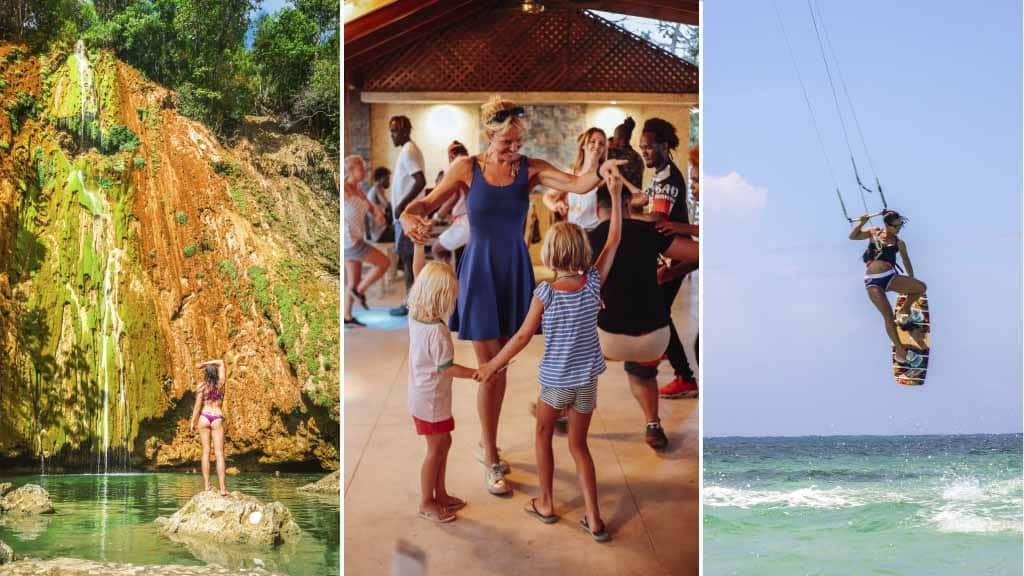 Many activities like running on the beach, swimming in the warm ocean or surfing, snorkeling obviously are free! 
If you like to visit around Las Terrenas or go on excursions like kayaking between the mangroves and rivers, or hiking El Limón waterfall on a horseback, you will need to add an extra 30-40 USD per excursion.
Click here to Discover the Best Activities to do in Las Terrenas
Phone and Internet
The Dominican chip costs 2 USD. For 20 USD monthly you can have unlimited mobile data.
WIFI is commonly included in your rental fee with fiber optic or high speed internet available depending on the contract and area.
Electricity and Gas
The electricity bill in DR benefits of a discount when you consume less than 200kw monthly. Basically if you don't abuse of air conditioning you won't pass that limit and your bill will remain around 20 USD per month.
Hot water and the kitchen stove usually work on gas. A full tank of Gas costs about 20 USD and will last for at least 2 or 3 months.
Purchase a small apartment next to the beach?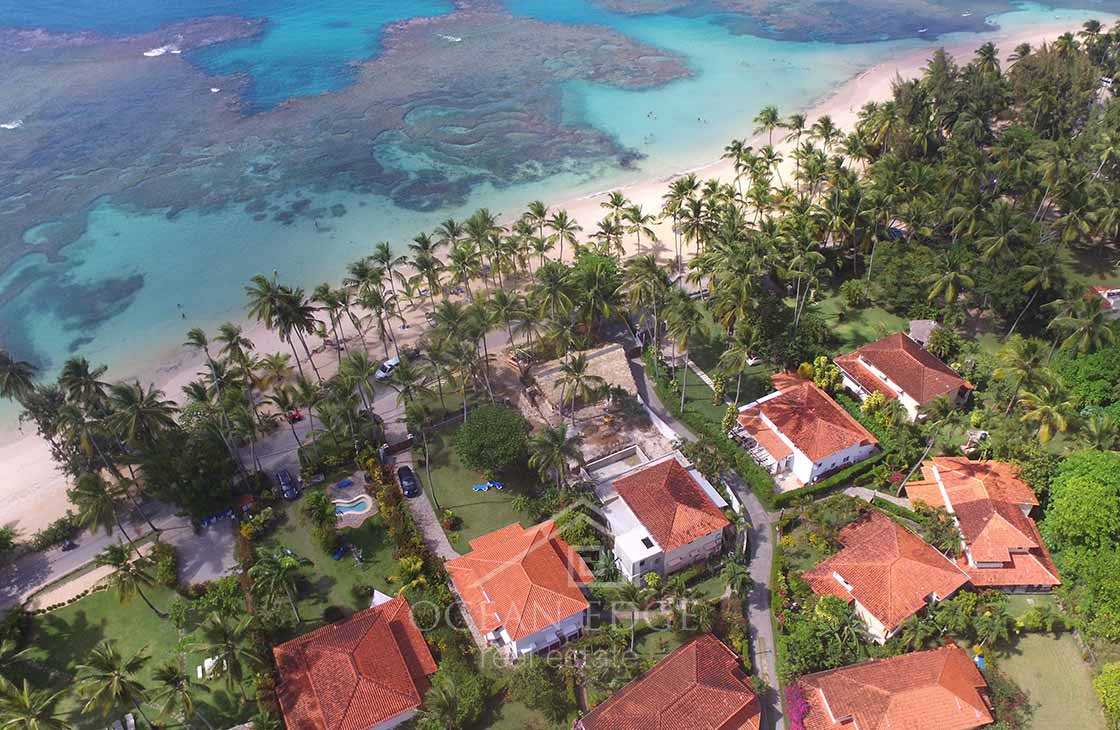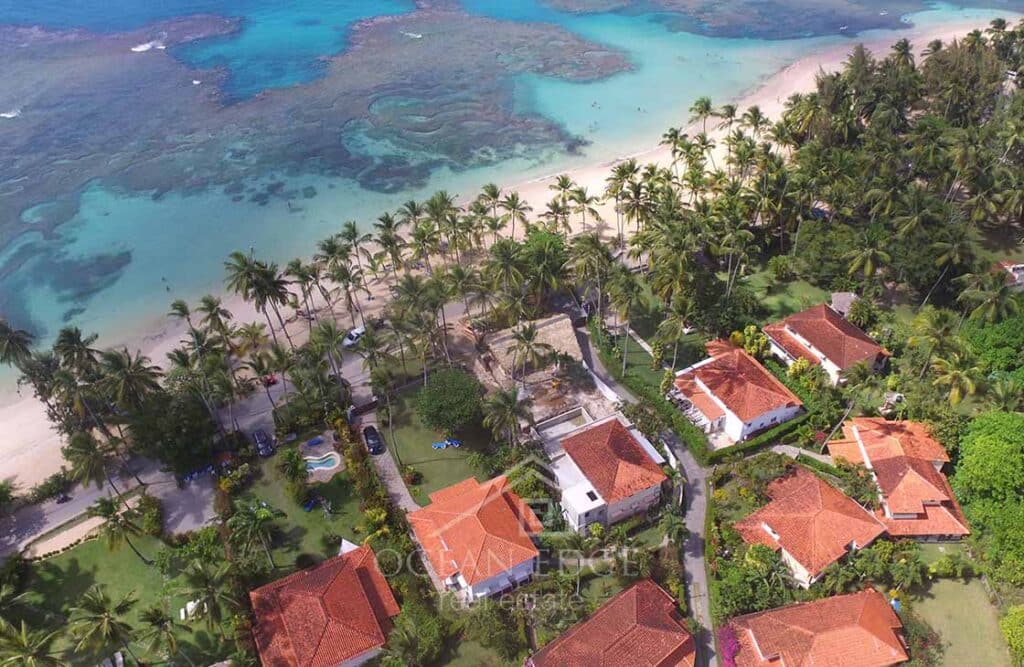 If you have some savings or access to financing, why not invest in real estate?

You can find nice 1-bedroom apartments for sale, near the beach for a price range below 150,000 USD.
The 1% yearly property tax is exempted up to a value of 150,000 USD.
Retired people over 60 years old benefit from additional tax exemptions on their property in DR.
Visit all our Condos for sale here
The family life in Las Terrenas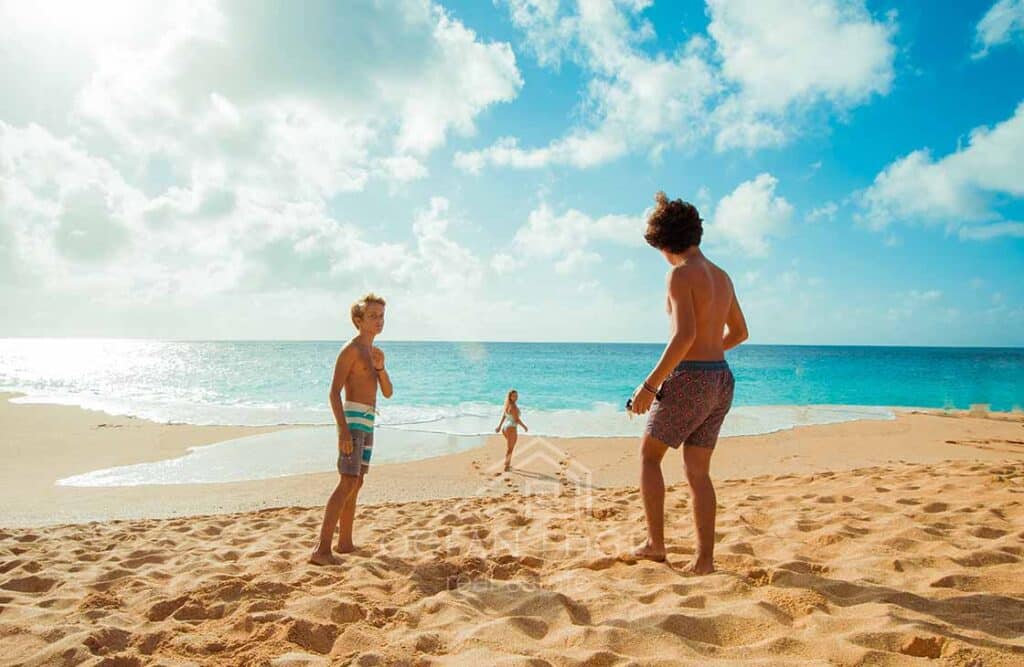 As mentioned earlier many families are also moving to Las Terrenas. Thanks to the availability of International schools (the French School, The Isla Academy), good healthcare services and outdoor activities for kids, it is a very appealing destination for parents and children.
Family Homes with garden and pool are available for sale starting from 300,000 USD.
Click here to Visit all our Houses for sale in Las Terrenas
Las Terrenas is not only about beautiful beaches and coconut trees. The beach town is growing and adapting to its visitors and residents. Those who had the chance to visit the area are unanimous! They would definitely see themselves settle for the relaxed Caribbean lifestyle in this truly unique place in the Dominican Republic.
Will you be the next one?