Luxury condo with private terrace and boat parking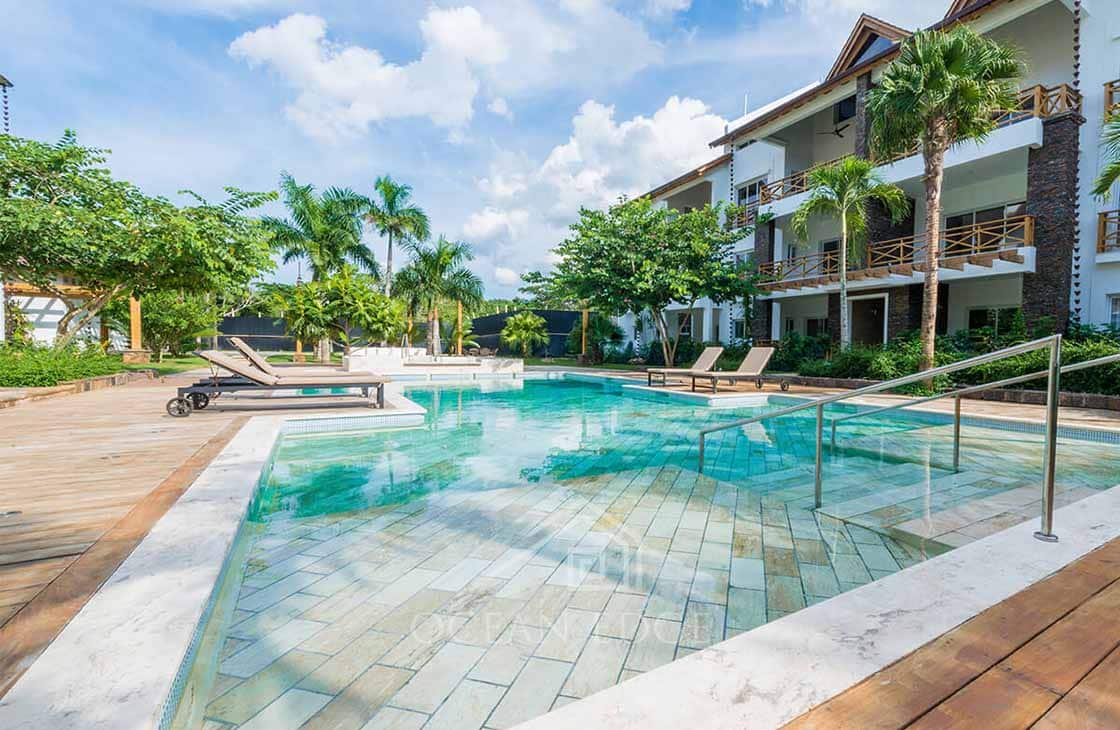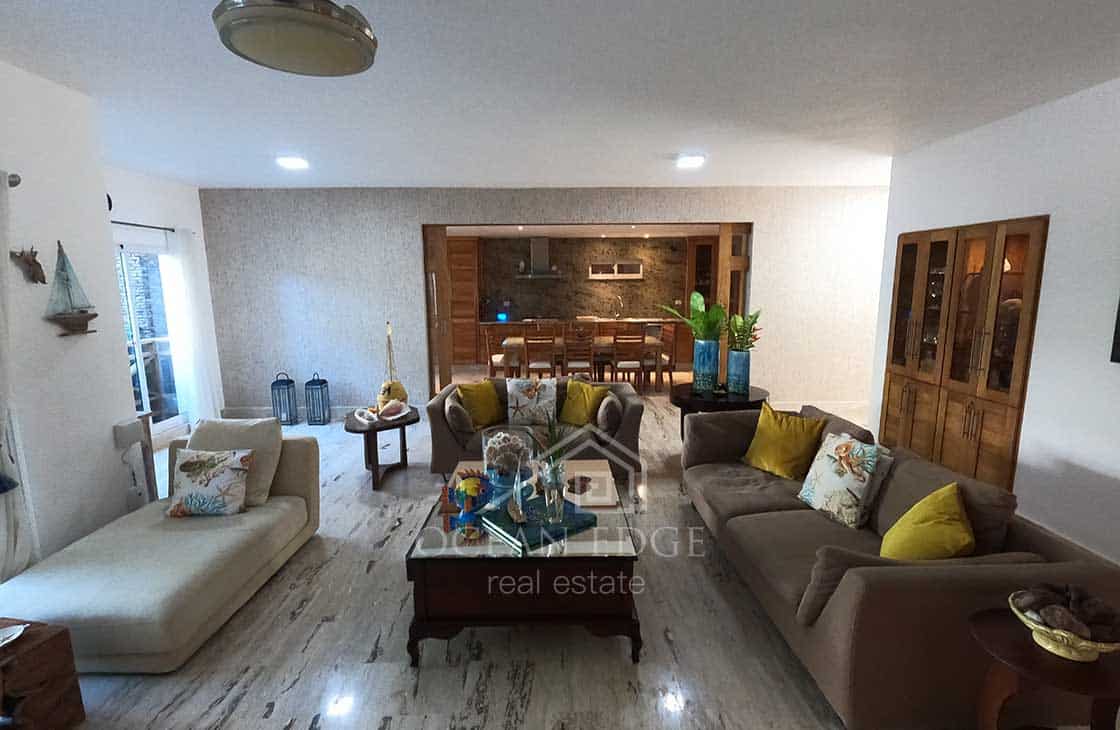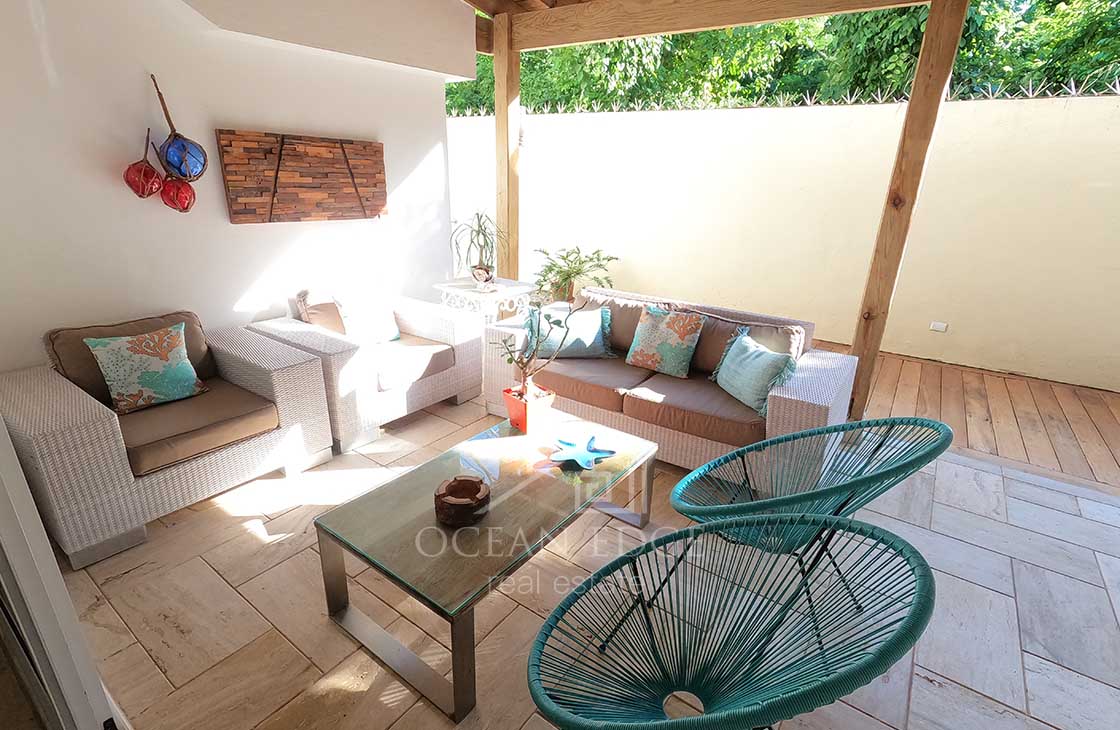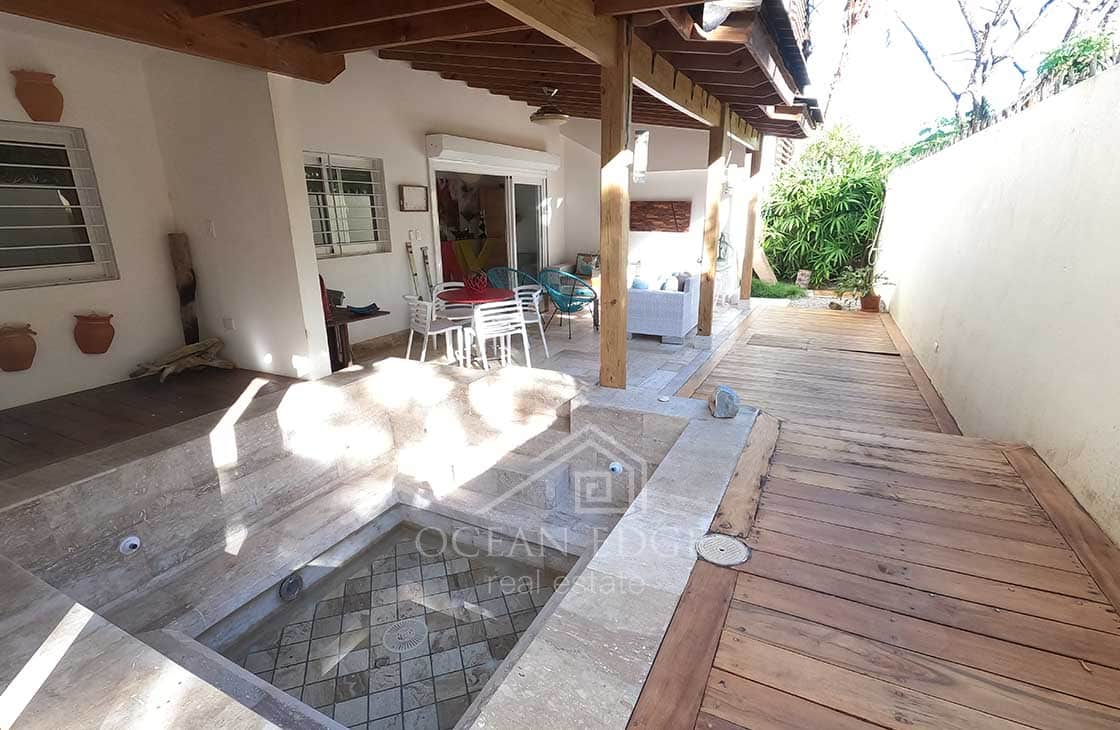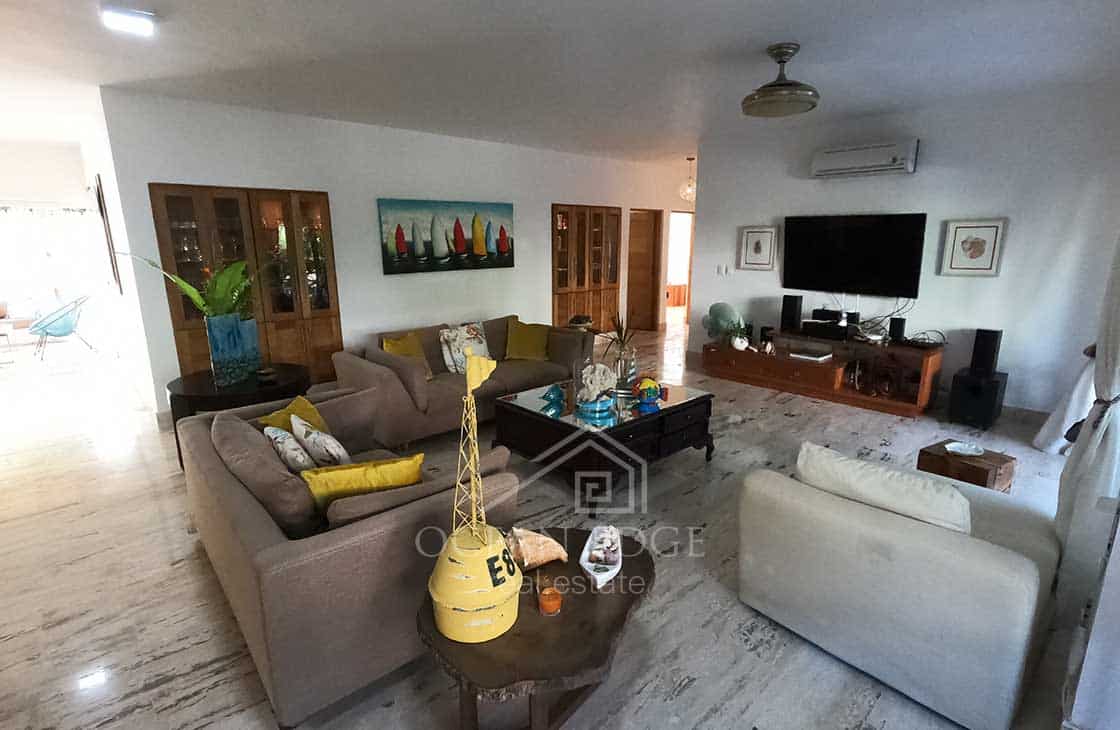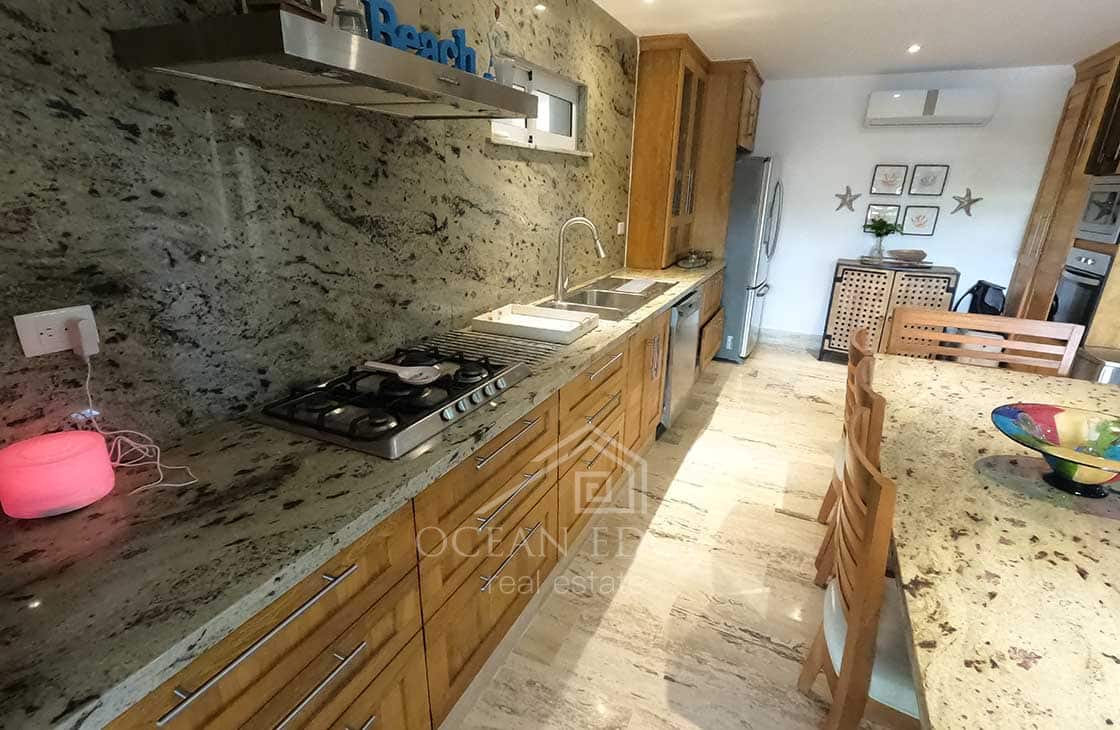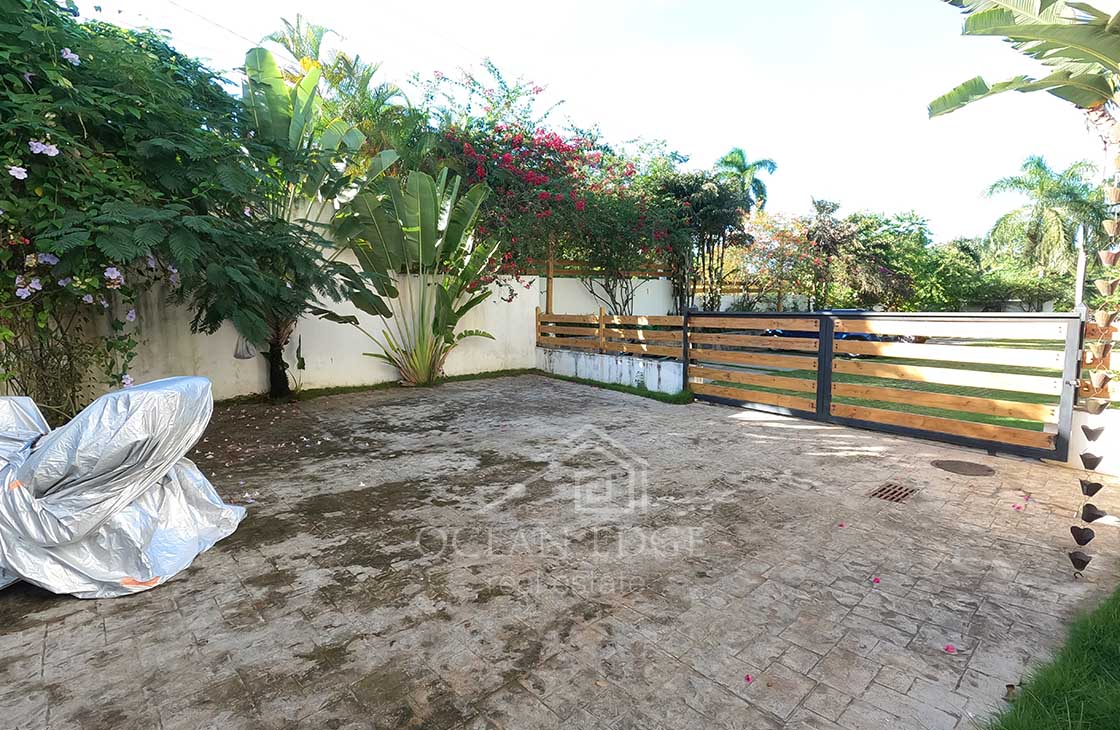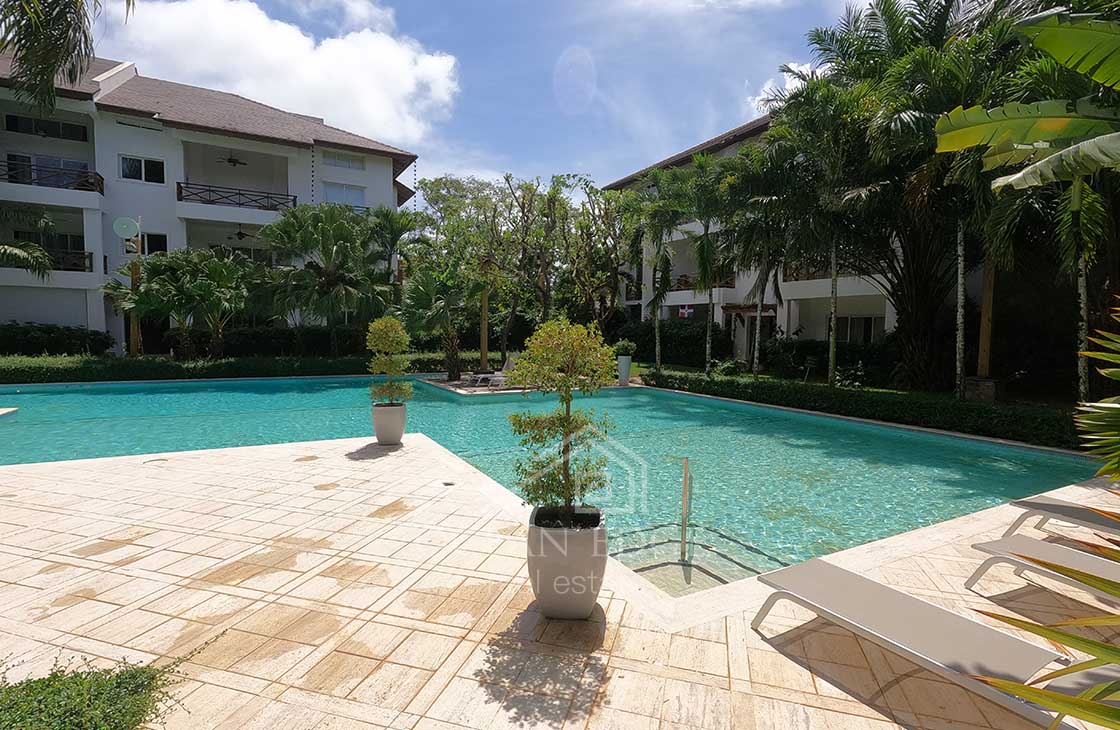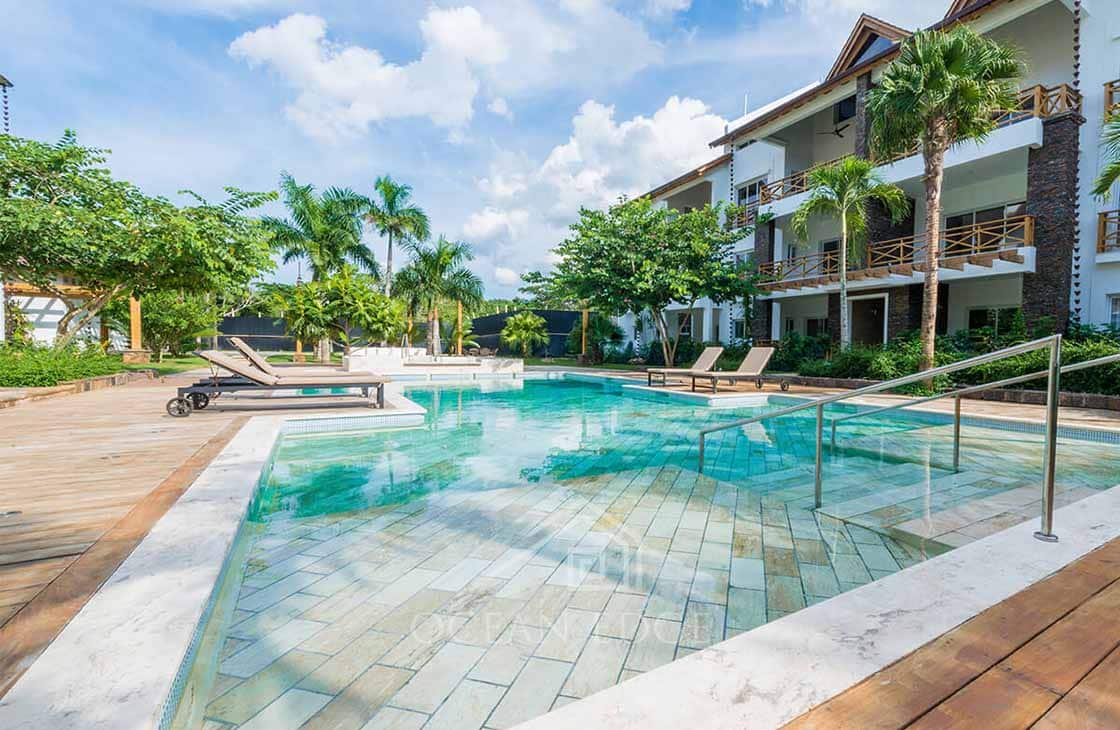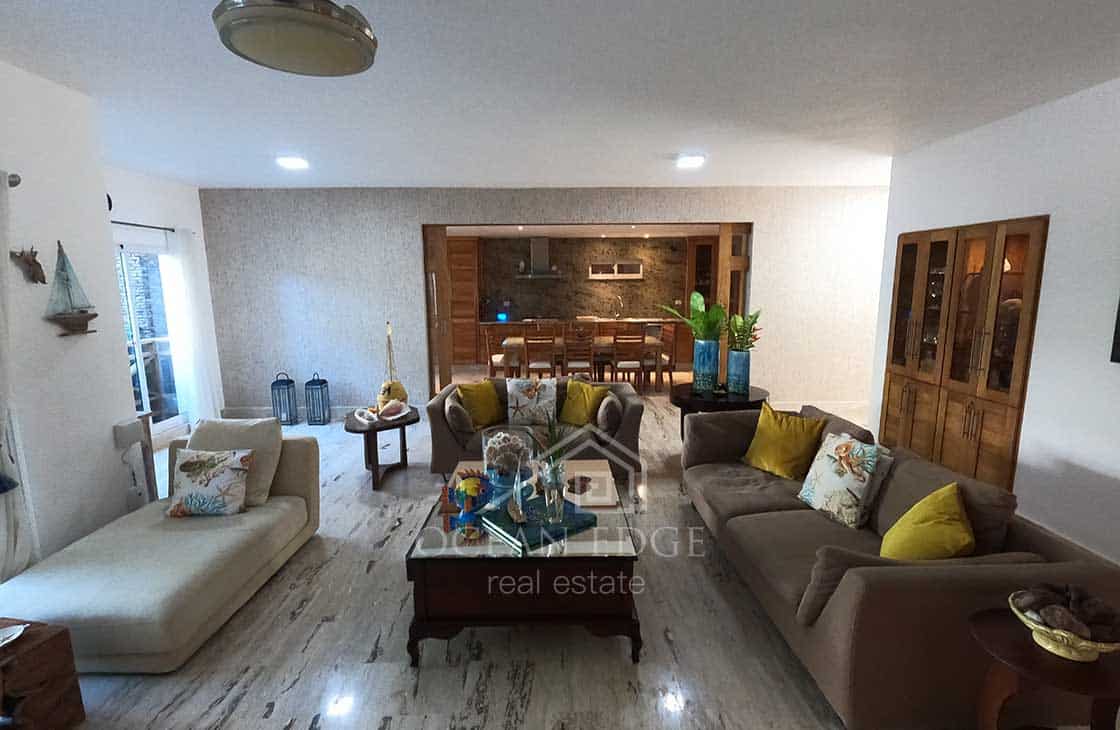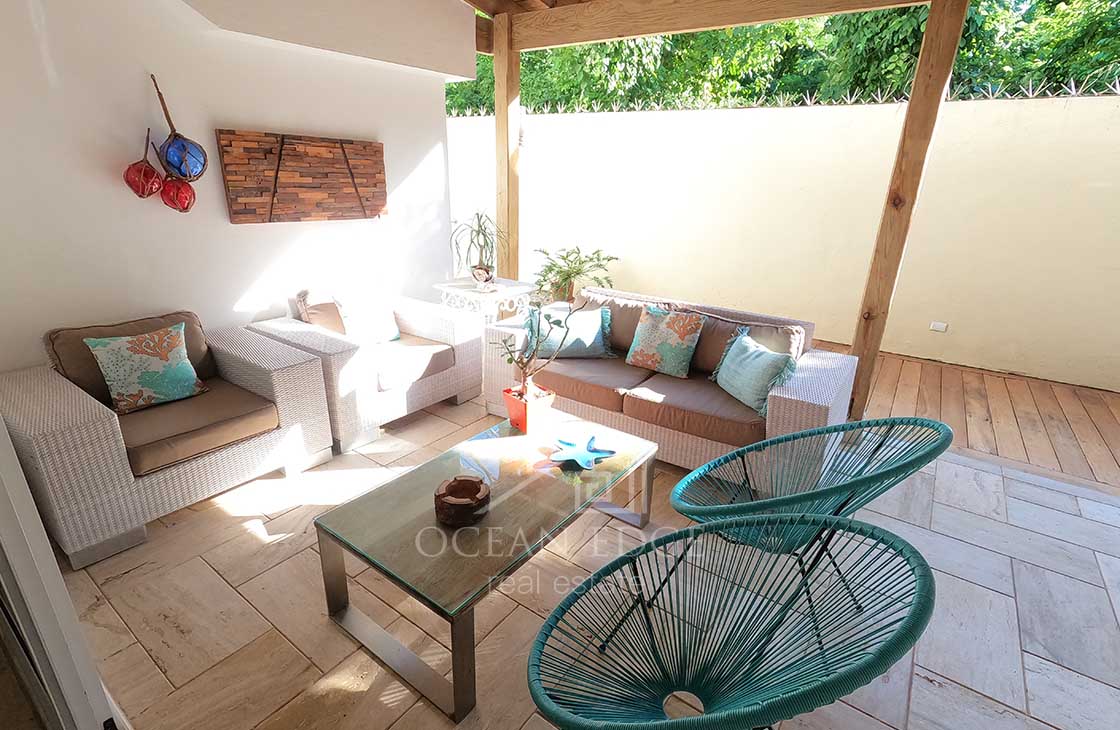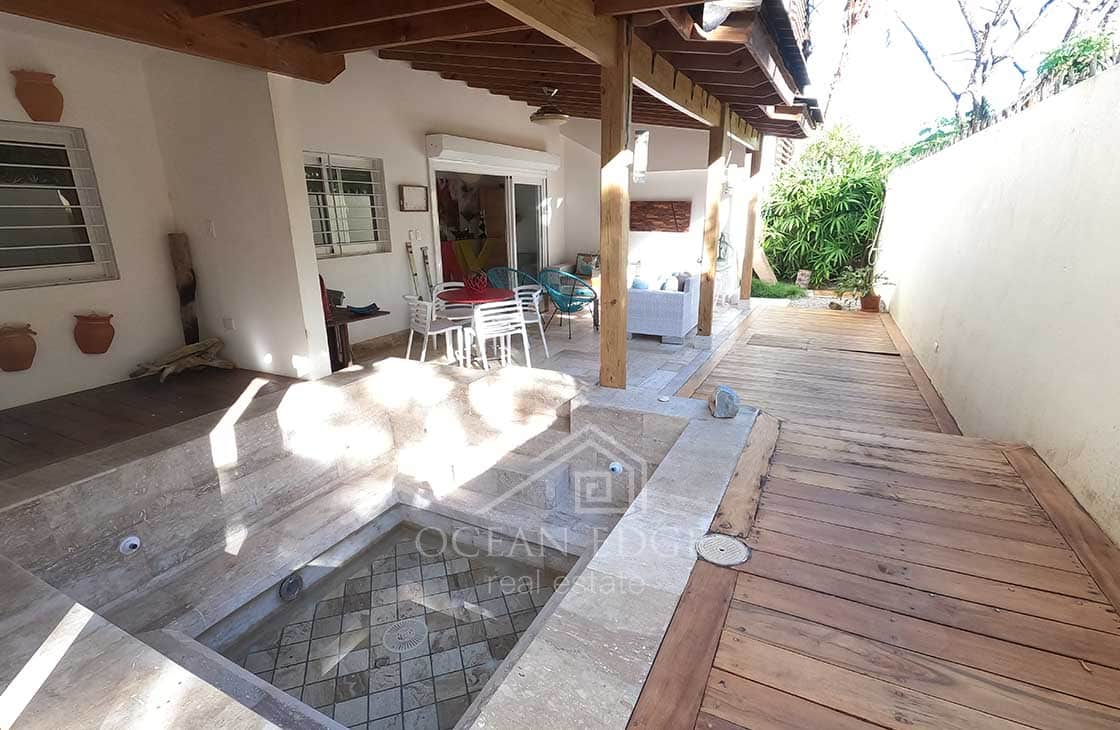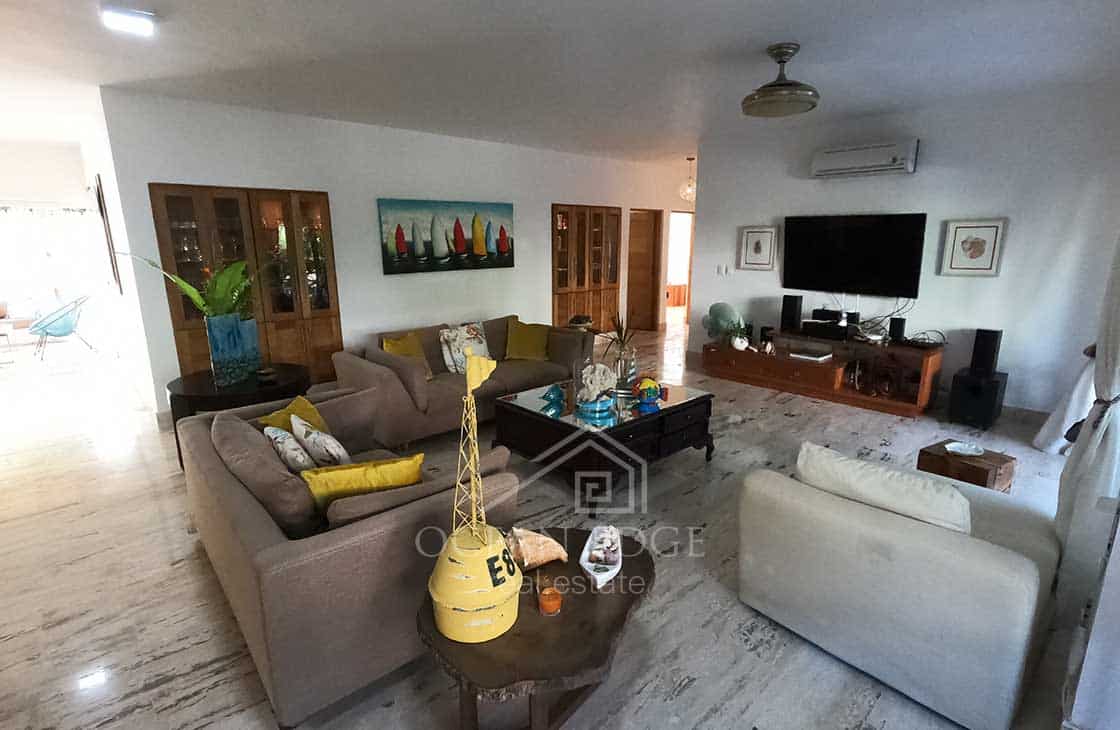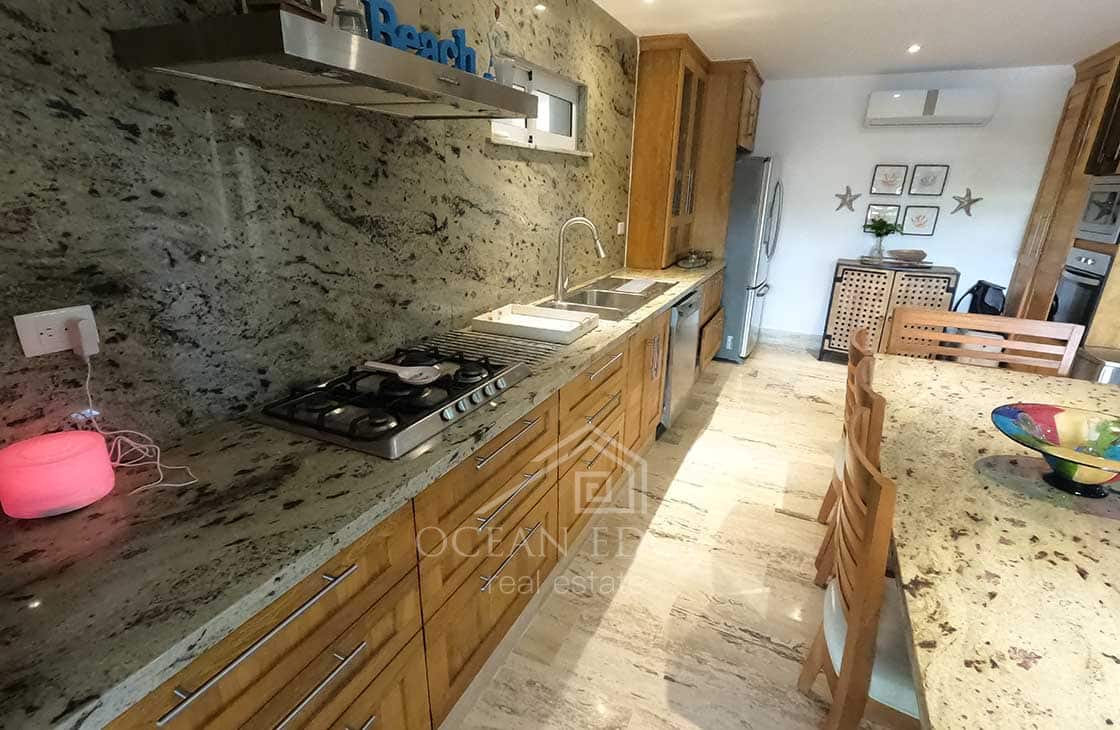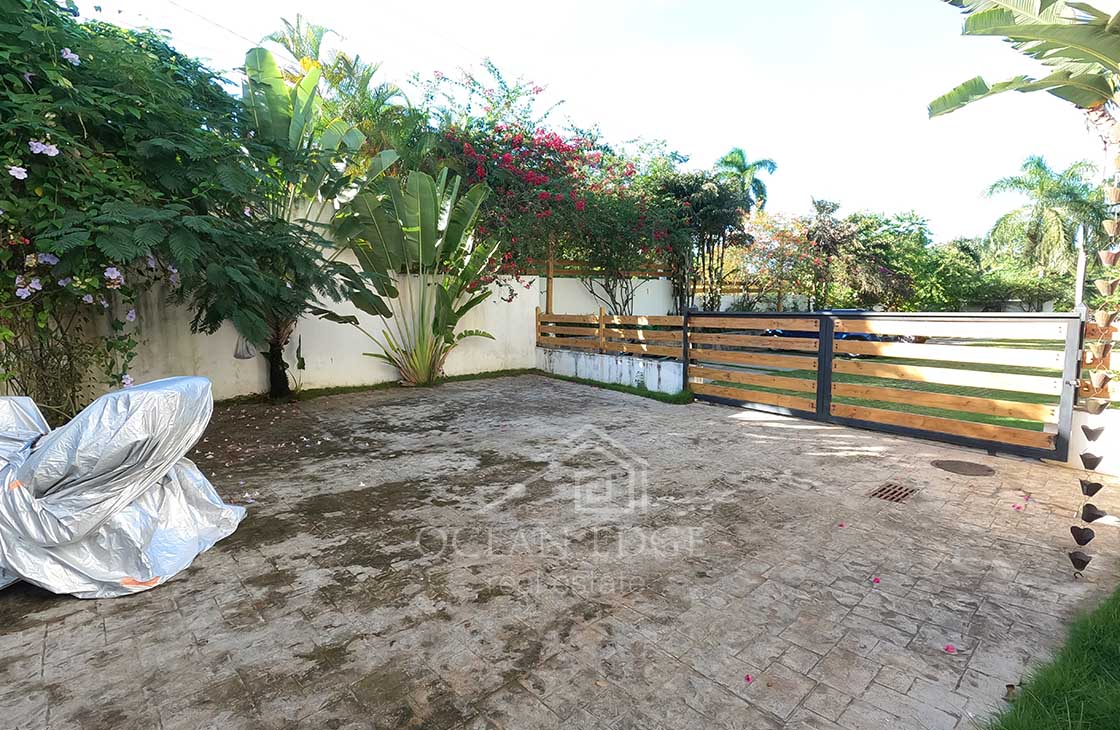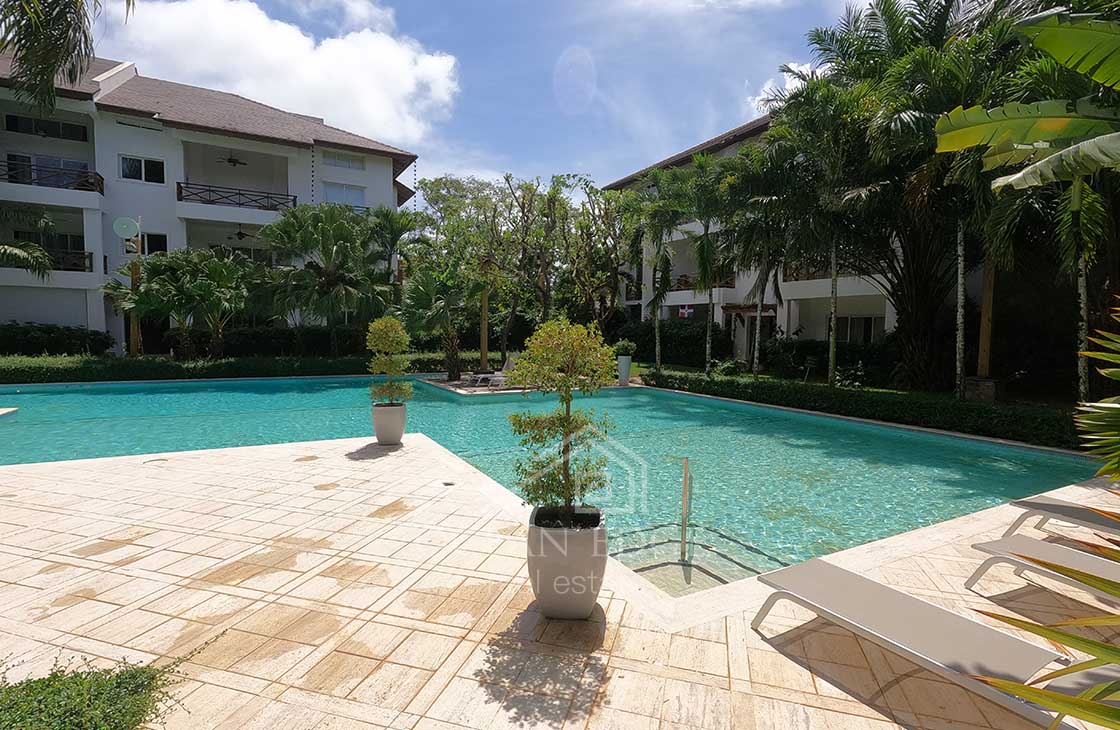 Luxury condo for sale in a gated community located at a 5 minutes driving distance from Playa Punta Popy in Las Terrenas. The apartment design was adapted by the owner to combine the 2 original units into one very spacious condo. This property offers a unique lifestyle with vast indoor and outdoor living areas (living room, terraces, kitchen) and a large private parking, perfect to store a Boat or to build additional outdoor living spaces.
The community is a haven of peace, beautifully arranged. It includes 2 swimming pools, tropical gardens, a lounge area, barbecue, gym, laundry and cleaning service, parking, wi-fi and security.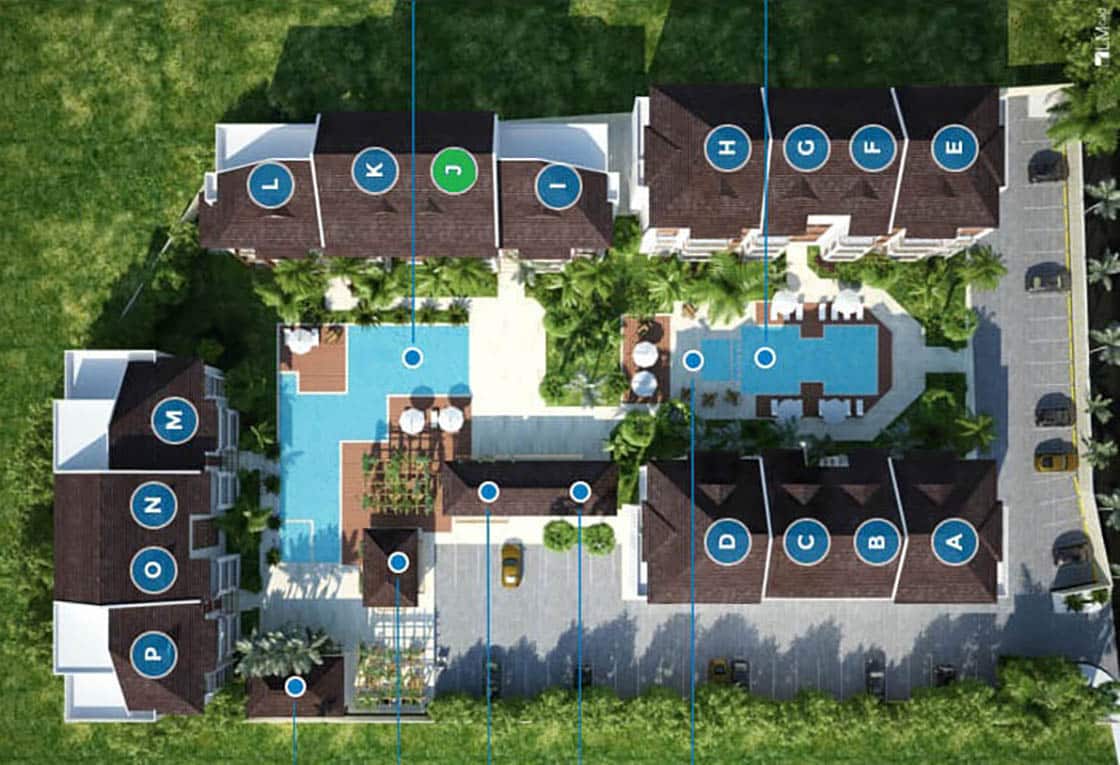 The condo is situated on the first floor of building E. It features 3 commodious bedrooms with their private bathroom, a spacious kitchen with family dining table and a large living room that can be separate from the kitchen by a sliding door. The property also features a guest bathroom, 3 private balconies and a large outside terrace with salon and jacuzzi.
The condo is finished with materials of the highest quality and with a particular attention to details (Oak for cabinets, Marble in the bathrooms and Quartz counters in the kitchen).
The apartment is sold without its furniture. The kitchen comes equipped and the A/C units remain in all rooms.
The community has a security guard 24/7 at the gate. HOA fees amount to  US$150 monthly and include common water, general maintenance and upkeep, cleaning and maintenance of pools and gardens.
Owners can manage their rental independently through AirBnb and yield good returns on investment or enjoy the apartment for themselves.
High Standard Amenities | Vast Social Areas | Good Access to Town and Beaches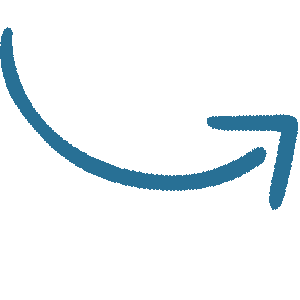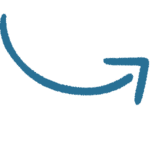 Luxury condo with private terrace and boat parking