Intro
Furnishing your home in Las Terrenas can be an exciting process, but it may also be challenging if you are not familiar with the local market and available resources.
Find below 8 useful tips to be successful with your home interior project:
1. Contract a professional Interior Designer:
For foreigners investing in a vacation home in Las Terrenas, it is recommended to contract an interior designer locally. The designer's knowledge of the local conditions, its contacts and experience will help you optimise your project and maximise the value and rental income of your investment. Eventually it will end up being less costly, quicker to deliver, no time consuming for you, customised and adapted to the location and the layout of your property.
The benefits of contracting an Interior Designer:
Make unique pieces by local craftsmen

Supervise the transports and installation of goods

Negotiate better prices at the shops

Optimise the layout and the flow of your home 

Adapt to your tastes and needs

Deliver faster
Click here to check out the work of Ornella and Sasha at O'design Las Terrenas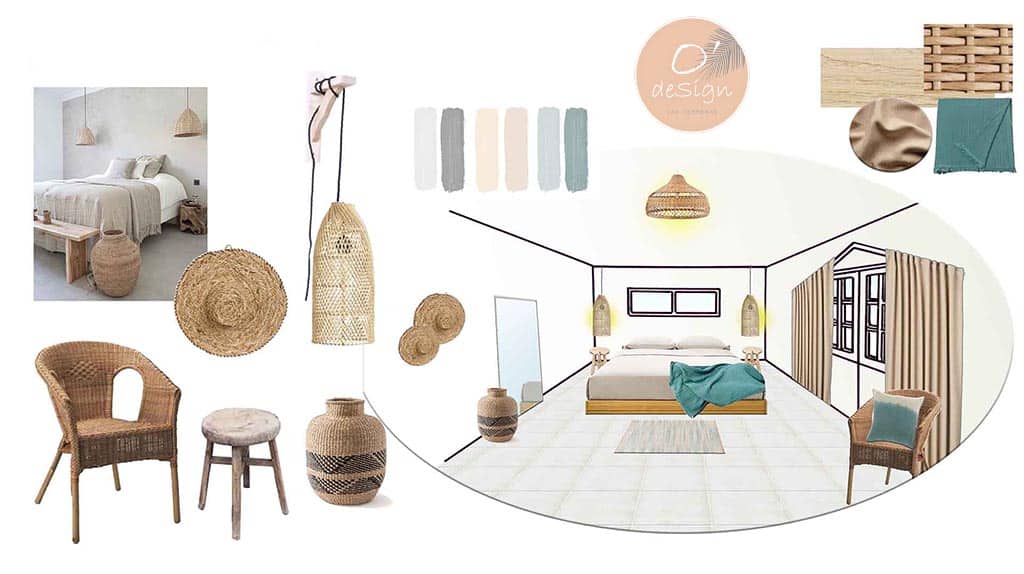 2. Rental Property VS. Permanent Home
In a

rental property,

you may want to choose furnishings that are

durable

and

easy to maintain

, as they will be used by different tenants over time. You may also want to

keep costs low

and choose furnishings that are easy to replace if necessary. Additionally, you may want to keep the

style neutral and versatile

, so it can appeal to a wide range of tenants.

In a

permanent home

, you have more freedom to choose furnishings that reflect your

personal style and taste.

You may want to invest in

higher quality furnishings

that will last longer and hold up to regular use. You may also want to consider the layout of the space and choose furnishings that

optimize the functionality

and

flow of the room.
Overall, the main difference between furnishing a rental property versus a permanent home is the level of investment and consideration given to durability, maintenance, and style.
3. Determine your style and needs
Before you start shopping for furniture, determine your personal style and needs. Consider the size of your home, the number of rooms, and the purpose of each room. This will help you make informed decisions when selecting furniture pieces that will work best for your lifestyle.
4. Shop locally
For certain items Las Terrenas has a few local furniture stores that offer a range of styles, from modern to traditional. Shopping locally not only supports the local economy but also provides you with an opportunity to find unique pieces that you may not find elsewhere.
Shopping locally can be challenging given the limited availability and the generally higher prices than in bigger cities. Anyhow, it is interesting to have a look at the different shops and compare your options.
5. Consider custom-made furniture
If you have specific needs or preferences, consider having your furniture custom-made. Many local artisans and craftsmen in Las Terrenas offer custom furniture services at reasonable prices.
6. Opt for natural materials
Las Terrenas is known for its natural beauty, and incorporating natural materials into your home decor can bring the outdoors in. Look for furniture pieces made from materials such as wood, bamboo, rattan, and wicker.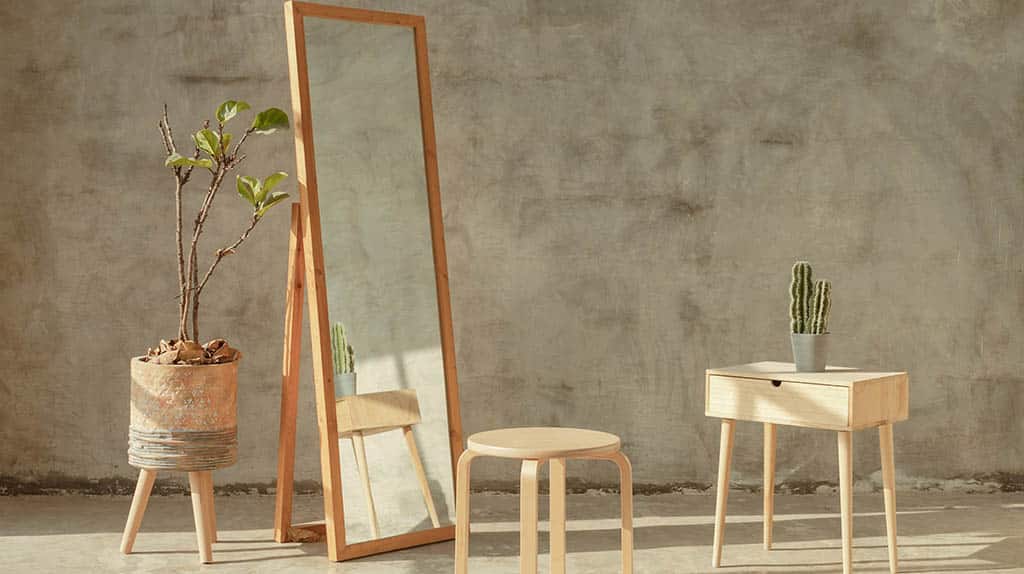 7. Pay attention to the weather
Las Terrenas has a tropical climate with high temperatures and humidity, so it is essential to choose furniture pieces that are suitable for this type of environment. Look for materials that are moisture-resistant and can withstand exposure to the sun and heat.
8.Mix and match
 Don't be afraid to mix and match different styles and materials to create a unique look that reflects your personal style. Incorporating local artwork, fabrics, and accessories can also add a touch of Dominican culture to your home decor.
Overall, furnishing your home in Las Terrenas requires a bit of research and creativity, but with the right approach you can create a beautiful and functional living space that suits your needs and reflects your personal style.

Working with a local interior designer remains the more practical option for foreign investors looking to maximise the value of their property and the rental income.