Spacious condos close to all amenities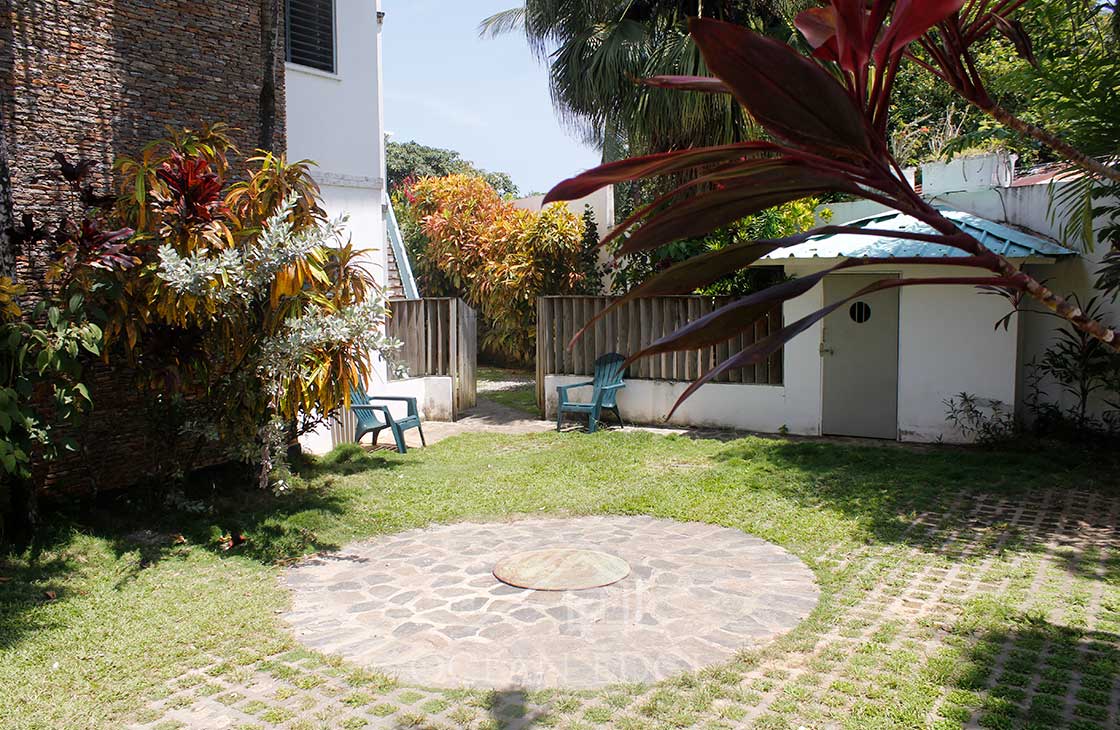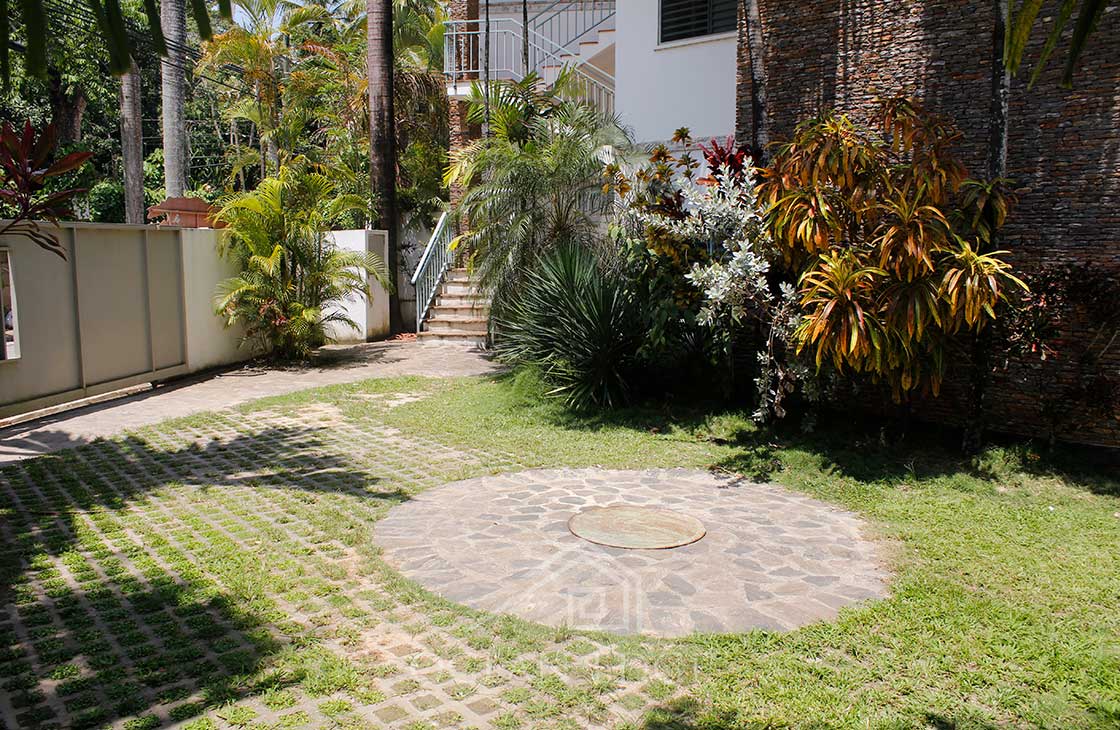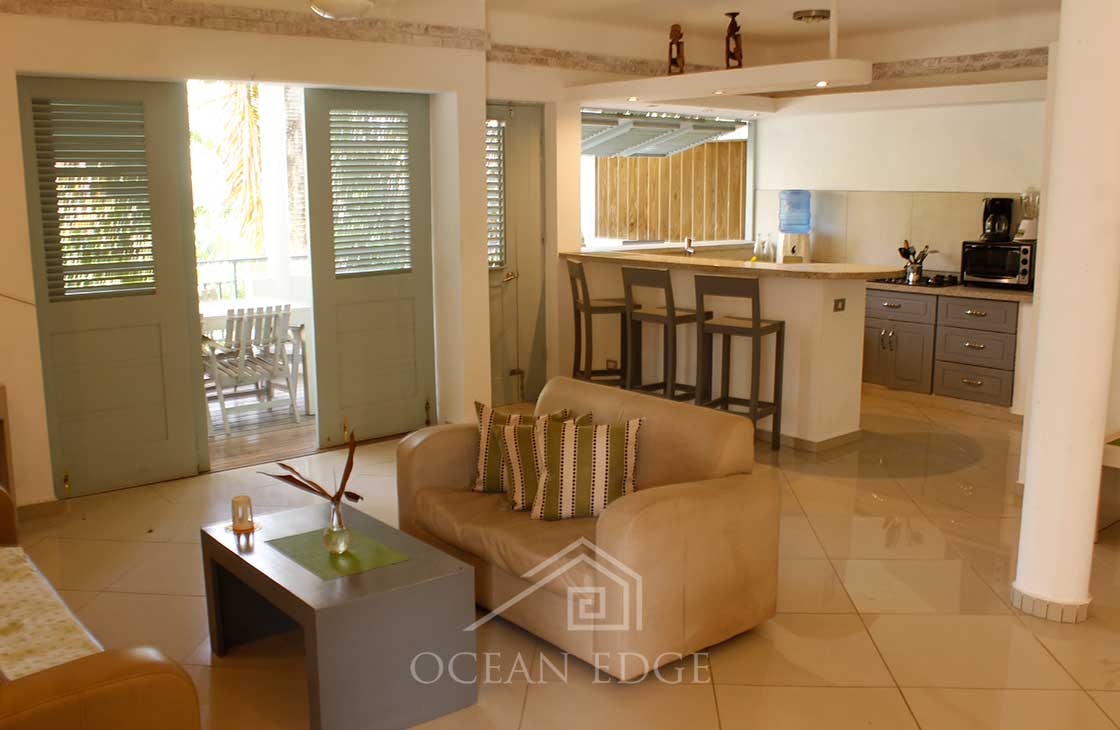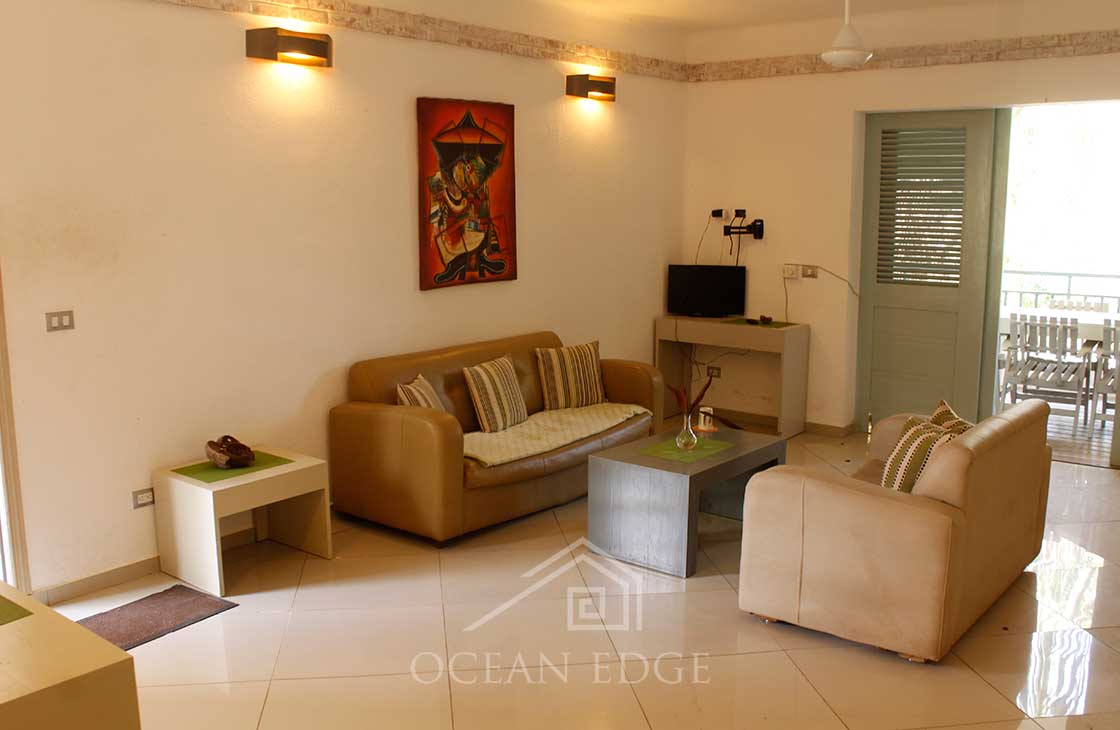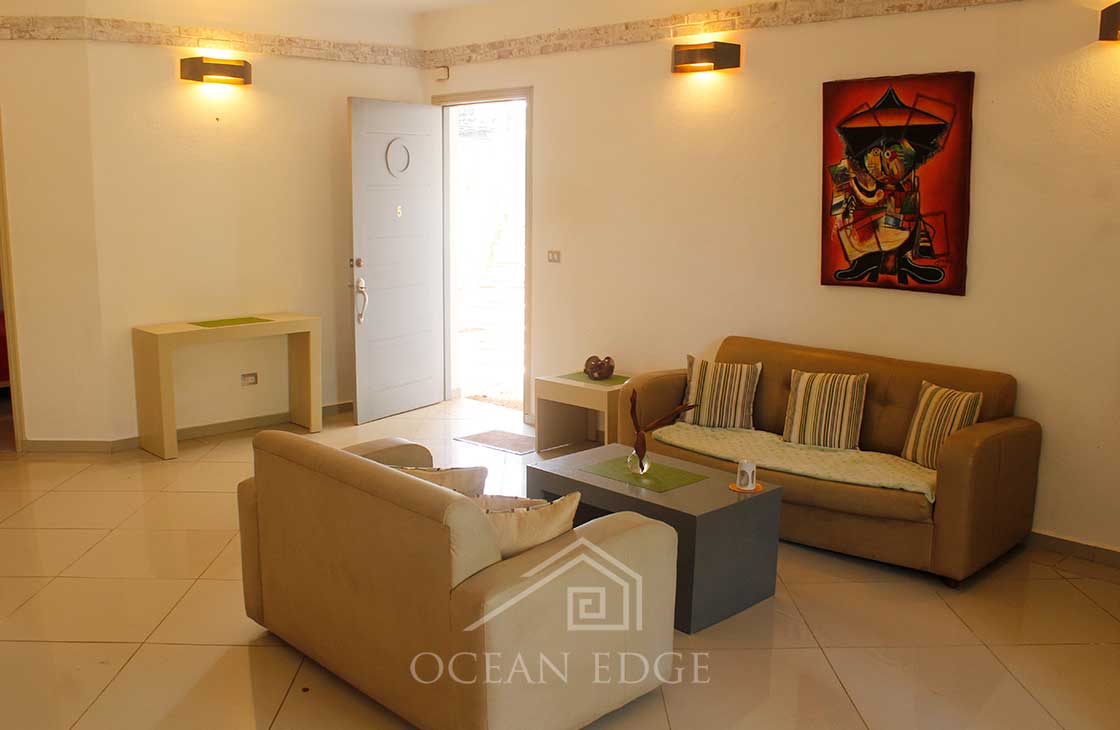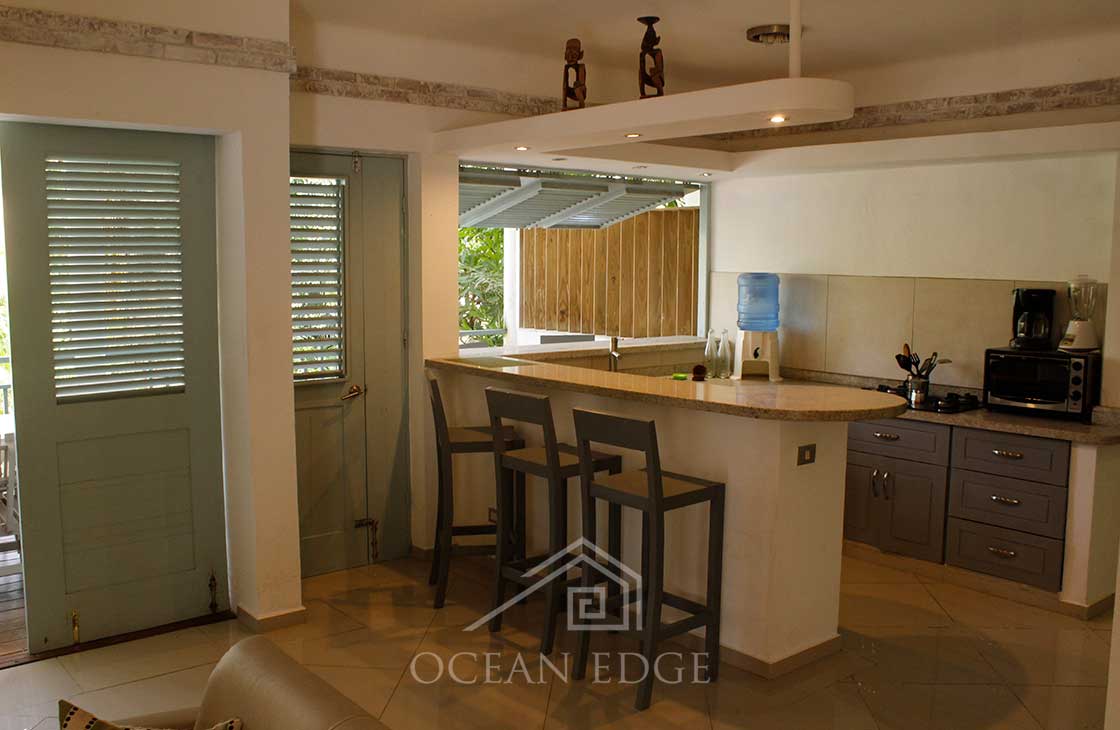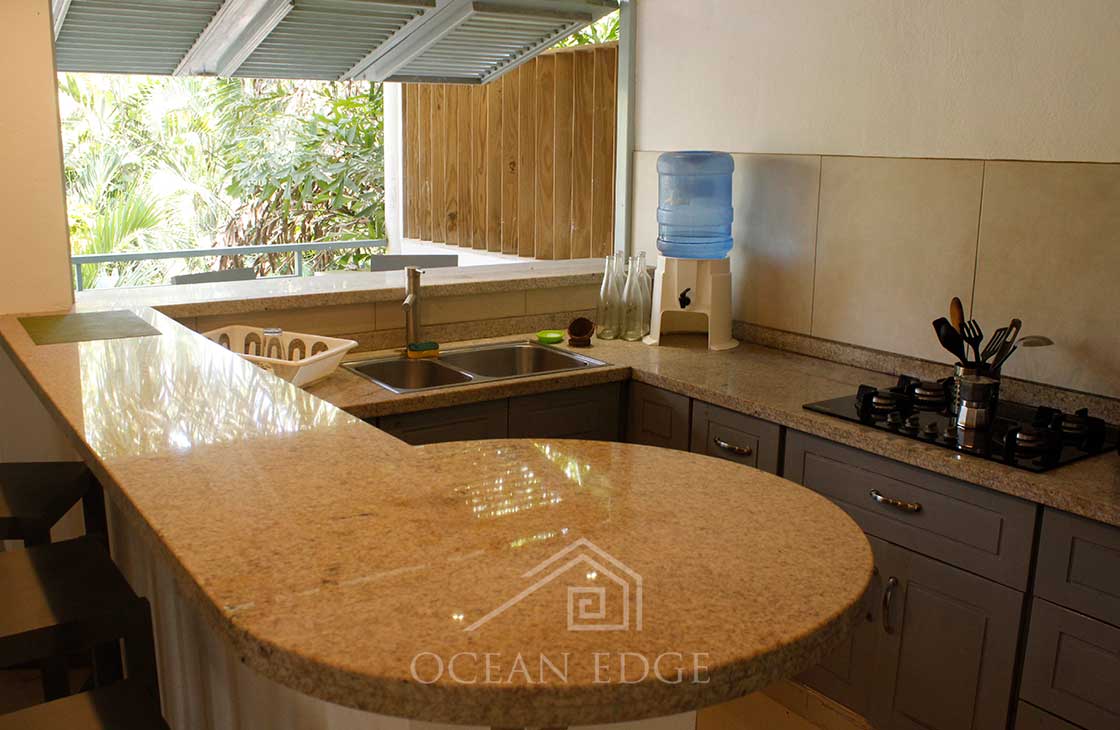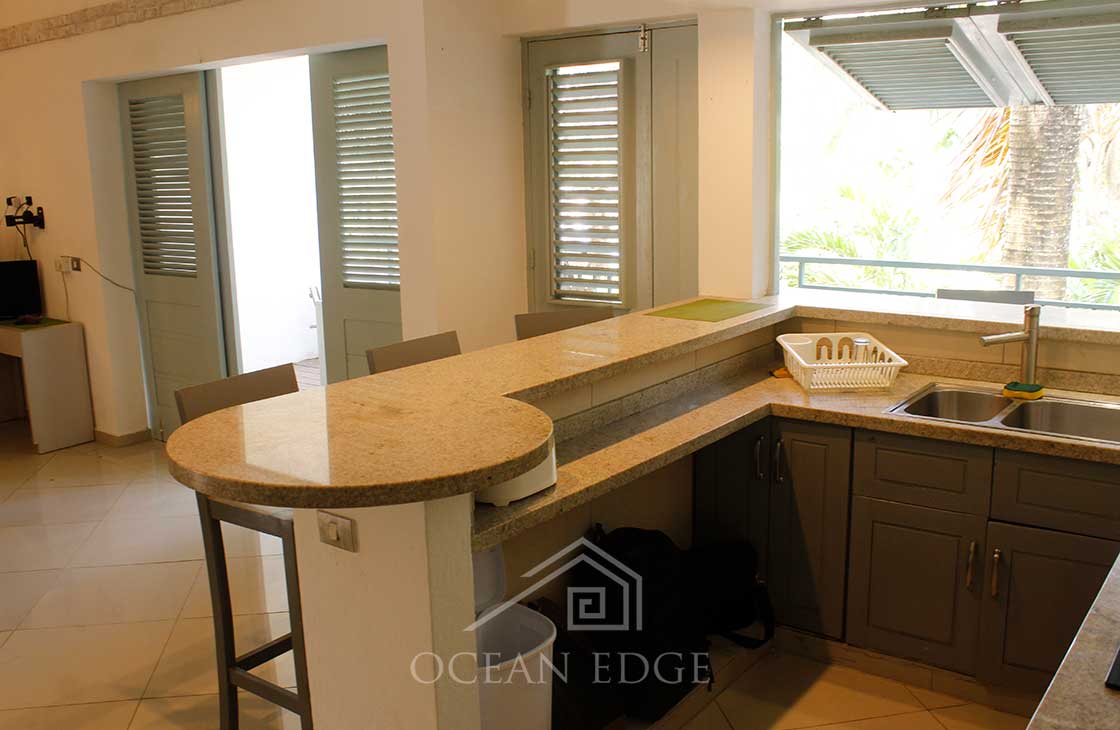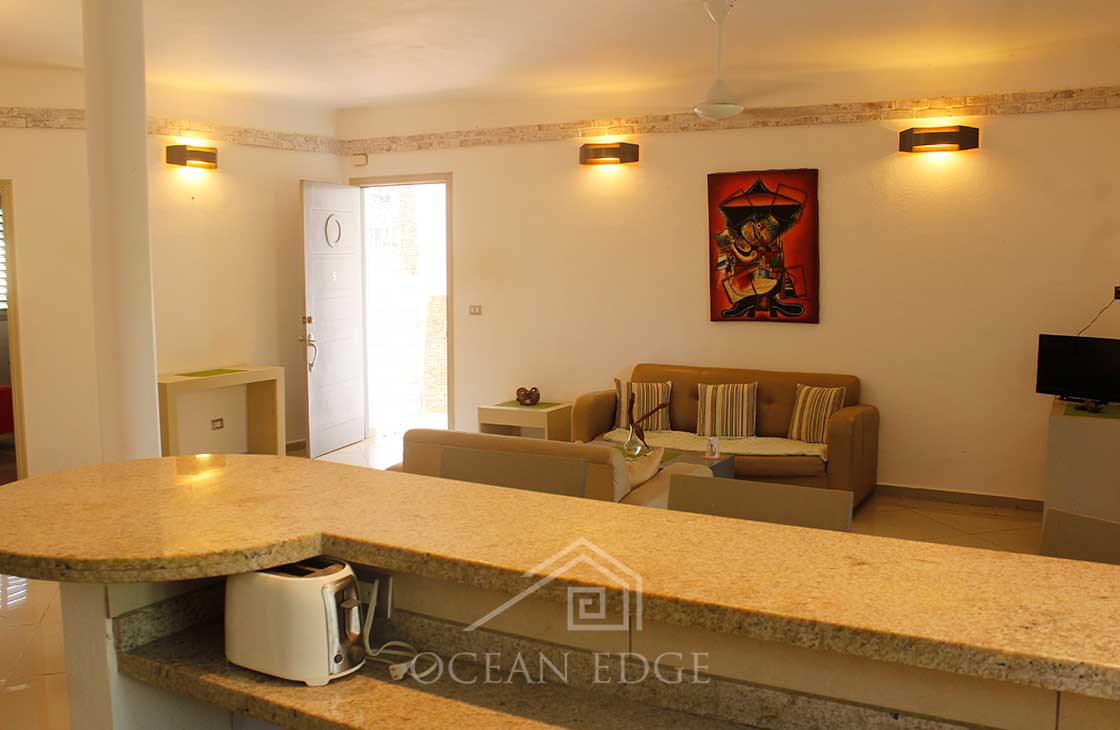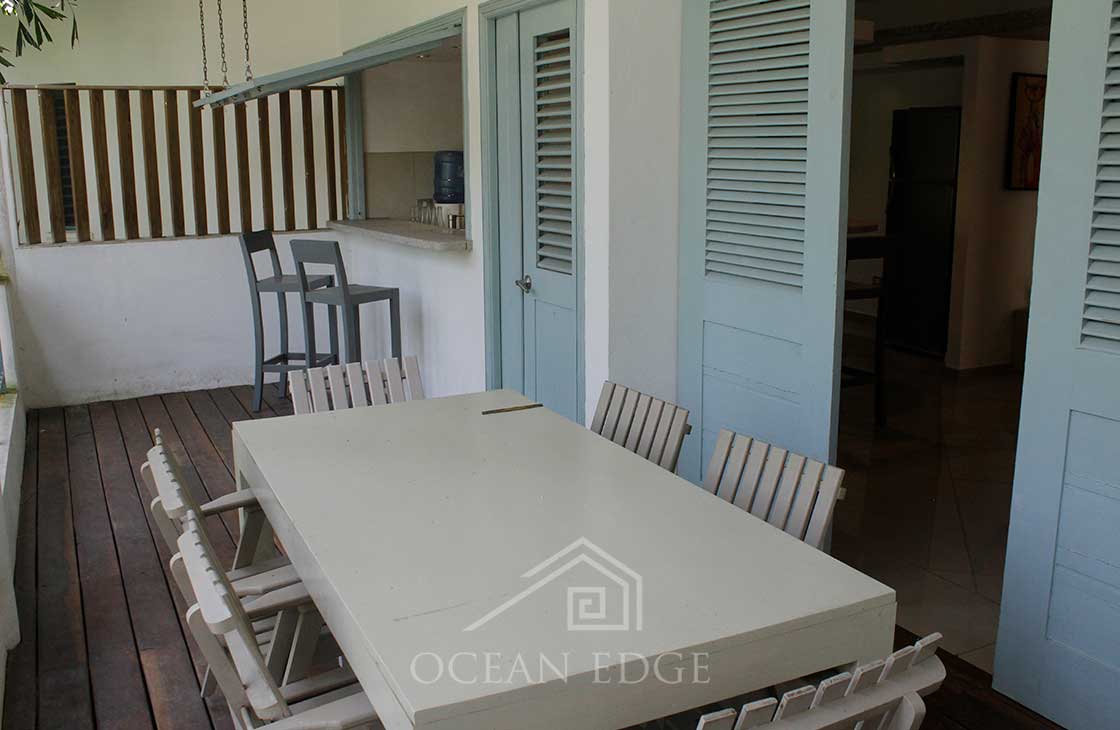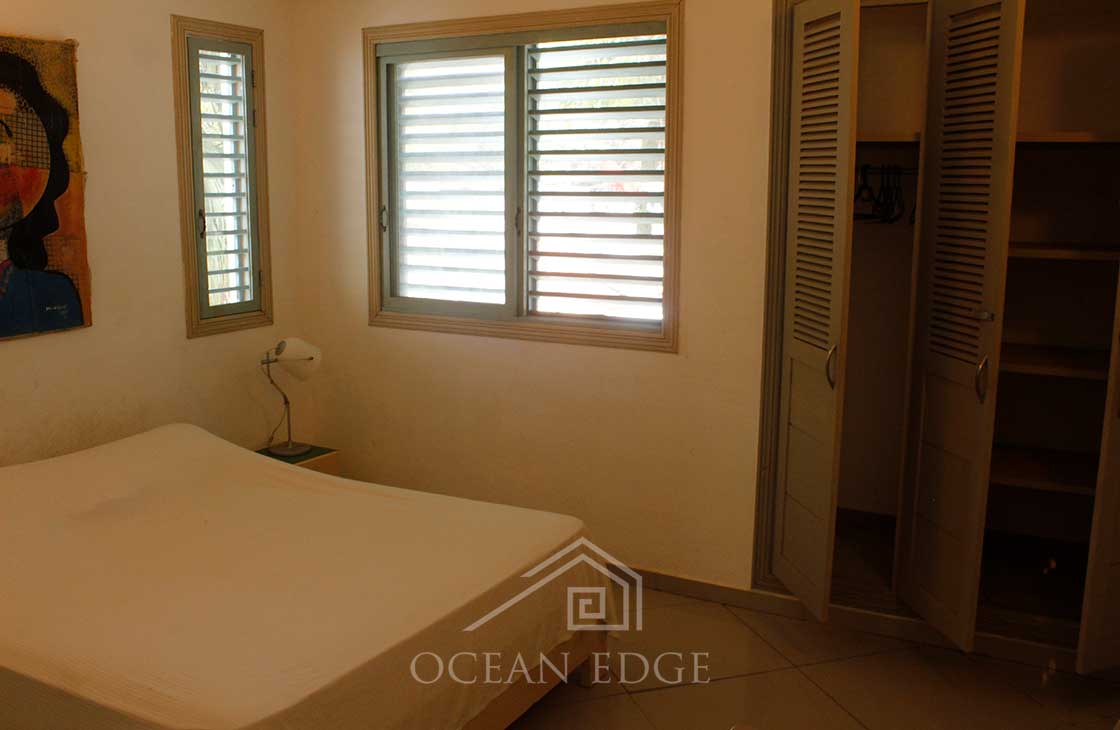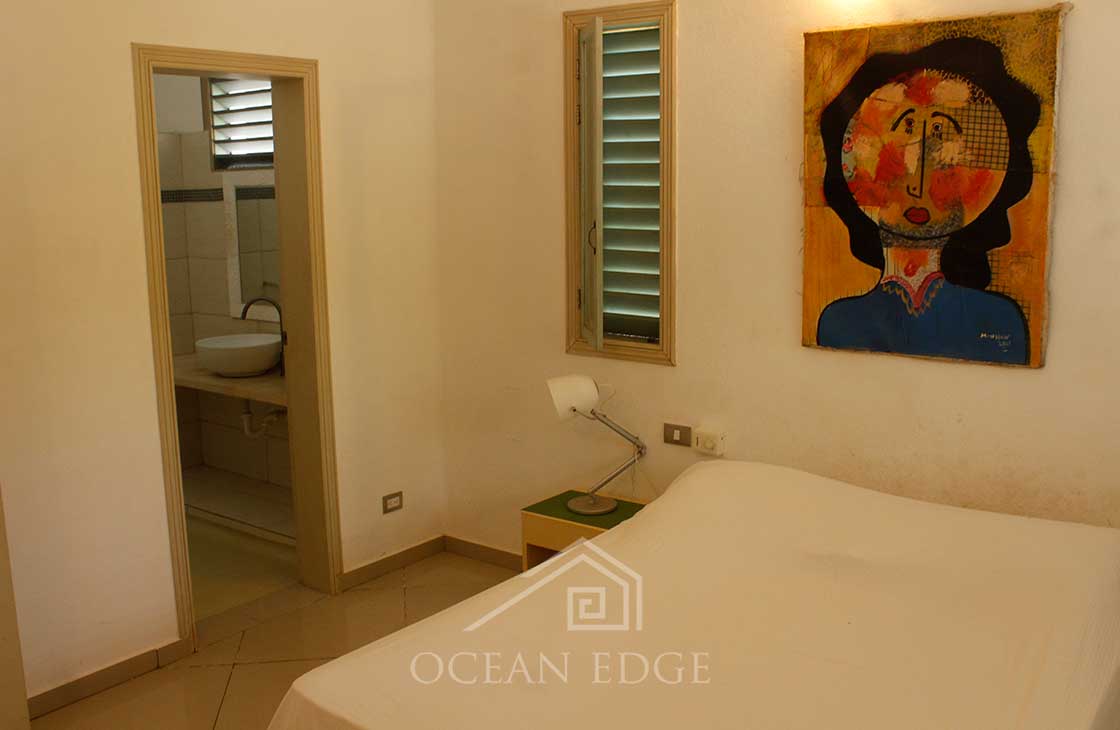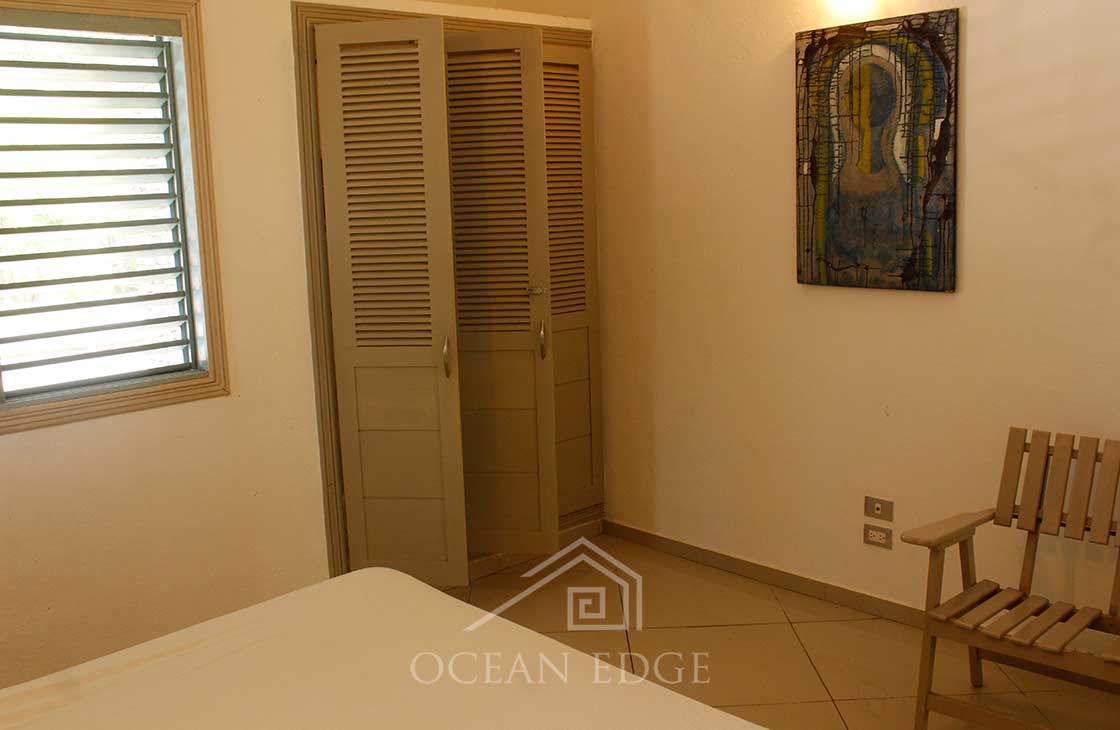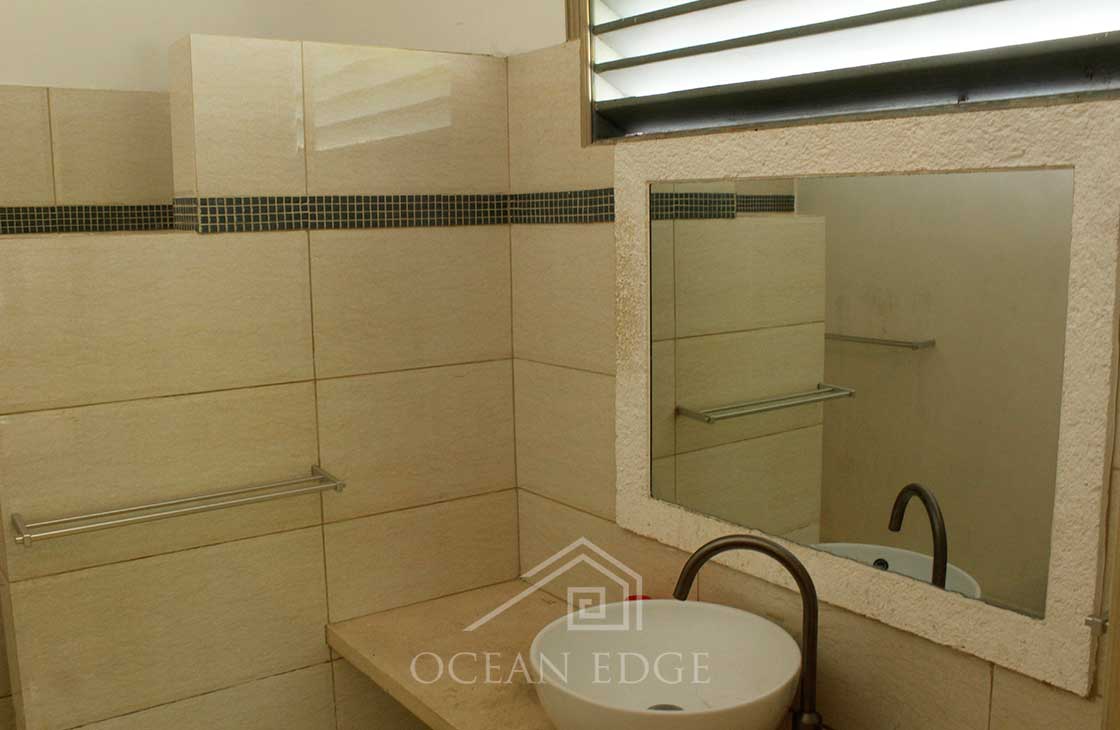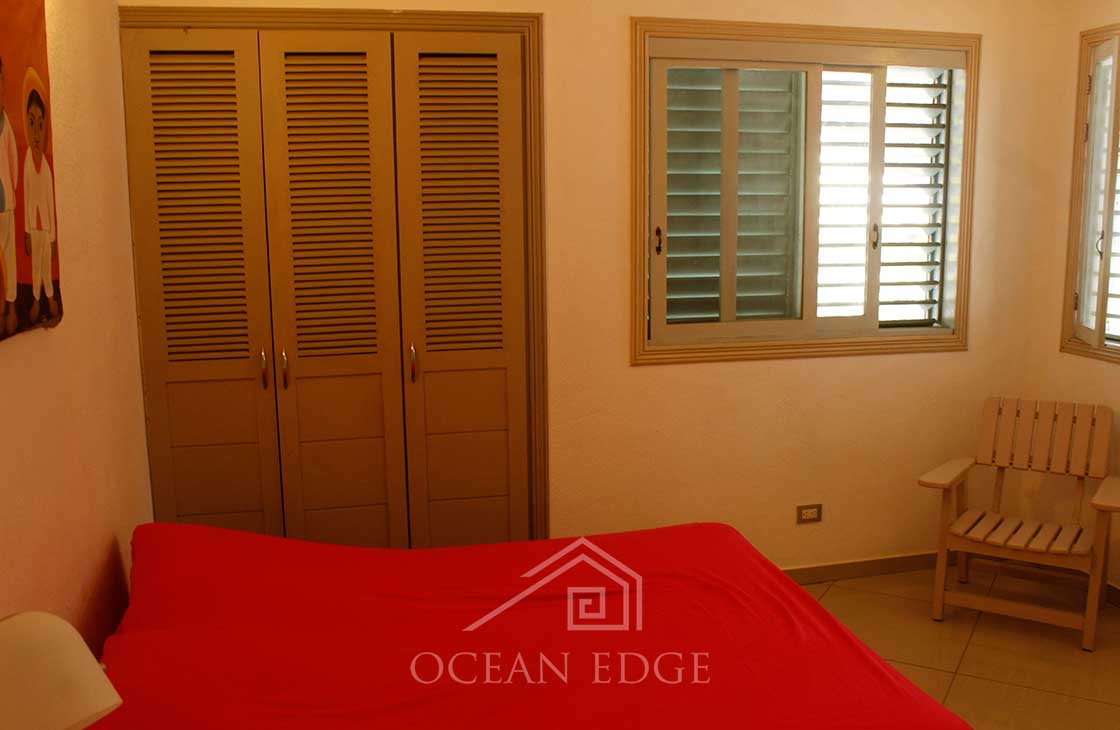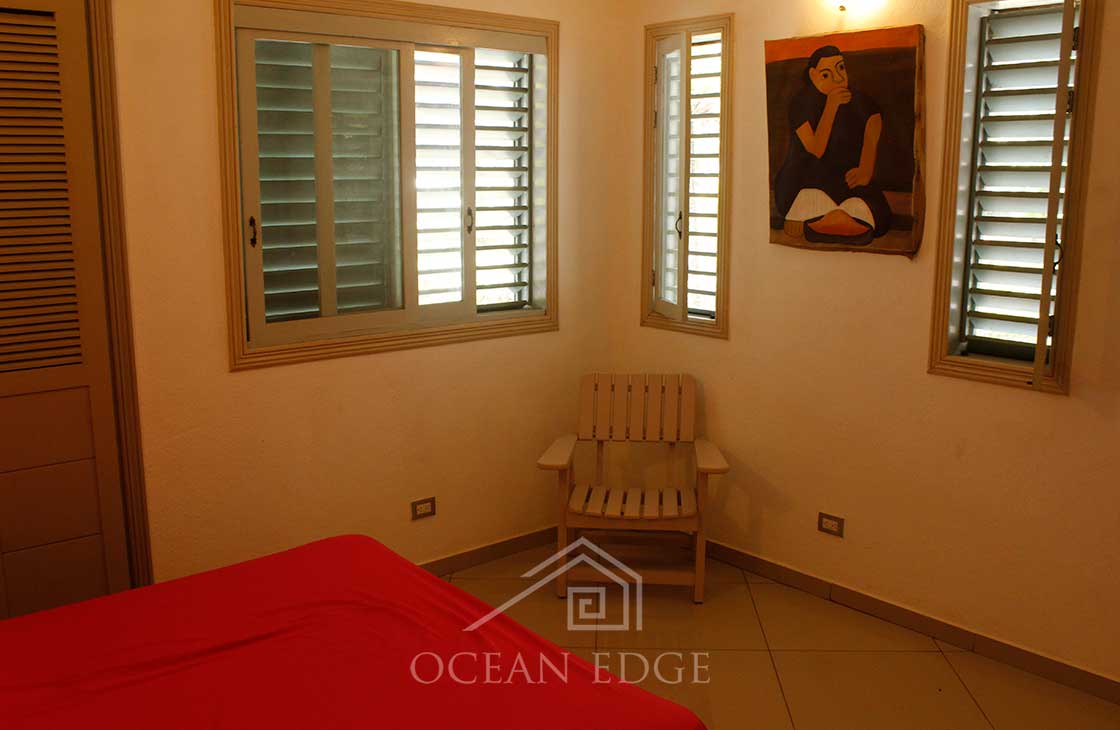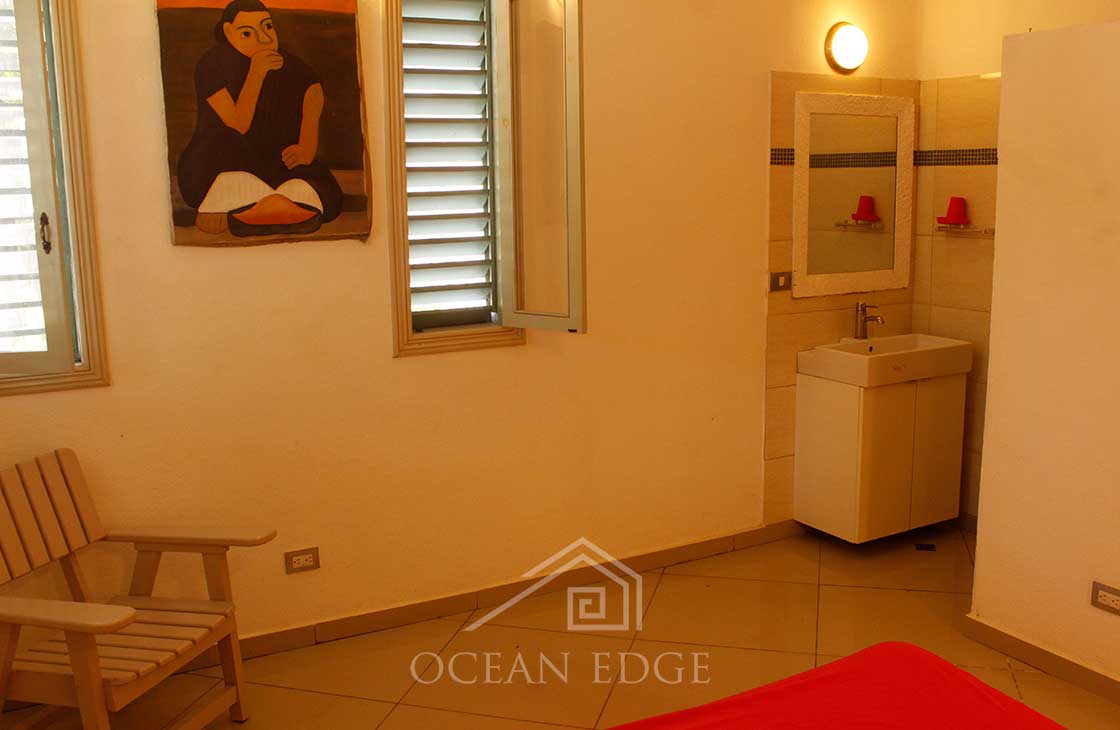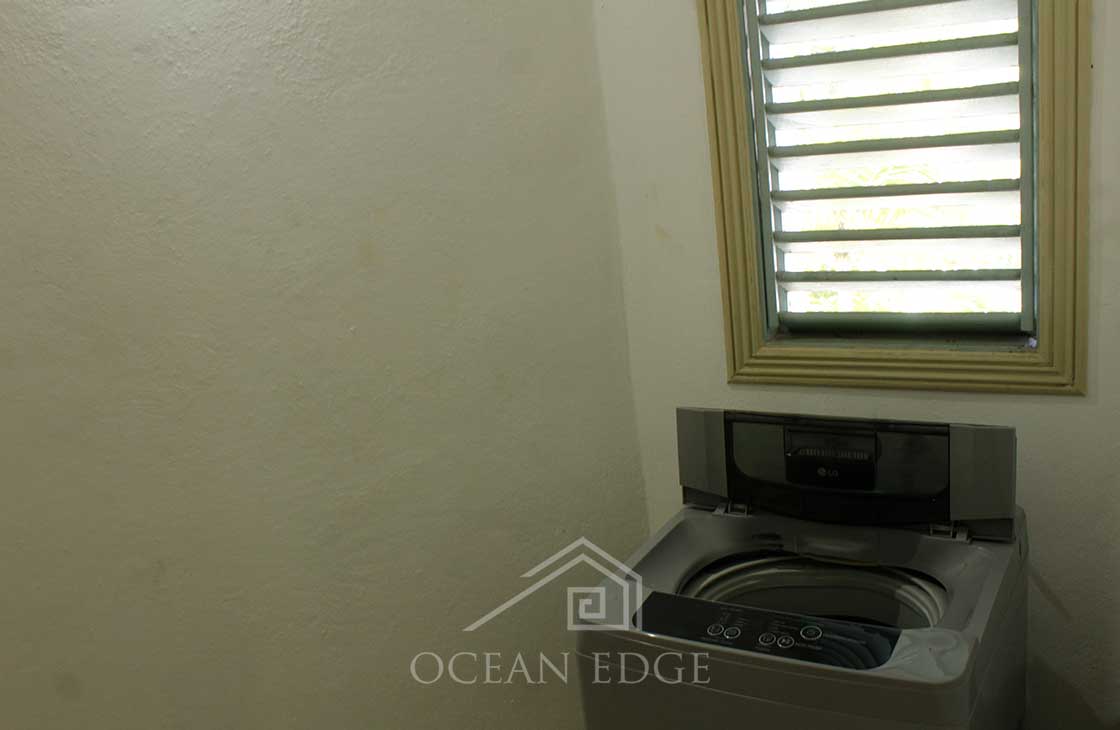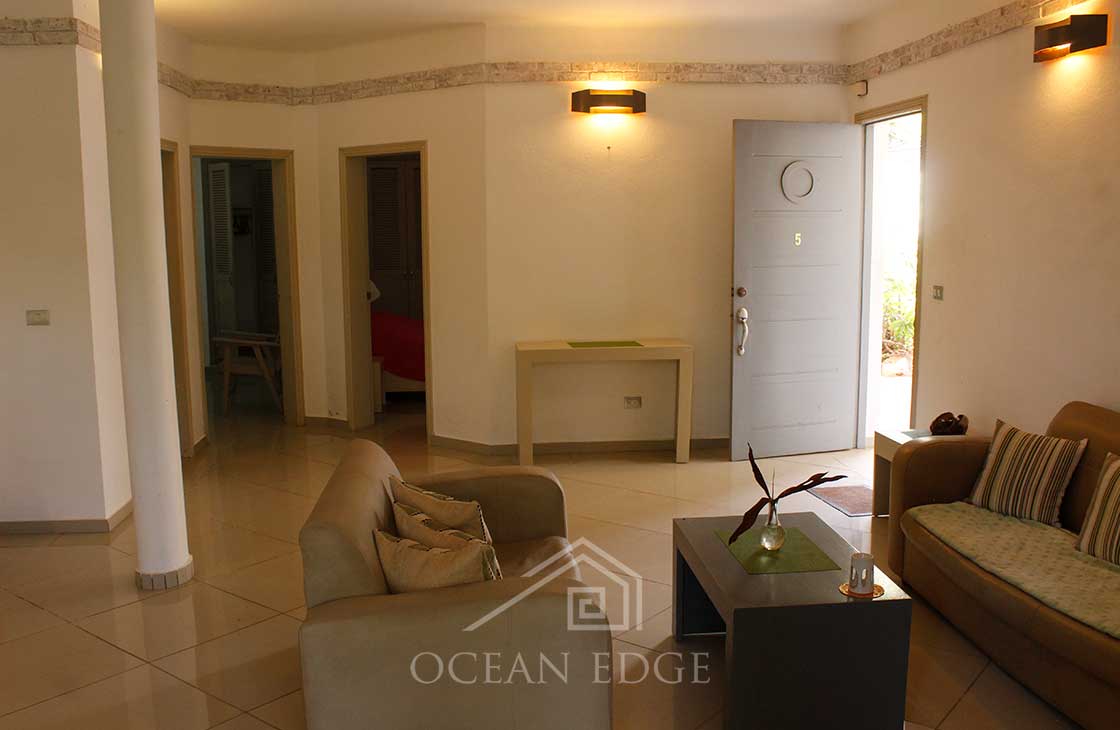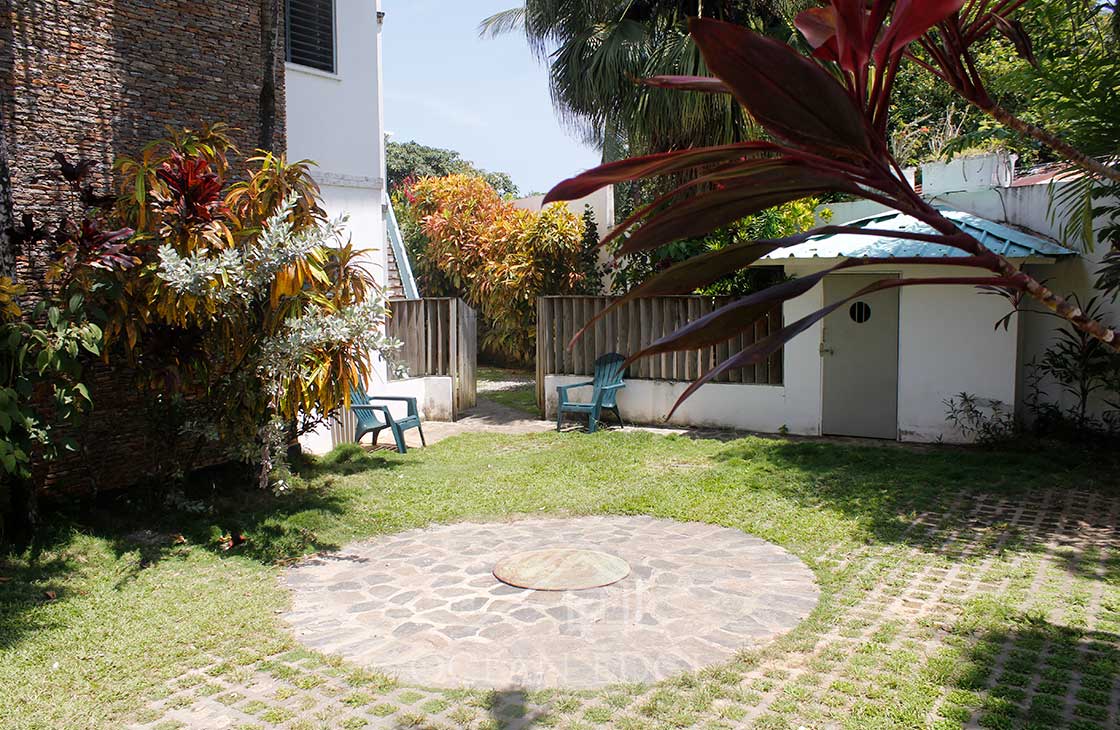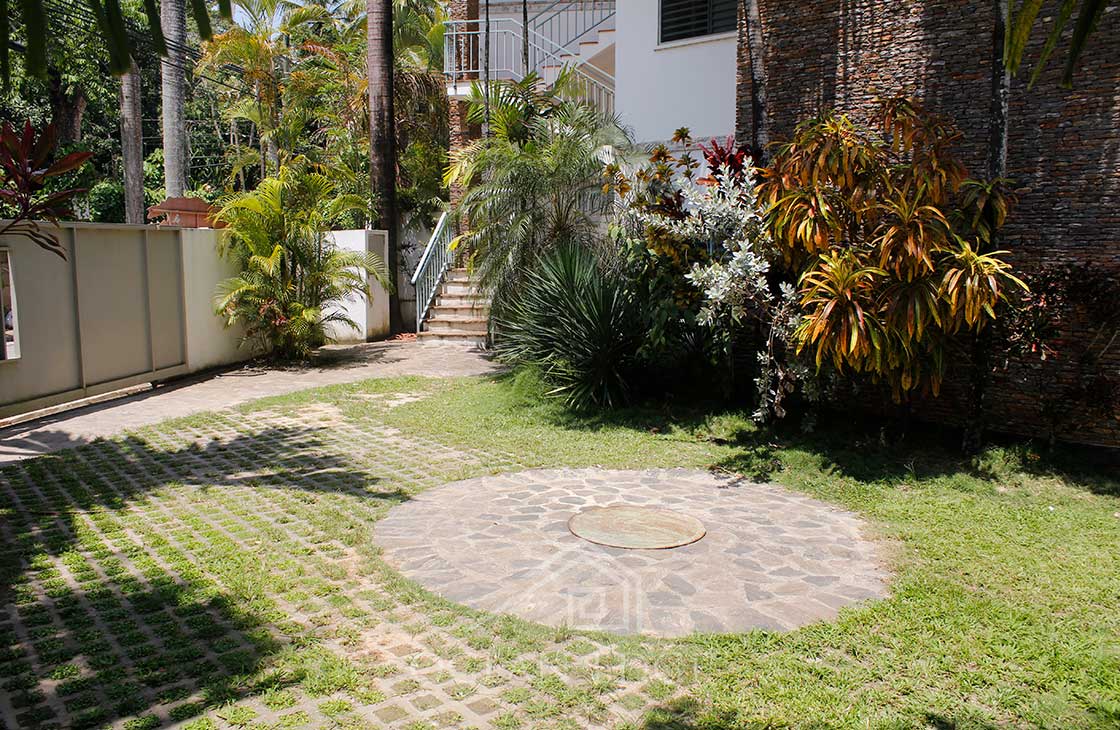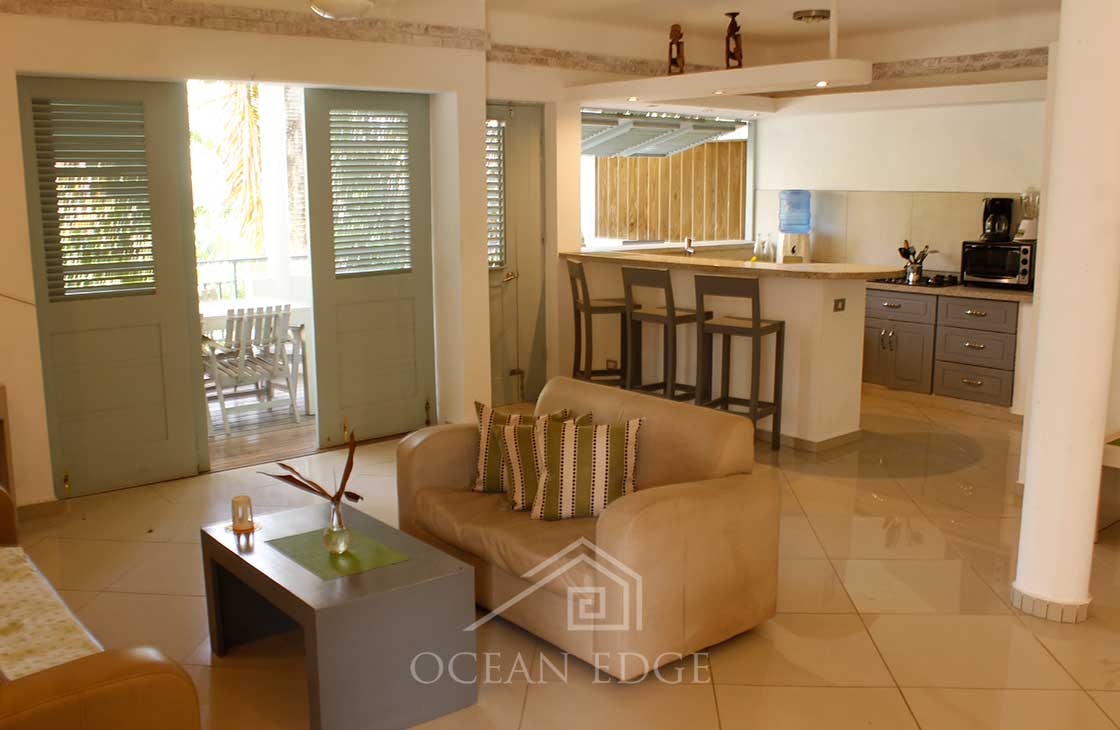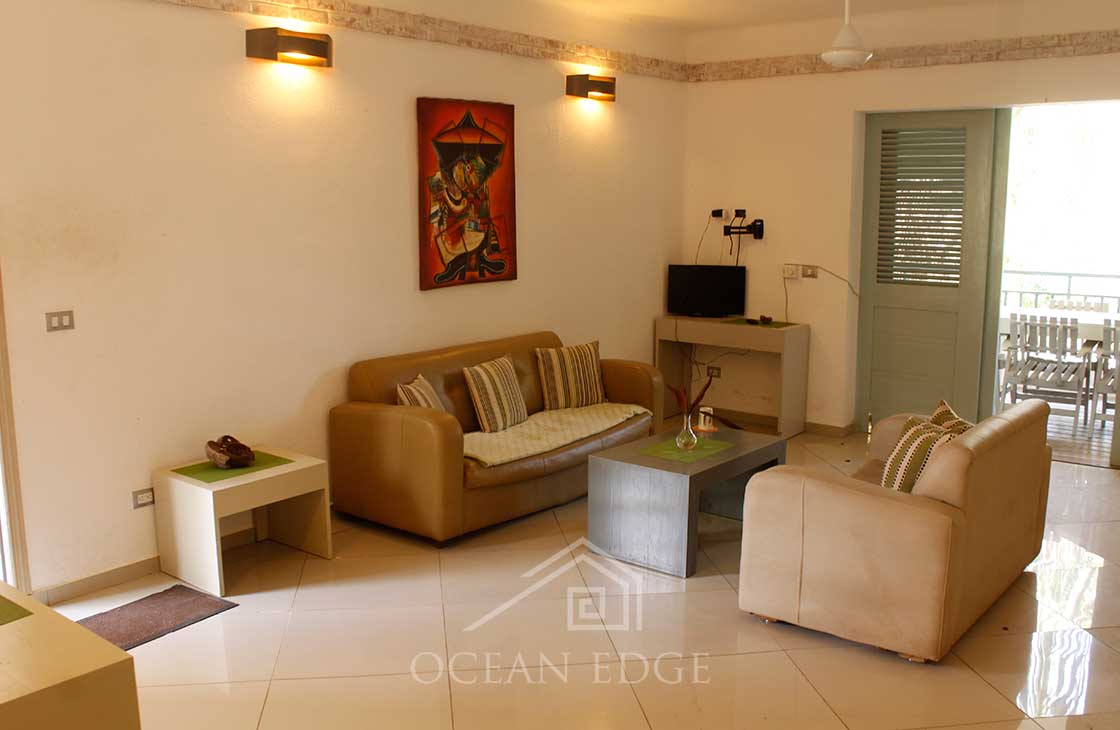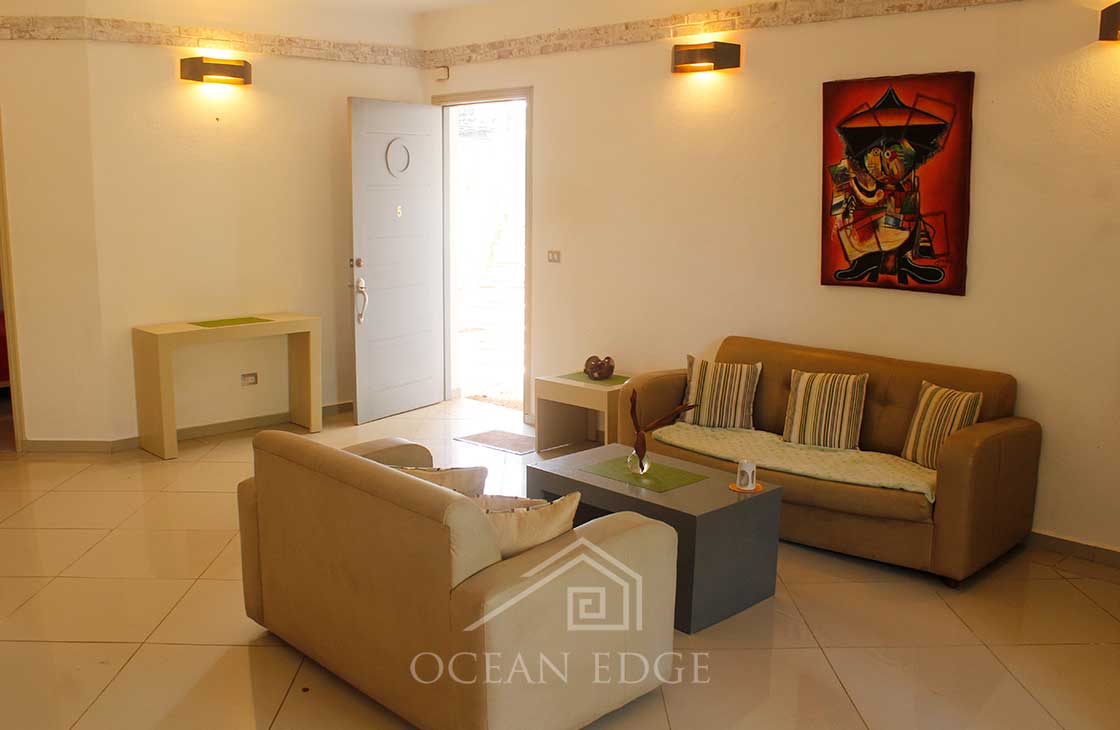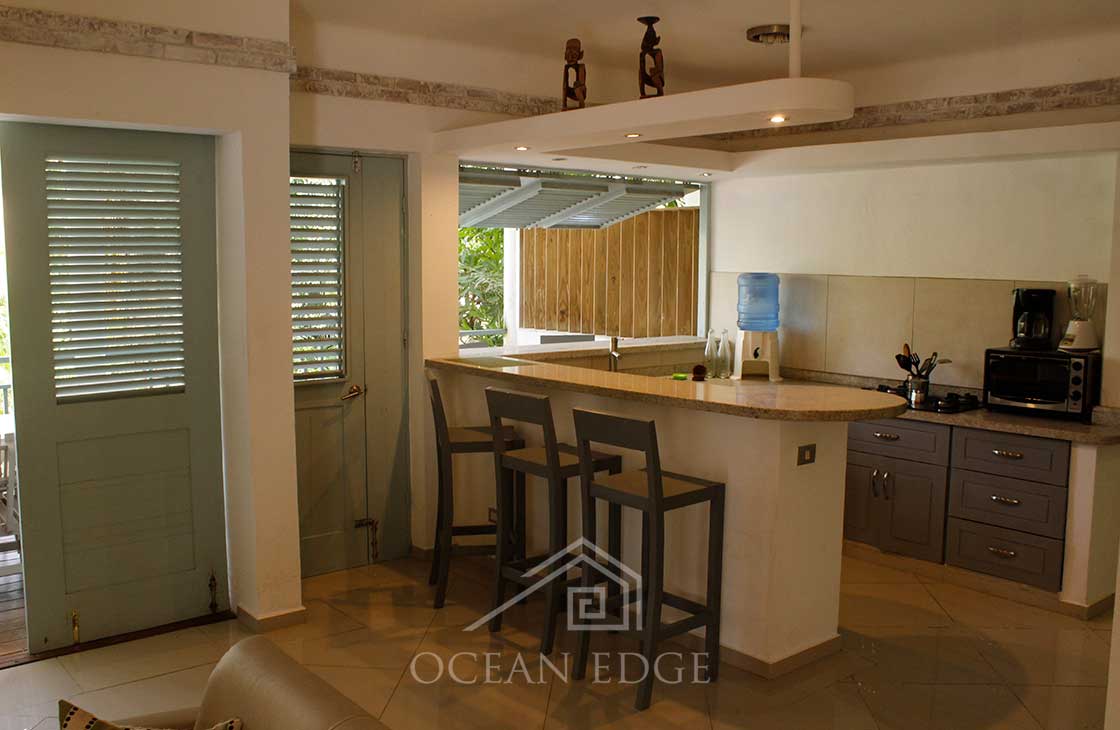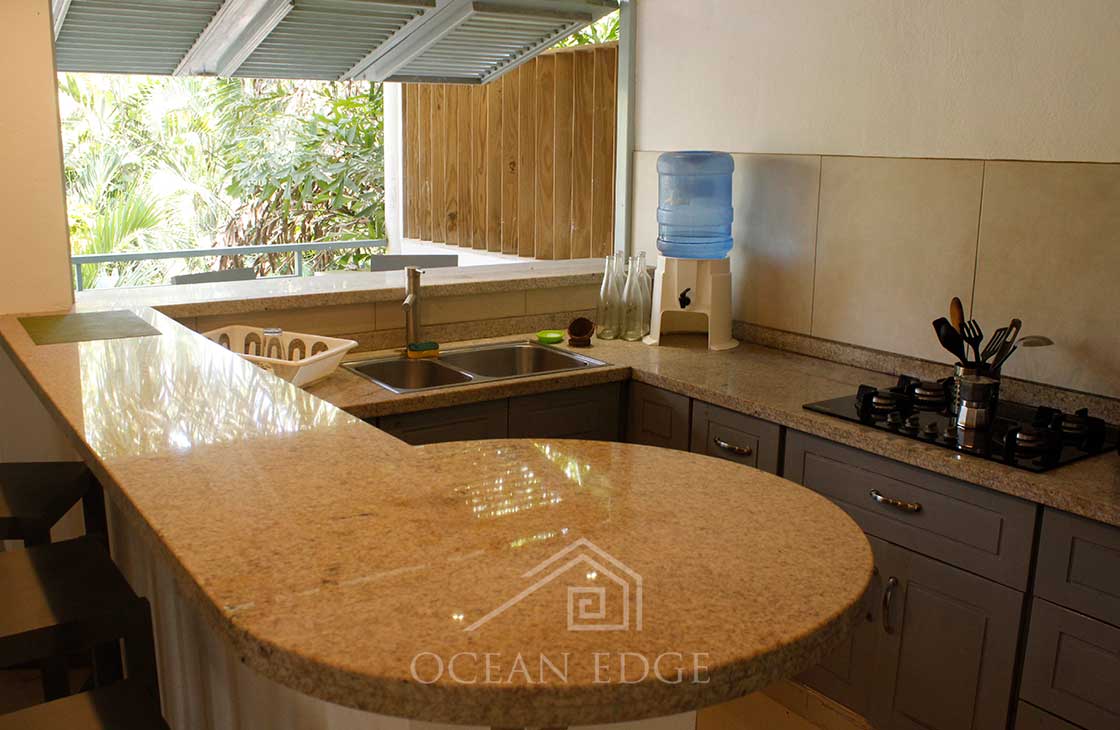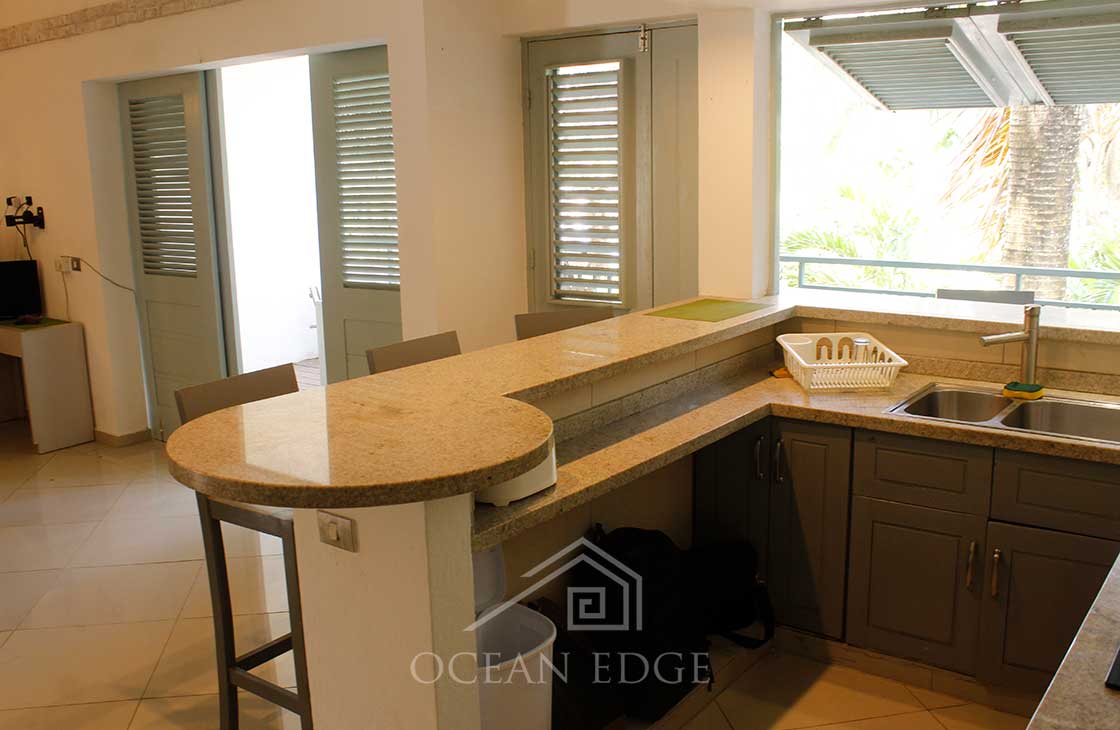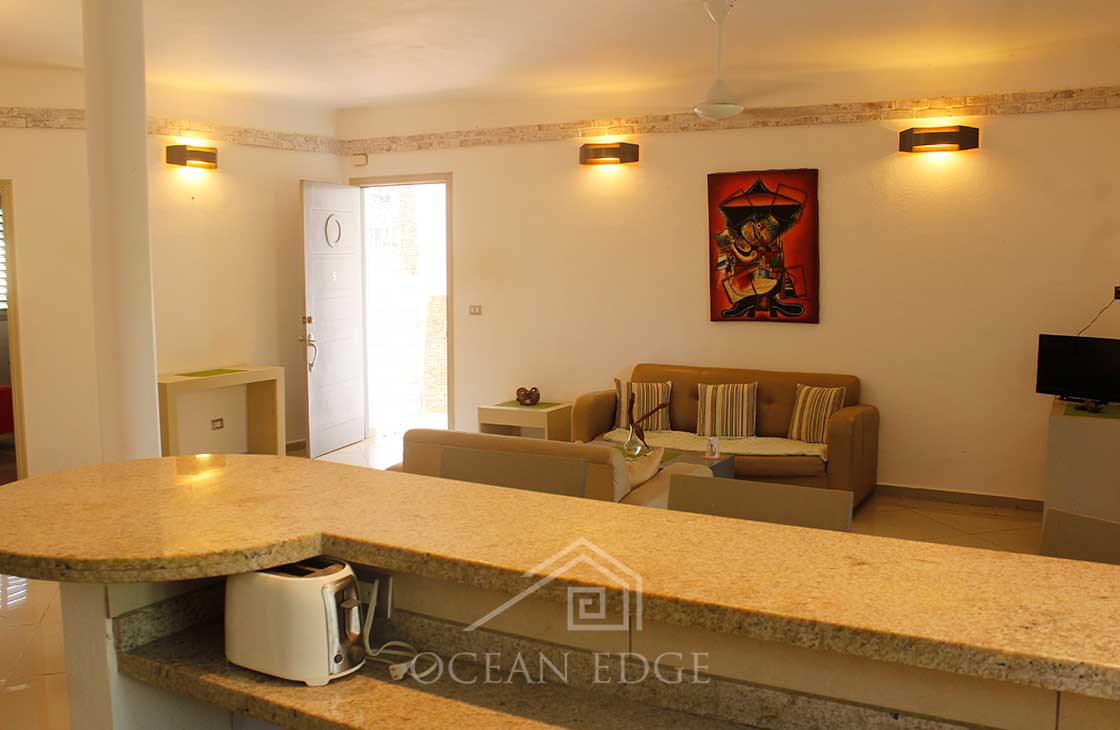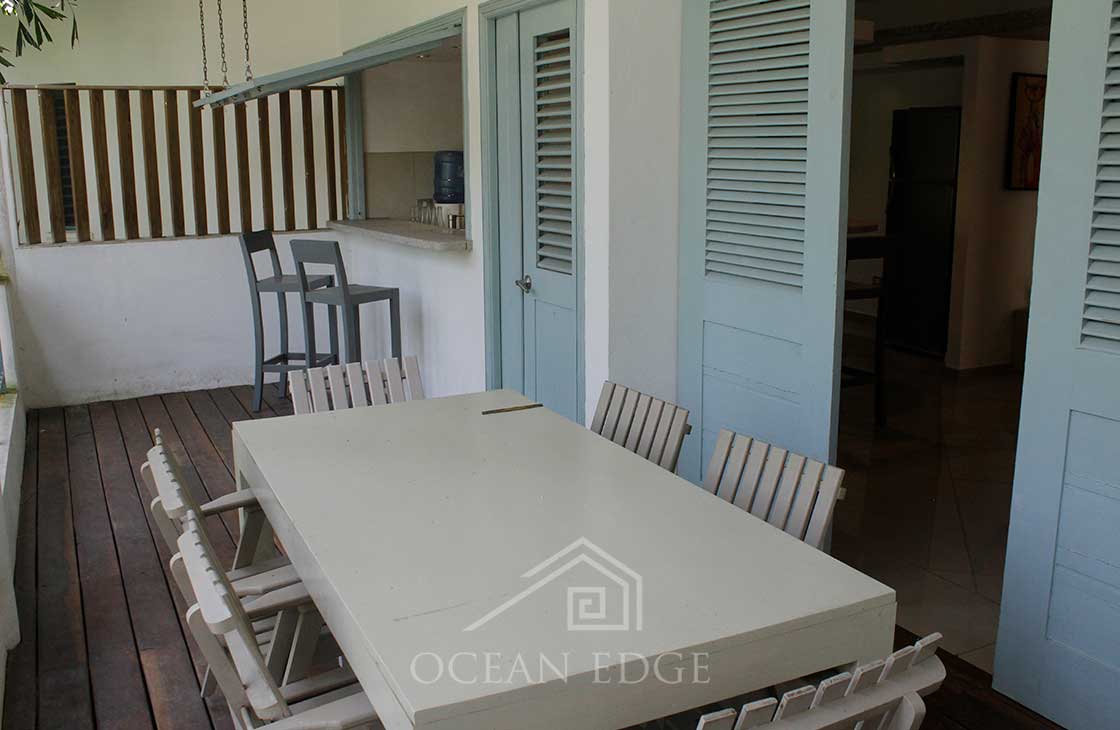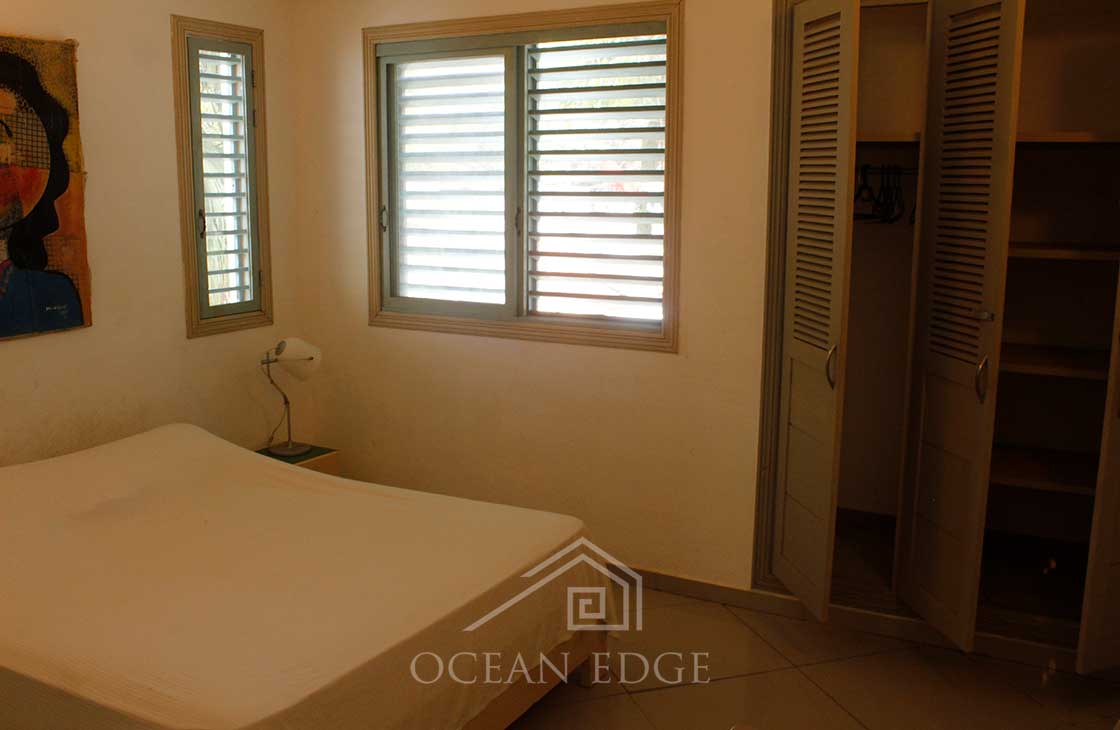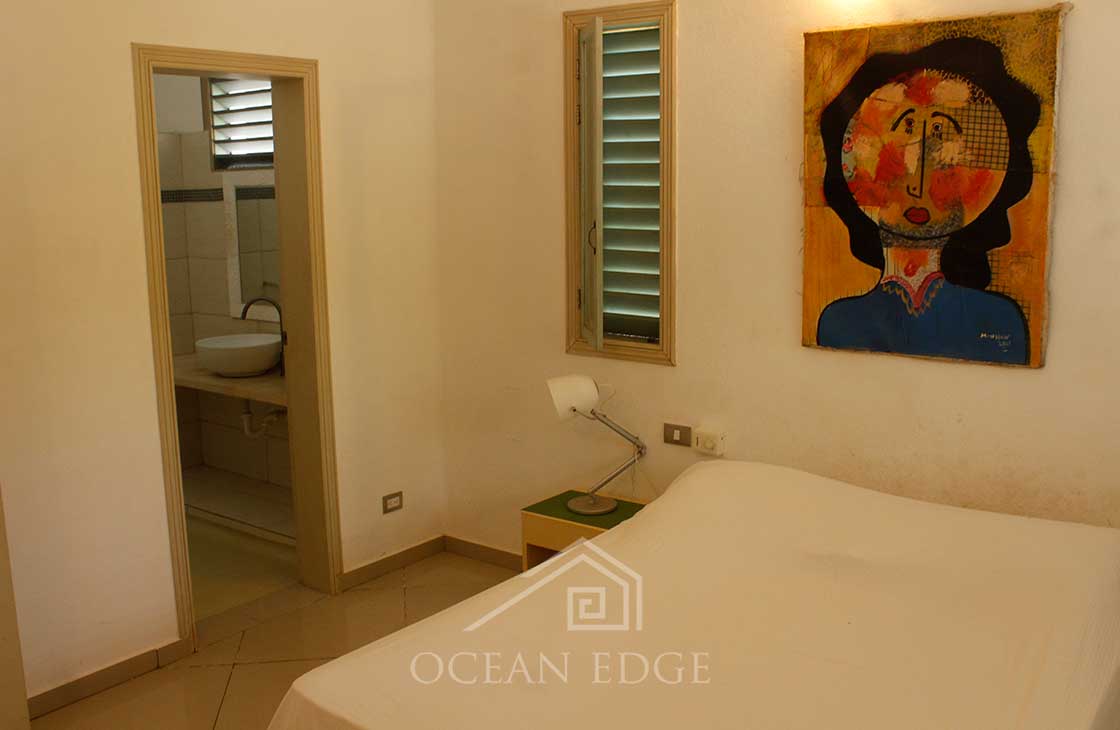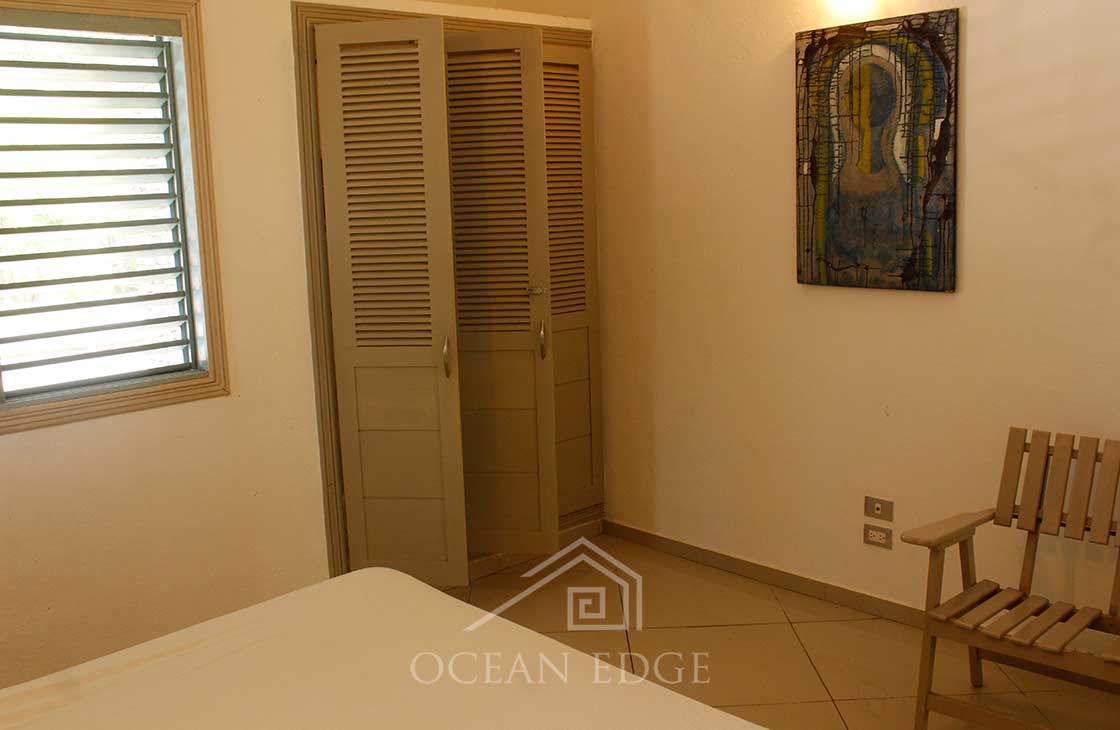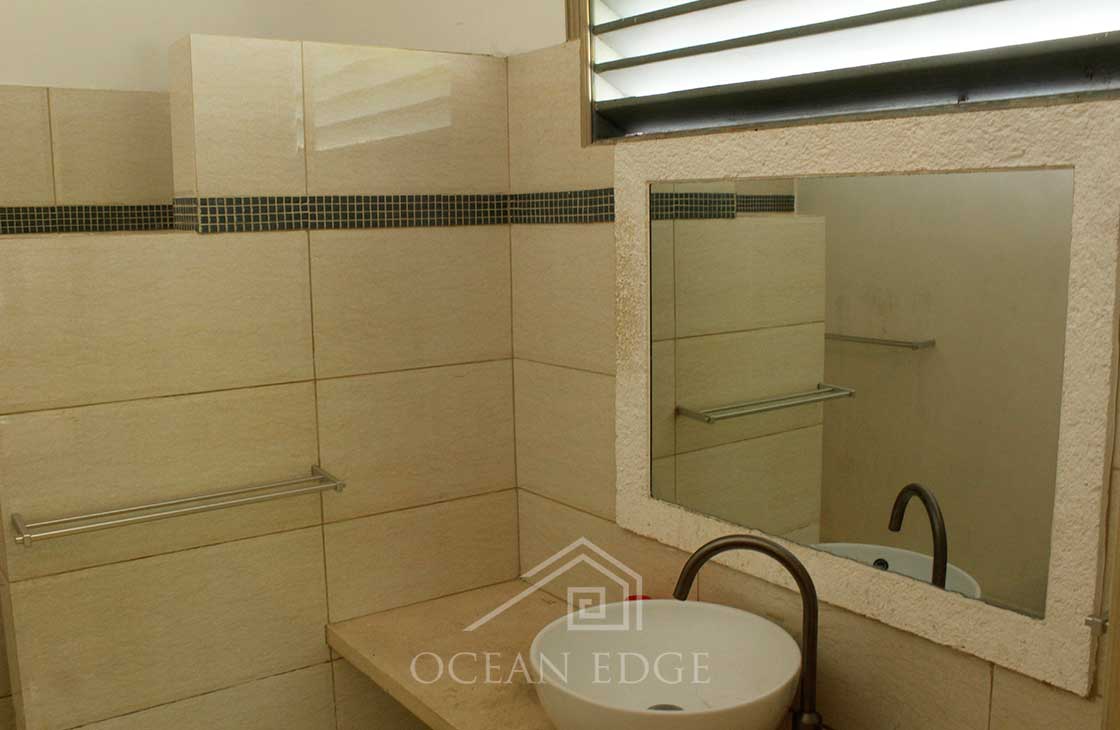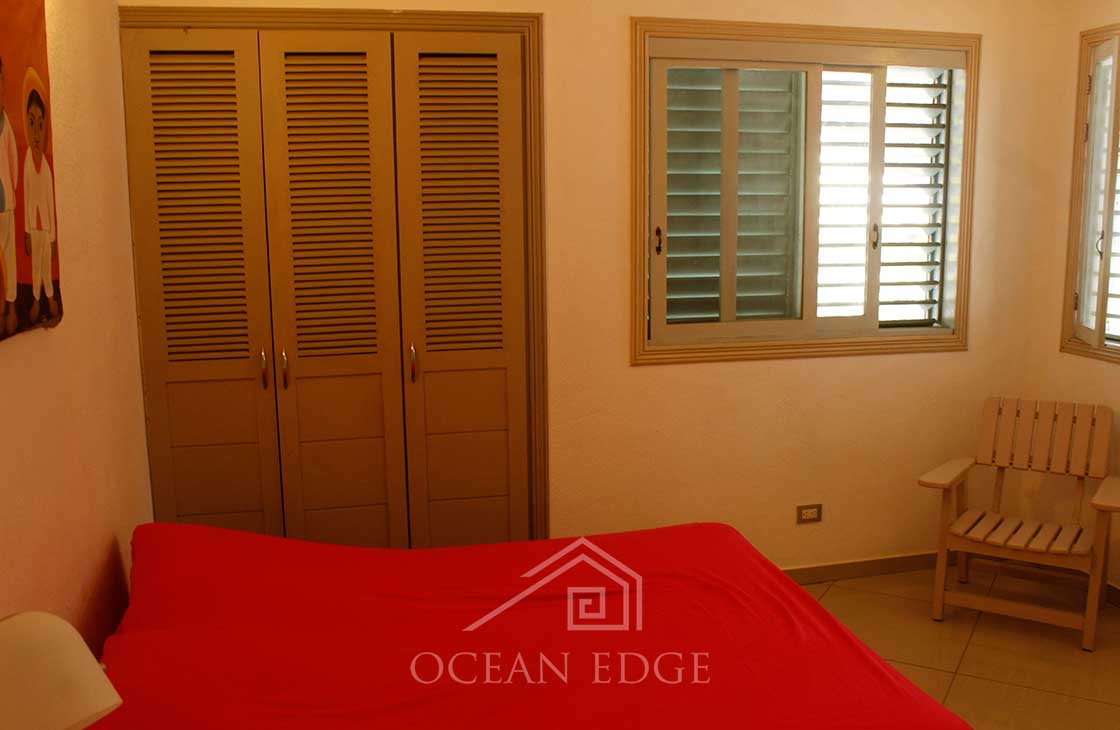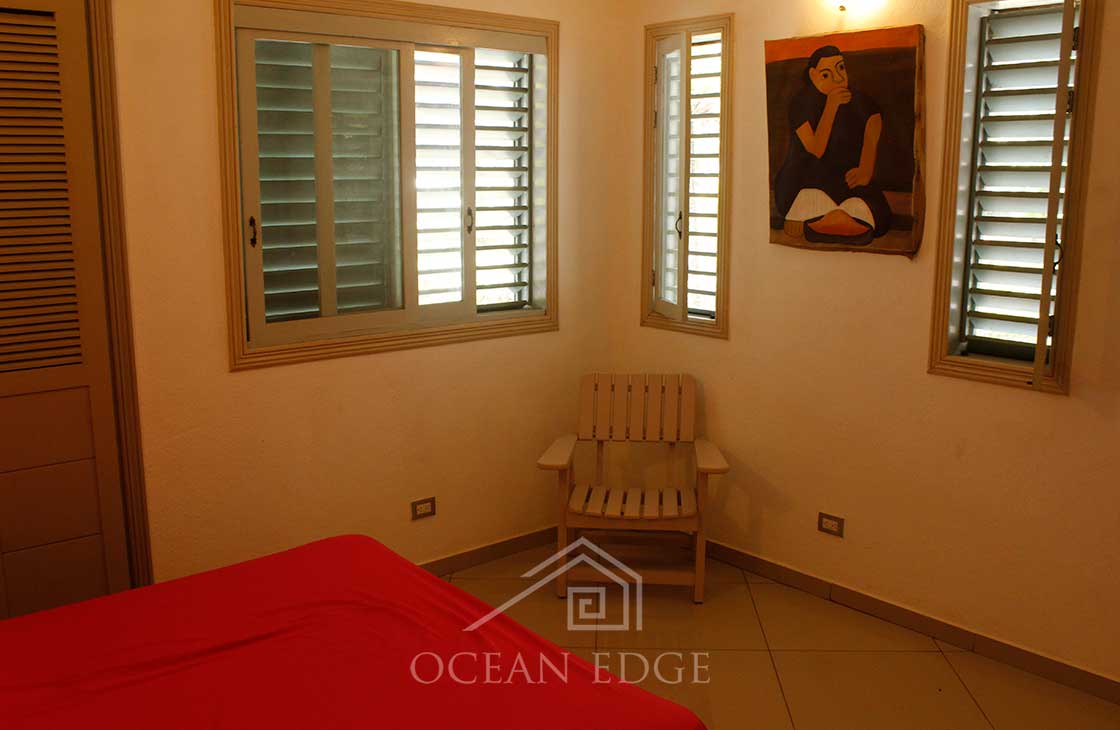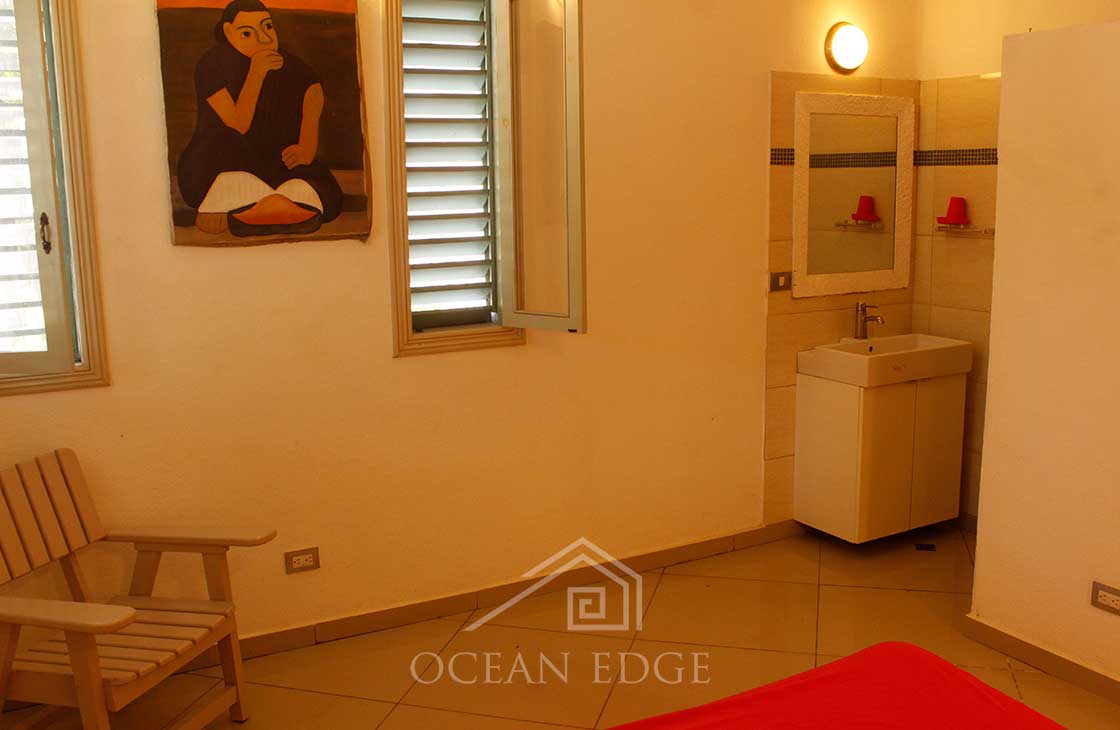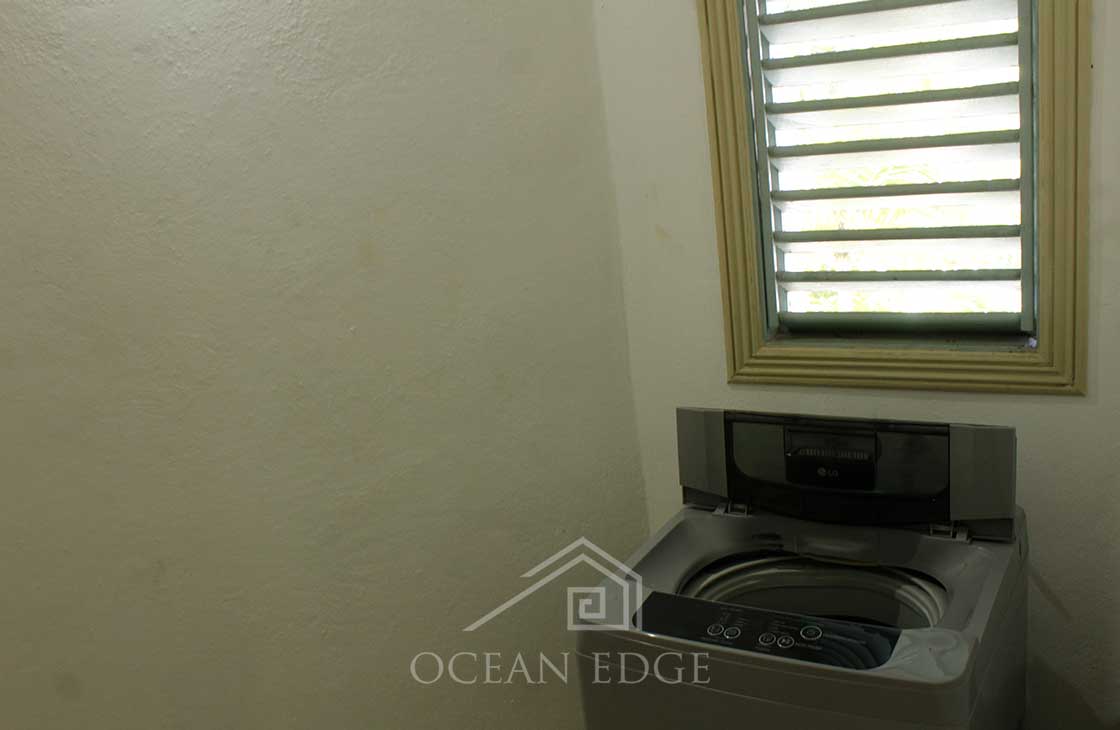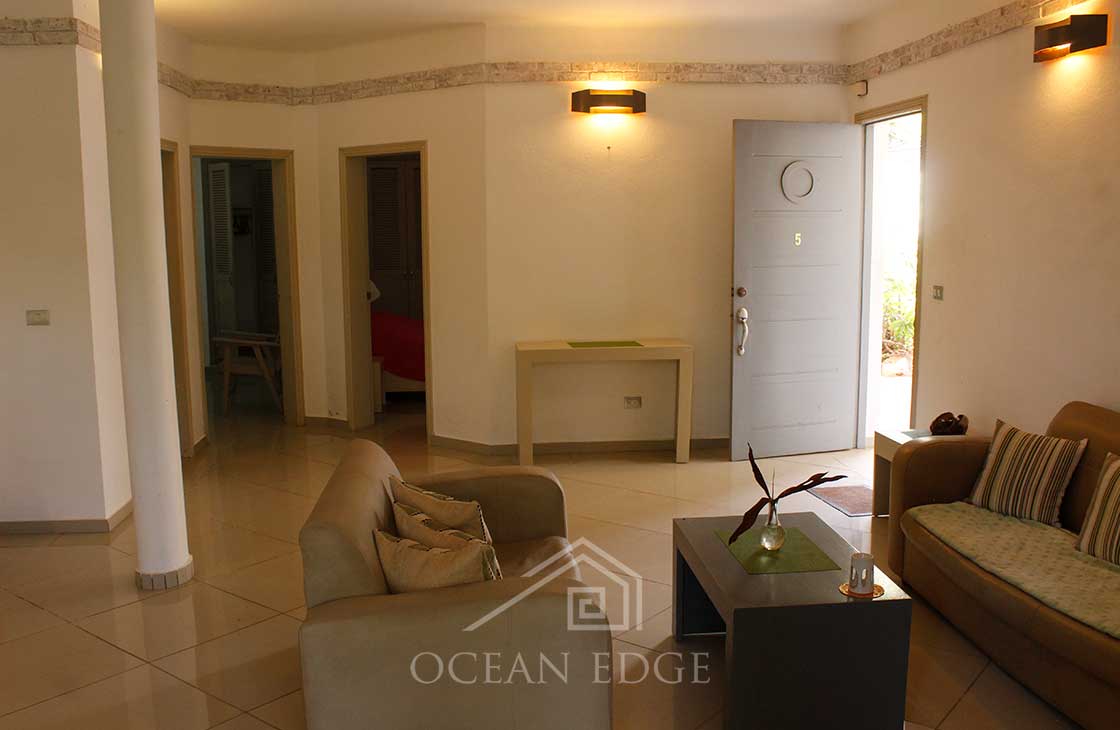 Welcome to this spacious 2-bedroom condo located about 7 minutes walking to Playa Popy and its many bars and restaurants and 10 minutes walking from all the small businesses in the center of the village.
The apartment is on the second floor of a 3-level building. It features 2 large bedrooms equipped with a queen bed, each with their own ensuite bathroom. There is also a guest bathroom with access from the living room. The covered terrace with pine deck has a very generous size as well and surrounded by tropical trees. The large open kitchen with peninsula bar is truly a comfortable living space. It is equipped with stainless steel oven, refrigerator and 5 burner stove and opens onto the terrace and the living room. Behind the kitchen is a small service room with a laundry machine.
The high ceilings and construction design allow for fresh air to circulate and keep the condo cool during the hottest hours. The condo is sold fully furnished. The asking price is below market. The property is ready for rental purpose and ideal for medium to long term rentals. The HOA fees are particularly low at US$55 per month including everything except your private electricity and gas consumption.
Wide Open Spaces | Easy Access to Beach & Center Town | Price Opportunity | Low HOA fees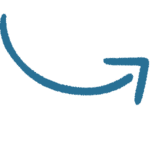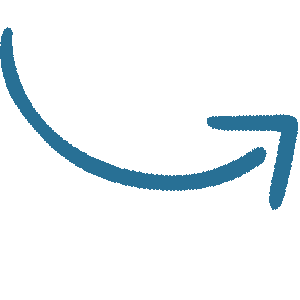 Spacious condos close to all amenities
properties for sale by location type
What is your favorite lifestyle? Waking up in the morning with gorgeous views over the ocean and the surrounding nature, the exclusive beach life feet in the sand or in a quiet neighborhood a few steps from the pristine waters of Las Terrenas.
Click on your preferred lifestyle and find the perfect fit.
properties for sale by type