Serene mountain view house near Limon beach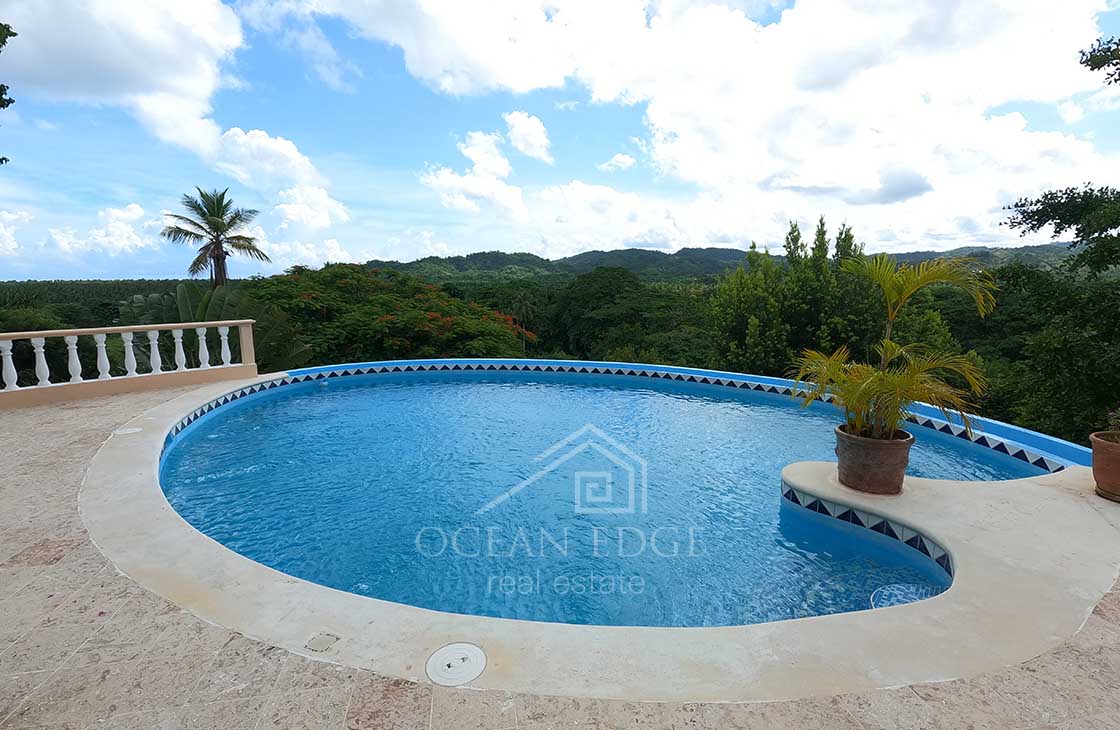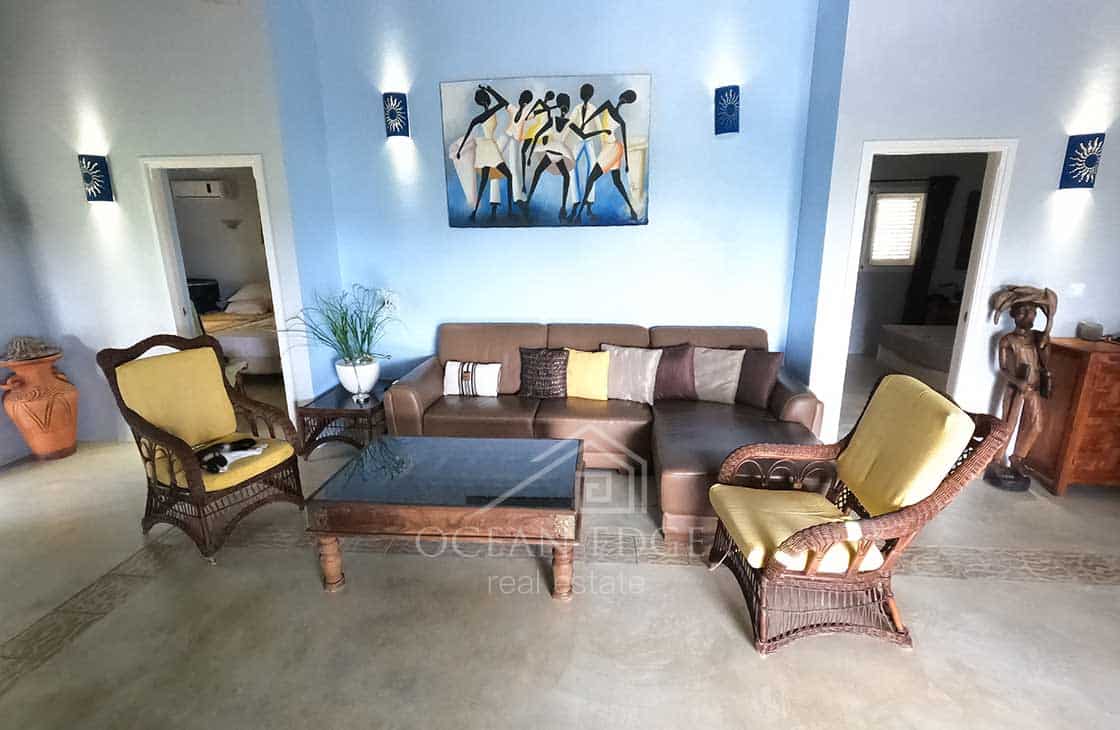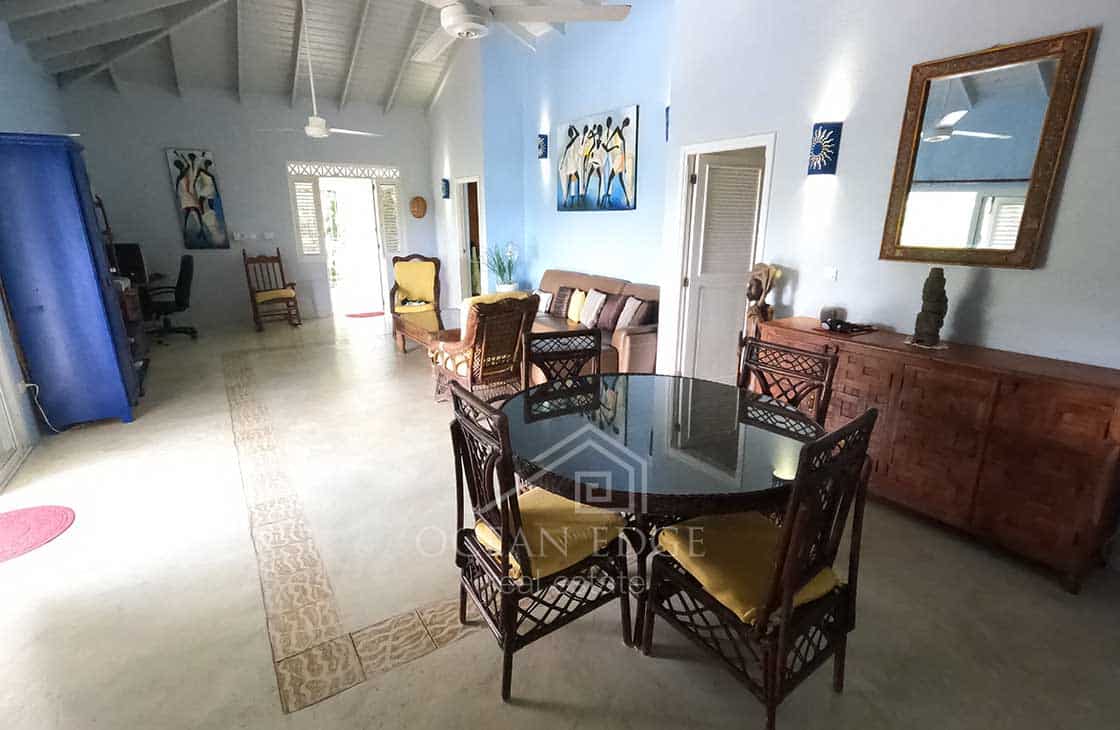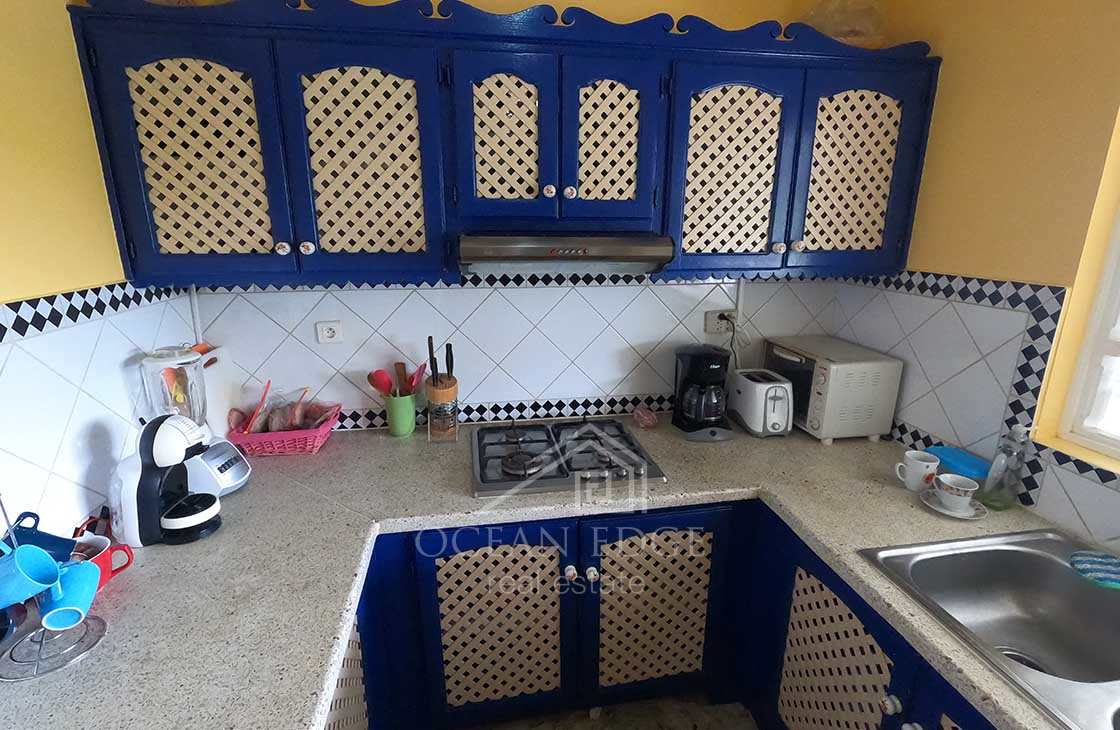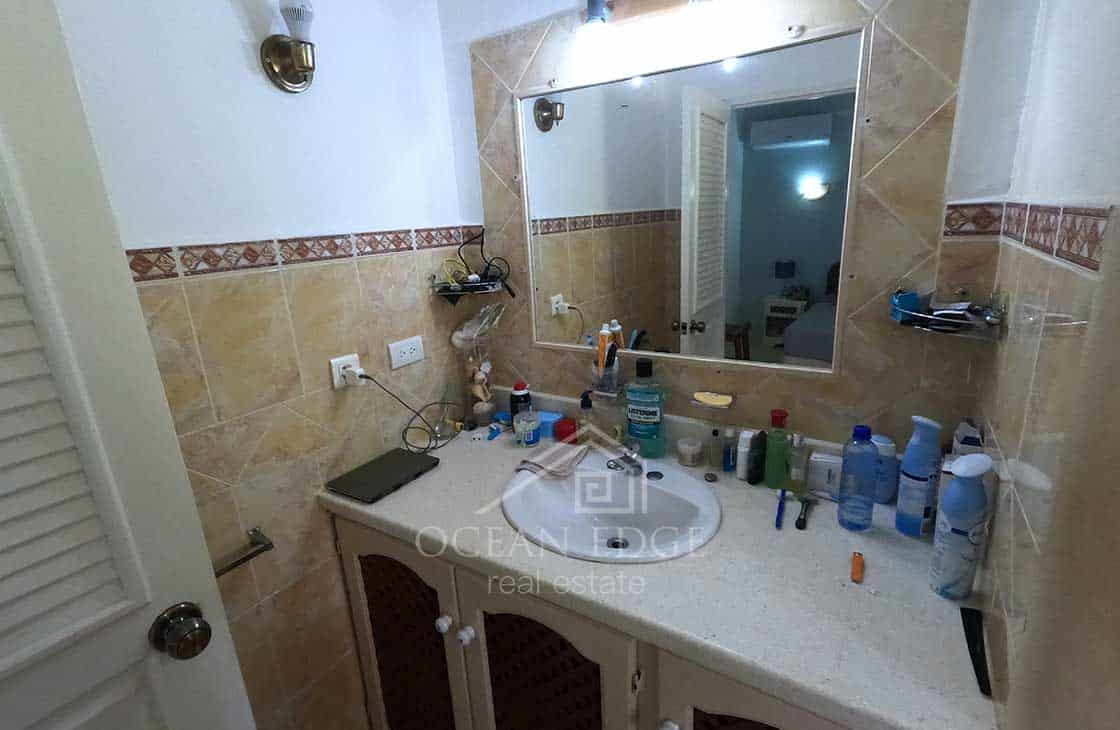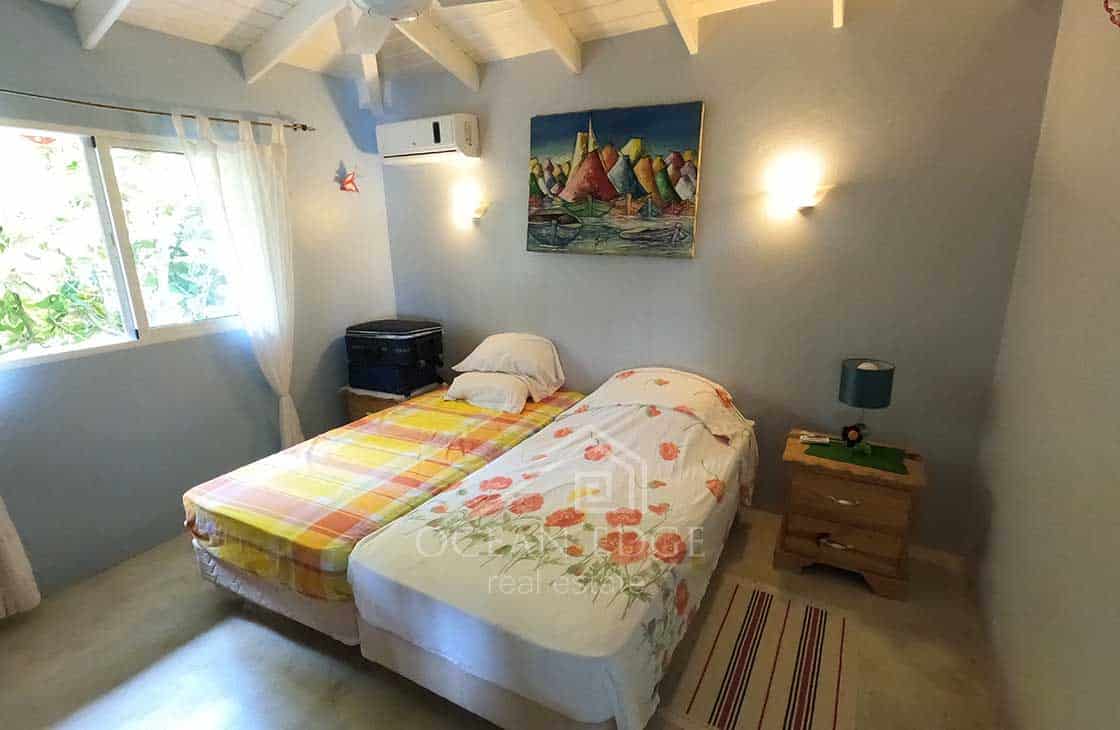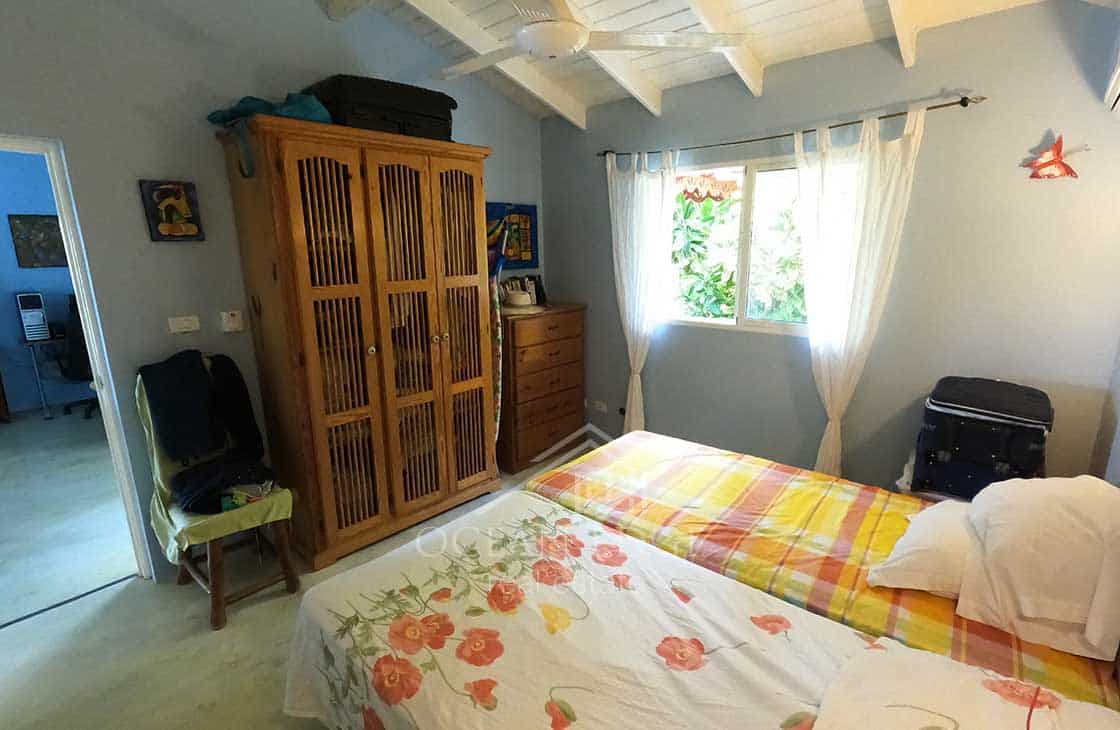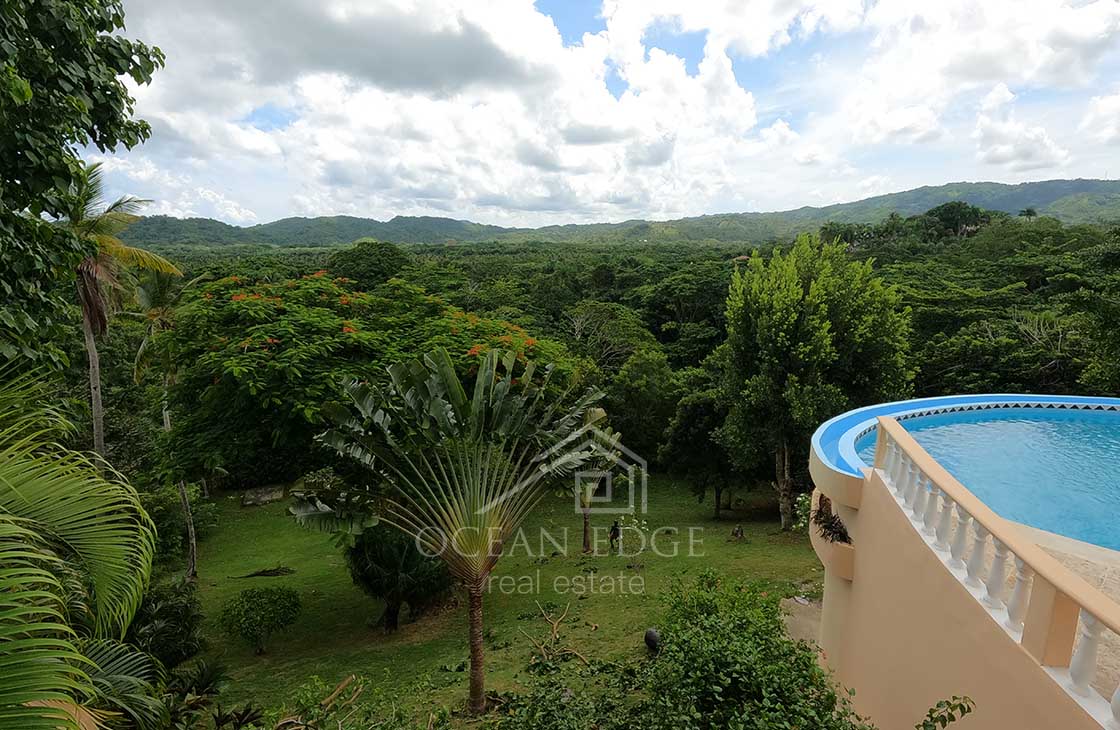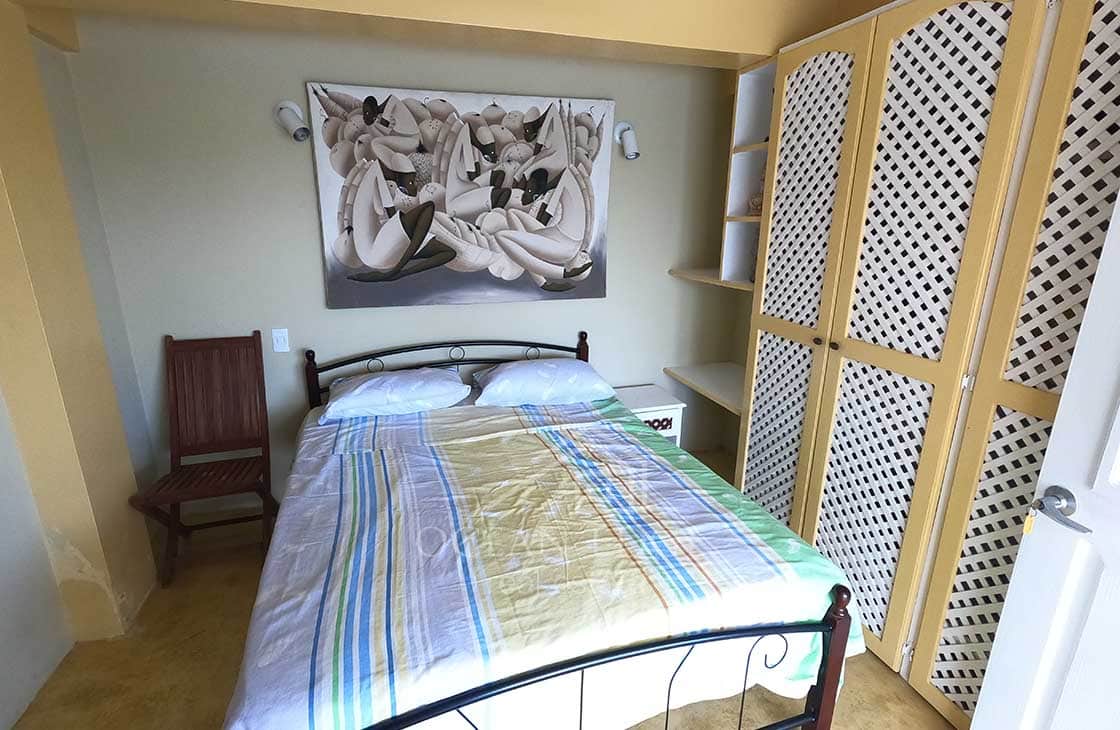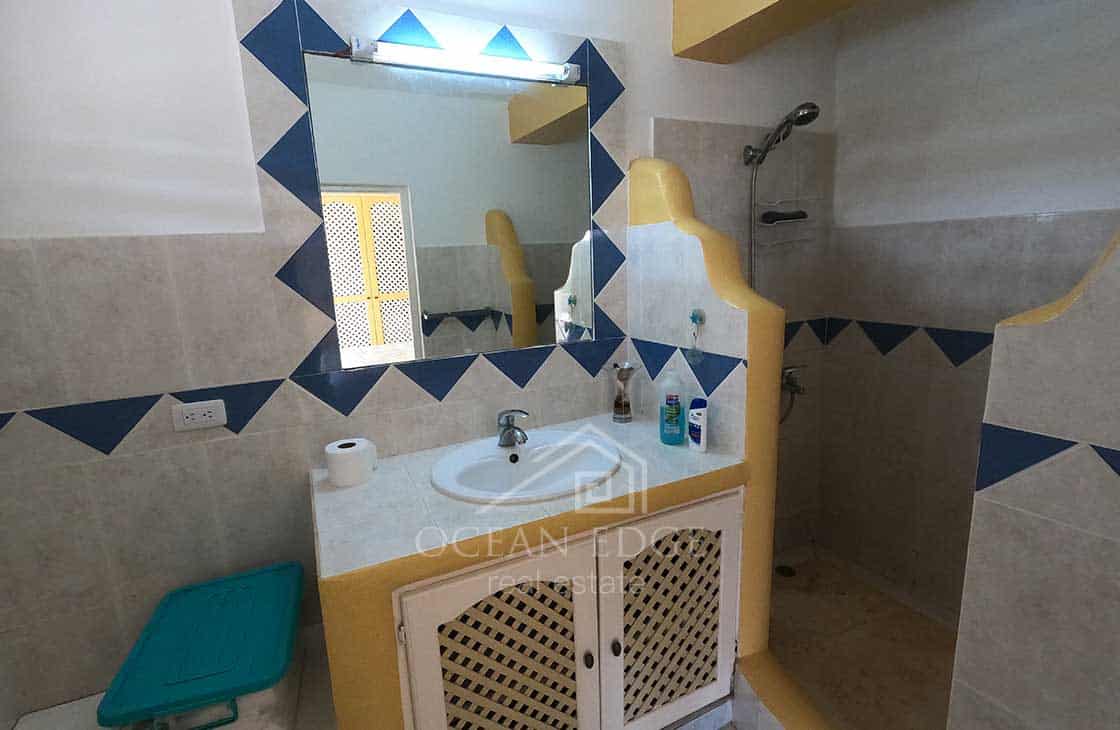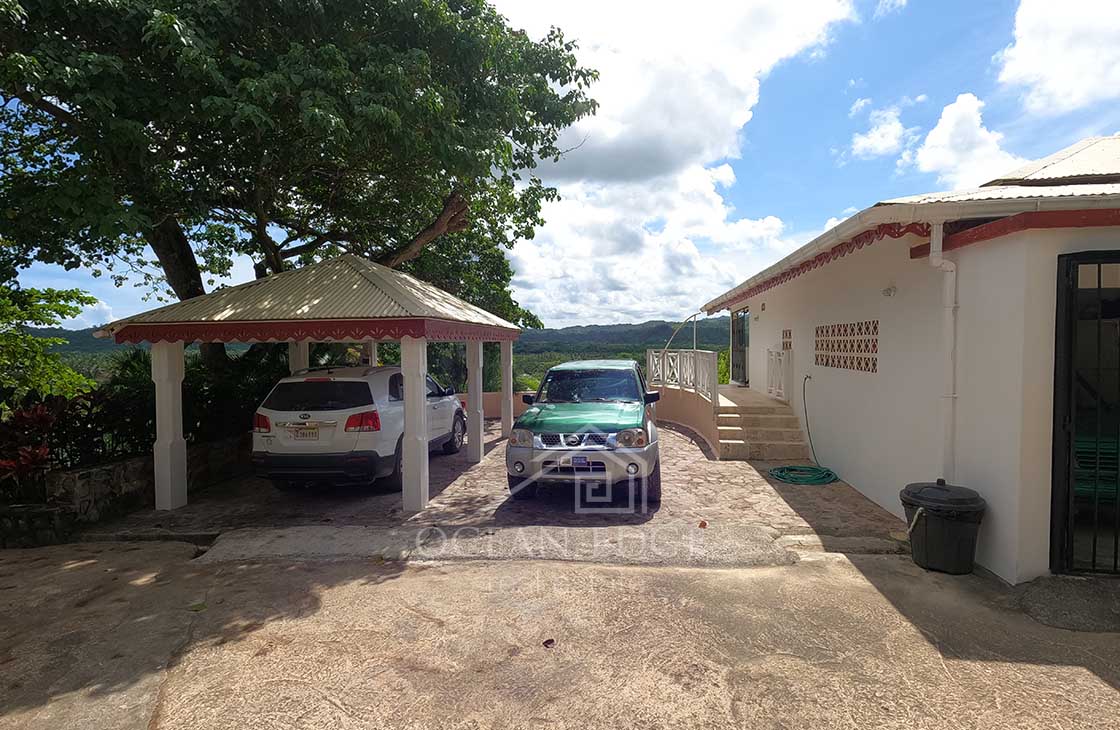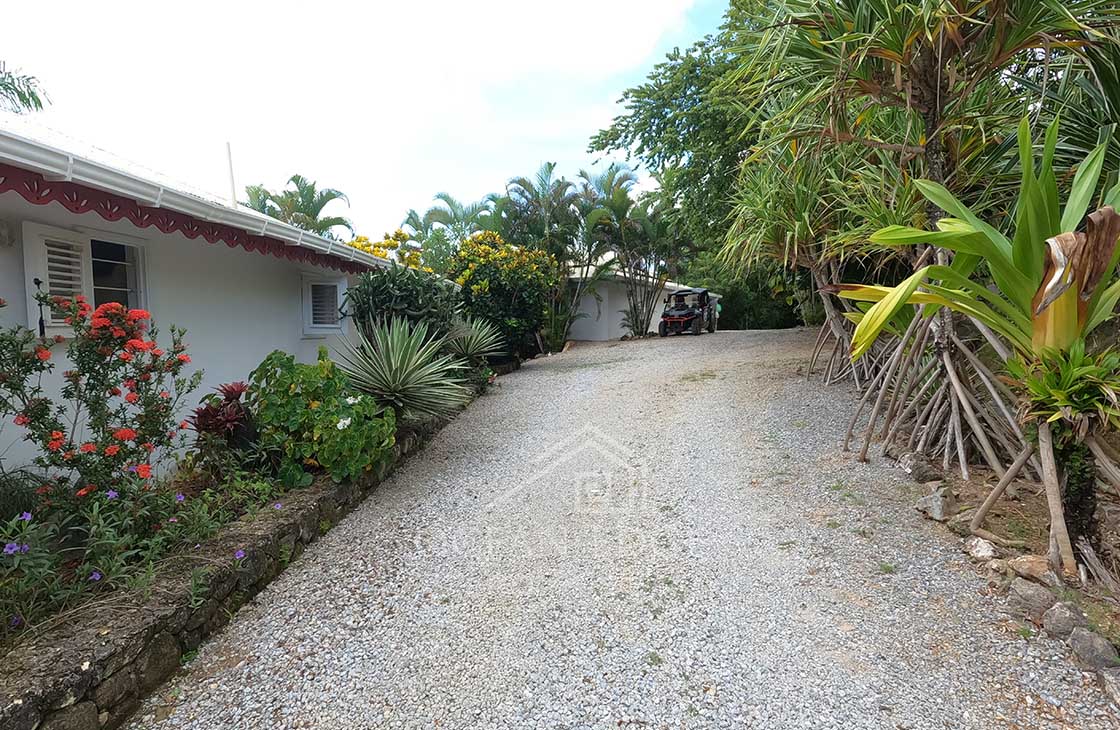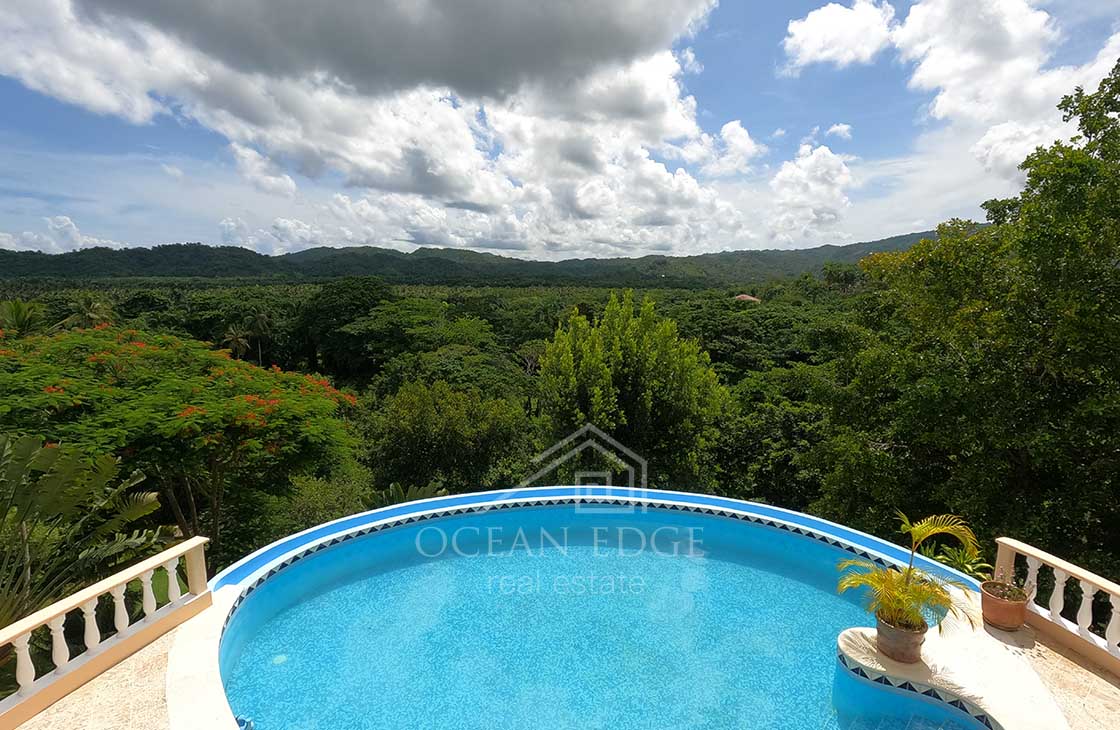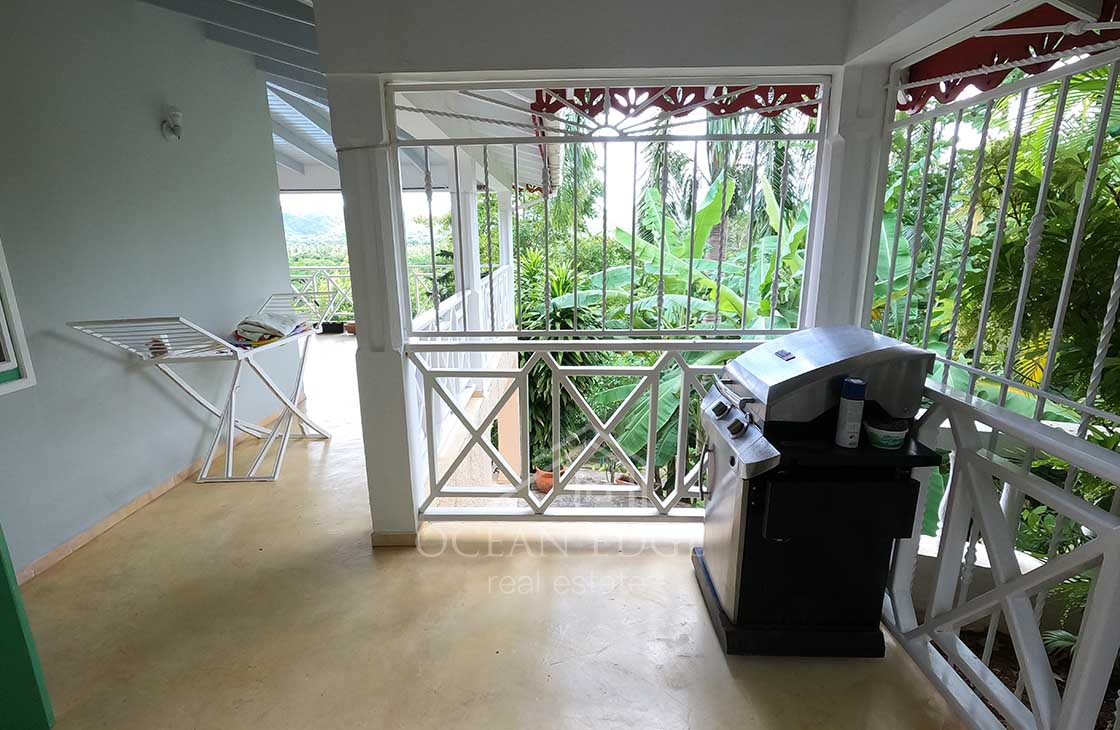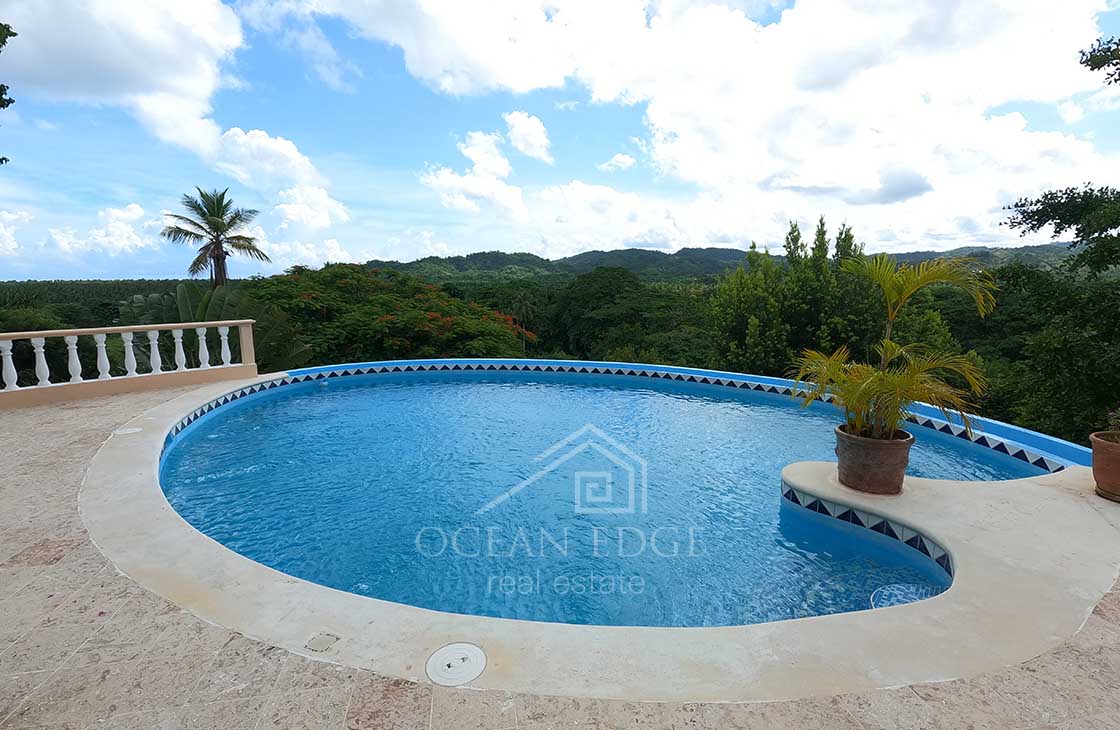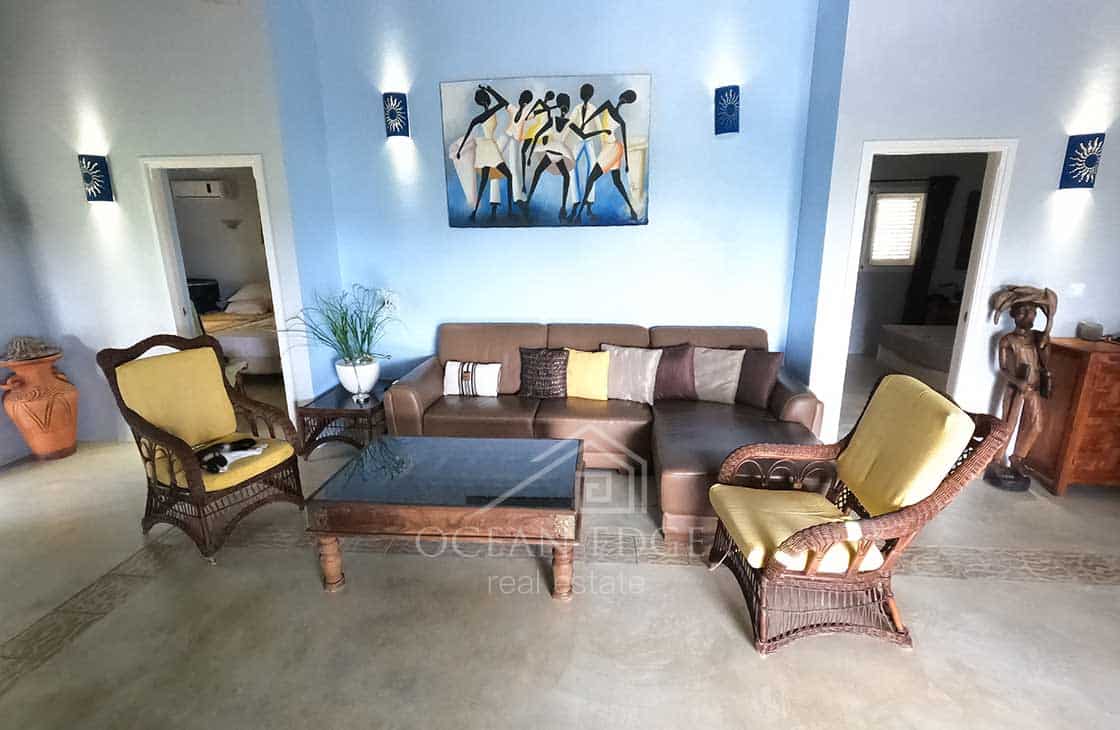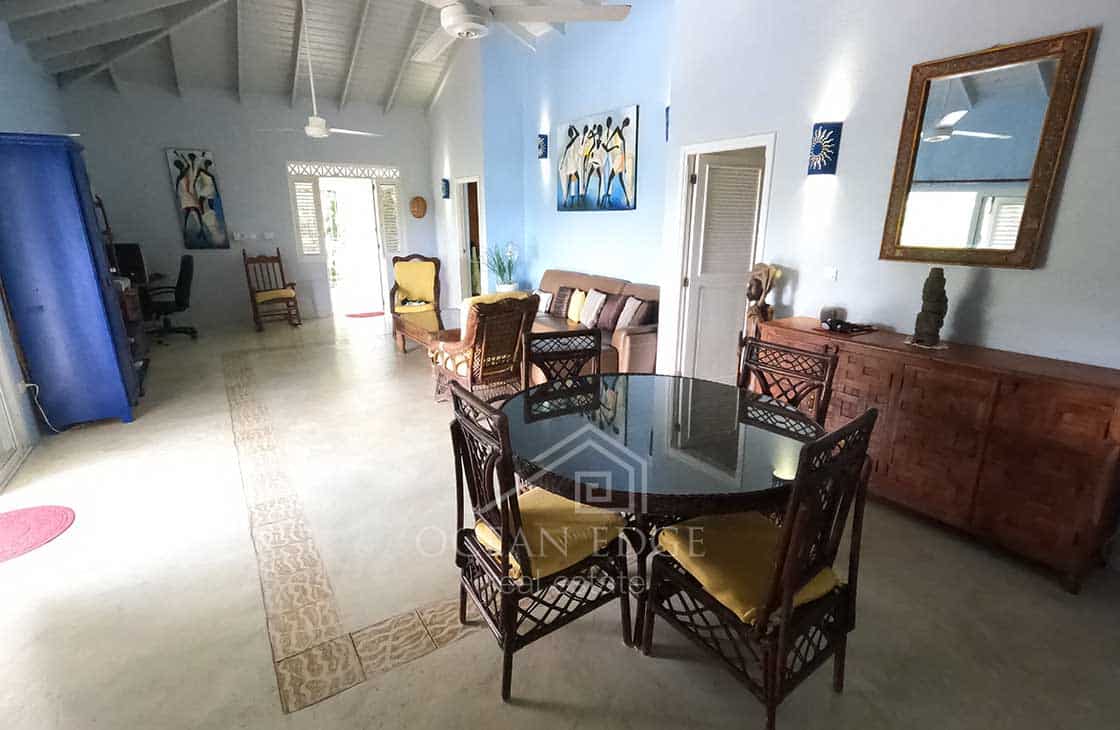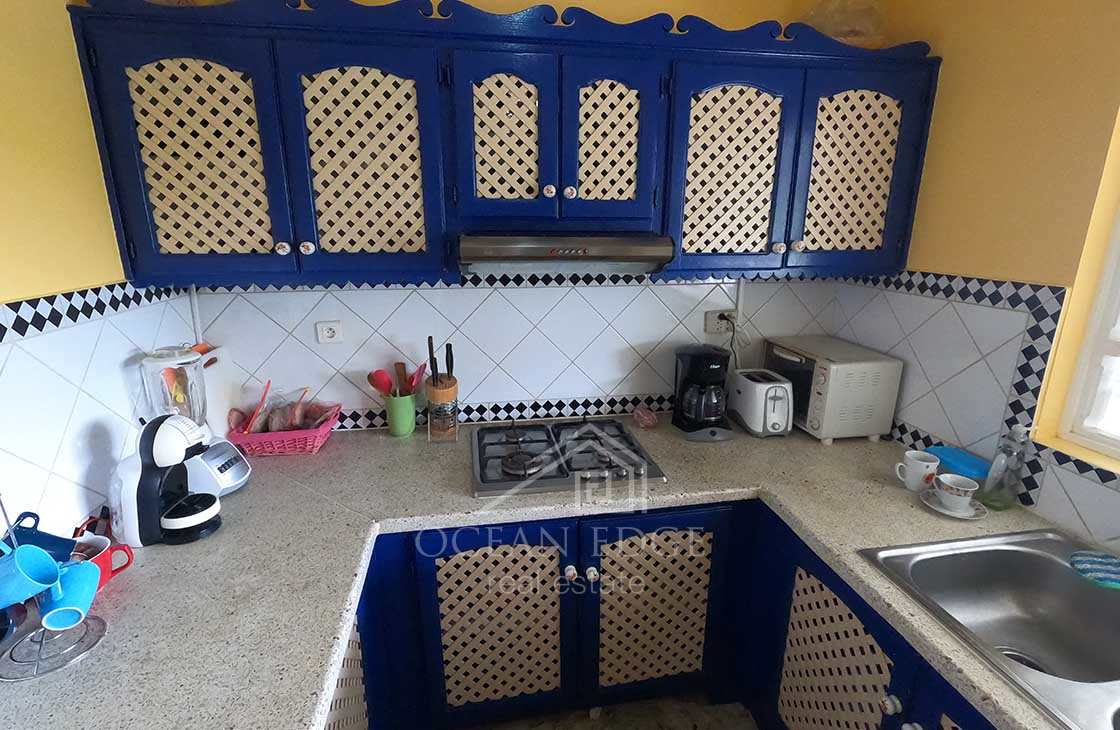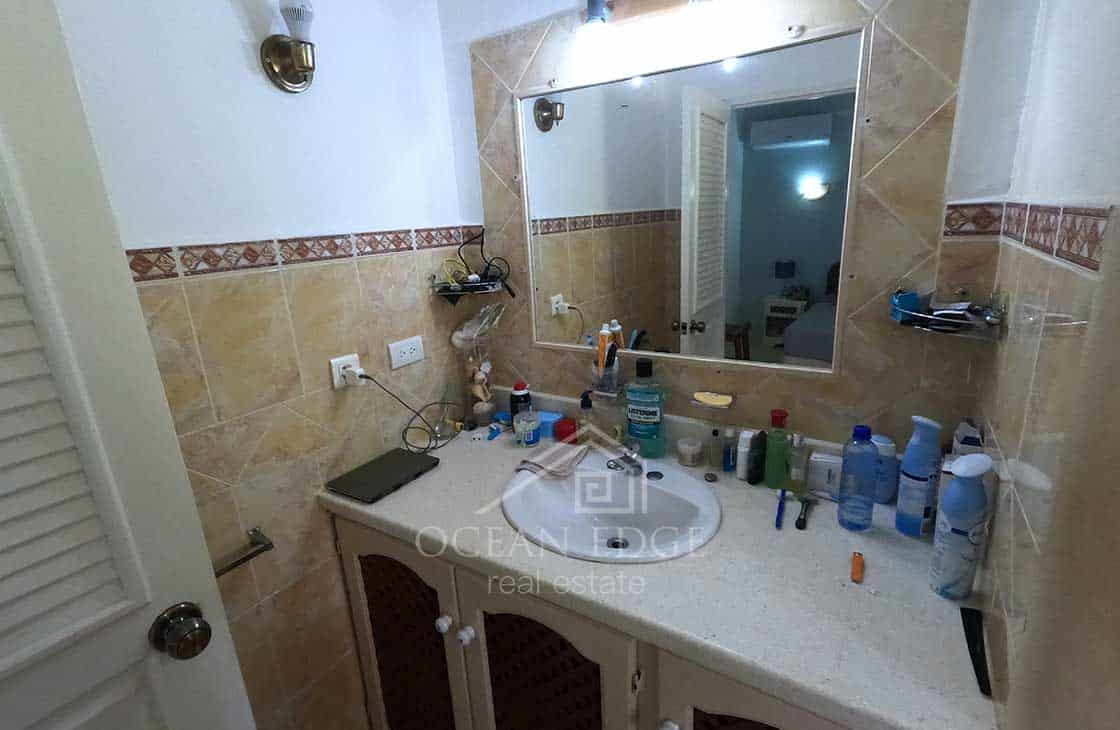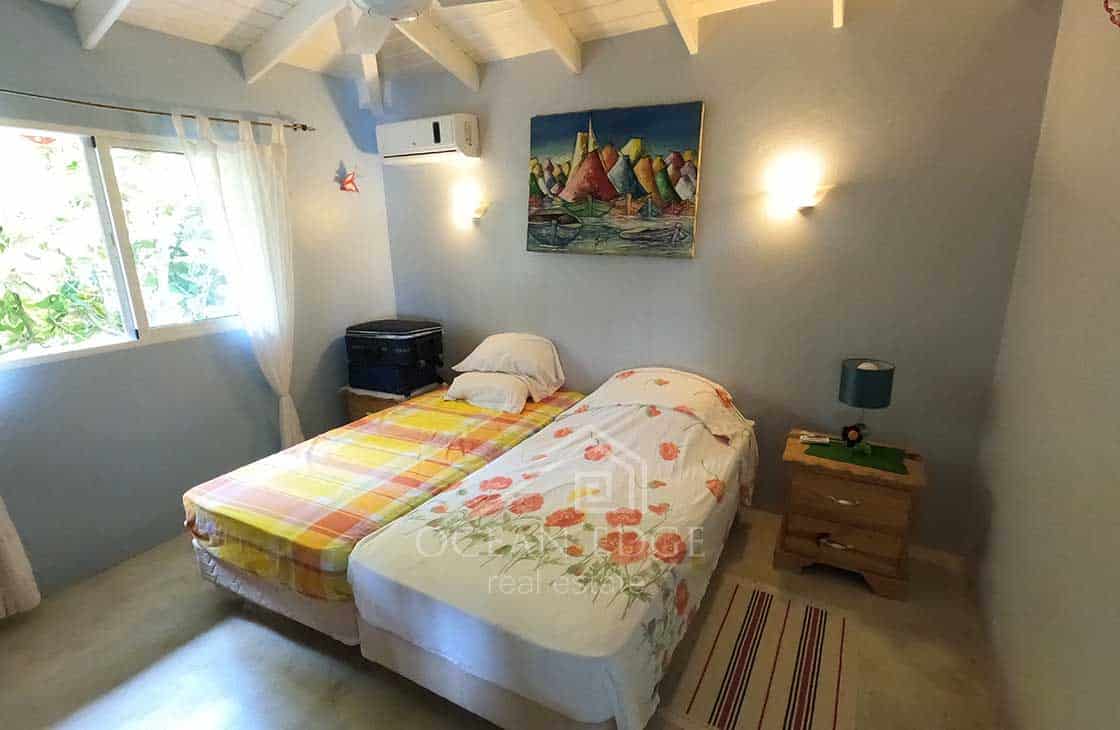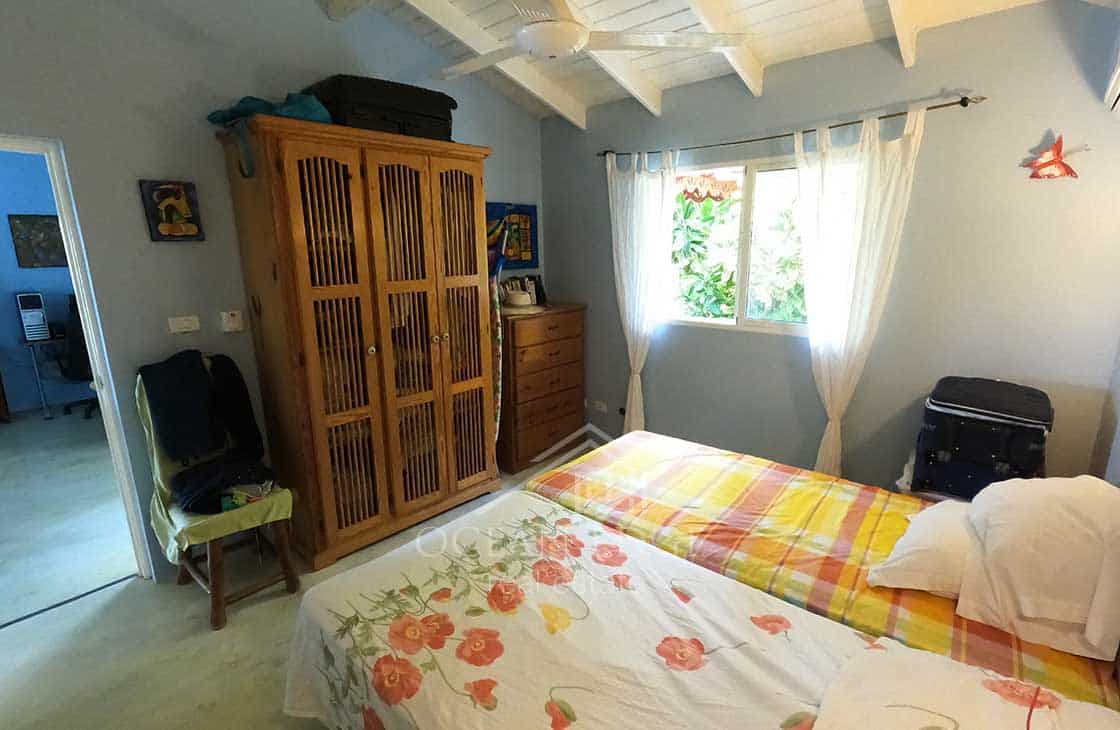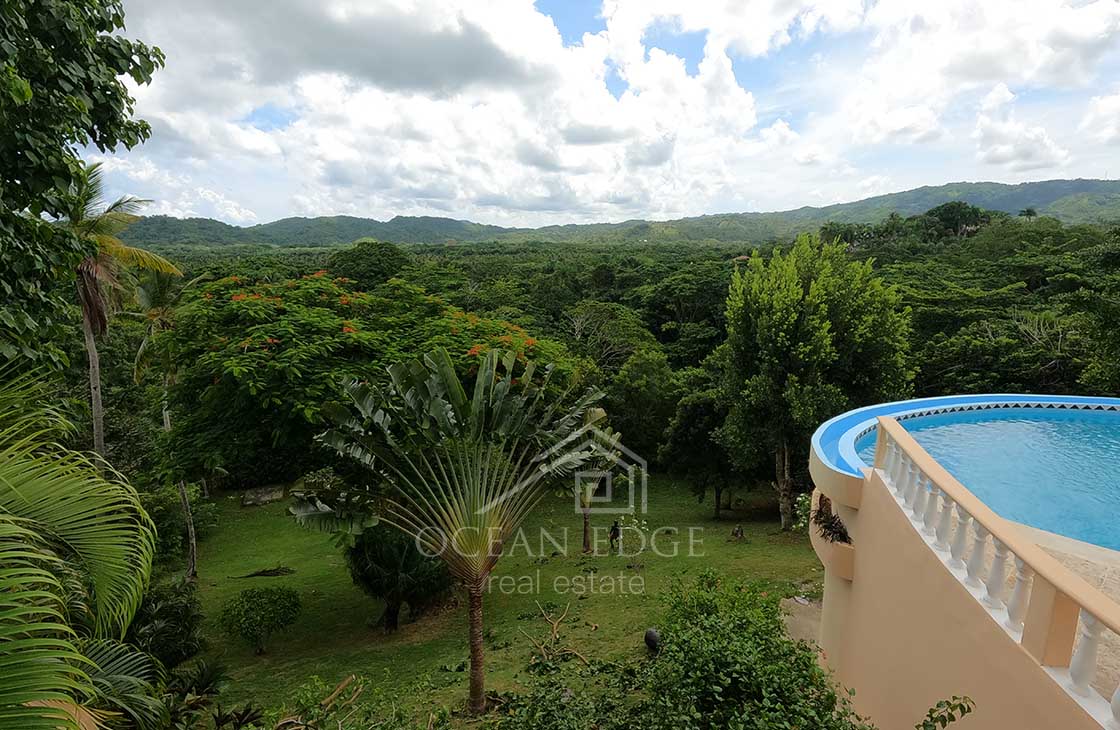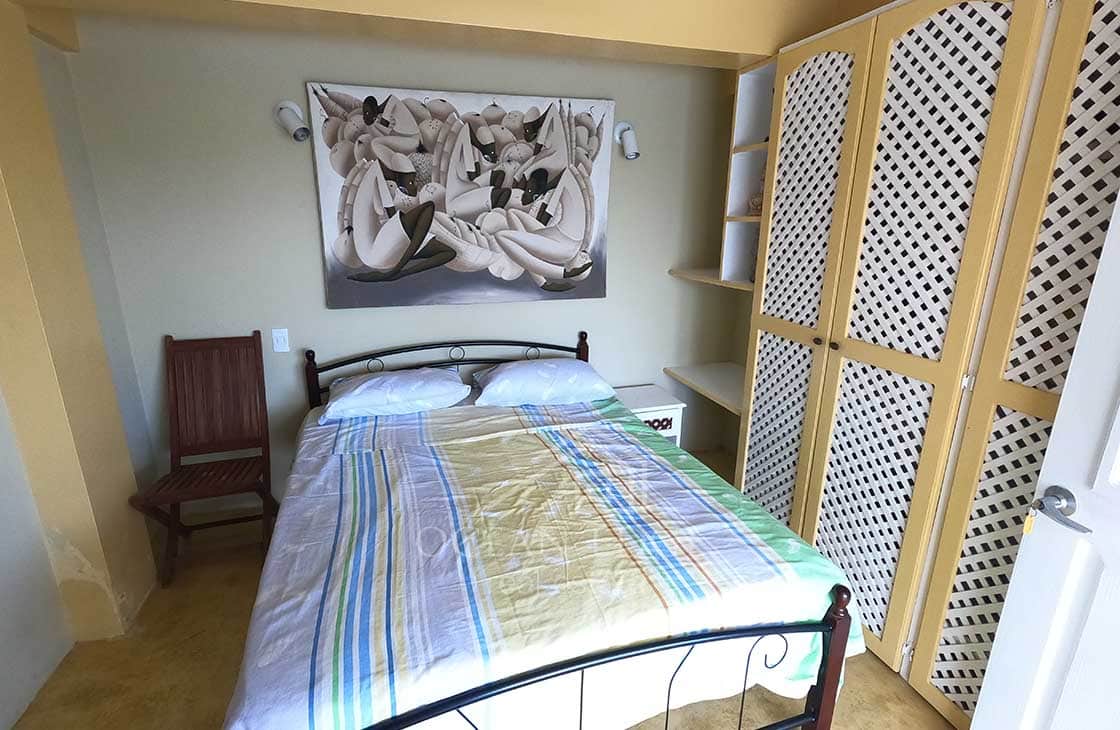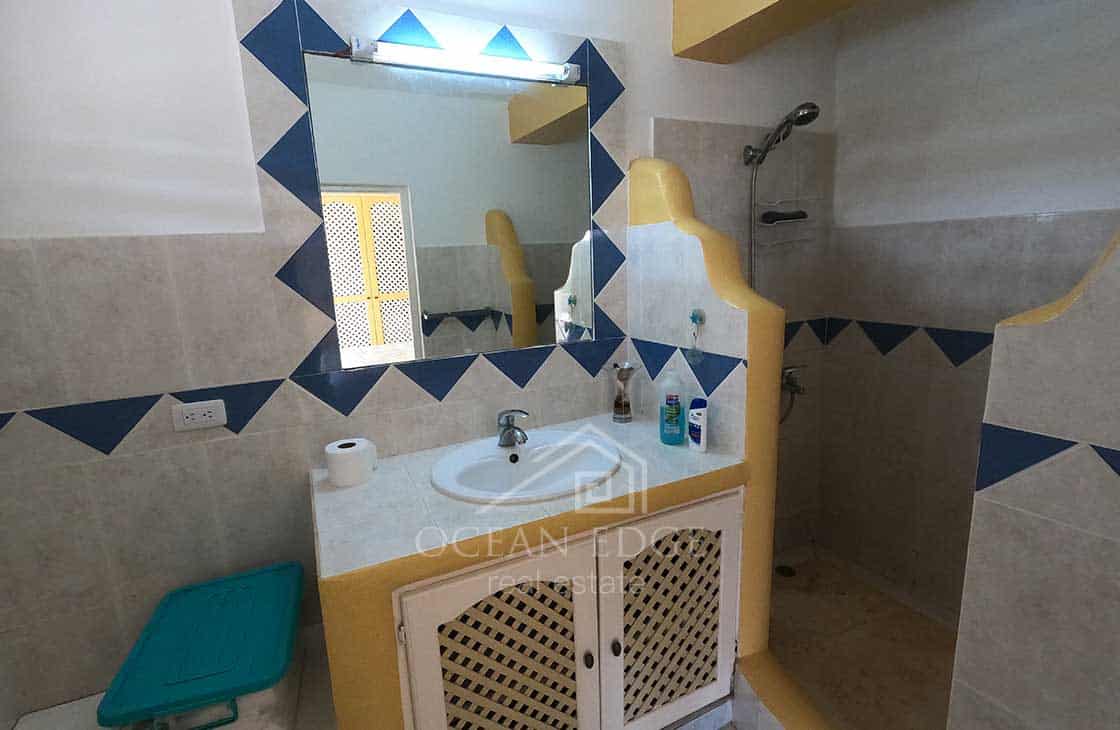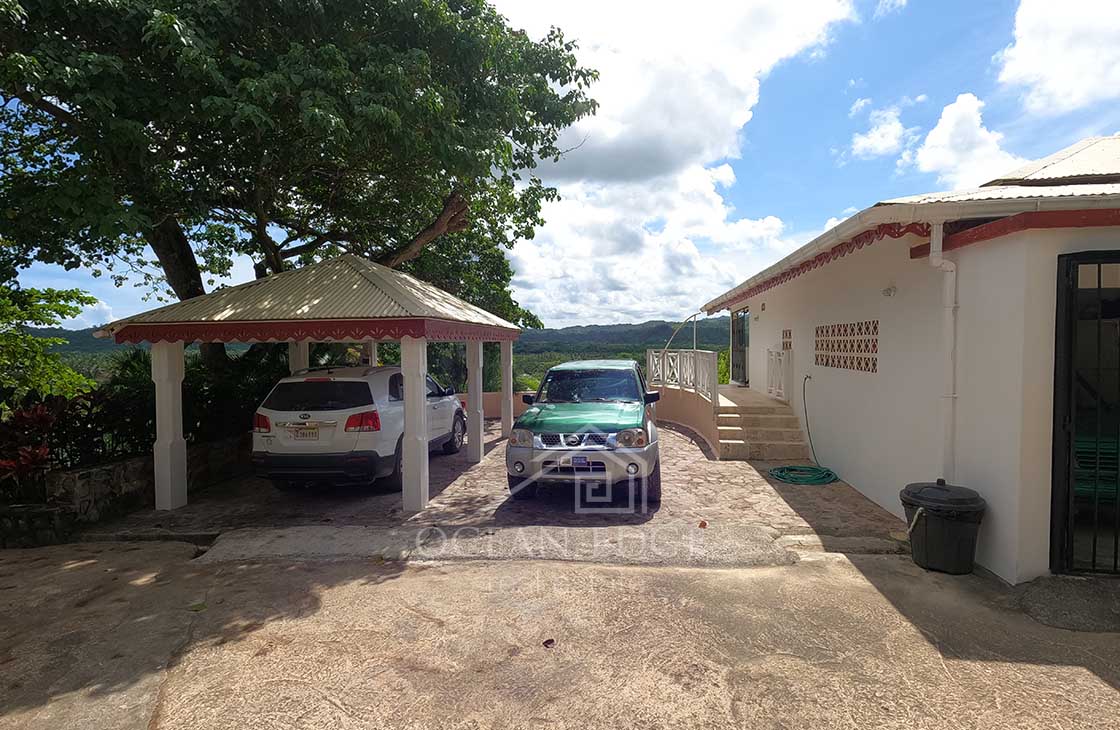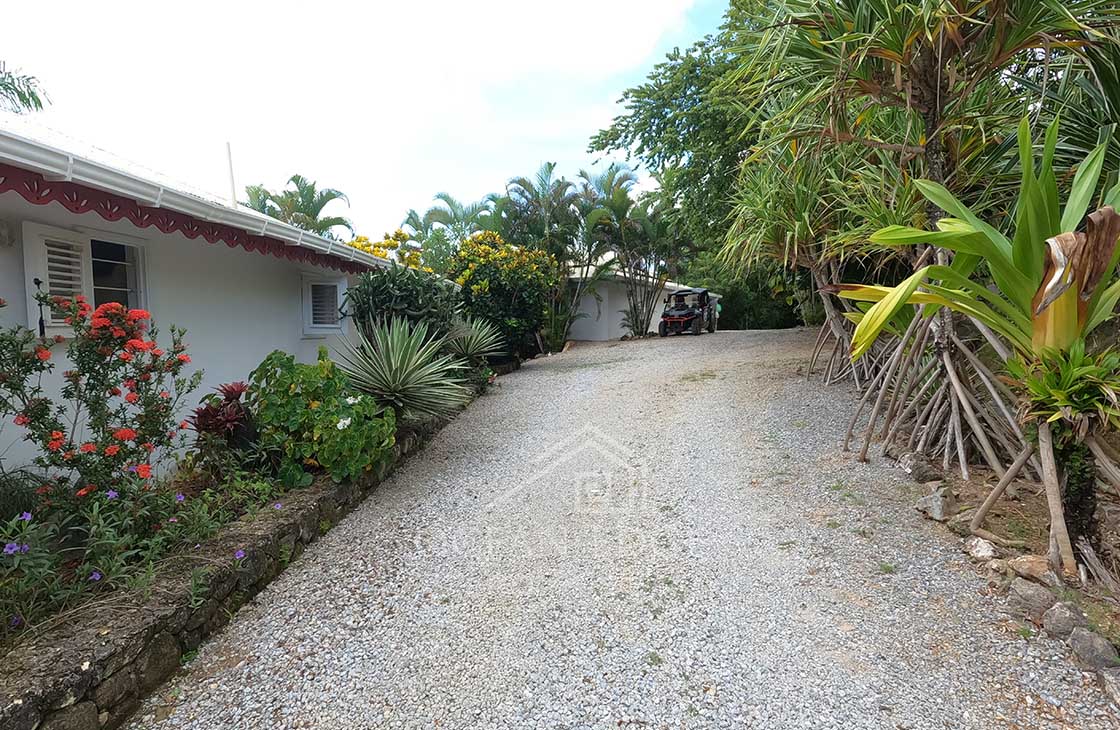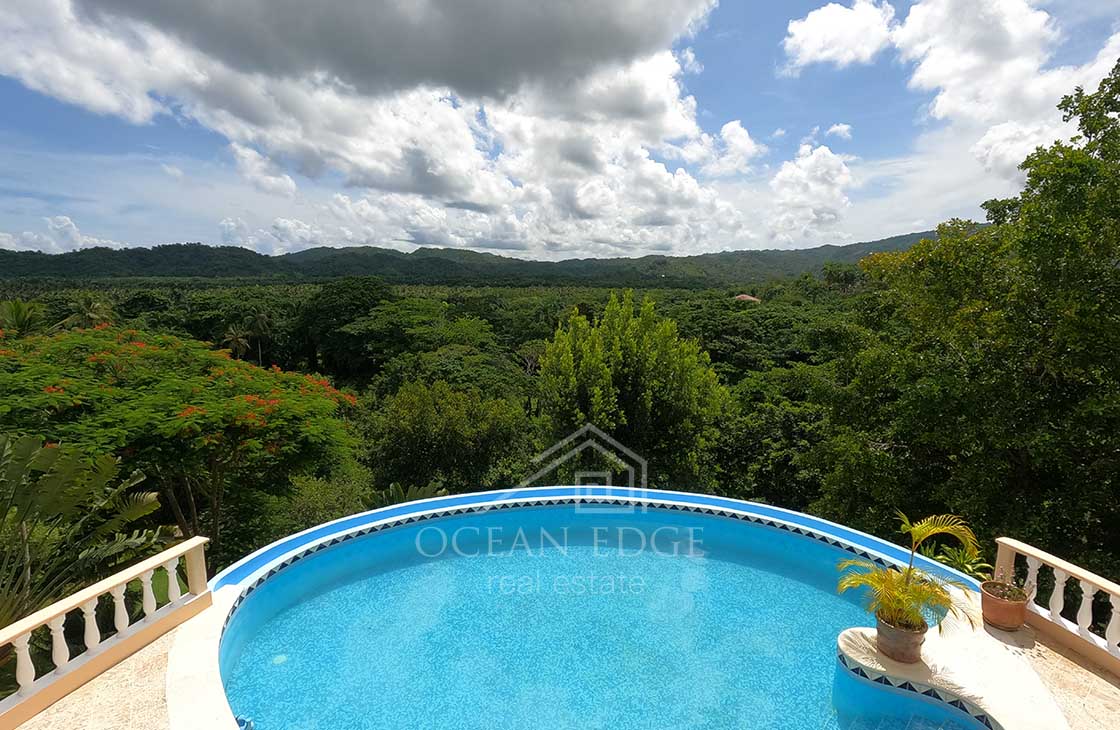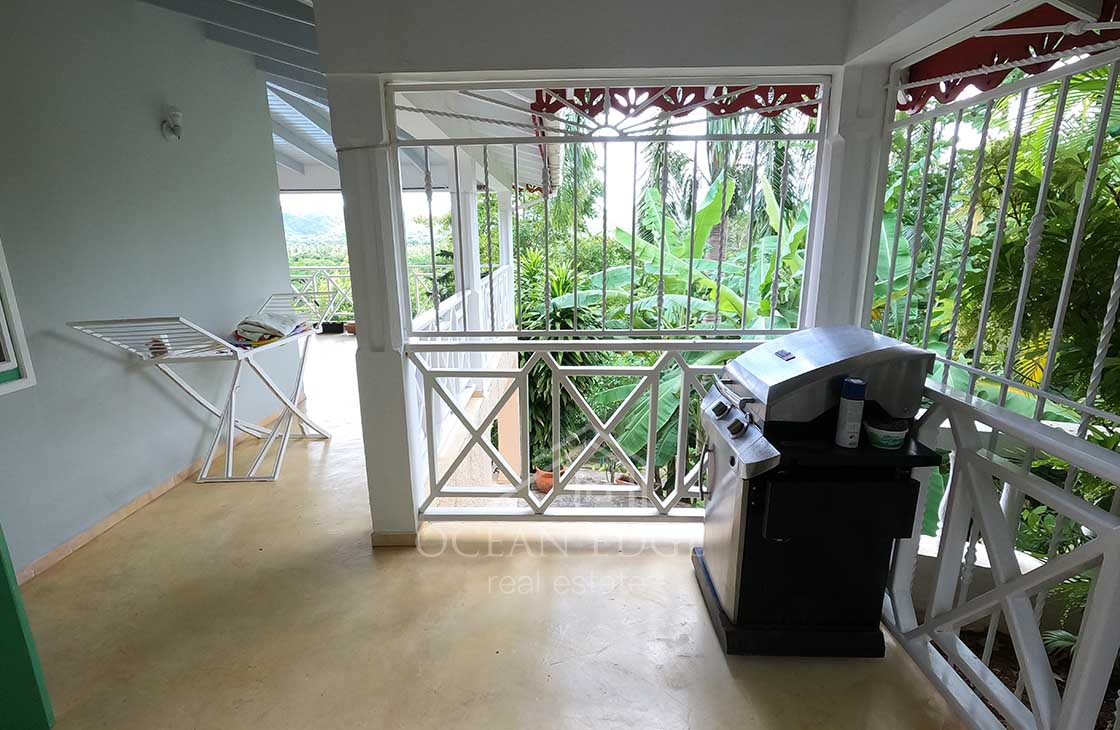 Welcome to this serene house on a small hillside with mountain and tropical scenery. The property is a 4-bedroom house built on 2 levels, located in the area of Limon beach, 10 minutes driving from the center of Las Terrenas. Easy access from the main road, once in the villa you will feel completely immersed in the beautiful landscapes of El Limon.
The property sits on a land of 0.58 acres (2,343 m²) and benefits of a large garden with many trees and space to build additional rooms. It runs on solar panels so that the building is self sufficient for electricity during sunny days. The solar panels support the A/C, lights and water pumps for the house and the pool.
One accesses the property via a short drive up. Next to the house is a covered parking where it is possible to station 2 large vehicles comfortably. There is also additional parking space for at least 2 cars and a garage to fit another car.
Stepping into the property one discovers the breathtaking view from the covered terrace, overlooking the valley and the ocean. On the terrace, a dining table and outdoor salon to relax in a unique scenery.
One enters the main floor across the terrace and finds a nice open space with a u-shaped kitchen and a spacious TV salon. Behind the kitchen is a storage room with laundry. In the back are 2 commodious bedrooms with air conditioning and their own en suite bathroom.
The lower level offers two additional bedrooms with views at the mountains, opening onto the pool. Each bedroom has its private bathroom. Ideal for visiting guests or family.
The property has 3 different technical rooms. Sold fully furnished.
It is the perfect property for someone looking for peace and tranquility in a lush green area not invaded by tourism and yet close enough to the active area. The area will most definitely catch up with tourism in the medium term, pushing the value of the property up.
Green Mountain Scenery | Infinite Pool | Peaceful Area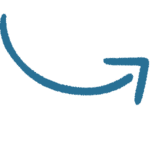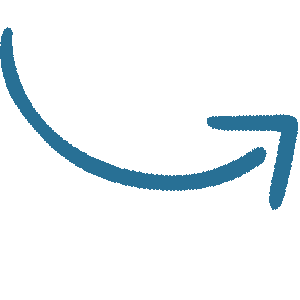 Serene mountain view house near Limon beach