Classy turnkey 2-bed condo in harmonious community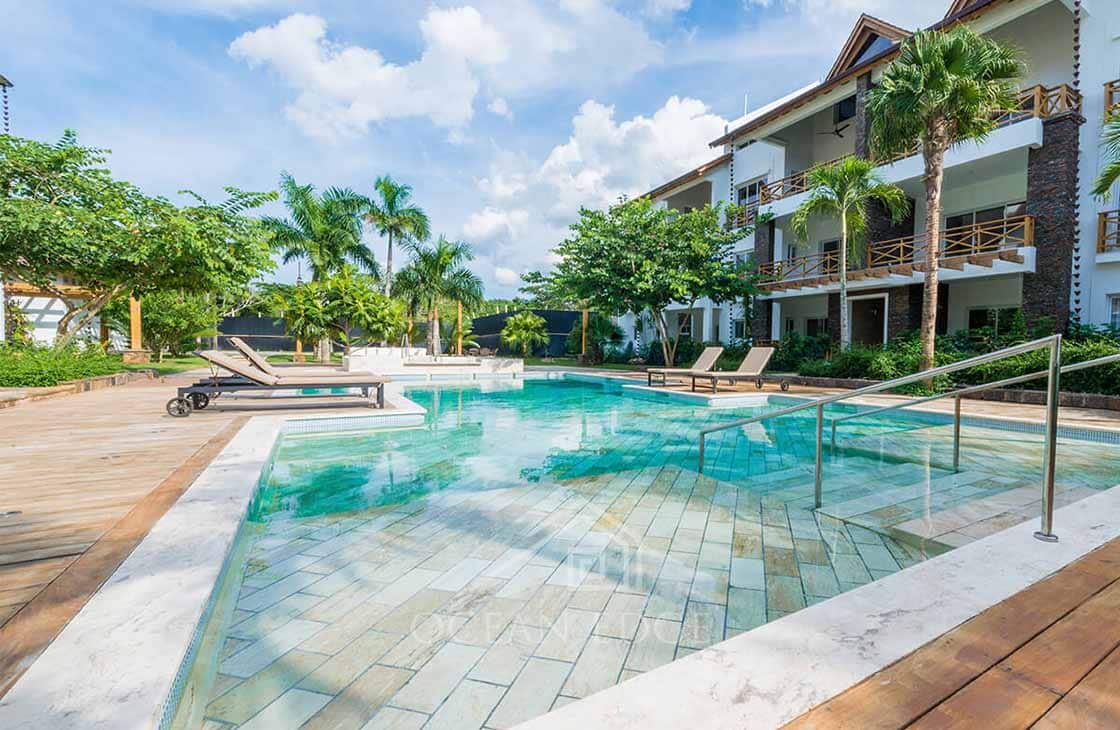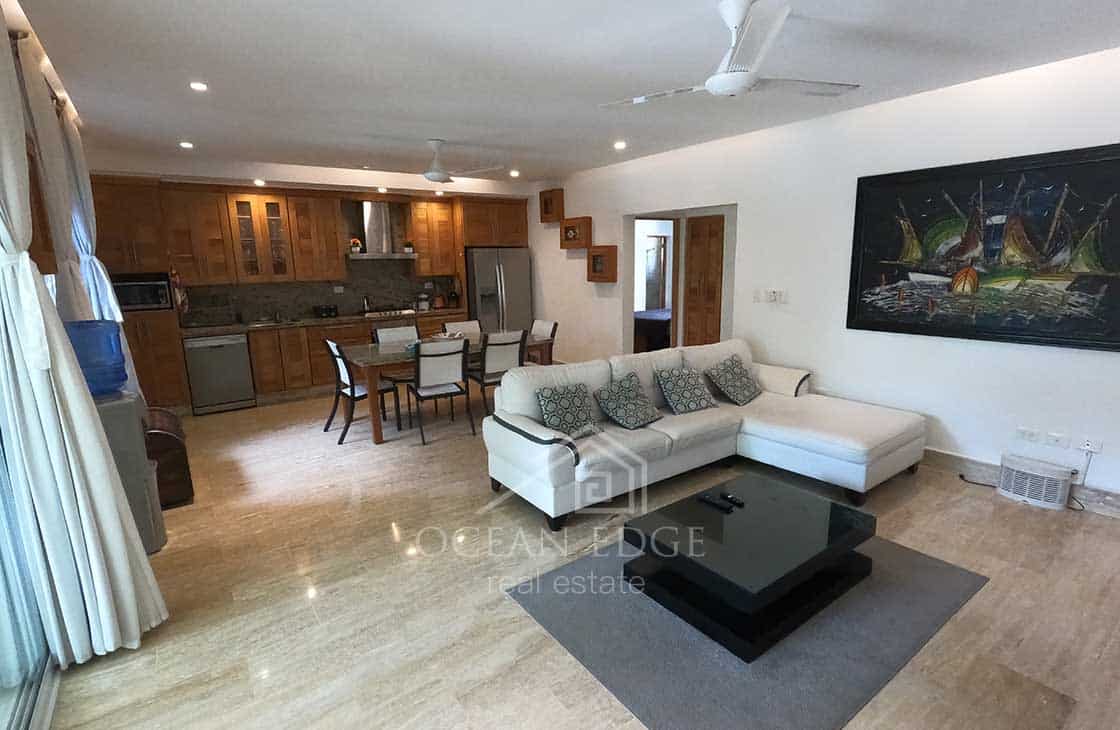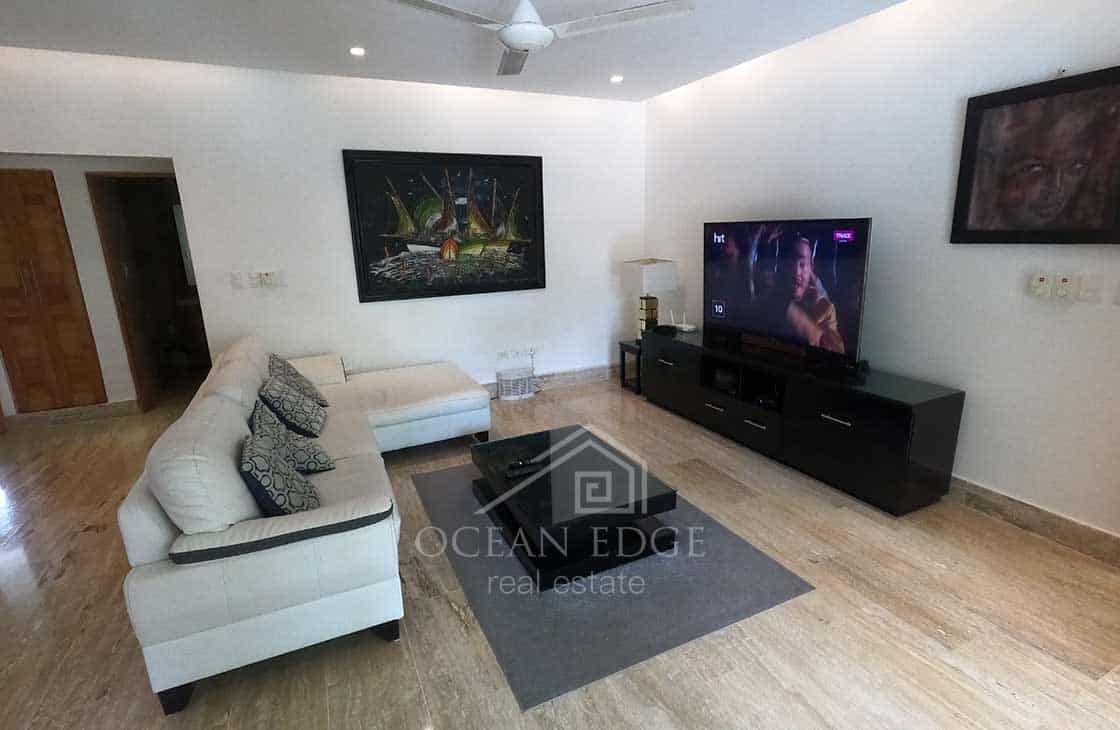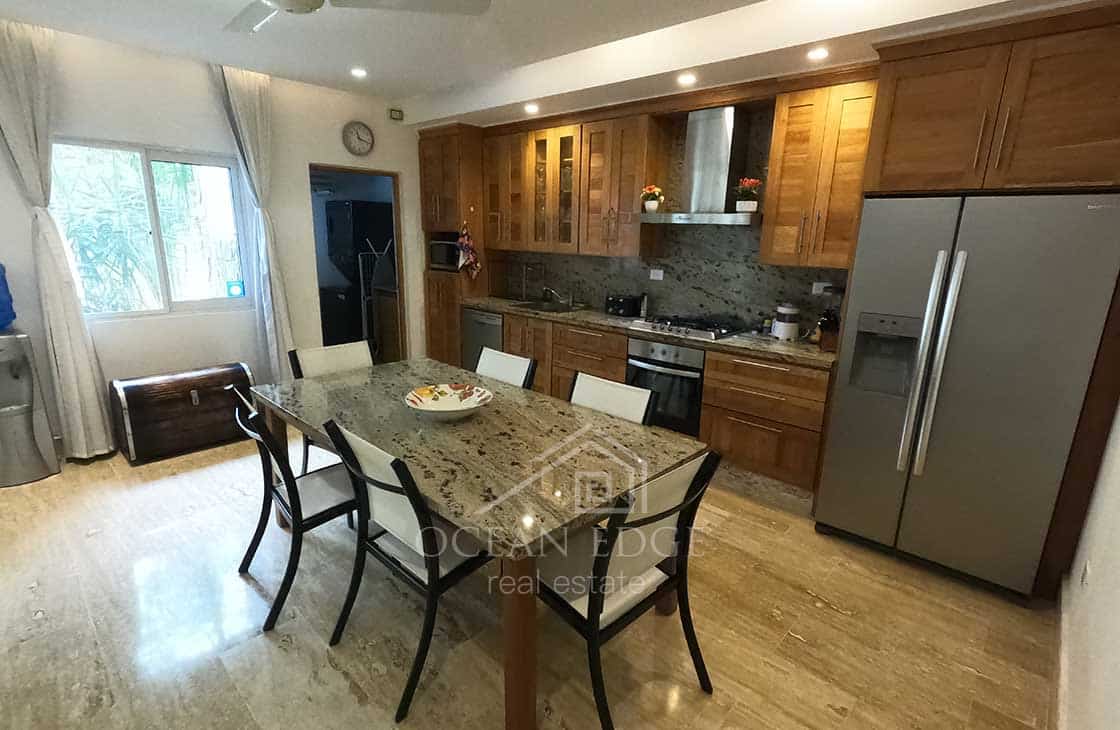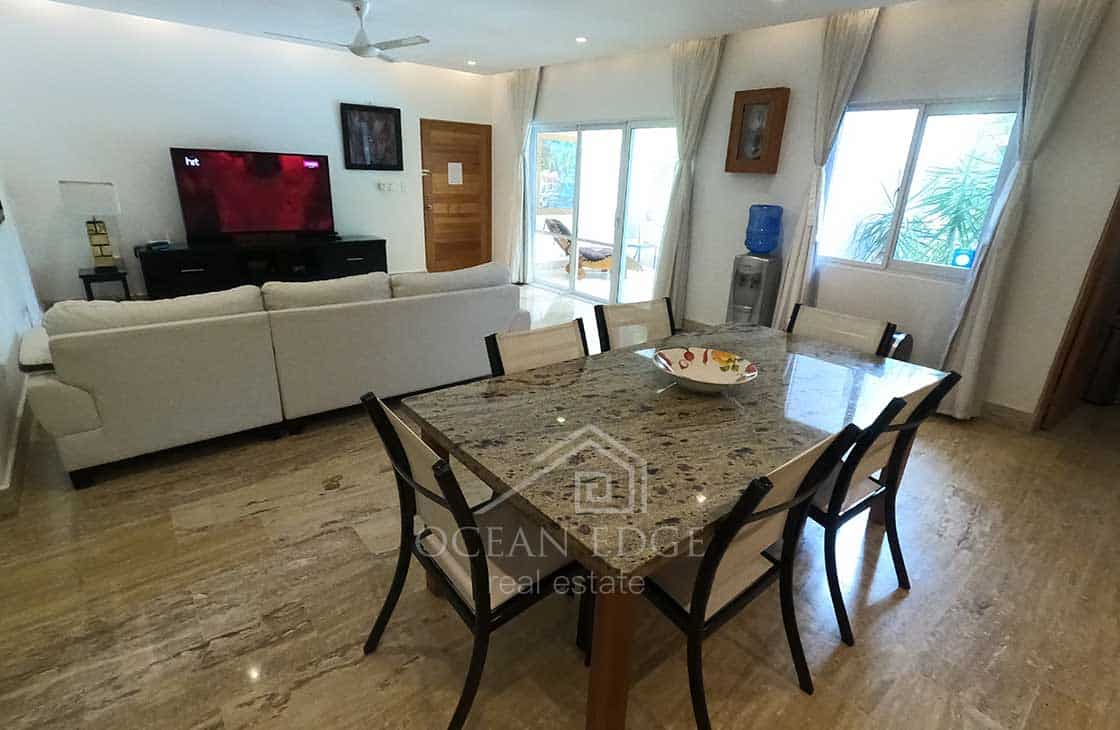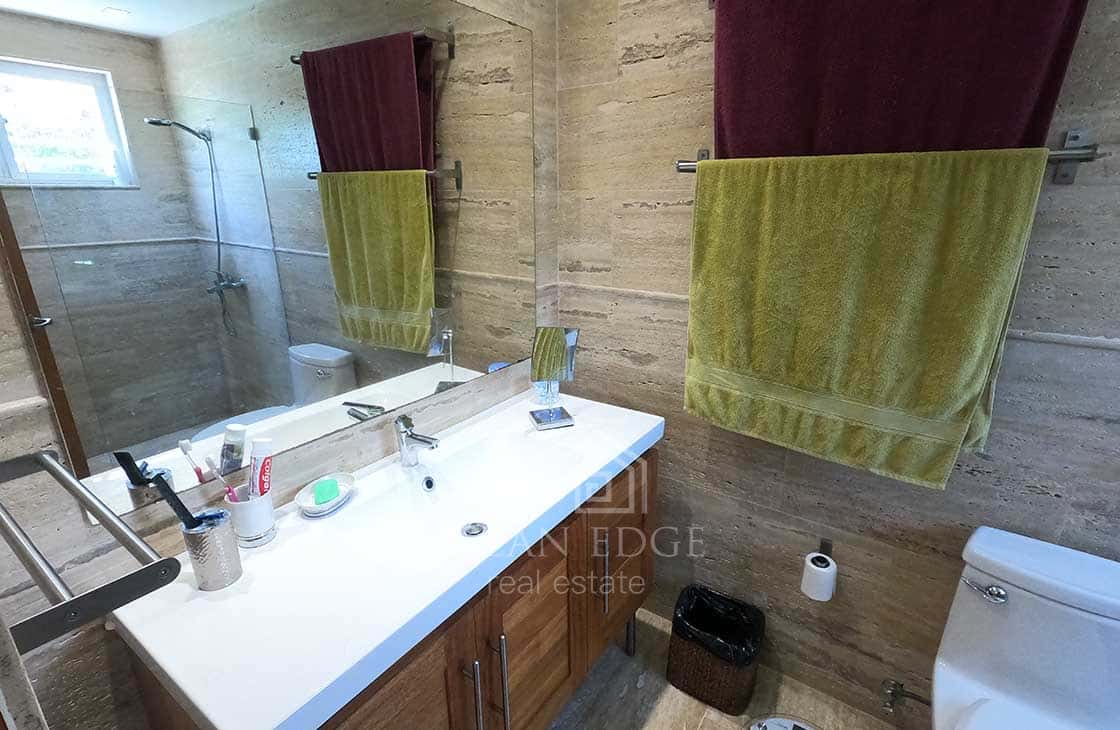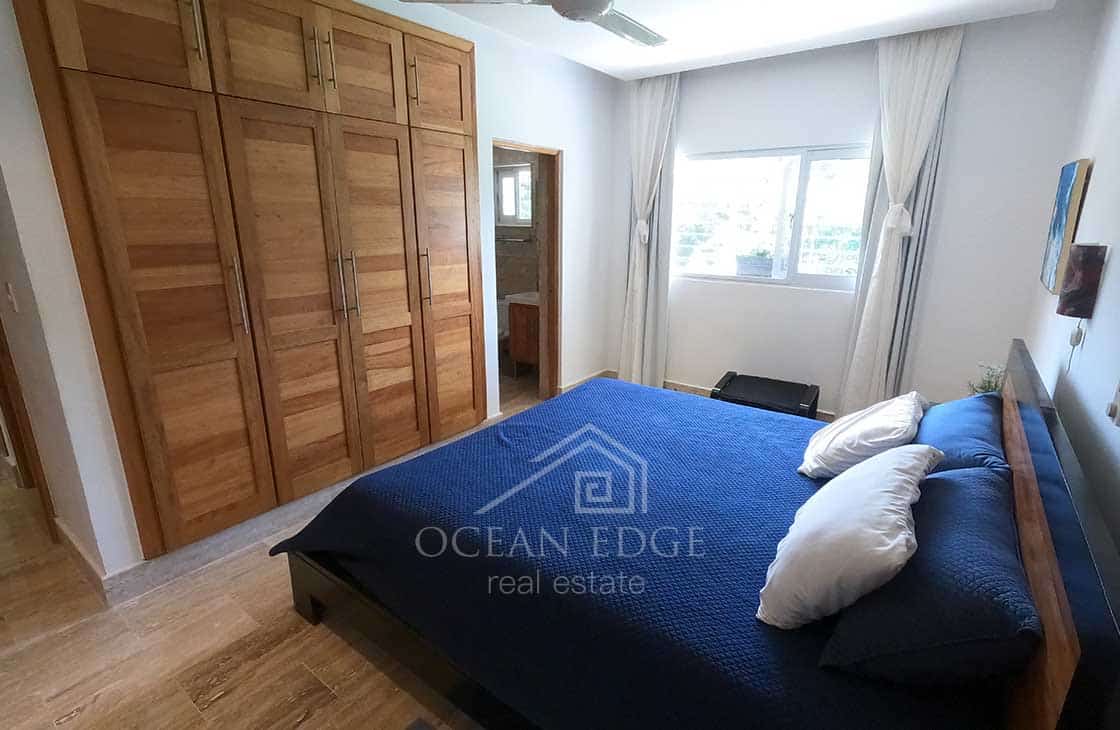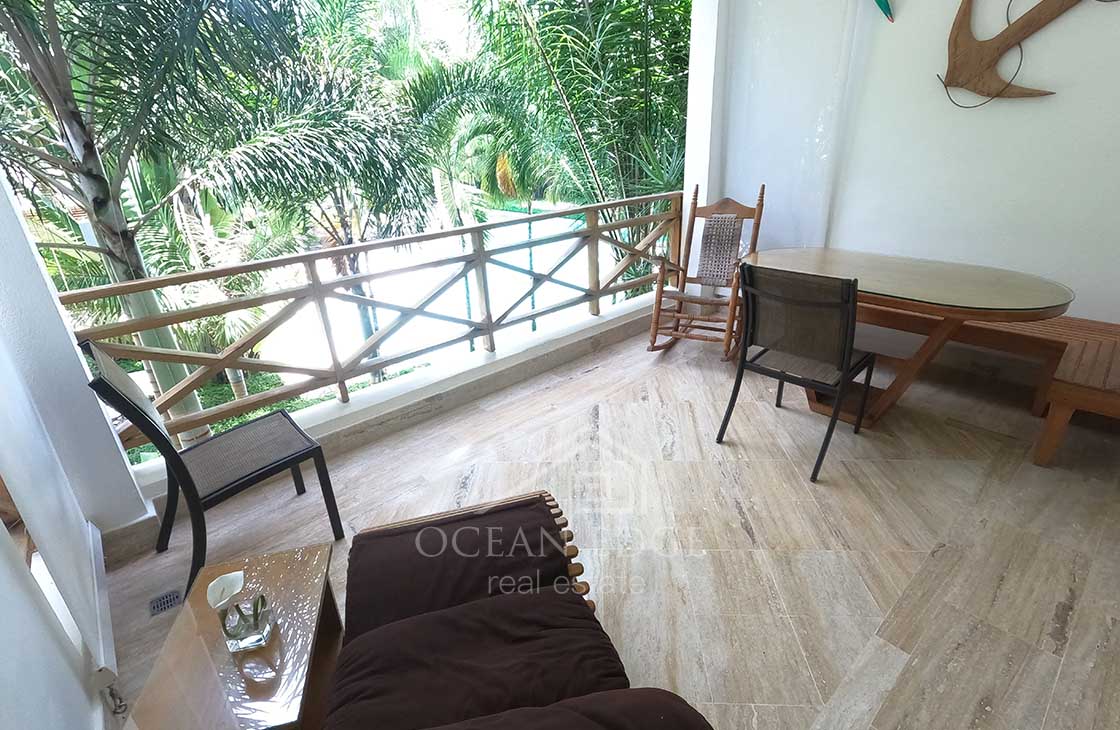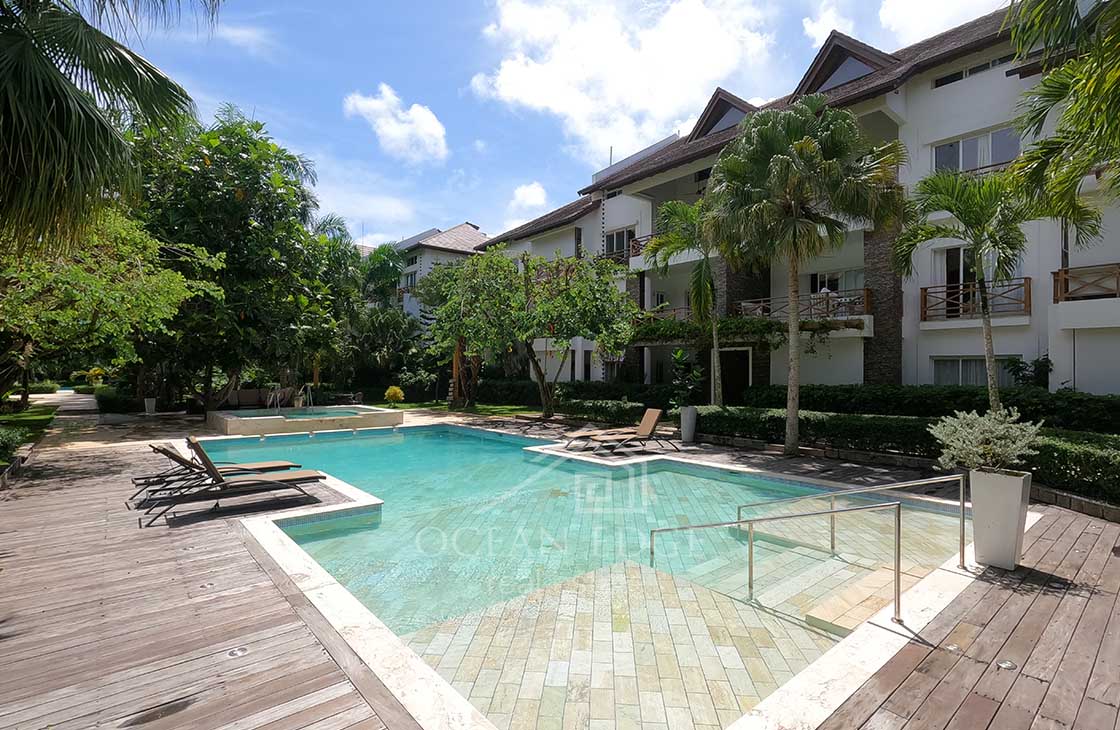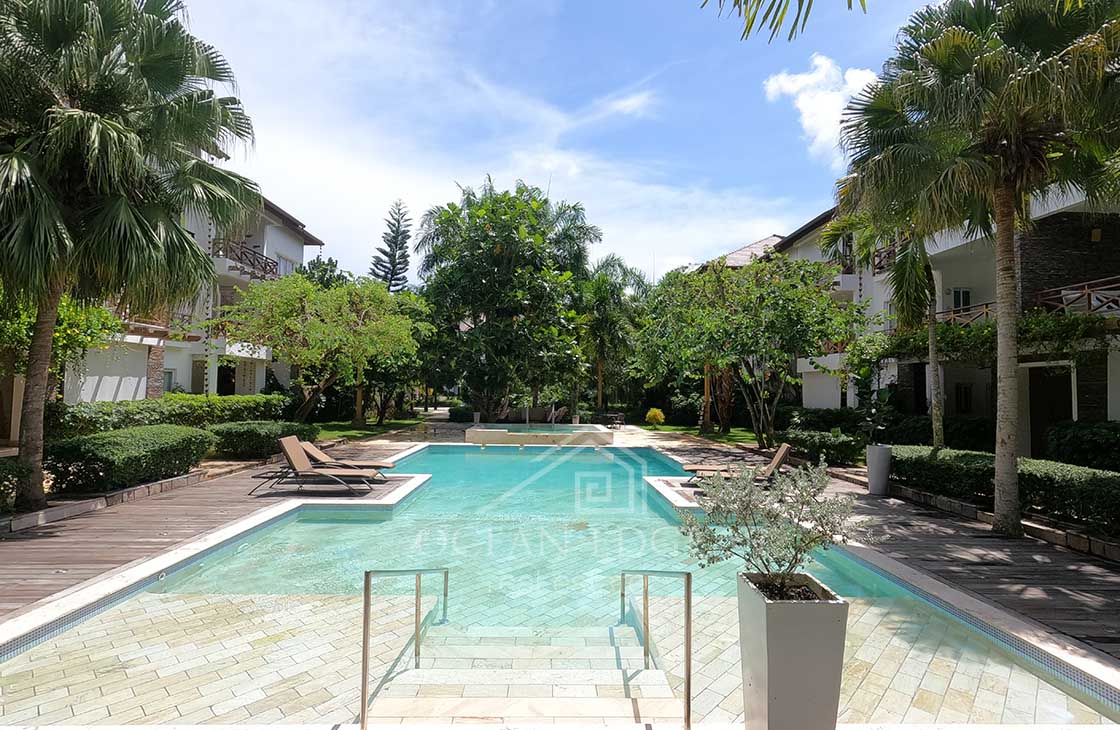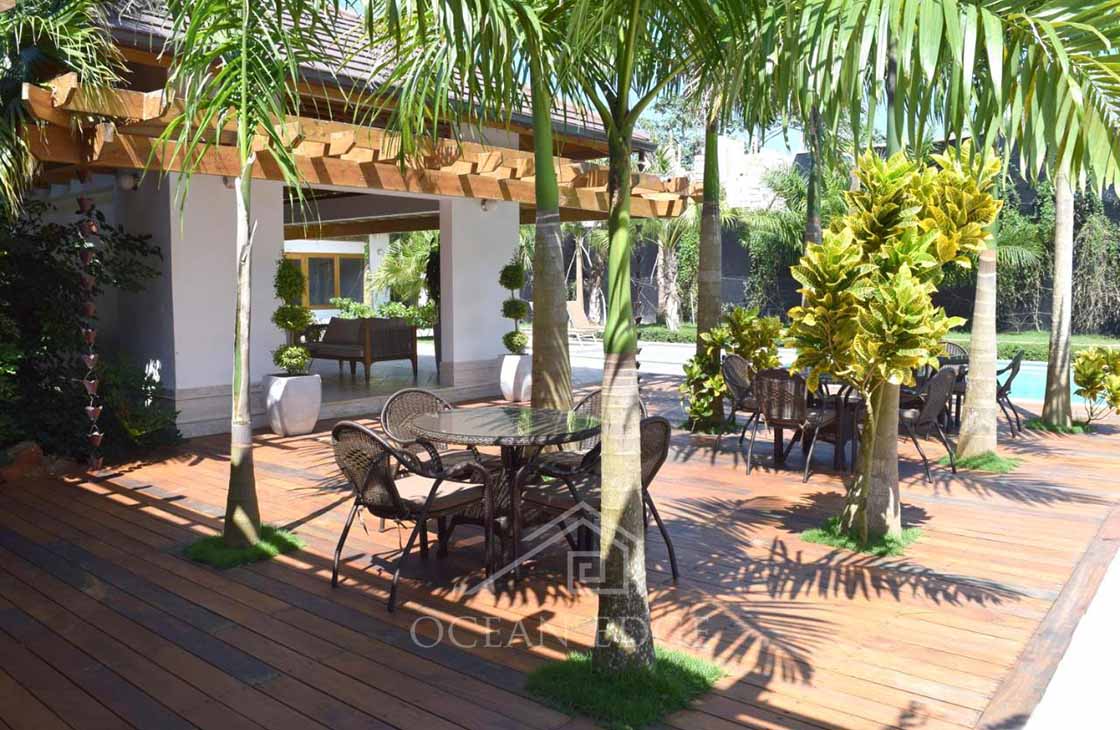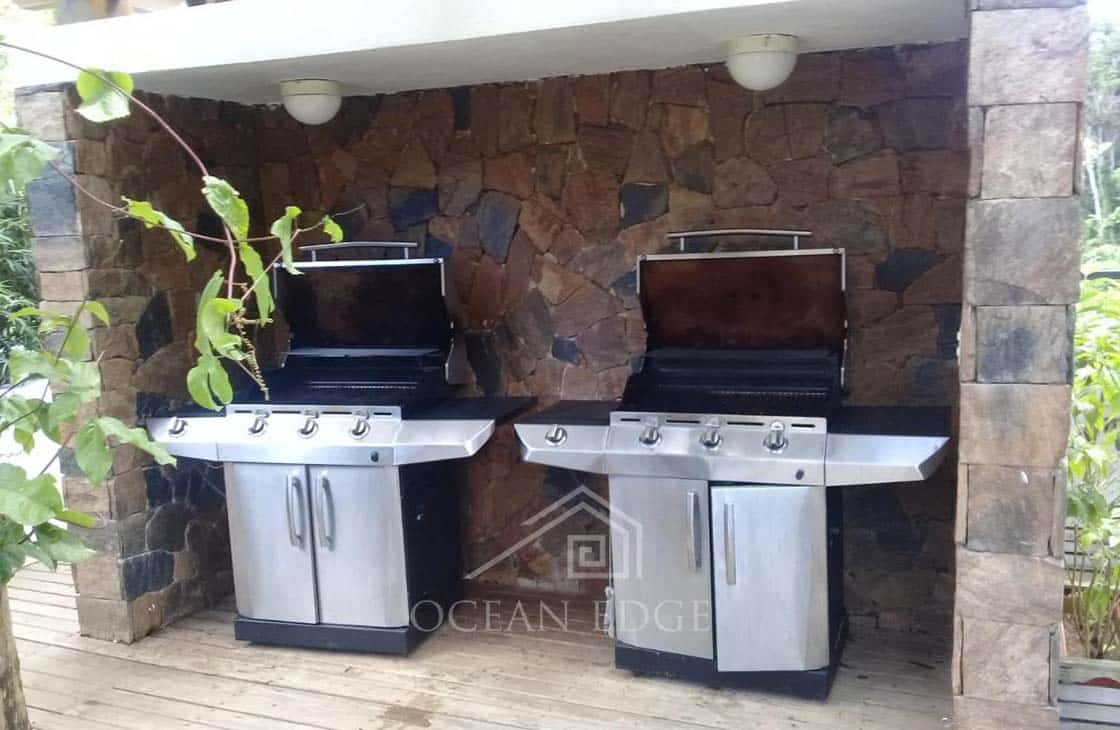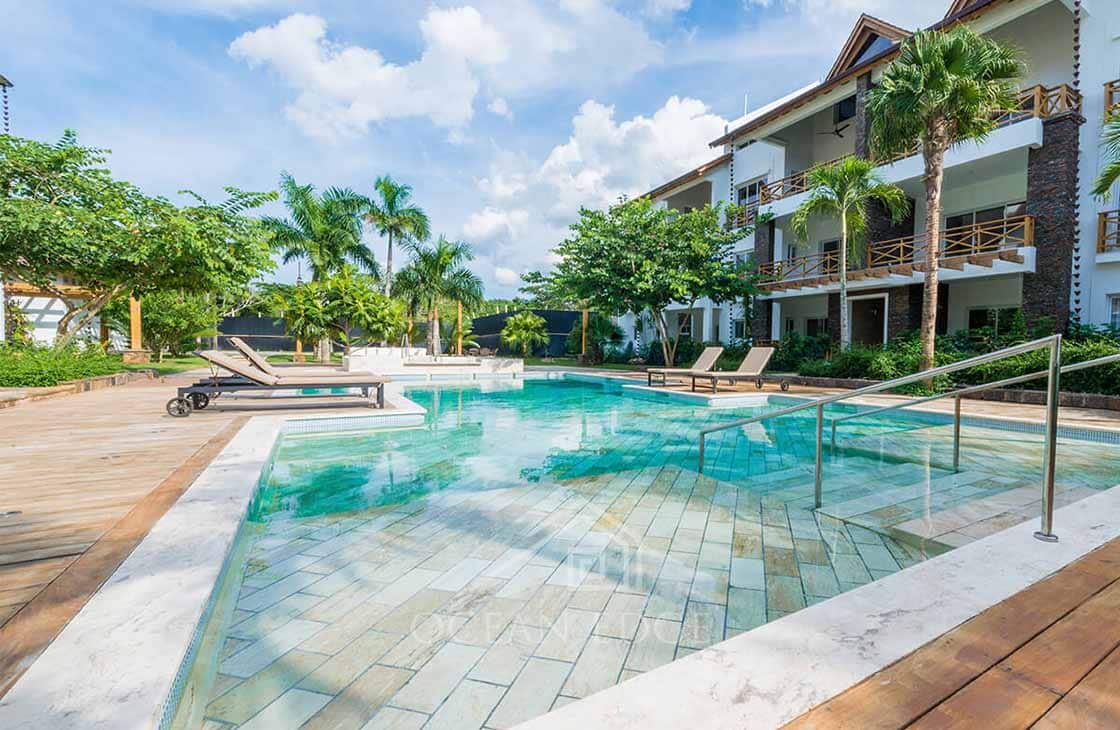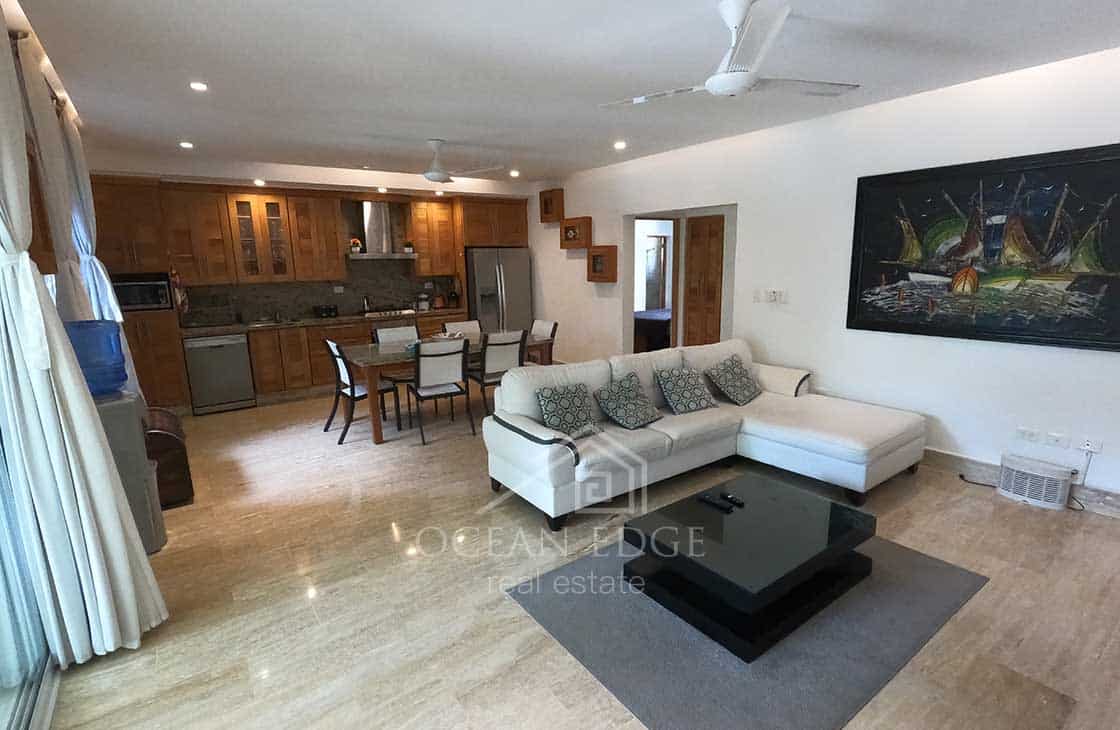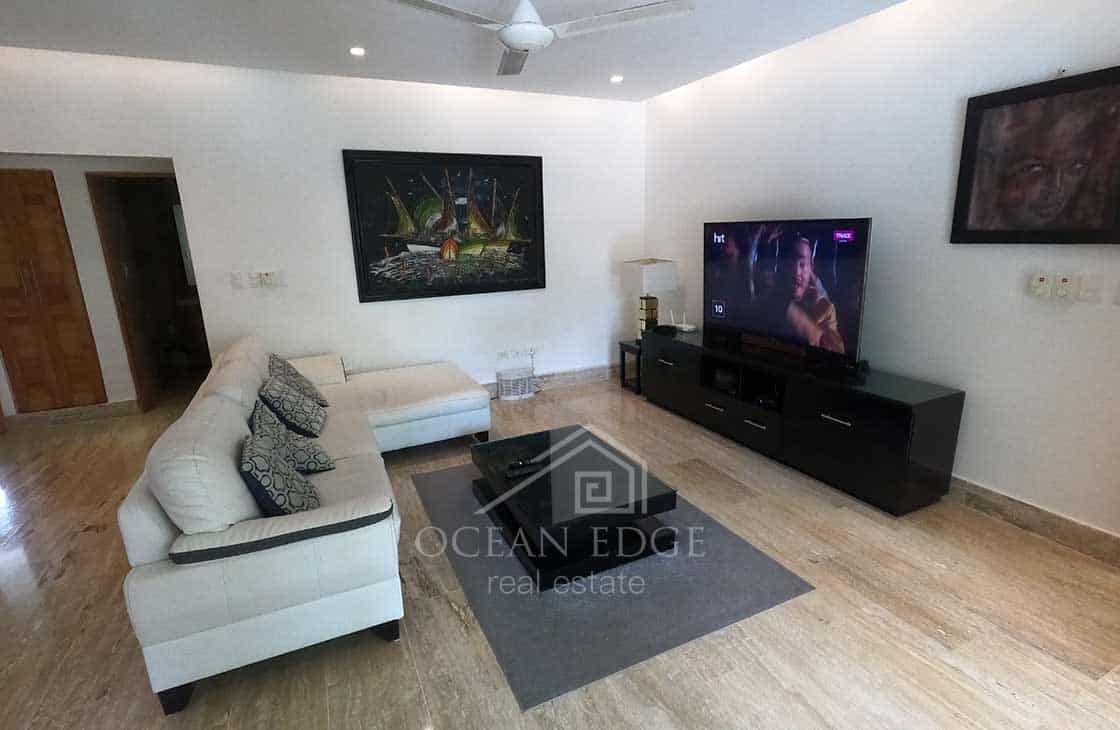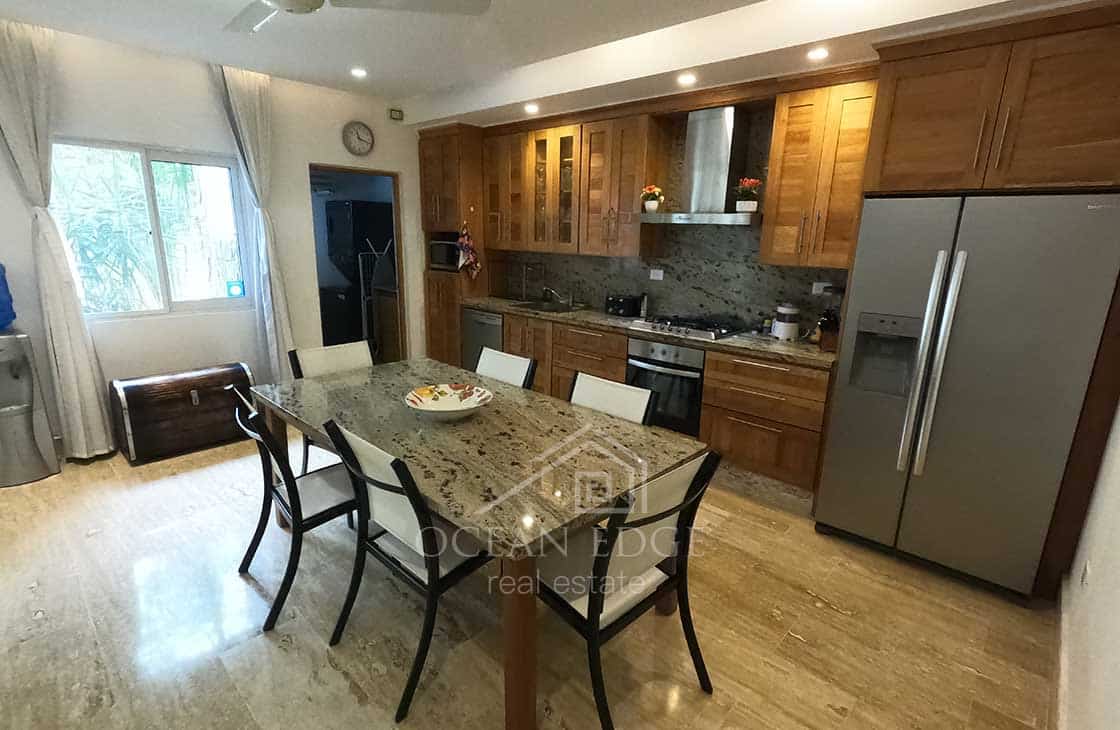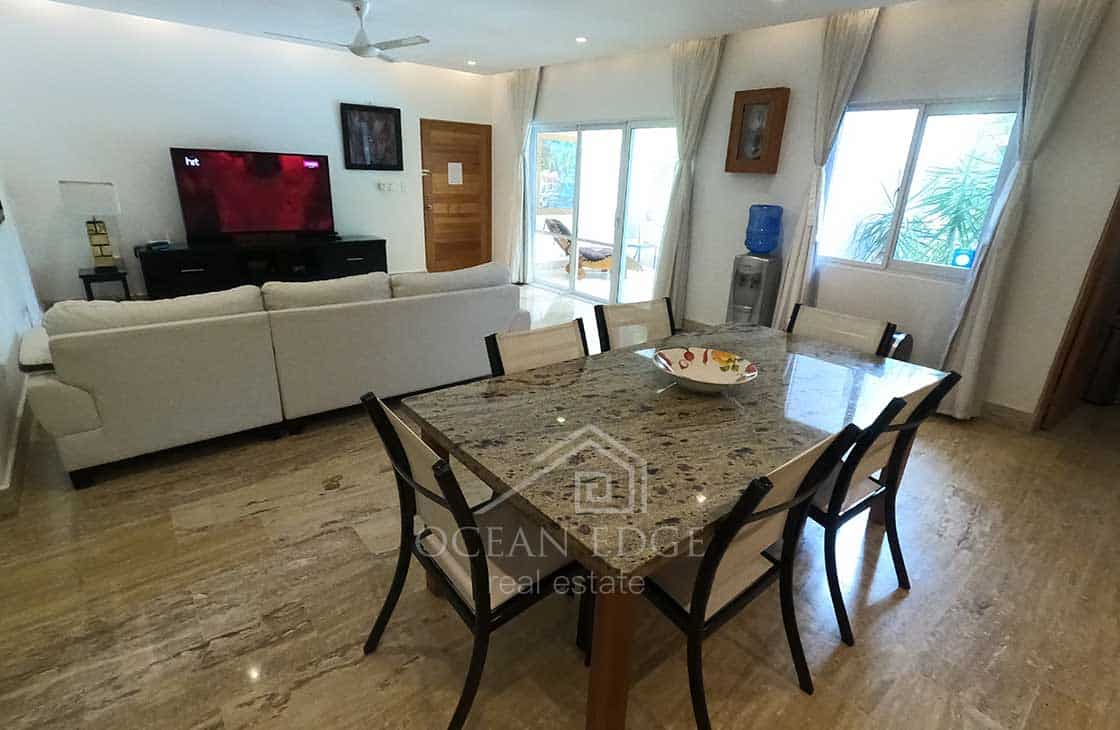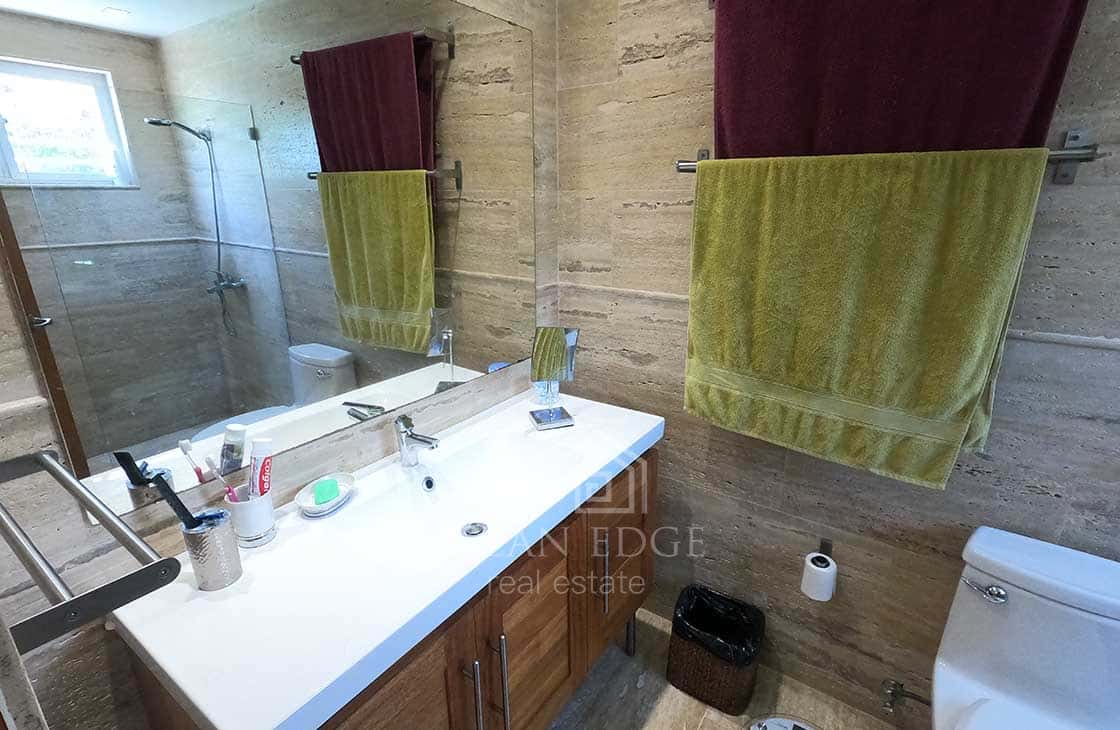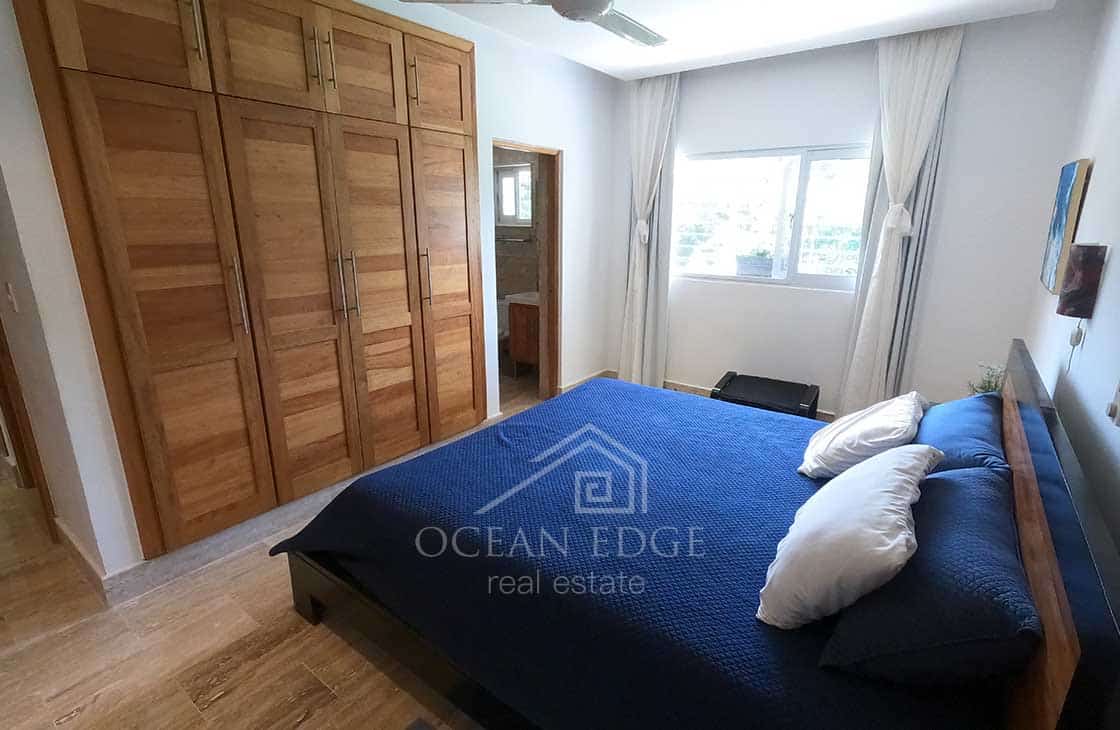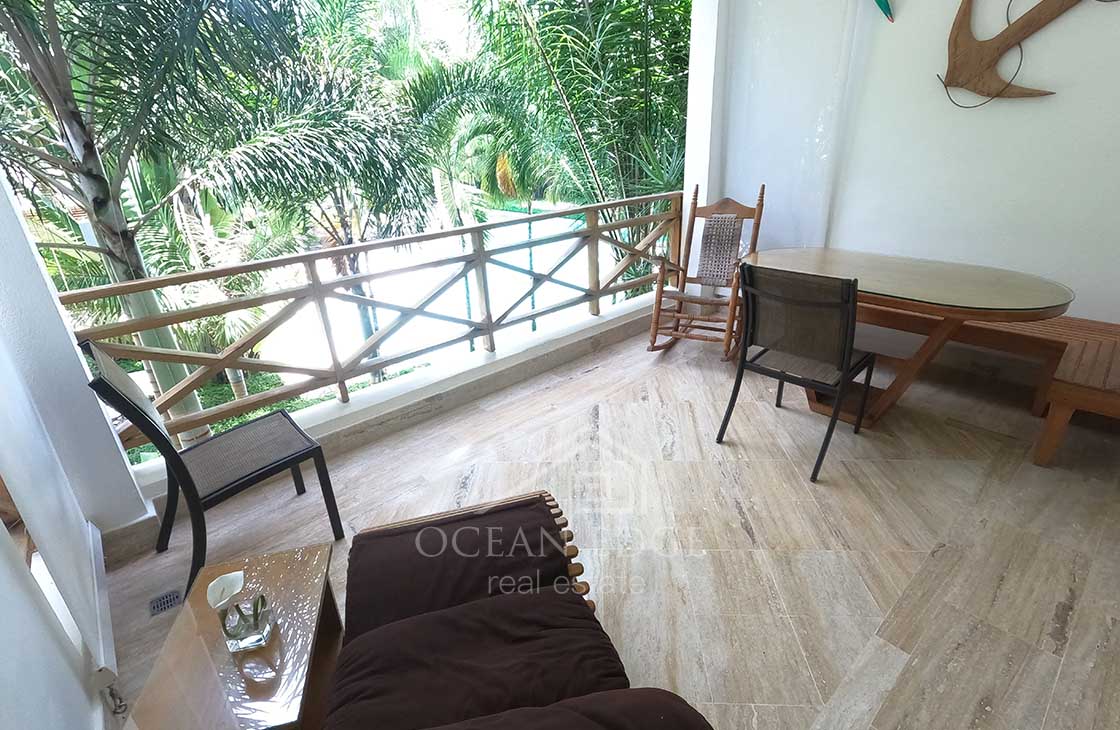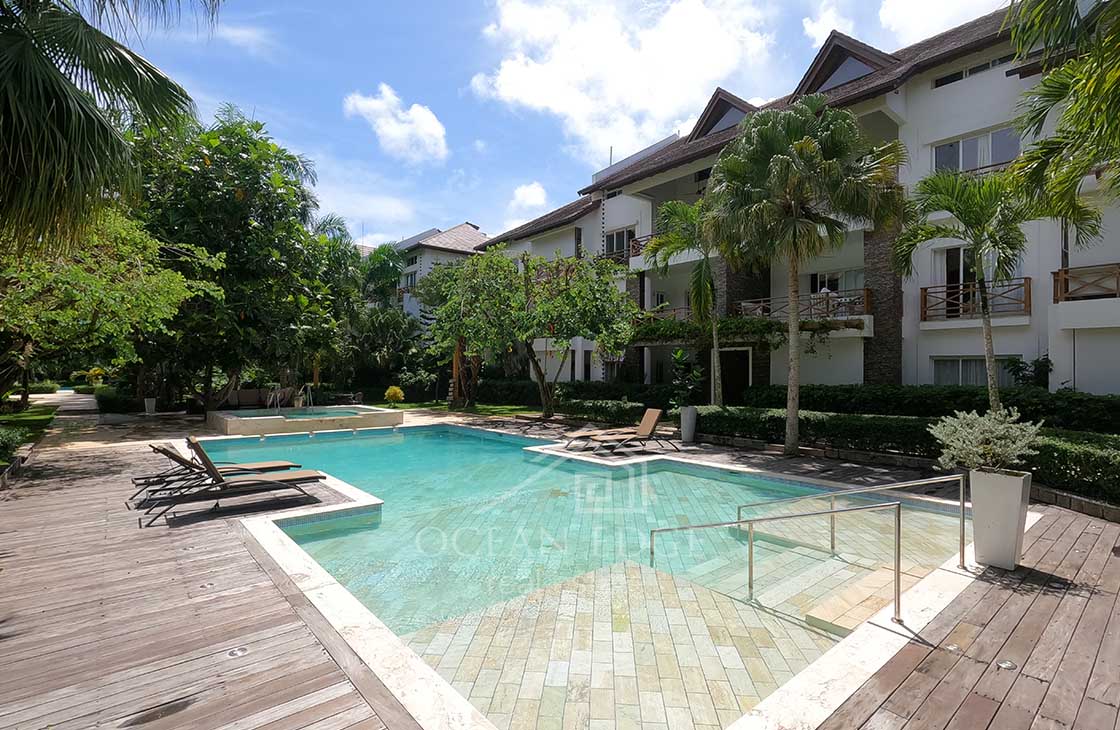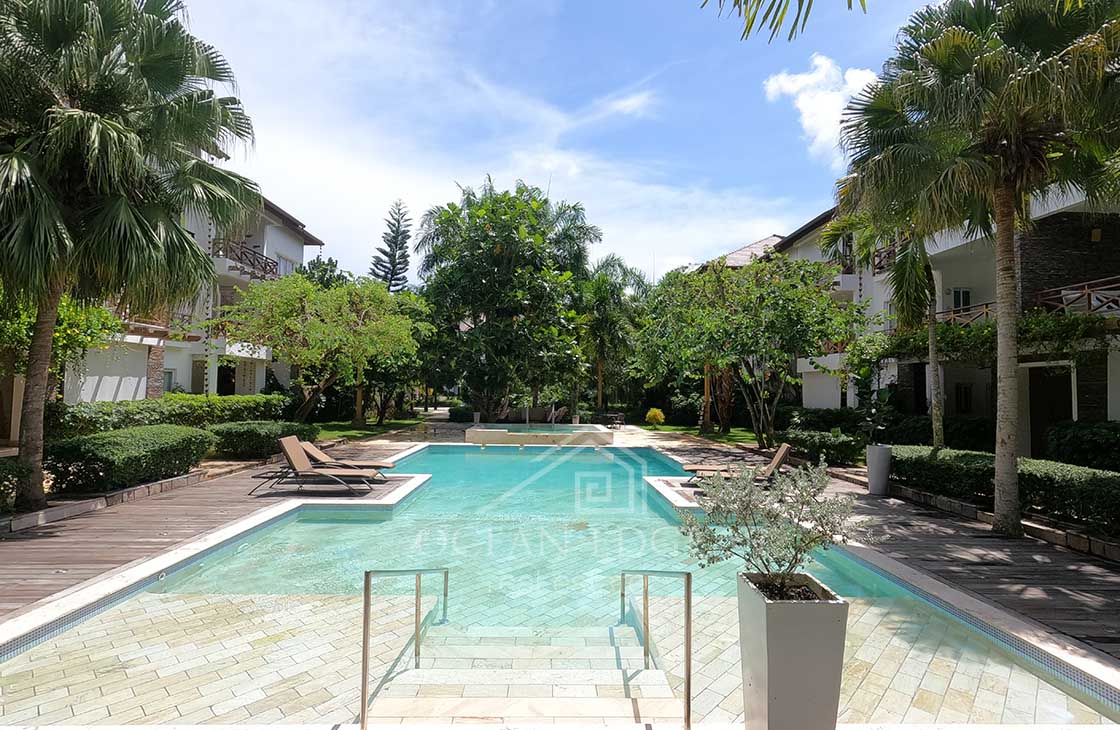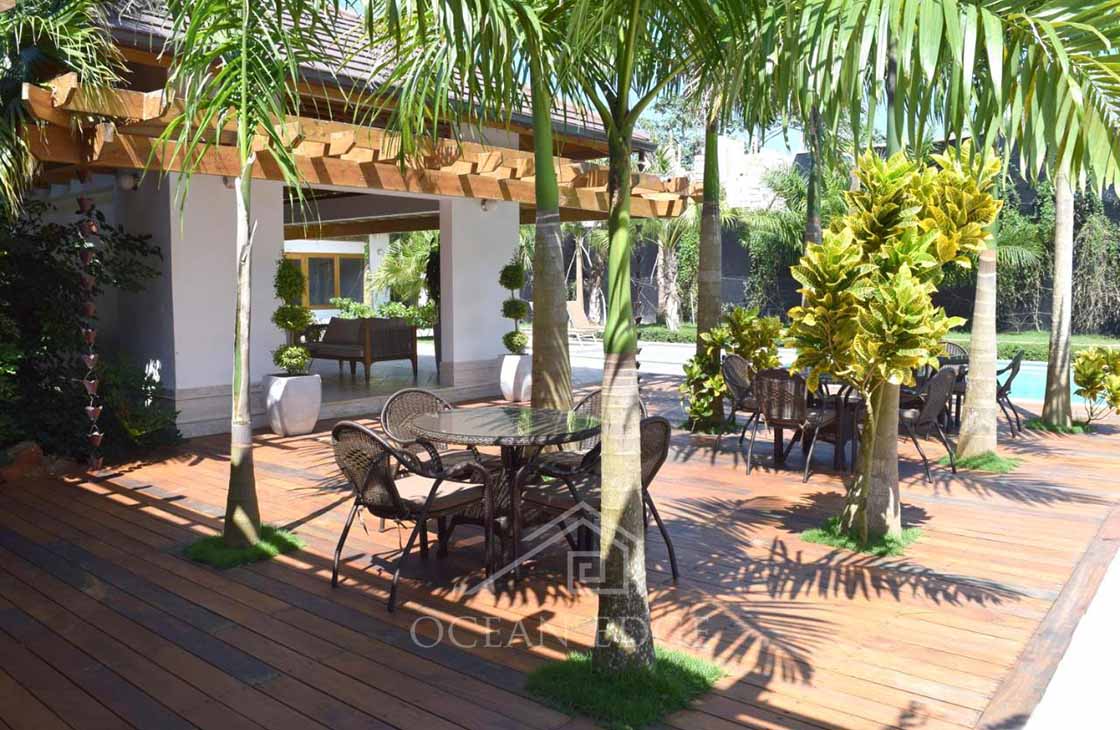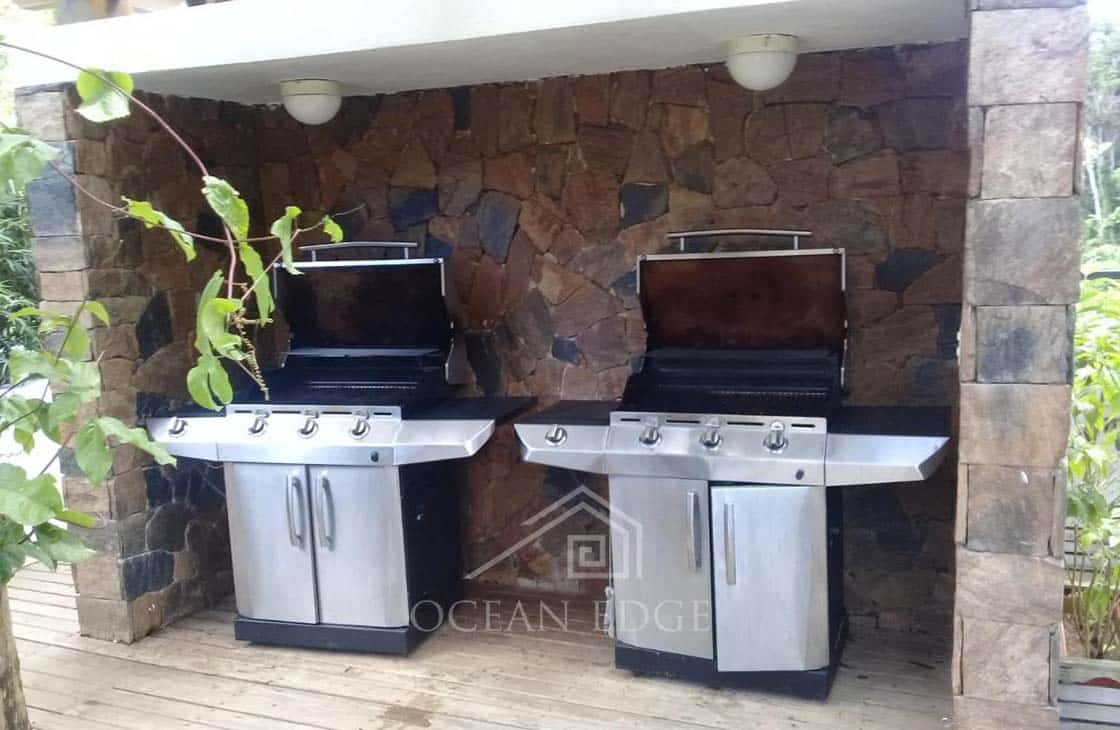 Classy 2-bed condo for sale in a gated community located at a 5 min driving distance from Playa Punta Popy. The apartment was renovated with a particular attention to details (Oak for cabinets, Marble in the bathrooms and Granit counters in the kitchen). The area is peaceful and has an easy access to beach and town.
The community is a haven of peace beautifully arranged. It includes 2 swimming pools, tropical gardens, a lounge area, a gym, laundry and cleaning service, parking, wi-fi and security.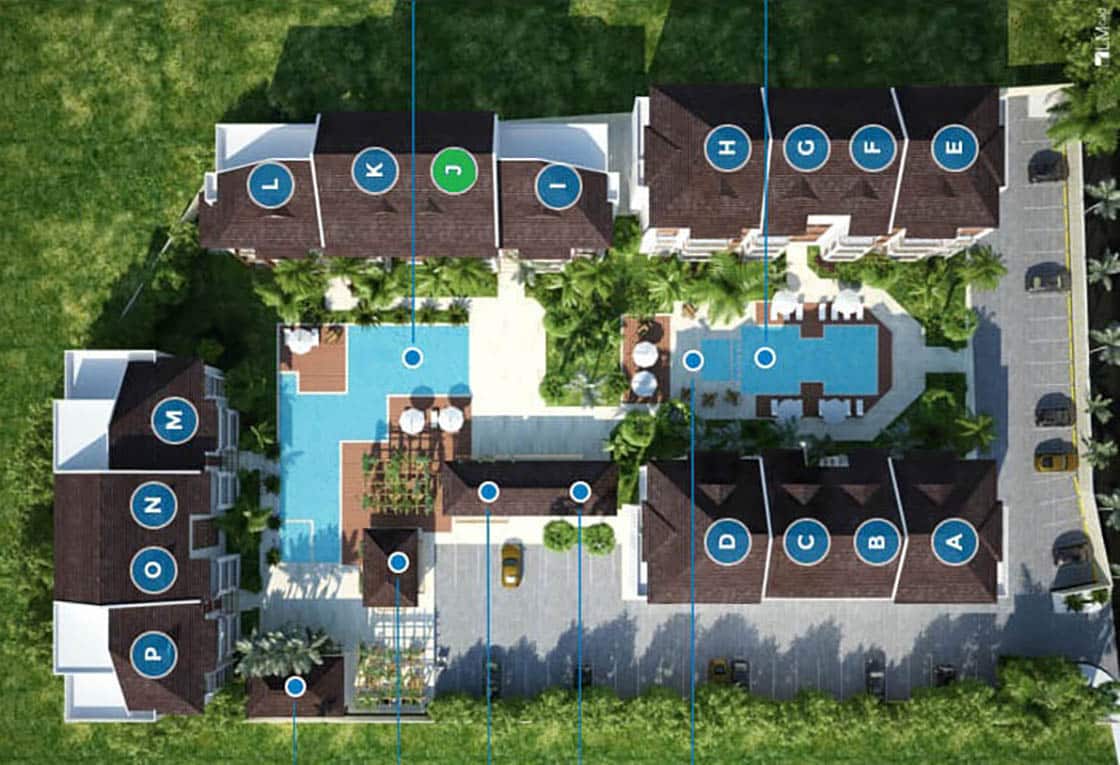 The condo (J) is on the second floor. It features a large covered terrace overlooking the swimming pool and gardens. Inside, one finds a commodious open space with fully equipped kitchen (micro-oven, dishwasher, range oven and all kitchenware). Next to it one finds a laundry room with washing machine and dryer and also a spacious guest bathroom. In the back are the two bedrooms (king size beds) with en-suite bathroom.
The residence has a security guard 24/7 at the gate. HOA fees amount to  US$150 monthly and include common water, general maintenance and upkeep, cleaning and maintenance of pools and gardens.
Owners can manage their rental independently through AirBnb and yield good returns on investment.
High Standard Amenities | Beautiful Common Areas | Good Access to Town and Beaches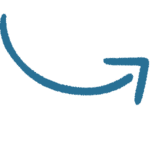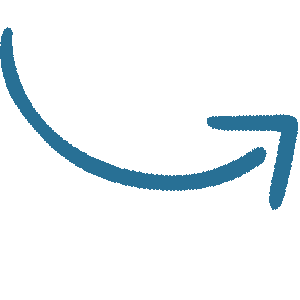 Classy turnkey 2-bed condo in harmonious community
properties for sale by location type
What is your favorite lifestyle? Waking up in the morning with gorgeous views over the ocean and the surrounding nature, the exclusive beach life feet in the sand or in a quiet neighborhood a few steps from the pristine waters of Las Terrenas.
Click on your preferred lifestyle and find the perfect fit.
properties for sale by type