2-bed condo in green residencial near Popy beach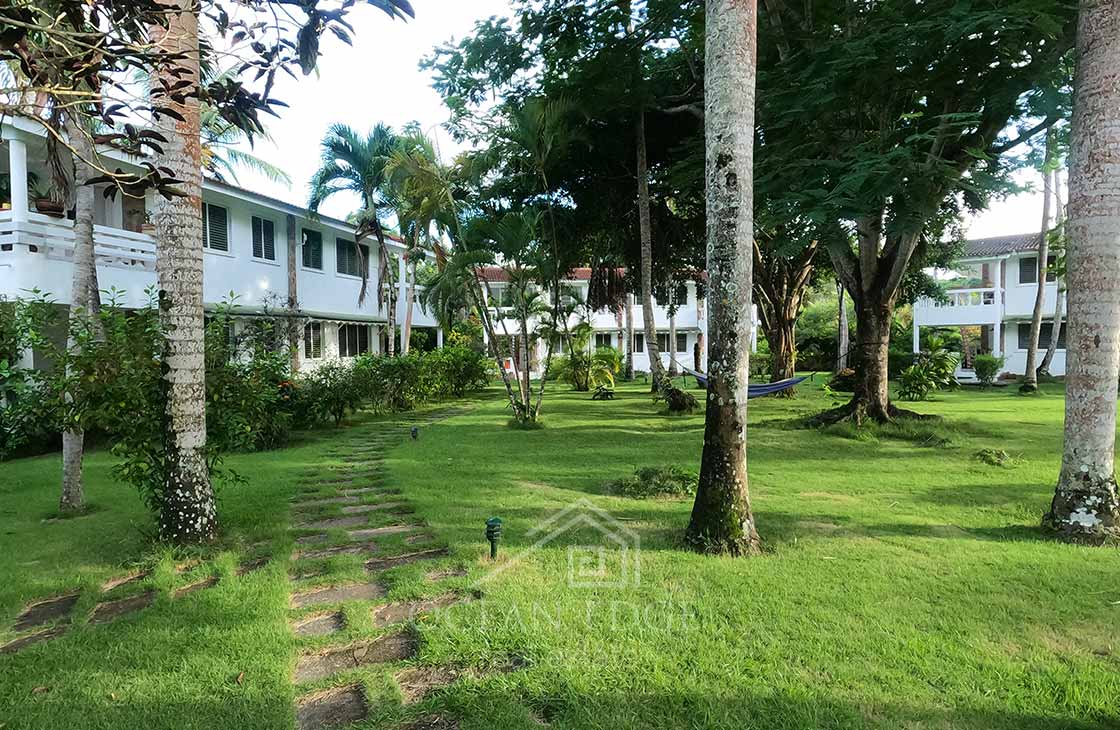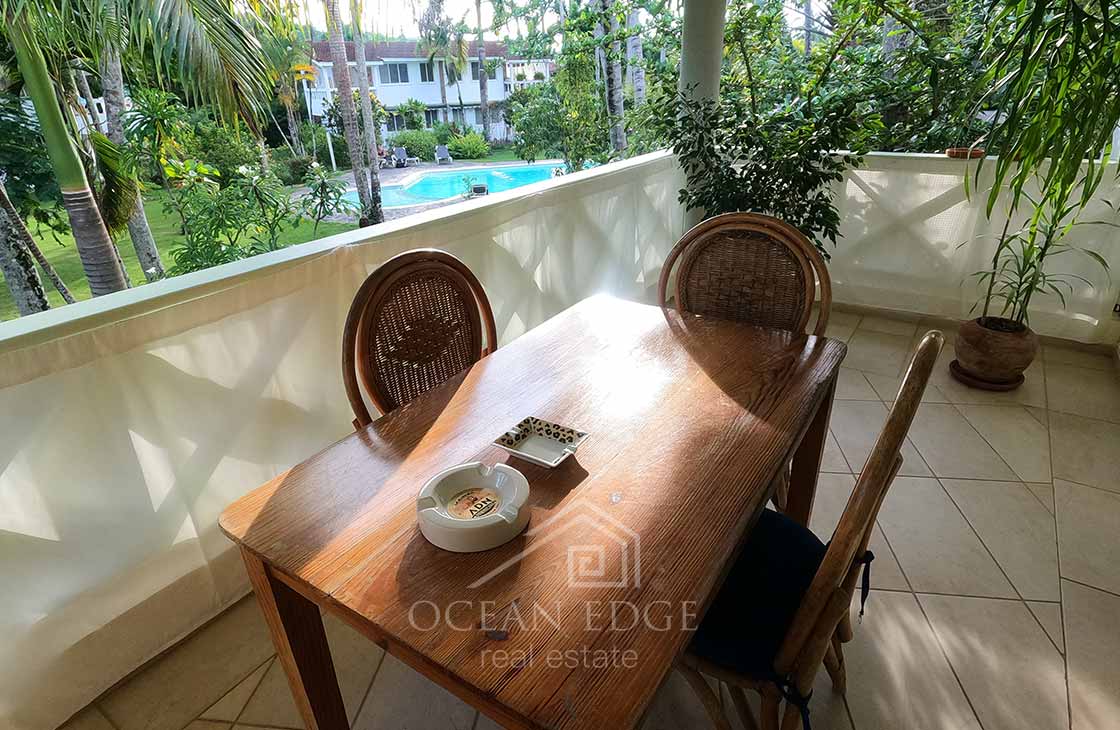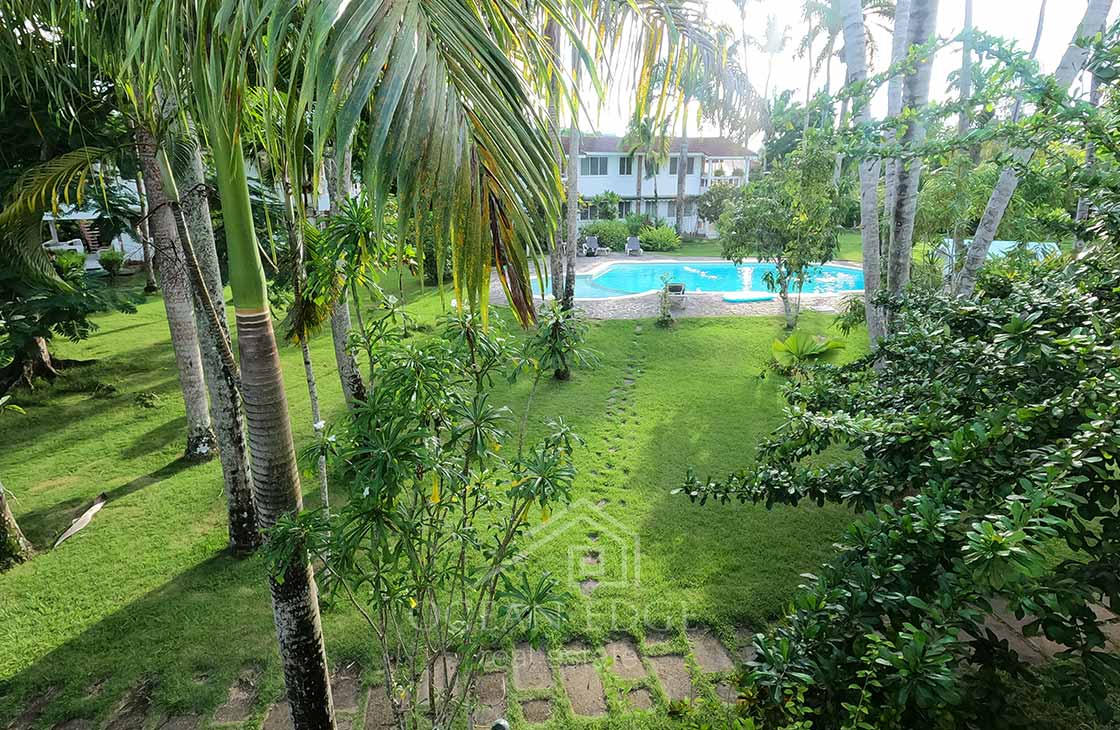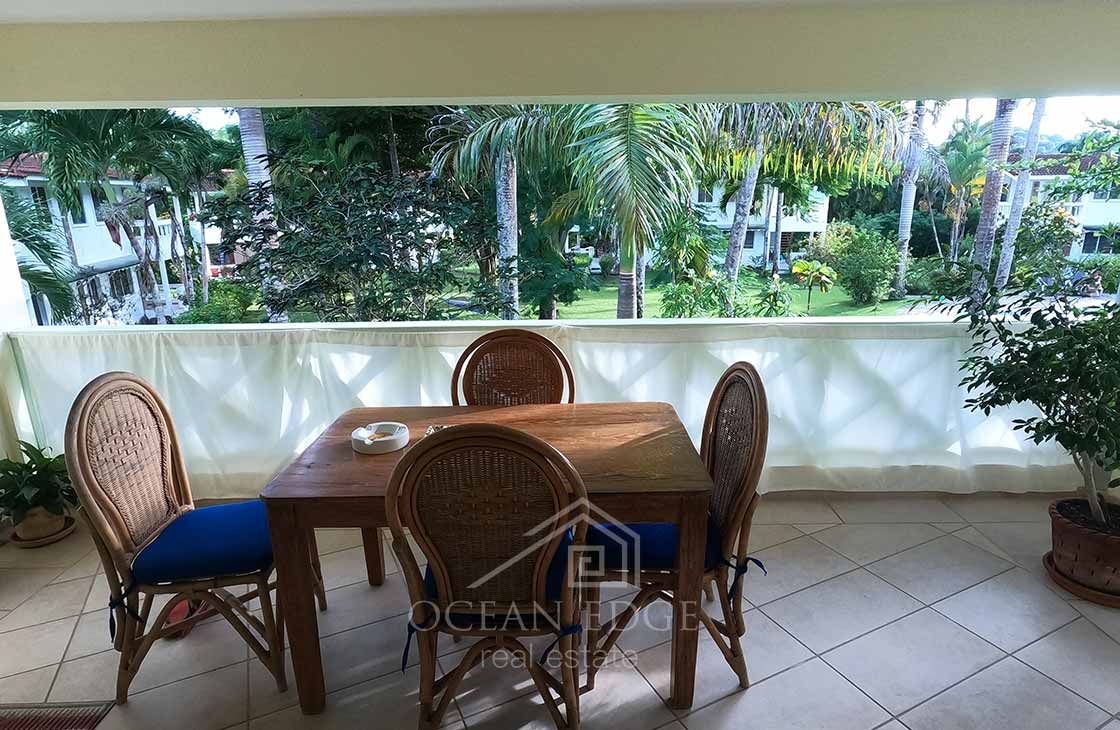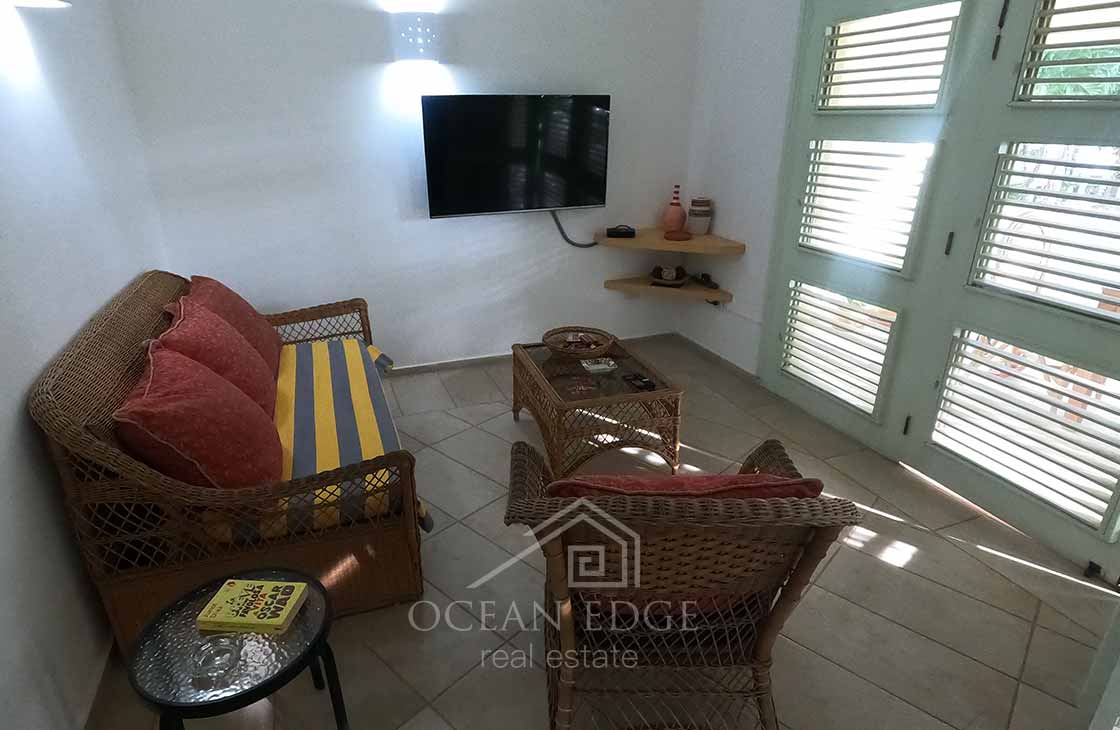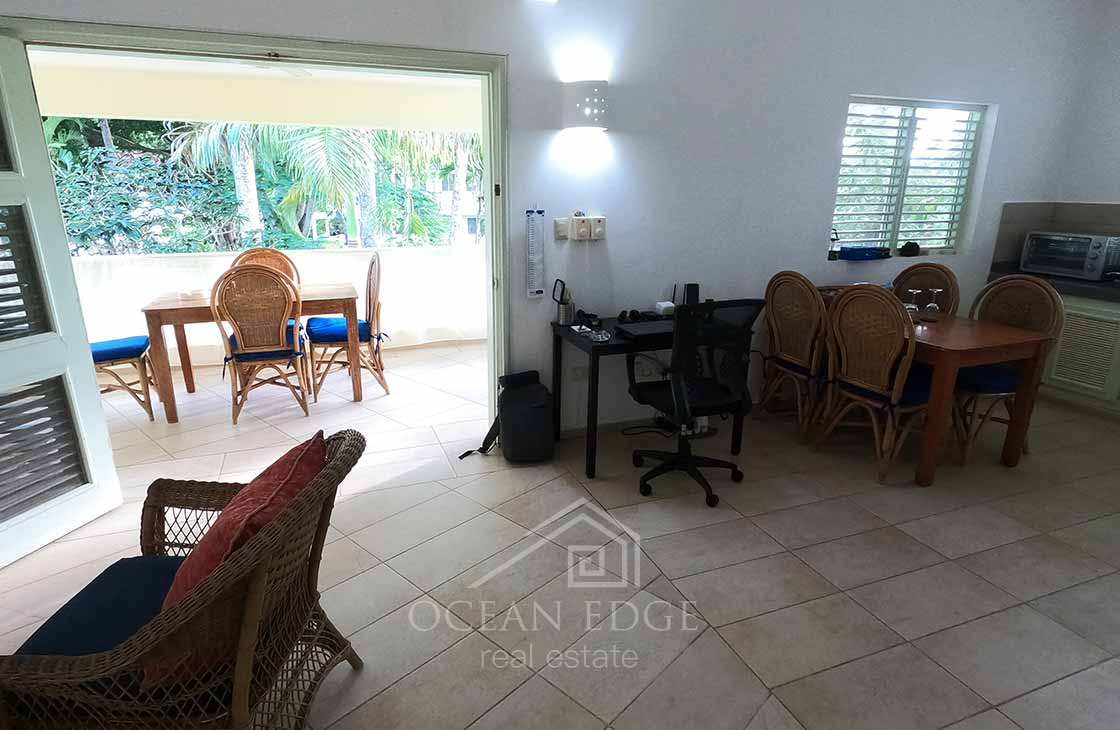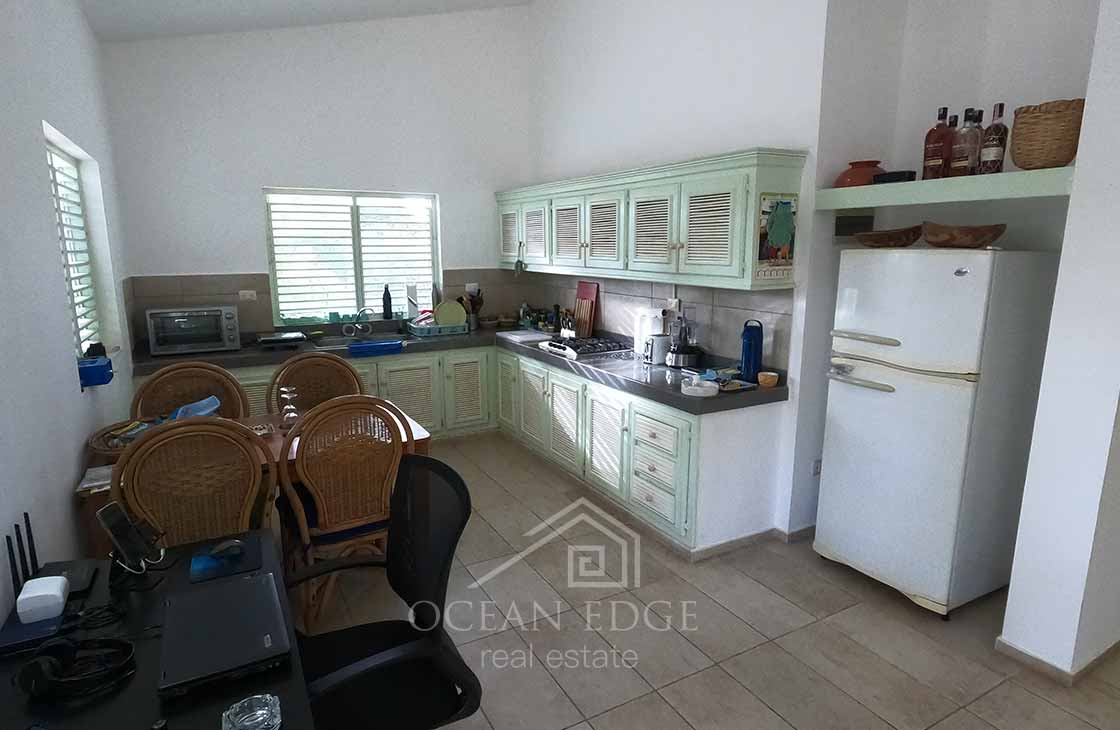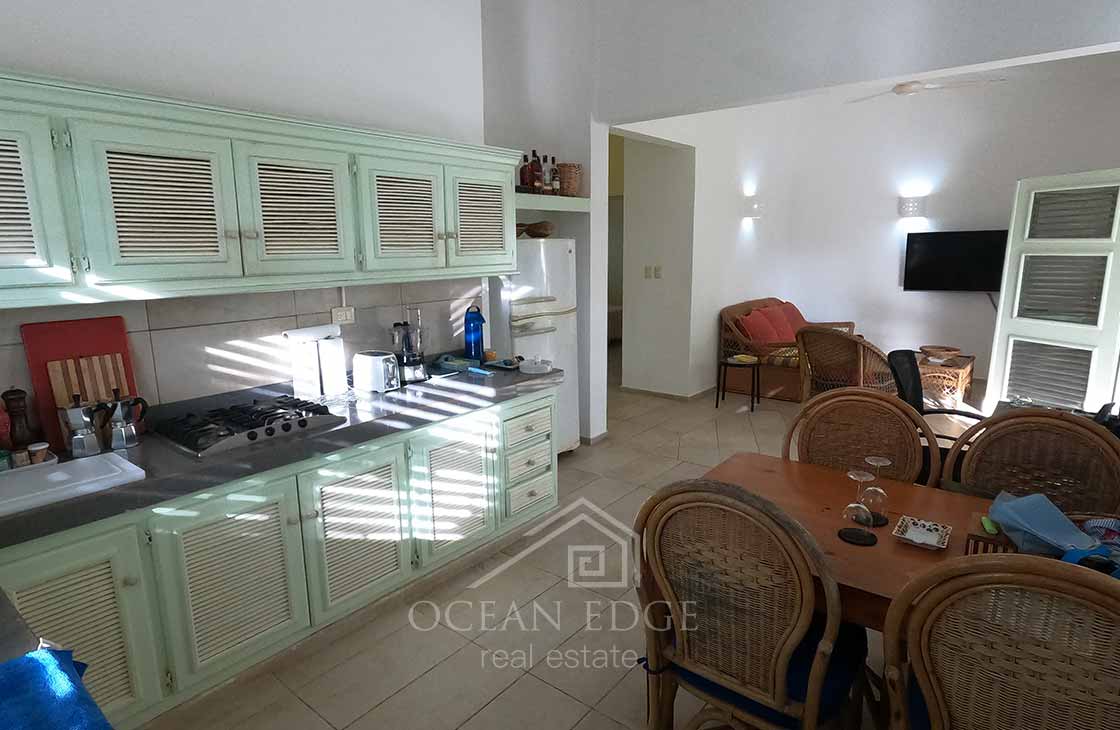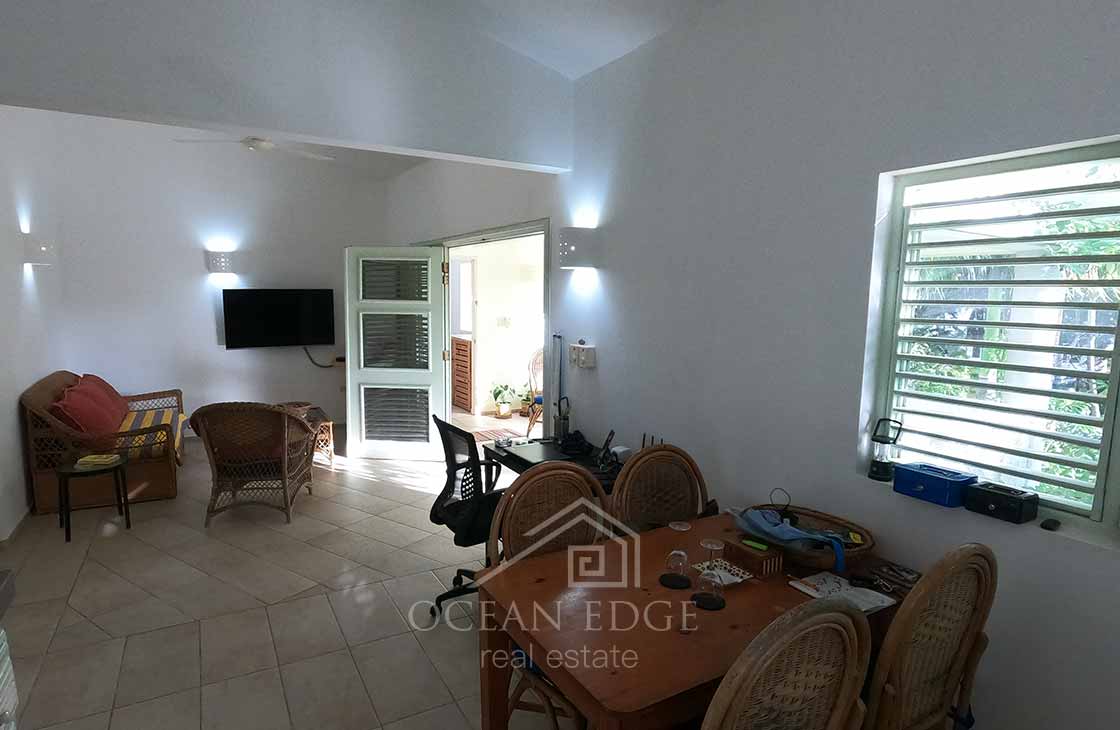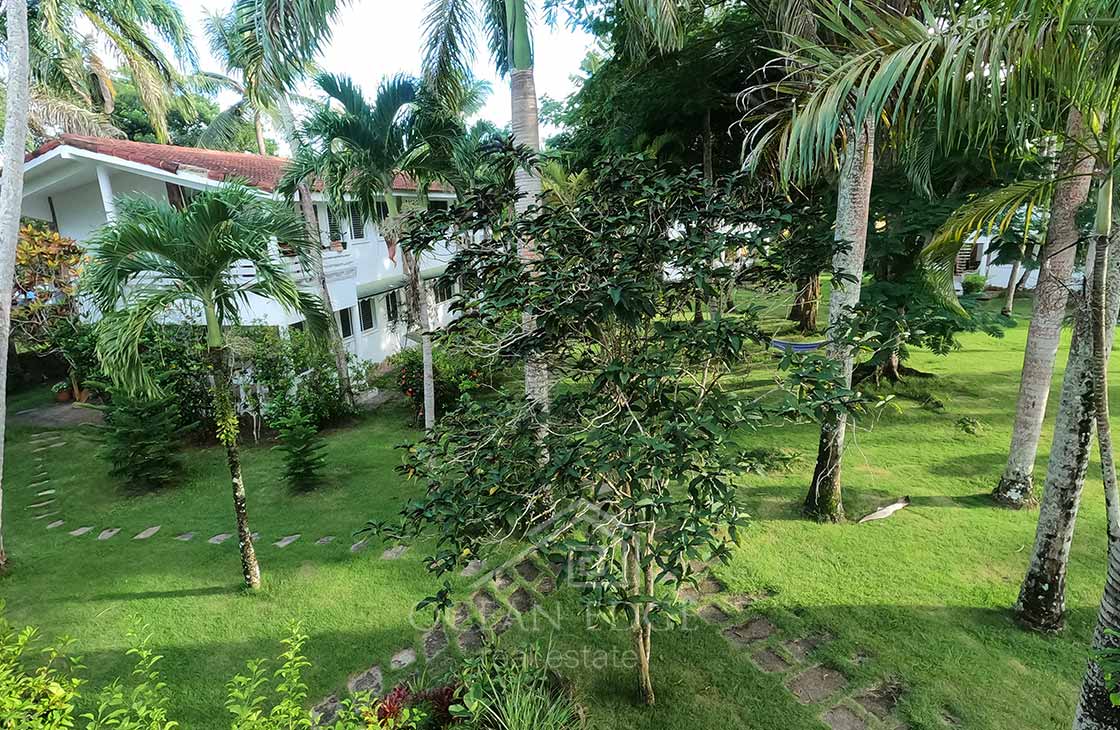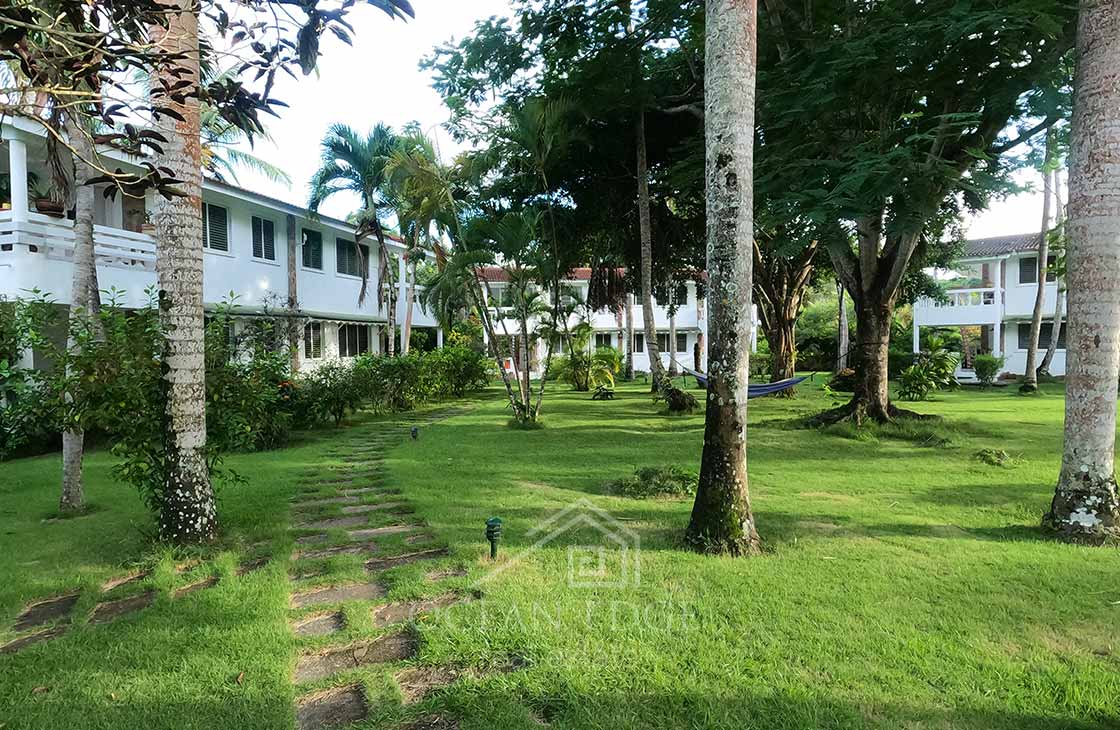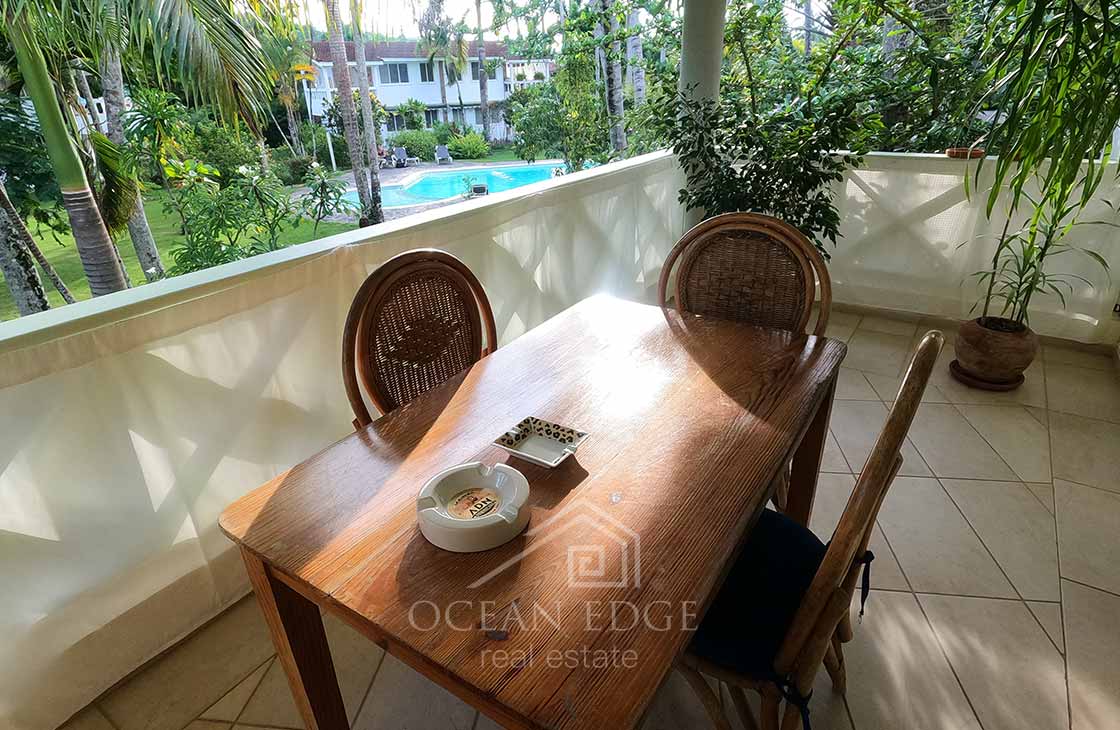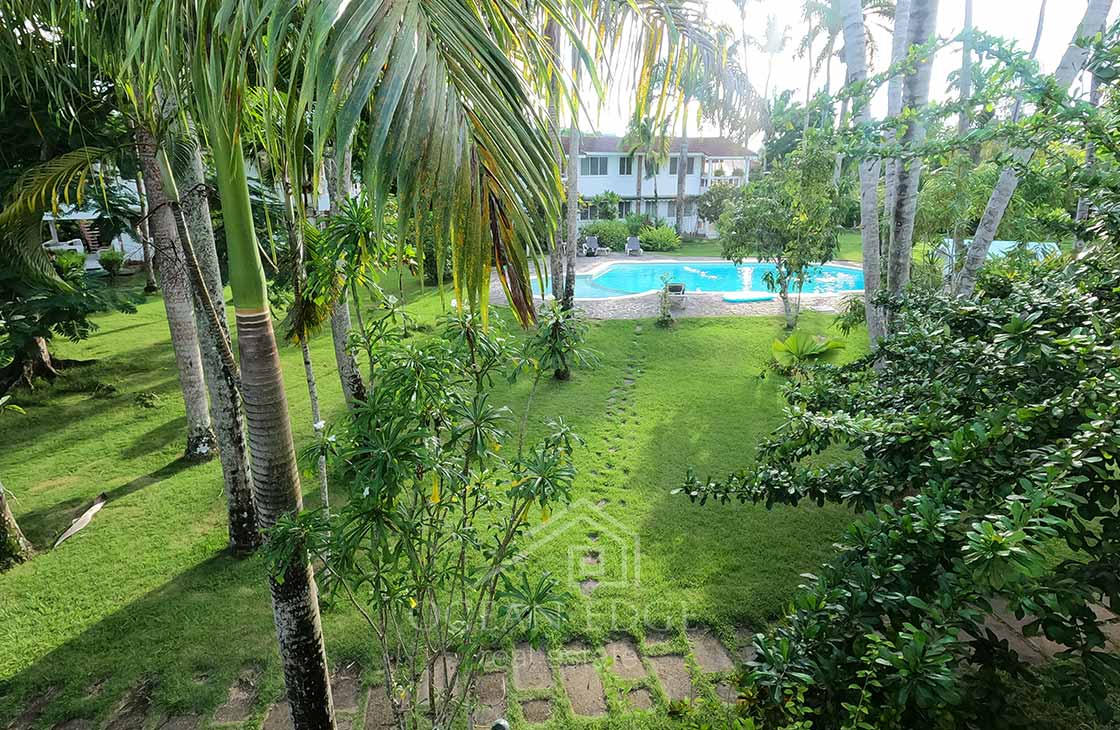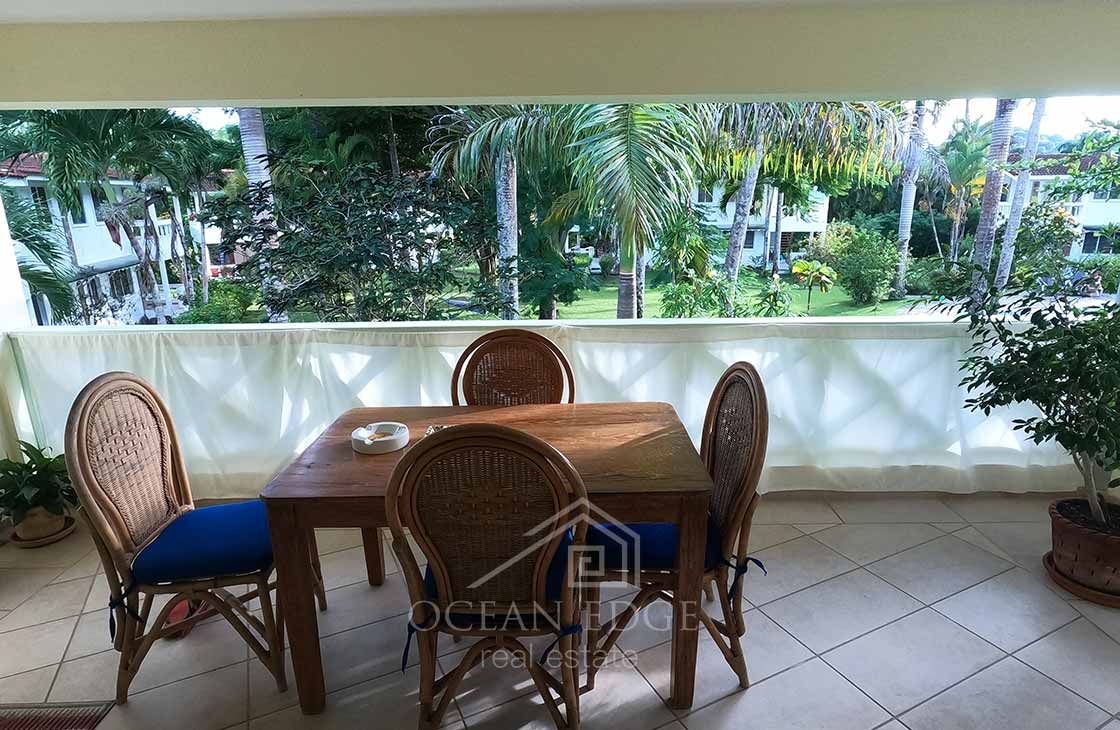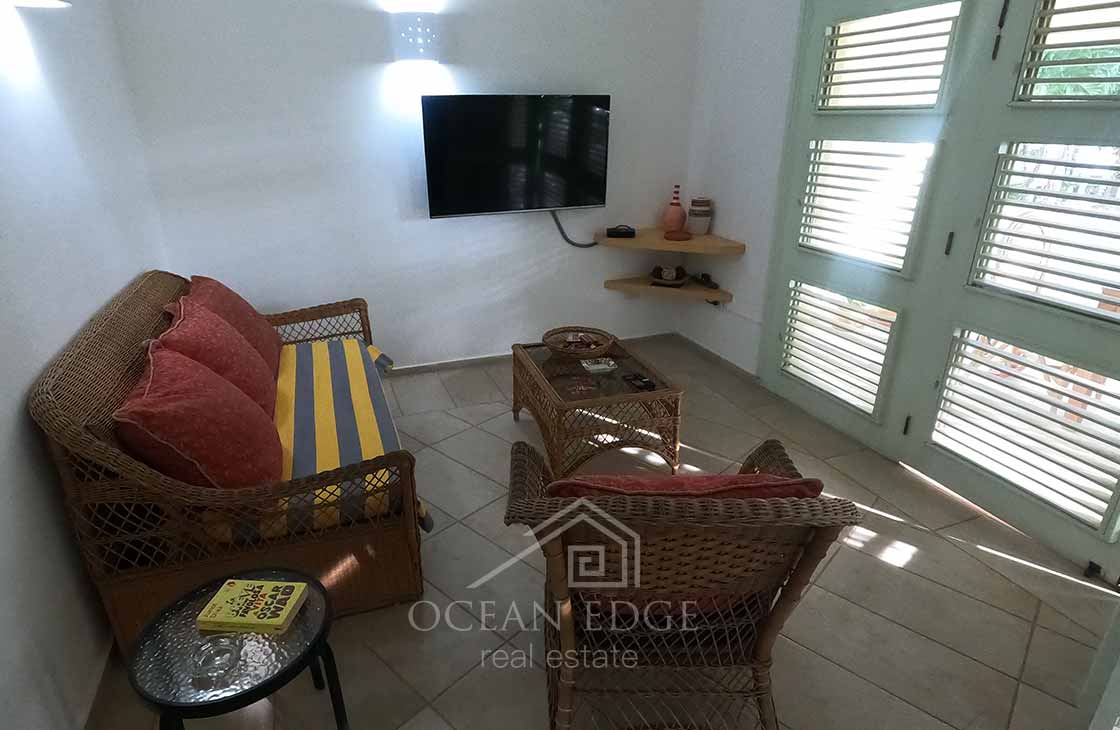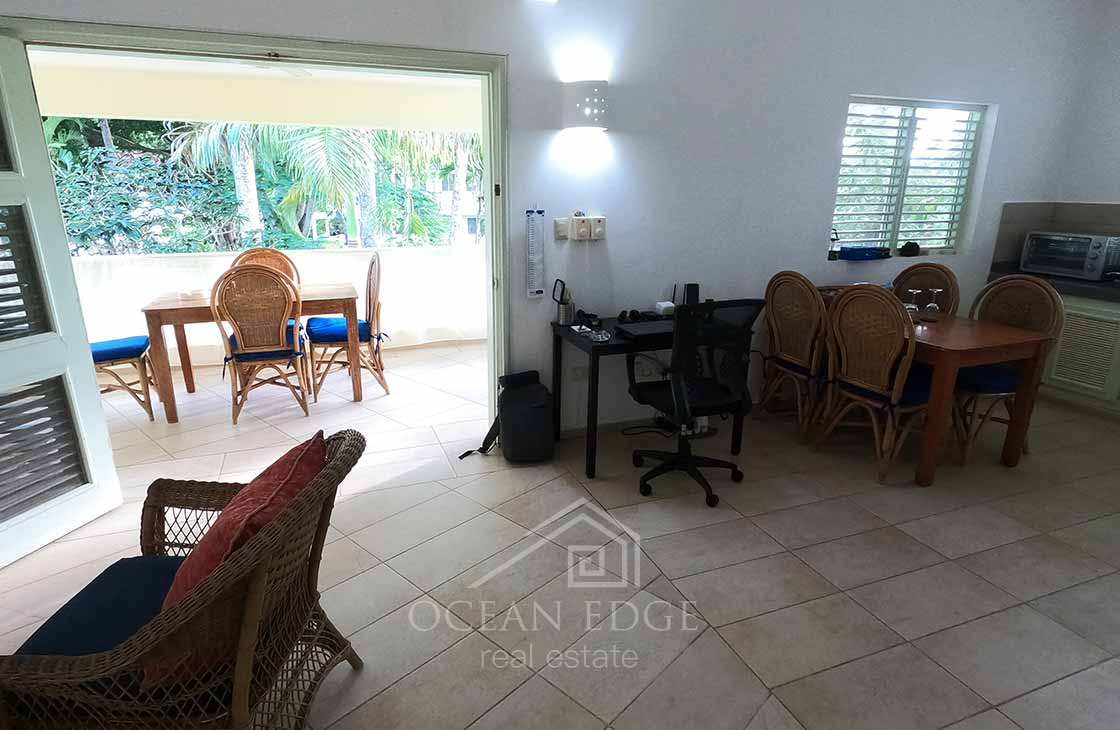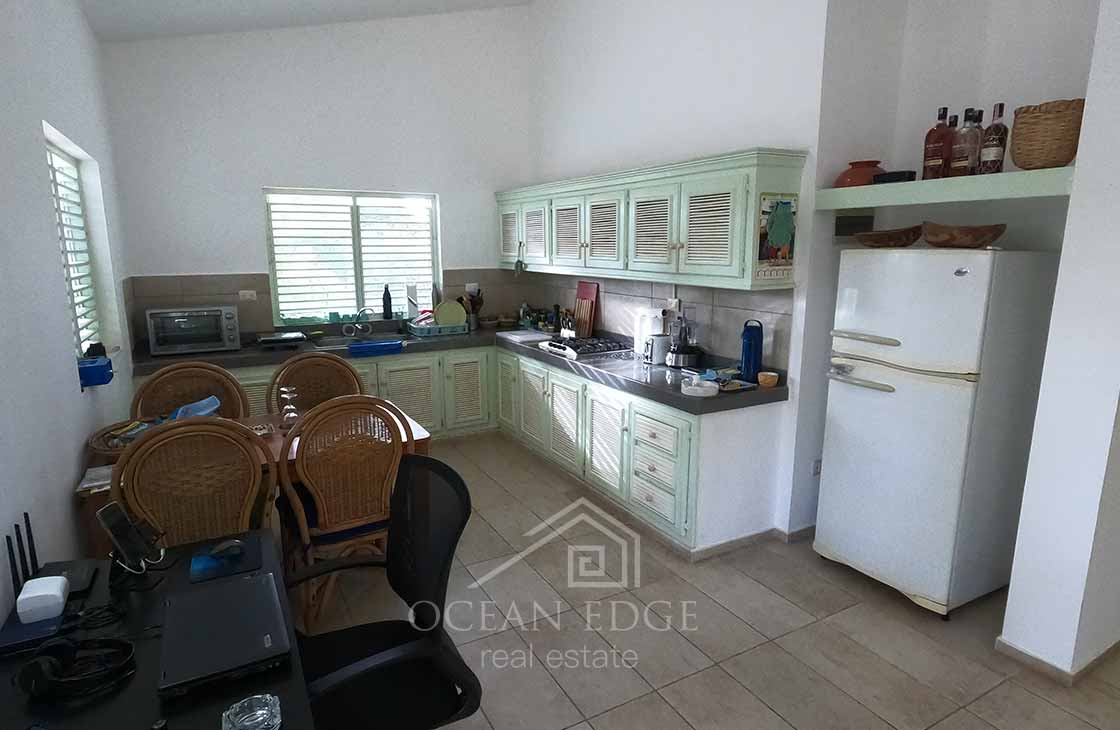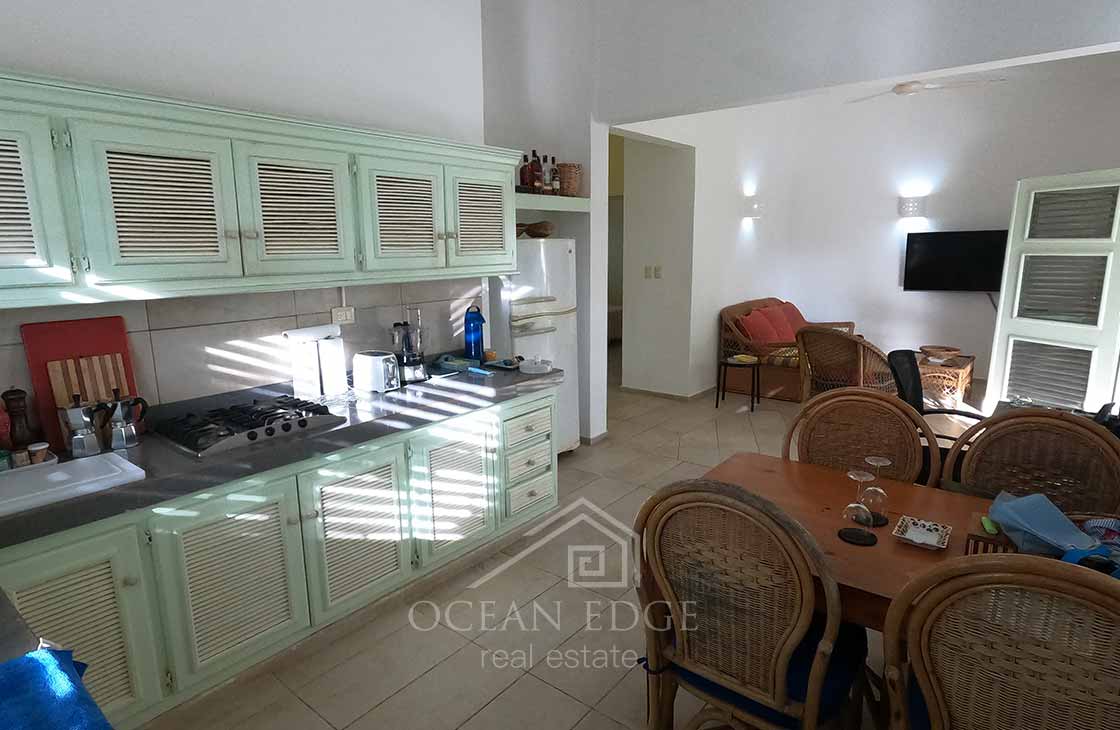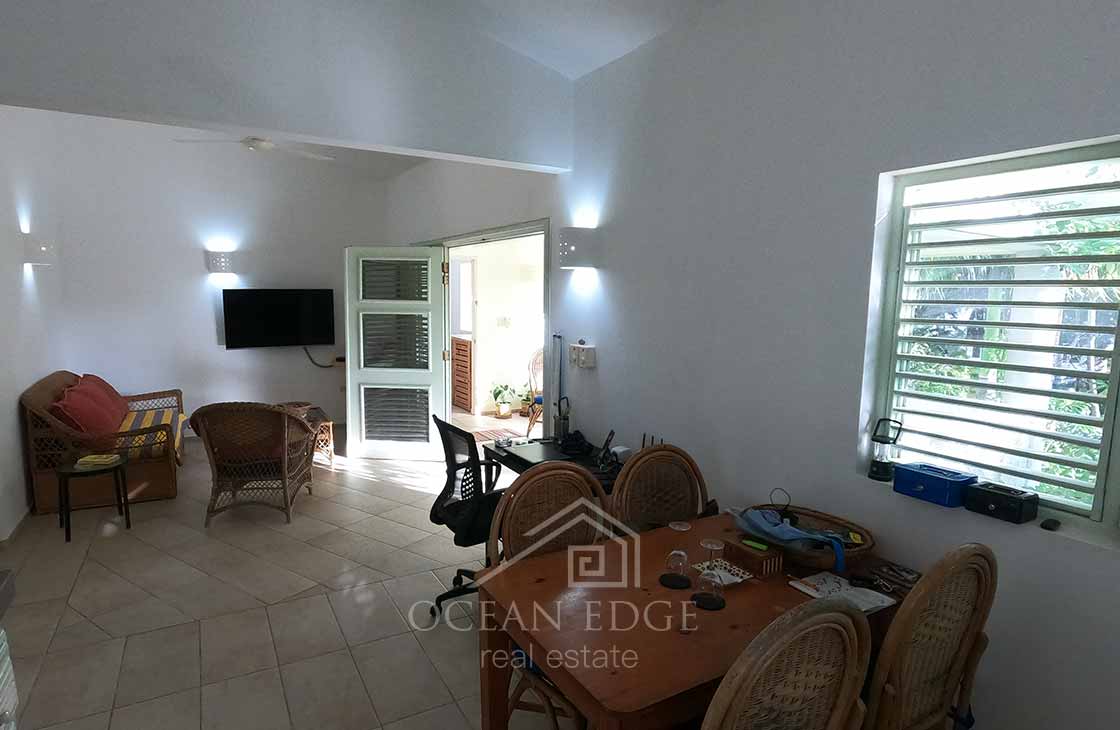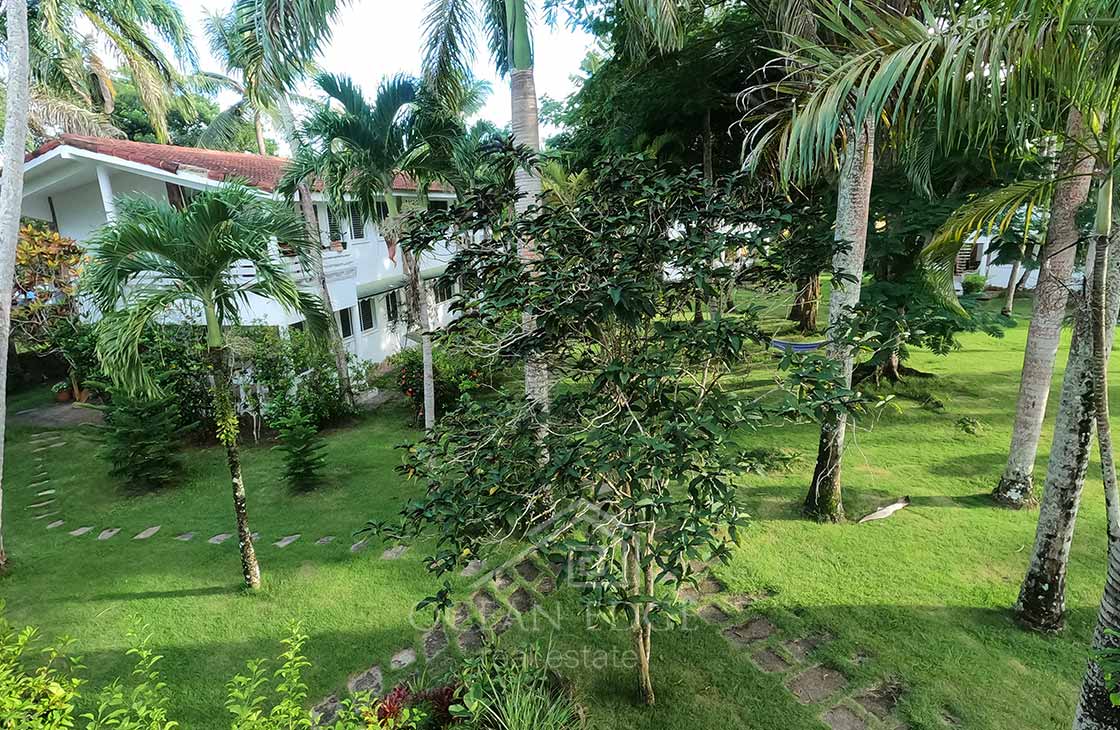 Opportunity on this 2-bedroom condo sold furnished and equipped. The condominium is located only 2 minutes walking to the beach, in the active and touristy area of Playa Popy in Las Terrenas. It comprises a swimming pool, a large and well maintained tropical garden and a reception desk.
The condo features a spacious covered terrace with dining table, overlooking the garden and pool. Inside, one finds a comfortable living space with TV-salon, a small office and a well-equipped kitchen.
In the back are the 2 bedrooms. One master bedroom with its own ensuite bathroom and a second bedroom with an independent bathroom that can be used by guests.
The HOA fees amount to 200 US$/monthly. They include water, gas, garden maintenance, security, electricity common area.
Owners can rent their unit independently on AirBnb or via the condominium. The rental rate for this condo is 100 -140 US$ per night and it enjoys a strong occupation rate of % 60.
Price Opportunity | Touristic Area | Tropical Garden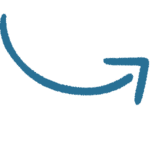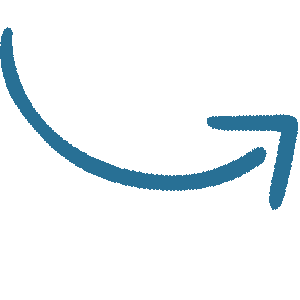 2-bed condo in green residencial near Popy beach
properties for sale by location type
What is your favorite lifestyle? Waking up in the morning with gorgeous views over the ocean and the surrounding nature, the exclusive beach life feet in the sand or in a quiet neighborhood a few steps from the pristine waters of Las Terrenas.
Click on your preferred lifestyle and find the perfect fit.
properties for sale by type