1-bed condos with rooftop in ocean view apart-hotel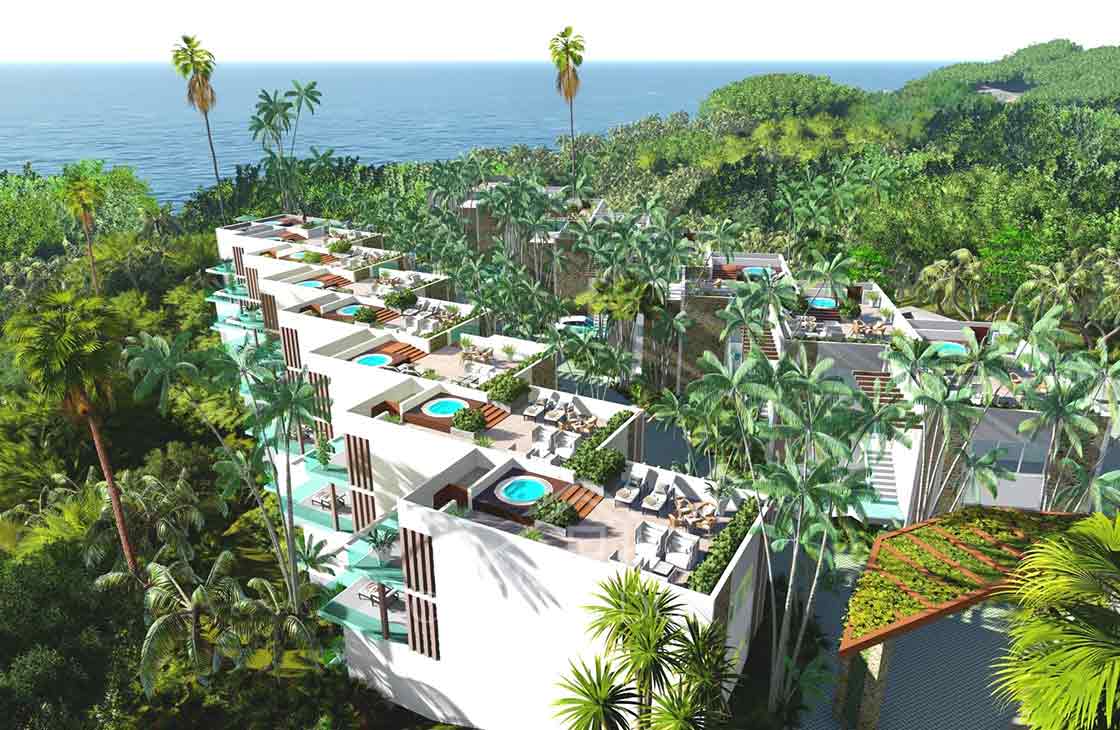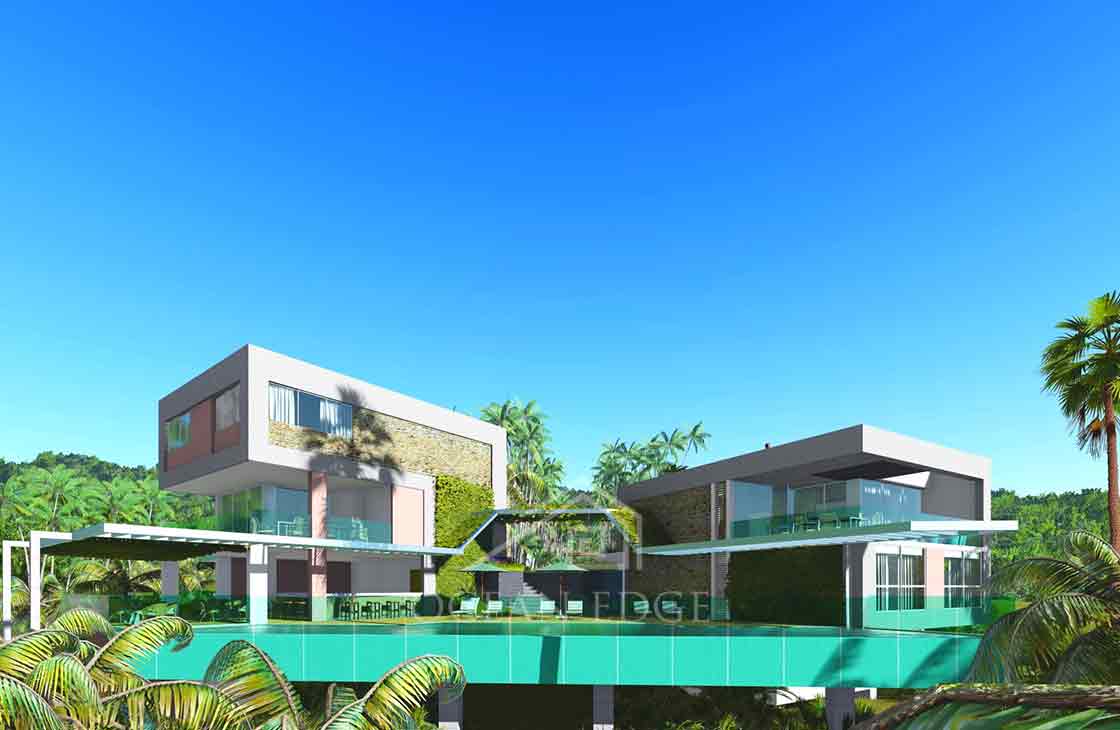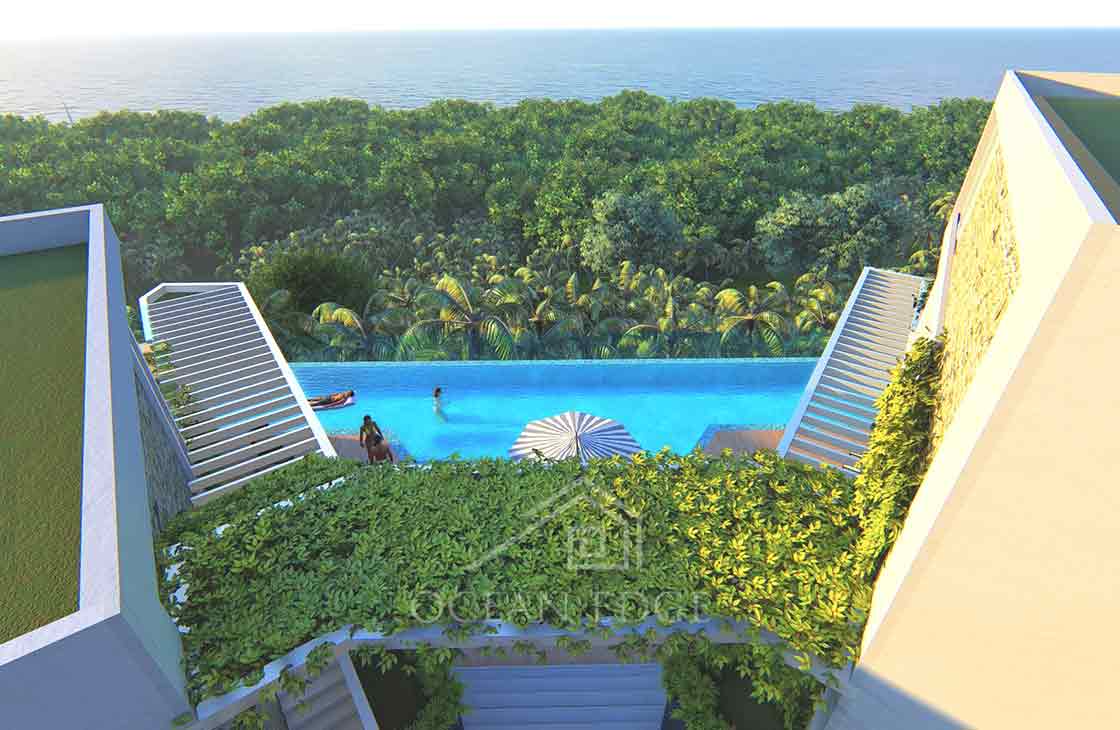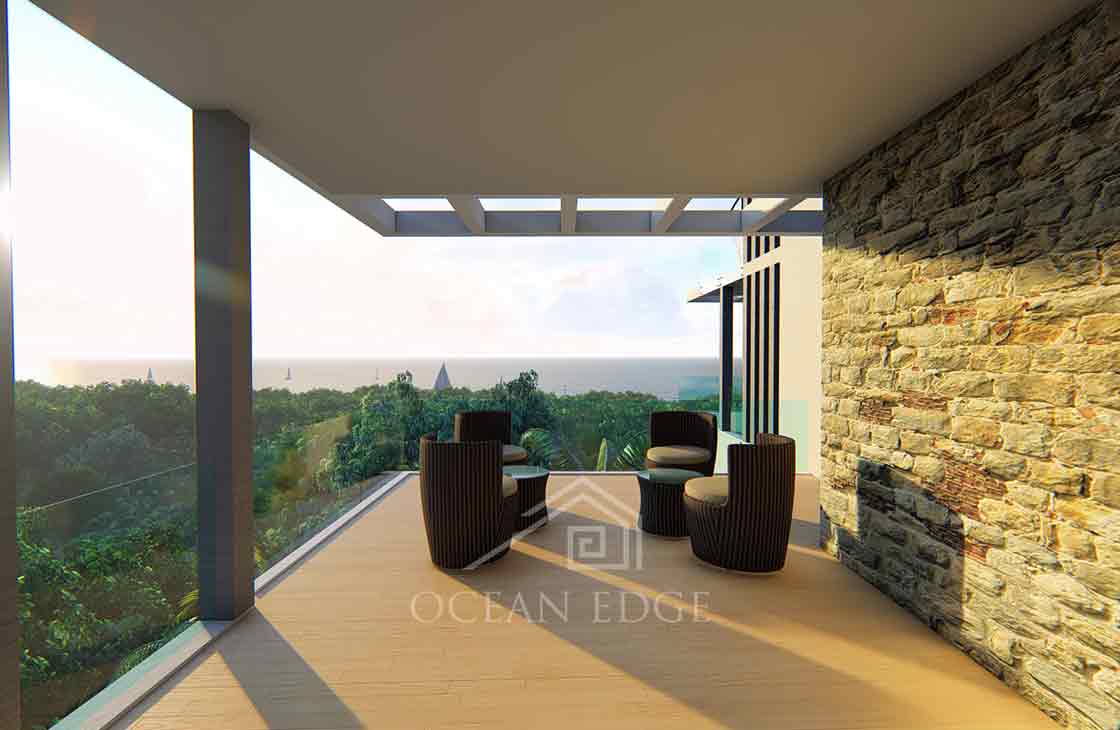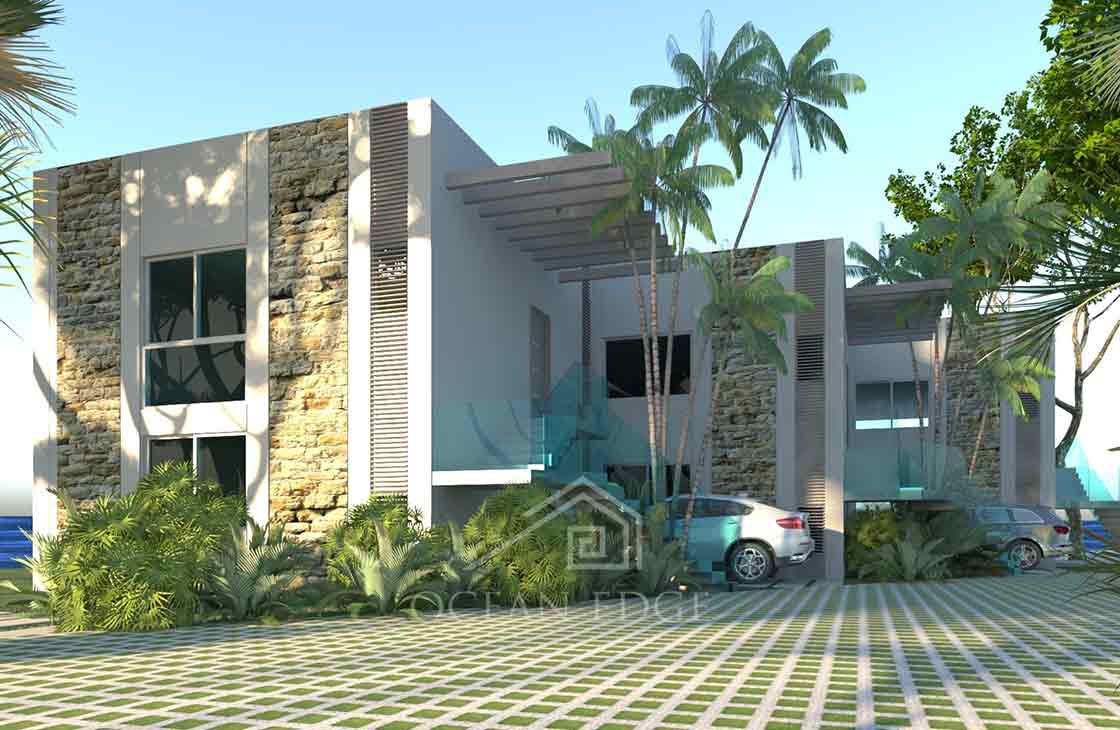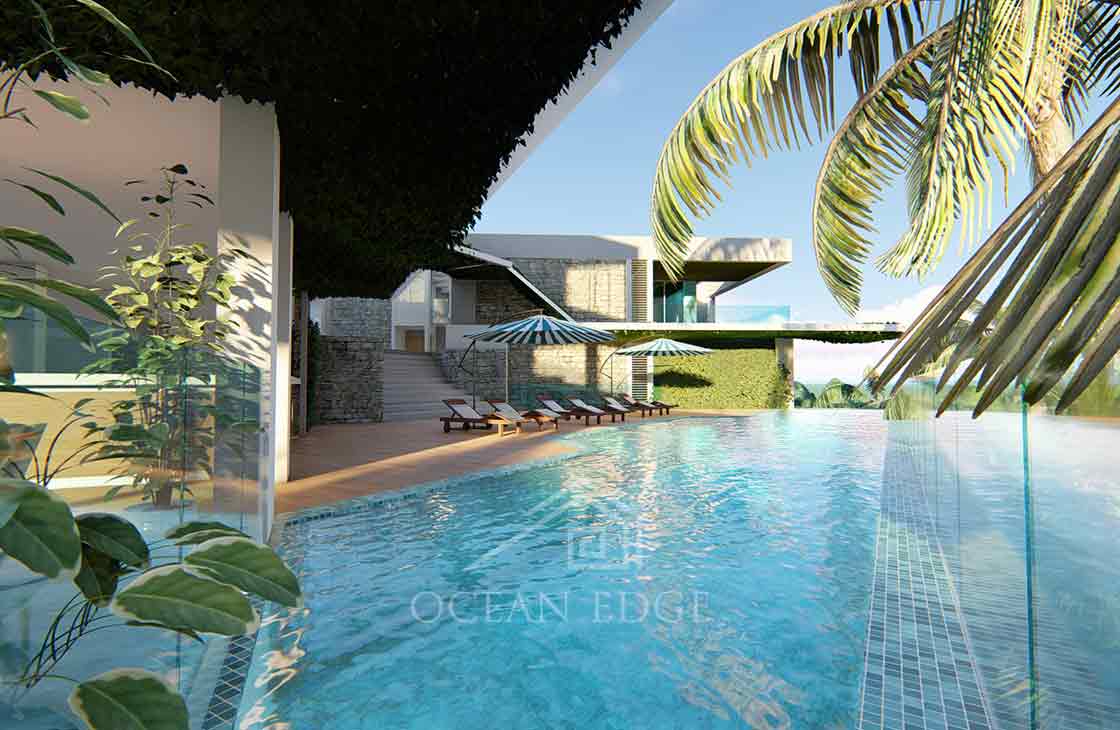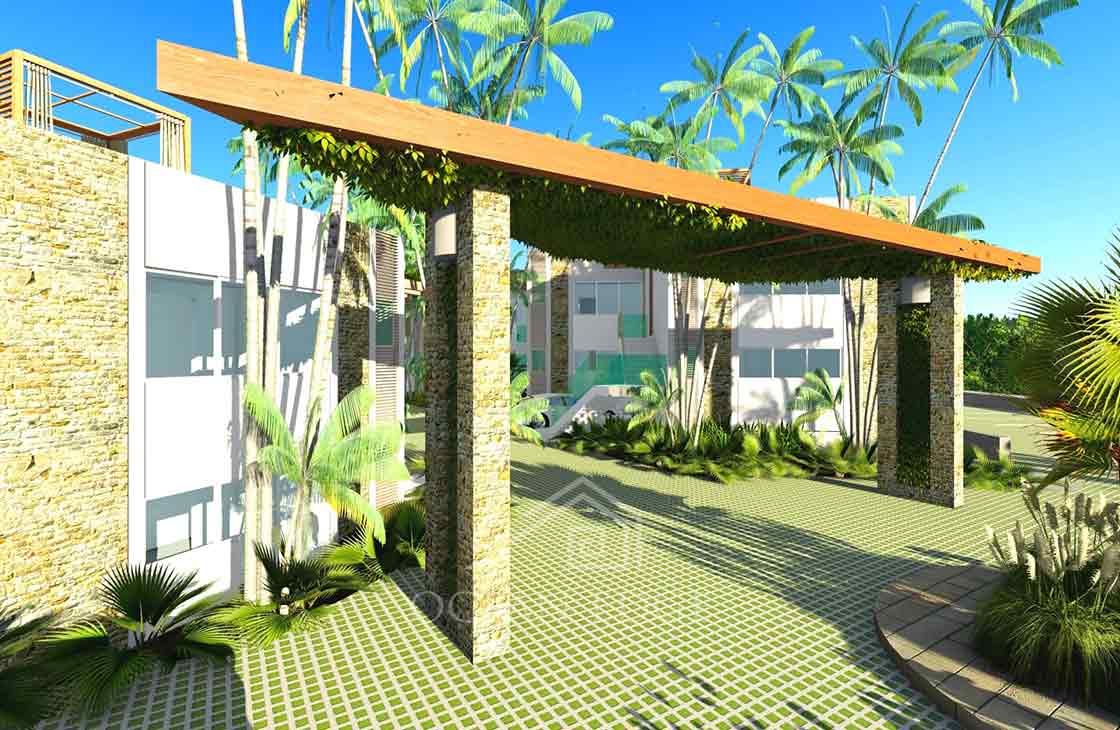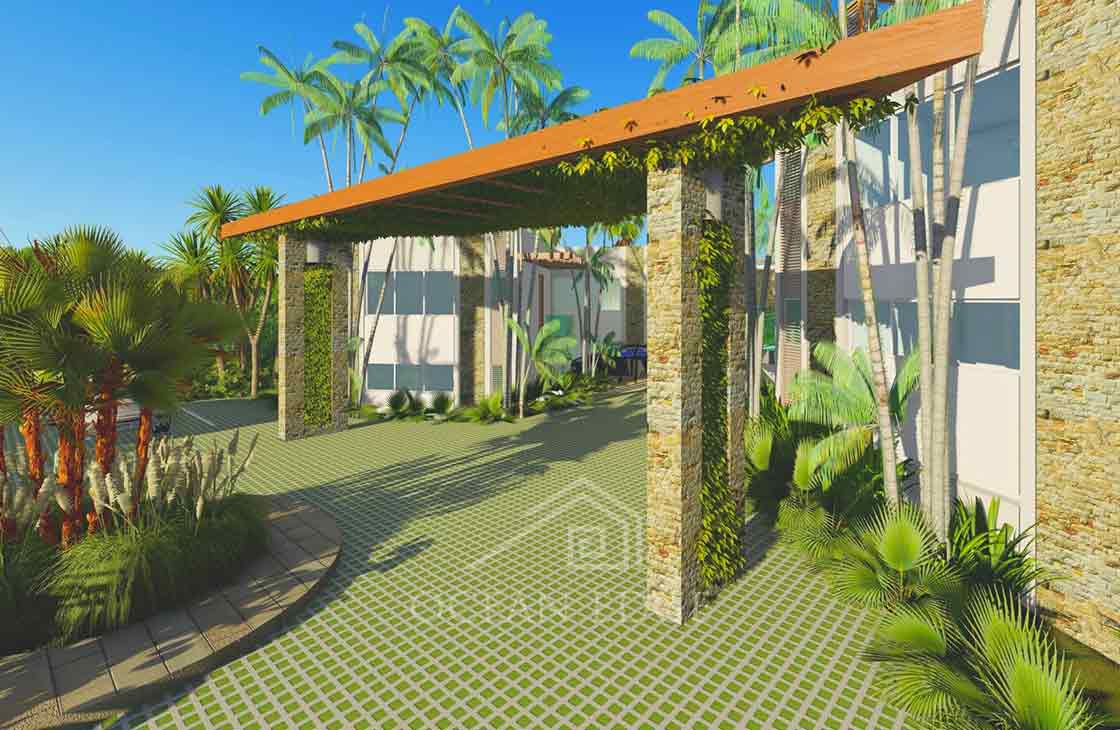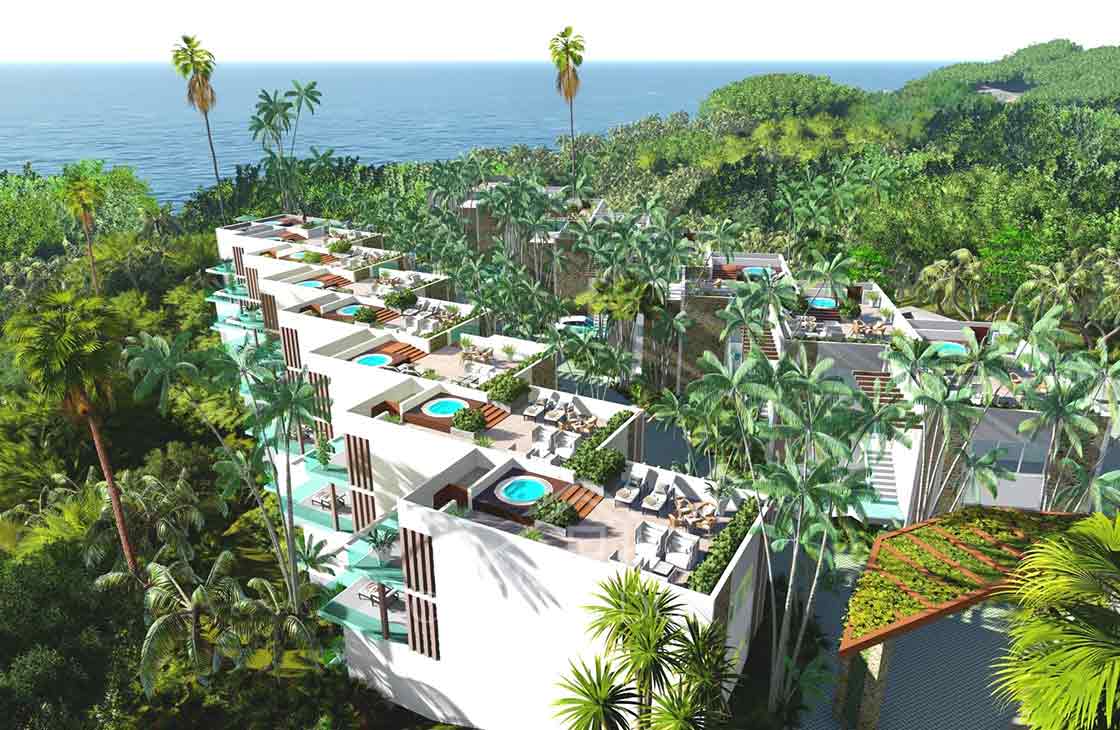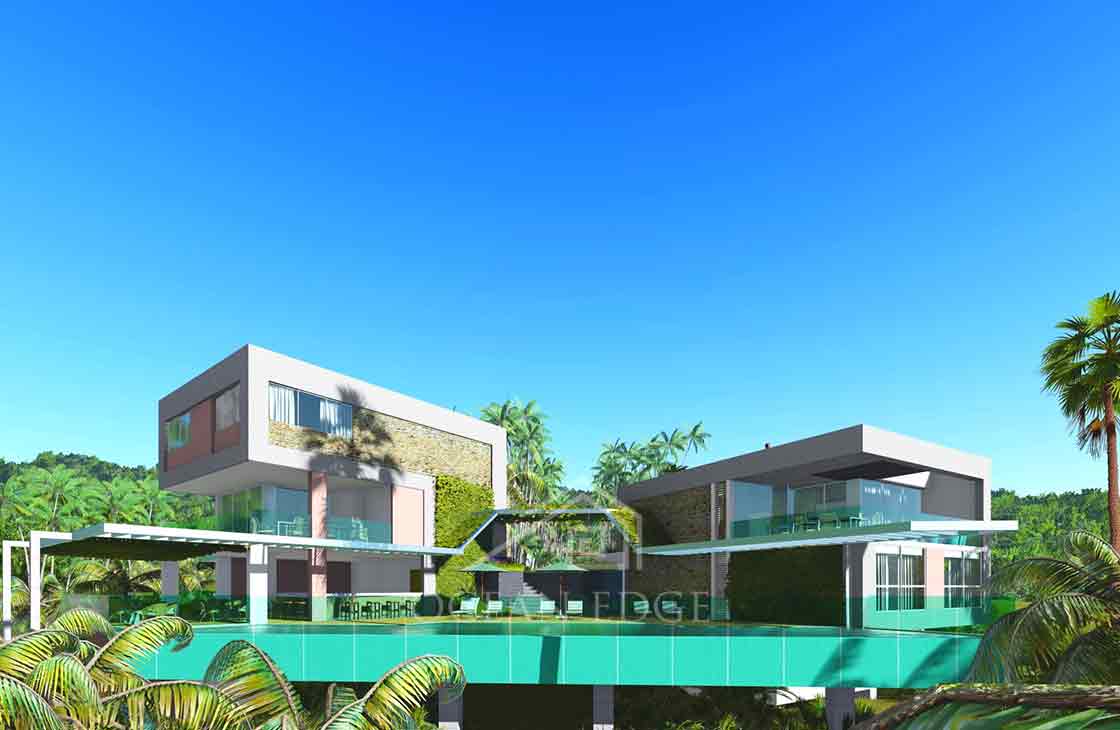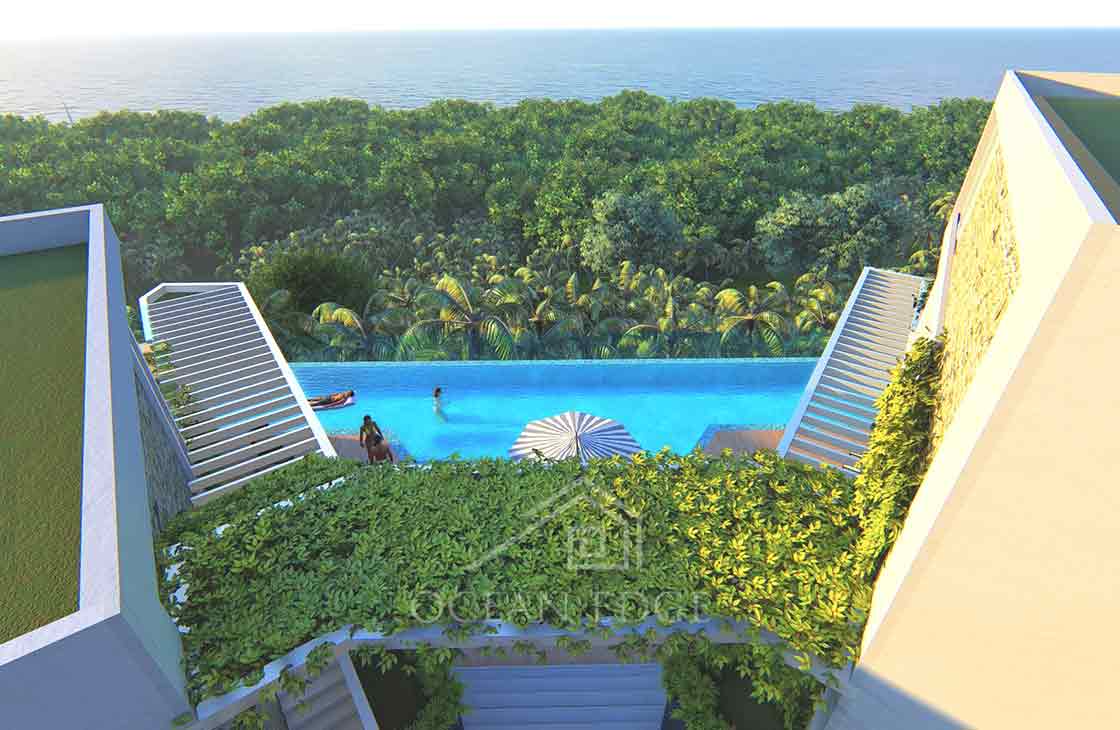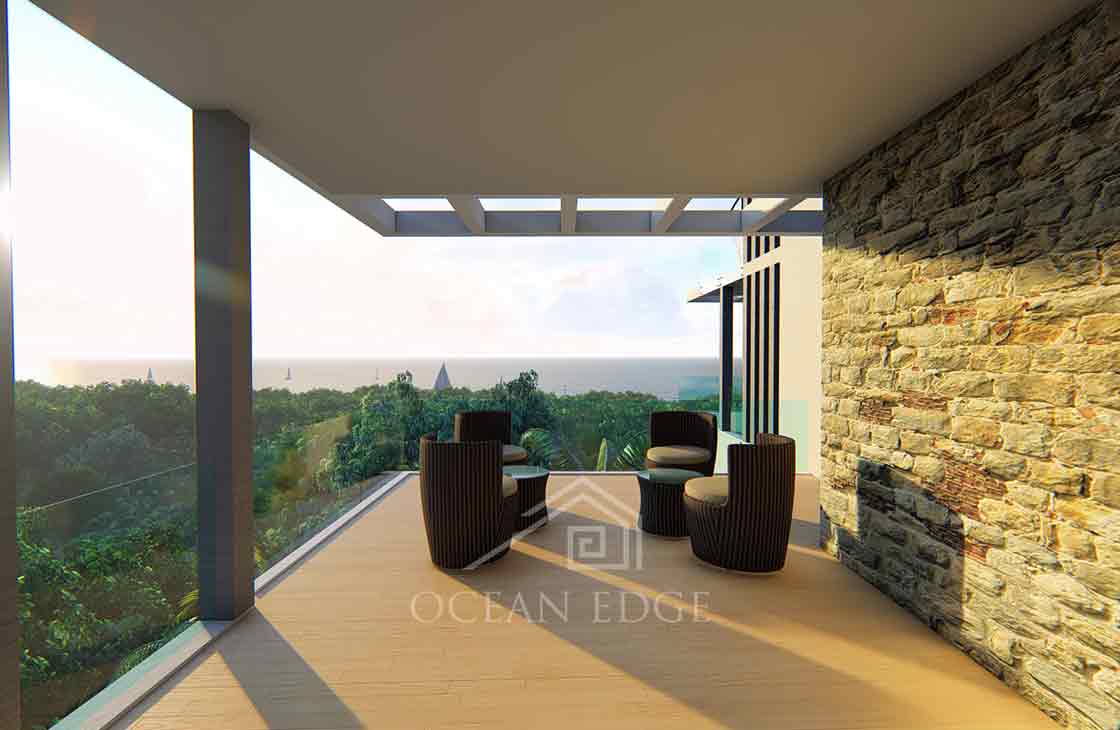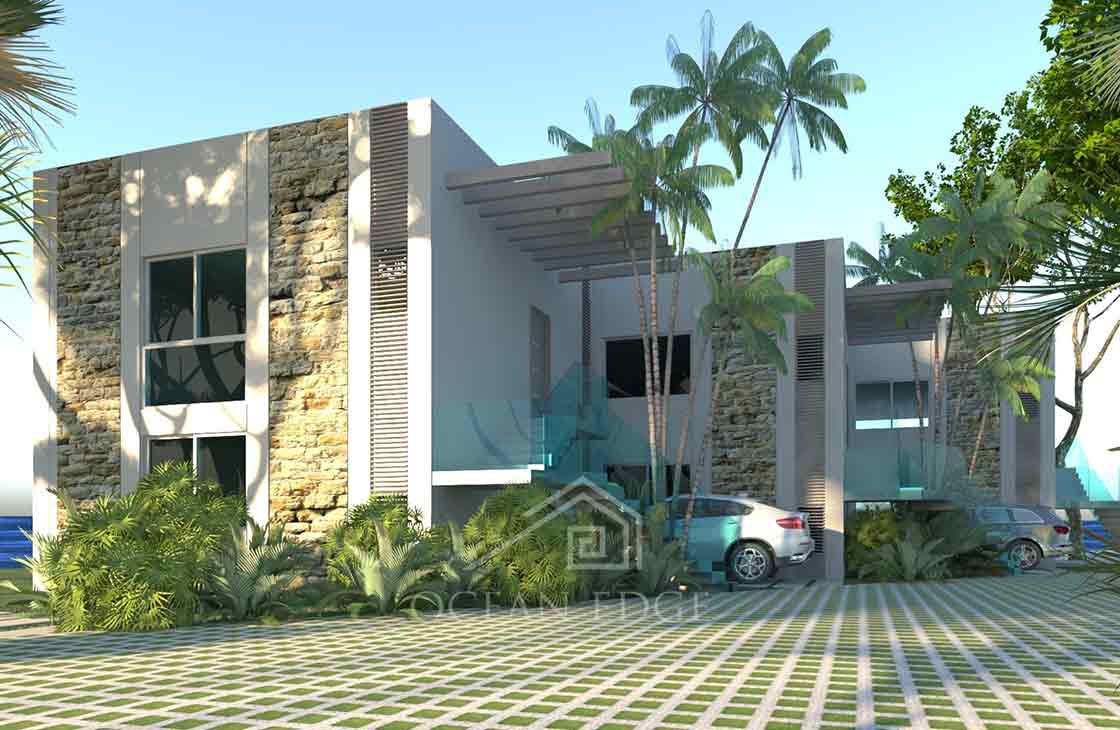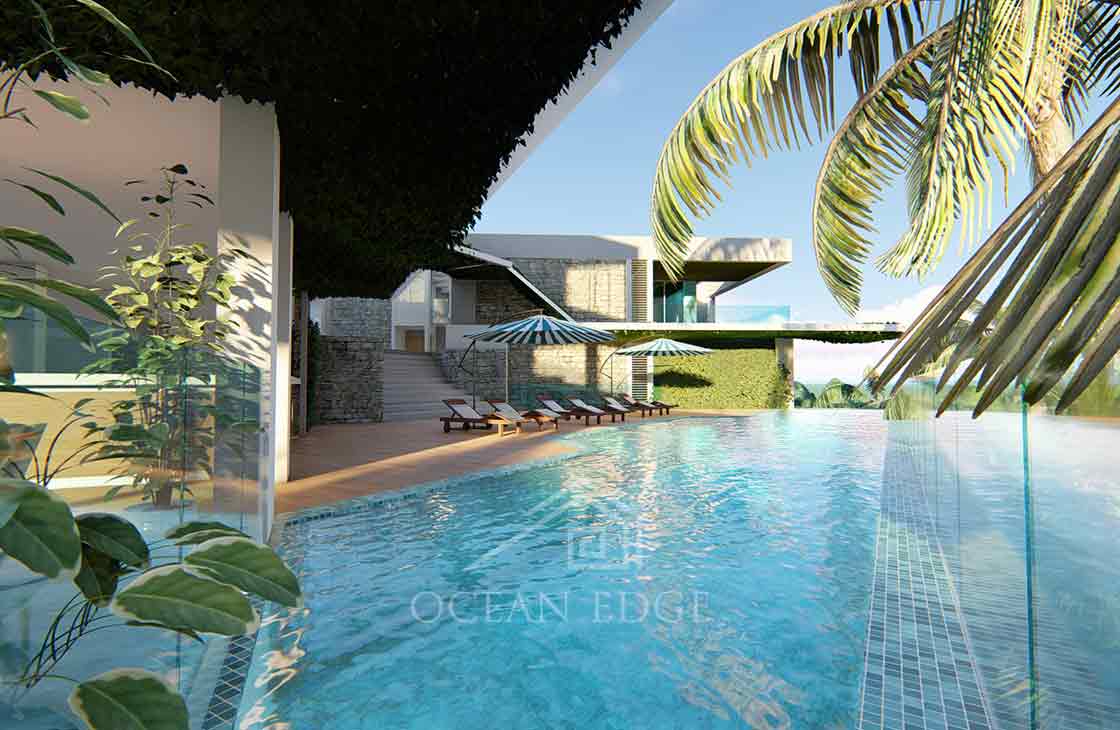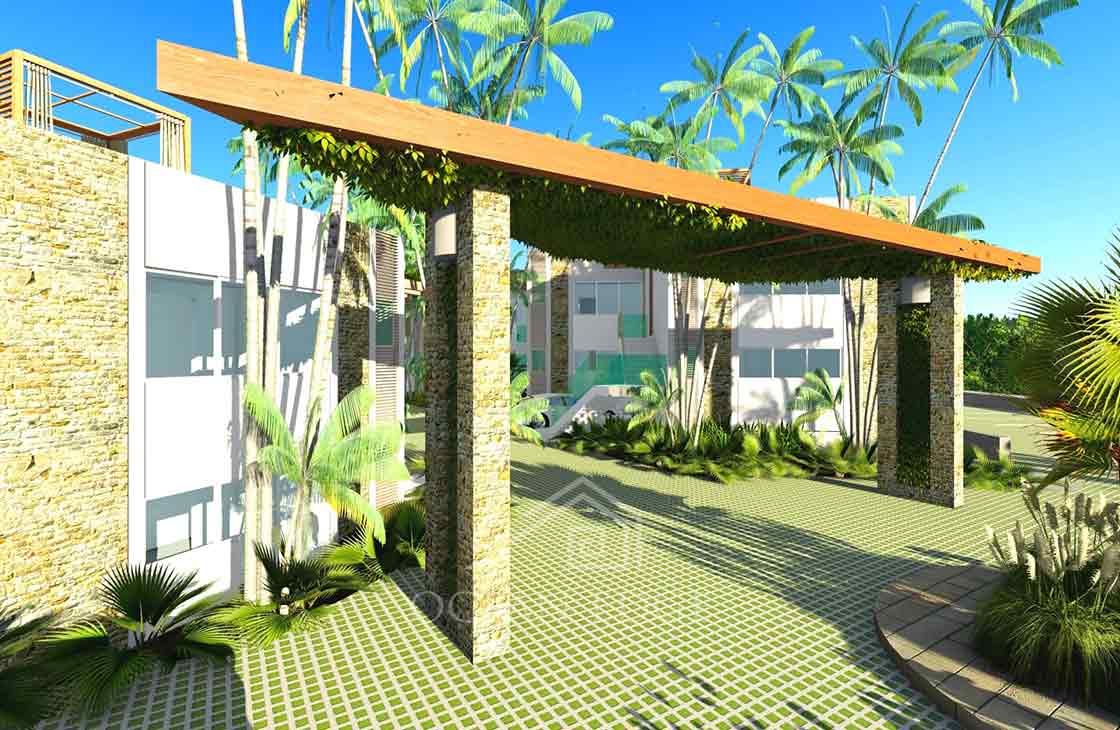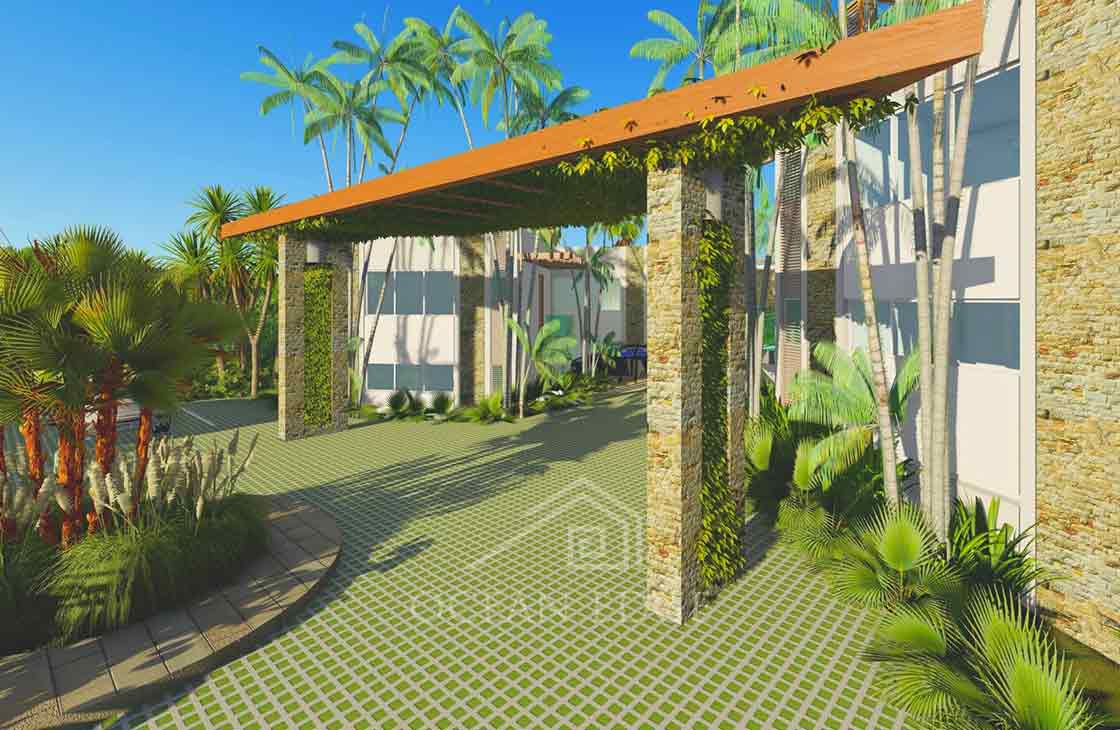 Several condo units with rooftop terrace, featuring 1 bedroom, remaining on pre sale in this new apart-hotel project of contemporary design with breathtaking ocean views. The apart-hotel is comprised of 24 condos in total, from 1 to 3 bedrooms, a gym, spa, infinite pool and bar-restaurant with sublime panoramic views over the ocean and the surrounding hills.
The residences are located on top of a hill with direct access to Playa Popy at a 2 minute drive and a 3 minute drive to the center town of Las Terrenas.
The project design was thought so that all units benefit from panoramic views at the Atlantic Ocean. The area is peaceful and close to all points of interest at the same time.
The 1-bedroom condos are all penthouse units with rooftop terrace, enjoying the highest viewpoint.
One comes into the apartment main floor and finds a comfortable living space with dining area, an open kitchen with small island and bar and a cozy covered terrace with ocean views. The spacious master bedroom is situated in the back with en suite bathroom. There is also a guest bathroom accessed from the living room.
Climbing up the staircase to the rooftop, one finds a commodious terrace with room for a cozy lounge salon, jacuzzi and pergola in option. The views from this level are guaranteed to be exceptional.
Complete furniture package available from developer at $US14,900 (apartment + rooftop). The kit includes furniture, decoration, table and kitchenware, sheets.
Owners in this project will benefit of Confotur which exempts of all property taxes for up to 15 years.
Owners can also be part of the hotel pool which offers a 360° rental management service (for more info, contact us via the listing request form on this page).
The compound offers the following hotel amenities:
Infinite pool
Bar – Restaurant
Gym
Spa
Private Parking
Optional Rental Management & Hotel Services
Intercom
24/7 Security guard
The payment terms are the following:
US$5000 to book your unit
 40% at the beginning of works
25% at completion of foundations and walls
20% at completion of roofs
10% at delivery of the keys
5% at reception of the title of property – US$5000
Optional Features:
Jacuzzi
Pergola
Electric Shutters
The construction will start at the end of 2021. The first units sold benefit from the attractive pre sale price published on this listing. Pre sale prices for the next units will be 15% higher.
Rooftop Terrace | Panoramic Ocean Views | Hotel Amenities & Services | Price Opportunity
1-bed condos with rooftop in ocean view apart-hotel
properties for sale by location type
What is your favorite lifestyle? Waking up in the morning with gorgeous views over the ocean and the surrounding nature, the exclusive beach life feet in the sand or in a quiet neighborhood a few steps from the pristine waters of Las Terrenas.
Click on your preferred lifestyle and find the perfect fit.
properties for sale by type